Every Friday, Atwood Magazine's staff share what they've been listening to that week – a song, an album, an artist – whatever's been having an impact on them, in the moment.
This week's weekly roundup features music by Soda Blonde, Soccer Mommy, The Gulls, Anna Kellam, Powfu, Dana and Alden, Kig$, Good Strangers, Penelope Antena, Kiana, Braden Lam & Mia Kelly, and Sonny Ism!
•• •• •• ••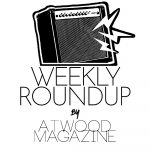 :: Dream Big – Soda Blonde ::
"I know what I am, I know what I could be," Soda Blonde's Faye O'Rourke sings with cool, seductive confidence. Her voice is a beacon of visceral emotion as she lays her soul out on the table, exposing those innermost thoughts and feelings we seldom speak aloud. "Put me in my place, but nothing can hold me," she declares. "I won't hide."
This is more than a moment of emotional reckoning; this is the breathtaking title track to Soda Blonde's sophomore album, Dream Big – a record built on ambition, raw passion, and the unabating drive of the human spirit.
Dream big like everyone, baby
Take all of everything darling
It's only sad from the outside
How's about you try
Released today via Overbite Records, the majestic follow-up to 2021's radiant Small Talk is not just a musical expansion, but an evolution of the world O'Rourke, Adam O'Regan, Donagh Seaver O'Leary, and Dylan Lynch introduced us to just a few short years ago. New in name but not in spirit (having played in bands together since their teenage years), Soda Blonde's cinematic pop sound is singular in nature, and in Dream Big they hold nothing back: From the immediate seduction of starry-eyed opener "Midnight Show" and the jagged drive of "Bad Machine," to the achingly intimate reaction to life's fragility on "An Accident," the heated confrontation with war on "Why Die for Danzig," and the smoldering, unfiltered introspection of finale "Going Out," Dream Big is beautifully dramatic and boldly dynamic – uncompromising both in its values and in its sound. Soda Blonde hold a microscope in one hand and a mirror in the other as our innermost thoughts and feelings get a soundtrack of their very own.
"In a world where everything is so disposable, we hope people feel like they own a piece of this album," O'Rourke recently shared. "We hope they feel a sense of empowerment, realizing that the journey is a common thing, and we're all on the same path." Soda Blonde may be the dreamers in this story, but they've no doubt taken all of us along for the ride of their – and our – lives.
:: "I'm Only Me When I'm With You" – Soccer Mommy ::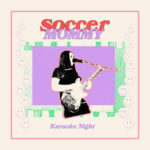 Even if you're not a Swiftie — or, actually, especially if you're not a Swiftie — Soccer Mommy's version of "I'm Only Me When I'm With You" is worth the listen. It completely transforms the track, somehow making it more intimate and personal.
Maybe it's Soccer Mommy's soft, intentional vocals, present throughout her discography. It still holds that signature Taylor Swift relatability, now repackaged and perfect for an autumn afternoon.
"I'm only up when you're not down," Soccer Mommy sings in the chorus. "Don't wanna fly if you're still on the ground / It's like no matter what I do / Well, you drive me crazy half the time / The other half, I'm only tryin' to / Let you know that what I feel is true / And I'm only me when I'm with you."
The lyrics contain references to Journey's song "Don't Stop Believin,'" a welcome inclusion to Soccer Mommy's cover. However, this is just one song in Karaoke Night, which also features the "You Dog" singer's version of "Soak Up the Sun" by Sheryl Crow.
:: "Sanitation" – The Gulls ::
The Gulls push the boundaries of rock 'n roll with their latest single "Sanitation." Described as a gypsy/folk anthem, the new release is a testament to the band's freewheeling lifestyle, as they travel around the UK and Europe in their van playing in venues all over the place. With the ultimate goal of creating music which encourages freedom, change and love, "Sanitation" embodies the band's ethos, while delivering a song which offers a fresh perspective on the world we live in.
The playful and provocative track not only delves deeper into their desire for freedom, but it also touches on sexual liberty and how society can often restrict our actions. The band shares, "We wanted to do a fun, dirty, singalong party song and so it was written in the back of the van on a summer's day as a playful response to the way the world looks right now. It's like society's got this surface level sanitary sheen, and everyones carrying their passport in their pocket on the other side of a screen, and buying plastic wrapped dopamine from who knows where it's been, and hiding their taboos and following the rules without asking what they mean, when we all know full well someone must be doing the dirty. Being a traveling rock & roll band living on the road, I guess you could say it's not the easiest for us to keep to the sanitary expectations of society."
:: "To Be Young" – Anna Kellam ::
When it comes to the topic of aging, there are some of us who wish to avoid it altogether (Peter Pan, Alphaville, etc.); others who appreciate their childhood but eventually realize it's time to move on (Tom Hanks in the movie Big, for instance); and then finally those who fully embrace the idea and are eager to move on from their youth. Maybe that third category isn't represented so broadly across popular culture, but at least it served as the template for the new song by young singer Anna Kellam. A Savannah, GA native, Kellam had already put out two new singles this year ("Run Run Baby" and "dog park") before deciding to make it a trio with "To Be Young" (catch them all on her debut EP, out later this month).
"I don't want to be young," she sings over an infectious guitar-tinged indie pop beat. "I belong to nobody… I just wanna take things slow." Funnily enough, given these lyrical themes, completing this song required that Kellam get in touch with her younger self. She dug through her back catalog, came across "the first song I wrote, ever" (back when she was 18), and decided to formally record it. "I realized I wanted the music to reflect my 18-year-old self," she says. "It's about dissociation and never allowing yourself to be content in a moment."
:: "no balls" – Powfu ::
Few artists evoke the 2020s emo mentality better than Canada's Powfu, and nowhere does he shine brighter (and darker) than on his latest music. Released today, "no balls" featuring Skinny Atlas is a beautifully vulnerable and achingly tender reflection on intimate relationships. It's a deep-dive into devotion, exploring what it really means to commit to someone through thick and thin, better and worse. Spilling his heart with raw passion against a soul-stirring acoustic backdrop, Powfu – née Isaiah Faber – aches with cathartic, visceral intent.
you gave me the time to
put it on the line for you
know that you been waiting but
i don't have the balls
don't know what i'm scared of
maybe i'm just scared of us
i know that you're perfect
so run before i fall
cuz i don't have the balls
"My friend Skinny Atlas wrote the guitar part, and I loved it," Powfu tells Atwood Magazine. "So we recorded the acoustic in my new studio when he flew up to my house in Vancouver for a few days. The lyric, 'Ordered you a white chariot, here's my heart go bury it,' is about giving the person you love a way out. Basically telling them they can leave but they still have your heart. This song, in a nutshell, is talking about how commitment is scary but it's worth it in the end. True love is not leaving when the feelings disappear but rather staying together until the feelings come back."
never felt this horrible
doesn't help you're adorable
everyday i'm learning
more things that concern me
ordered you a white chariot
here's my heart go bury it
can't lock the door but i found my home
learned to breathe but you'll see me choke
it's simple don't get close
you'll put yourself at risk
i'm different commitment
to me is a bag of shit
The only way to truly realize how important these facets of a relationship are is to know what life is like without them – and thus, "no balls" lives on both sides of the spectrum, reckoning with their absence and how empty the narrator feels, and later appreciating what it can mean to so fully intertwine your heart, your soul, and your life with someone special. The notion of not having the balls to be in a committed relationship further puts that quality on a pedestal, reserved only for those mature enough to handle it.
hope one day i'll grow up
tackle these opportunities
but we'll be on a different avenue
but we'll be on a different avenue
you gave me the time to
put it on the line for you
know that you been waiting but
i don't have the balls
don't know what i'm scared of
maybe i'm just scared of us
i know that you're perfect
so run before i fall
cuz i don't have the balls
Provided you haven't been living under a rock these past few years, you're likely familiar with Powfu's work, if not his name. Active in the lo-fi hip-hop scene for years, he enjoyed a seismic breakthrough when "death bed (coffee for your head)," his breathtaking duet with beabadoobee, became a global smash in 2020. The song has since gone platinum in 29 countries – including in the USA (5x) and Canada (5x) – making him one of the only Canadian artists to have a song reach 1 billion streams on Spotify.
But Powfu's catalog goes far deeper than one song could possibly express; with eleven EPs and one LP released over six years' time, Powfu is a singular force worth investing one's time, energy, and emotions in. "no balls" is the lead single off his forthcoming sophomore album Gathered By The Lantern, set to release in early October. If this track is any indication, then the record to come will surely be one worth dwelling in as the artist continues to blaze trail after trail through the lo-fi sphere – and, in turn, the mainstream pop world.
:: Quiet Music For Young People – Dana and Alden ::
Brothers Dana and Alden McWayne think jazz should have a place in everyone's life regardless of age, and so created a spunky, fresh and slightly humorous record to prove their point.
The young duo, featuring Dana on saxophone and Alden on drums (also known as TikTok comedian "Gucci Pineapple") leans on an acid jazz foundation with bits of reggae and funk influence, synthesized melodies and a futuristic, creative approach to their composition. One of the highlights of this record was simply how much fun they had creating it – hit track "Let's Go to Trader Joes," – which is quite literally about what the title suggests – combines a soft lo-fi beat, synth-forward melodies and a vocal duo between Alden and feature artist Cinya Khan. Typical for a jazz record to talk about going to Trader Joes? Well, probably not, but this is quiet music for young people, and young people love Trader Joes. "Umi Goes to the Garden" and "Dragonfly" are more of your typical acid jazz tracks that are funky and fresh, featuring the captivation and enchantment of Dana's beautiful saxophone melodies. The ending saxophone trill to close out "Dragonfly" is as reminiscent of a fluttering dragonfly as one could imagine a saxophone to be – a testament to the overwhelming creativity and uniqueness of the record.
Eager to debut songs from the record live, the McWaynes are gearing up to open for a portion of Benny Sings' upcoming tour.
:: "On Toes" – Kig$ ::
Kigen Kiplagat, also known as Kig$, channels his creative nature into a poetic journal through his latest single release, "On Toes." The 22-year-old rapper from Nairobi Kenya states that he grew up in a "melting pot of cultures and tribes with strong African identity but also influence from a lot of western music and culture as well." "On Toes" previews his upcoming "B.O.M.B." where he looks to showcase the "vibrant and fun energy of Nairobi whilst bridging the gap with international audiences–making the music easy to listen to but also is undeniably African."
"On Toes" shows a power stance where Kig$ expresses ambition and perseverance.The lyrics feature:
No pressure could make me fold
Had doubts but I know that I'm chosen
Headstrong but my heart's been frozen
Cause the game made me the coldest
Gotta stay balanced, gotta stay focused
The music video for "On Toes" features Kig$ almost as a lone wolf, staying grounded in his identity and his vision for himself, no matter who is around him. With great talent, Kig$ has potential to touch many listeners through his ability in combining cultural musicality while staying true to his roots in artistry.
:: "Private Hell" – Good Strangers ::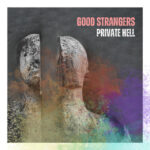 Good Strangers' second career single opens in a reckoning, and ends in a reverie. "You should have found a new safe haven – should have left me in the college years," lead single Conor Quinn sings as "Private Hell" gets underway. "I was a twisted scary freak show, but I hid it very well."
Powerful poetry mixes with visceral folk-influenced indie rock as the Irish band dive deeper into this part-breakup, part-gratitude song. Their music aches from inside out, and yet one can't help come away from "Private Hell" feeling lighter and freer: It's a sense of release that emanates throughout the music, the lyrics, and the bare bones of this track, compelling us to come along for the ride as Good Strangers unburden themselves with warm harmonies and charged lines full of feeling.
For Conor Quinn, writing this song was its own deeply cathartic experience.
"I was going through a hard time after the end of a significant relationship, and I was struggling with my mental health and coming to terms with my sexuality, as I had just come out as gay," he tells Atwood Magazine. "However I didn't want to write a stereotypical "break up song/coming out" song, I wanted to write a kind of anti break-up song in which you wish the other person well and not just harbour bitterness, resentment and all that negative shit. Although there are remnants of bitterness and hurt in the lyrics, there is also a sense of embracing all these emotions into a form of empathy, reflection, and gratitude to that other person for the times shared together in a kind of 'I'm sorry I was a dick too' sort of way."
"The song initially was very sombre in tone as it was written on the guitar and the tempo was much slower, which made the song a little too depressing. But once we played it to the lads in the band, Luke & Des came up with this really groovy drum and bass rhythm that just gave the song the kick up the arse it needed. It has now become one of my favourites from our upcoming EP Adult Teenage Novels and we are buzzin' to play this one live."
At once reminiscent of songs by The Head and the Heart, Dawes, Caamp, and Mt. Joy, Good Strangers' tracks have a way of inspiring a sense of warmth and wonder while striking a chord deep down inside. The second track from the nascent band promises great things to come.
:: "wait on me" – KIANA ::
KIANA showcases her acting skills in her latest music video for her single "wait on me." Featuring Lou Celestino, and directed by Sina Dolati, the stunning, cinematic video is an ode to women everywhere. Inspired by the story of a couple who were sentenced to 10 years in prison for simply dancing in front of the Freedom Tower in Iran, KIANA wanted to wave a flag for all the amazing women who show bravery and boldness in everything they do. KIANA explains, "The video was inspired by women in Iran who have gone against rules to regain their power and rights by fighting for their freedom to make decisions freely and live unapologetically."
The music video is set in a dystopian version of Iran and shows two lovers forced to be apart, as they longingly call out for one another. Intertwining elements of slasher/horror movies, "wait on me" is a captivating video, accompanied by KIANA's impressive, soulful vocals and R&B beats.
:: "Bonfire" – Penelope Antena ::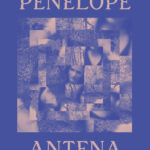 As somebody who was born and raised in Belgium, and also spent a solid chunk of the early 2010's living in France, I have a soft spot for that region of Europe. So, a singer like Penelope Antena, who advertises herself as "Franco-Belgian," is bound to catch my attention. Her latest single, "Bonfire," is quite the slow-burner indeed, as Antena's vibrato vocals rattle the dim piano-playing, revealing her mindset towards her former lover to be roughly on par with that of young Taylor Swift on the song "Picture to Burn" ("I still hold a piece of you. I'll make a bonfire and burn it").
"'Bonfire' operates somewhere between reality and imagination, almost as if found on an old, forgotten tape recorder," Antena explains. "I want it to be from another time." After you've been transported to the past with "Bonfire," it's time to look ahead to the near future– James & June, its parent album, is scheduled to be released on September 19th and will channel "the feelings of excitement, hopes, dreams, insecurities, and goals that come with being head over heels as an adult with an already full life."
:: "Smoking Gun" – Braden Lam ft. Mia Kelly  ::
There's any number of reasons to love "Smoking Gun." For some, it'll be the breathtaking harmonies that send shivers shooting down the spine; for others, it'll be the heartfelt lyrics, aching with raw, visceral emotions; but for me, it's a gut feeling (and all of the above). Braden Lam's new single, featuring Mia Kelly, is billed as a love song for the wallflowers: "[It's] an evocative story of shy love, the kind that simmers in friendship before boiling over with passion," the Canadian indie folk singer/songwriter shares.
You and I are like gasoline
On a bonfire making it hard to breathe
It was always there like a burning apology
I was caught off guard and you're the accessory
Together for the very first time
I'm convicted by your body touching mine
You and I it's a gut feeling
You and I got you under my skin
You're a smoking gun
I'm the crime scene love
Shoot me again
What this song truly excels at is capturing the innocence, the possibility, and the raw thrill of young love. From the moment the pair of Lam and Kelly harmonize their first notes together, to the final seconds as their voices fade out, "Smoking Gun" embraces love as a higher power: A force we can't control, but simply one that is, and if we're lucky enough, it'll strike us, too.
You and I two kids at a party
With a tangible thread running from you to me
Fogging up the glass we climbed in the backseat
Coughing up a laugh as sweet as a symphony
You and I it's a gut feeling
You and I got you under my skin
You're a smoking gun
I'm the crime scene love
Shoot me again
Shoot me again
Shoot me again
:: "Song For Julia" – Sonny Ism ::
Part math rock dance tune and part funk fervor – all with a light dusting of psychedelia on top – Sonny Ism's first proper song of the year is an entrancing ode to his wife, Julia, and it sounds every bit the intoxicated love song. Released August 18 via Northern Underground Records, the appropriately titled "Song for Julia" is hypnotic rapture pulsing with passion. The Copenhagen-via-Melbourne producer and songwriter spills his heart as he delivers a track that moves us and grooves us all at once, essentially demanding audience participation.
Why do you hide, do you remember the time?
And I don't know what to feel
But I'm trying to dig deep
Now we're a world apart
As Sonny Ism – née Xavier Bacash – explains, this song harkens back to the earliest parts of his and Julia's relationship. "We met in Copenhagen whilst I was living there and she was attending University there, commuting across the Ørsund from Malmö in Sweden (just across the bridge) three times a week," he explains. "We were becoming really close, and right in the middle of that time I had a planned trip back to Australia for Christmas. We had decided to become boyfriend and girlfriend before I left, but there were still so many open questions and worries from both sides about what the future held and how this time apart would test our connection."
Now you're wanting to make it bigger
I'm doing better, the day is here where I'm alive.
Now I'm drifting away
Take me away
Don't want to know
Where you've been sleeping tonight..
"Song for Julia" is utterly mesmerizing: Gauzy and glazed with juicy sonic wonder, Ism's new track invites us to deep into his world, and whether we tune in or tune out for those five and a half minutes, there's no denying the thrill embedded deep in the DNA of this song.
— — — —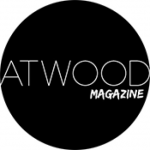 :: Weekly Roundup ::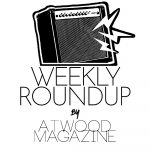 ---
:: This Week's Features ::
---