— —
As trippy as Faces on TV's new single feels, "Dancing After All" is far from your typical psychedelic daydream: Born out of emotional detachment and physical separation, "Dancing After All" explores connection's dissolution as life separates a relationship, and two souls grow further and further apart. It's an intimate study of how we can lose what matters most to us through the turbulence of the everyday shuffle.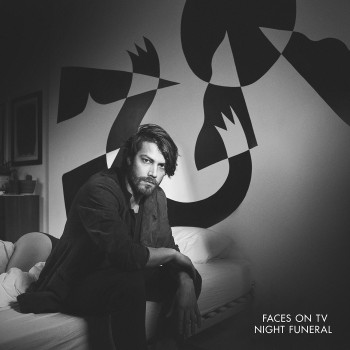 Feels like I never
Feels like i've never been here
easy does it
this is some new shit
It's hard to believe
that i'm not alone
easy does it
let's go get lit
Atwood Magazine is proud to be premiering the music video for "Dancing After All," the second single off Faces on TV's forthcoming debut album Night Funeral (out 4/20/2018 via Unday Records). The psych pop project of Belgian multi-instrumentalist and producer Jasper Maekelberg, Faces on TV offers a hazy, warm sound akin to that of Glass Animals or NoMBe: It's the kind of music that can swallow you whole if you let it. Most of the time, we'll let it.
Floating high in the sky with an anchor weighing him down to the ground, "Dancing After All" captures a distraught period in the artist's personal life – where Maekelberg was so consumed in his production work – "penning other people's chart topping hits" – that he lost his balance and found himself separated both from his partner, as well as from himself.
C'mon get higher, let the love in
We'll be dancing after all
Directed by Jeroen Mylle, the "Dancing After All" music video faithfully depicts the narration's struggle to reconcile emotional and physical realities. Jasper Maekelberg is joined by Jade Derudder, and it is between their two characters' interactions and Maekelberg's own uneasy solitude that we feel the artist's tensions come to life.
---
Underneath the wobbles and whirrs, the glistening melodies and sweet harmonies that accentuate Faces on TV's charming sound, there lies an internal crisis of self. How can we be ourselves when we are so engrossed and wrapped up in other identities? How can we be true to who we are, when we wear a mask every day? "Dancing After All" is as much about taking off the mask, as it is about understanding who its writer was during that point in time – what, exactly, was in control and driving that body?
I'm just a fool
who's singing to you
I am a stranger to your danger
you don't even know
you don't even care about it
but it's spreading like wildfire
my veins are like conducting wire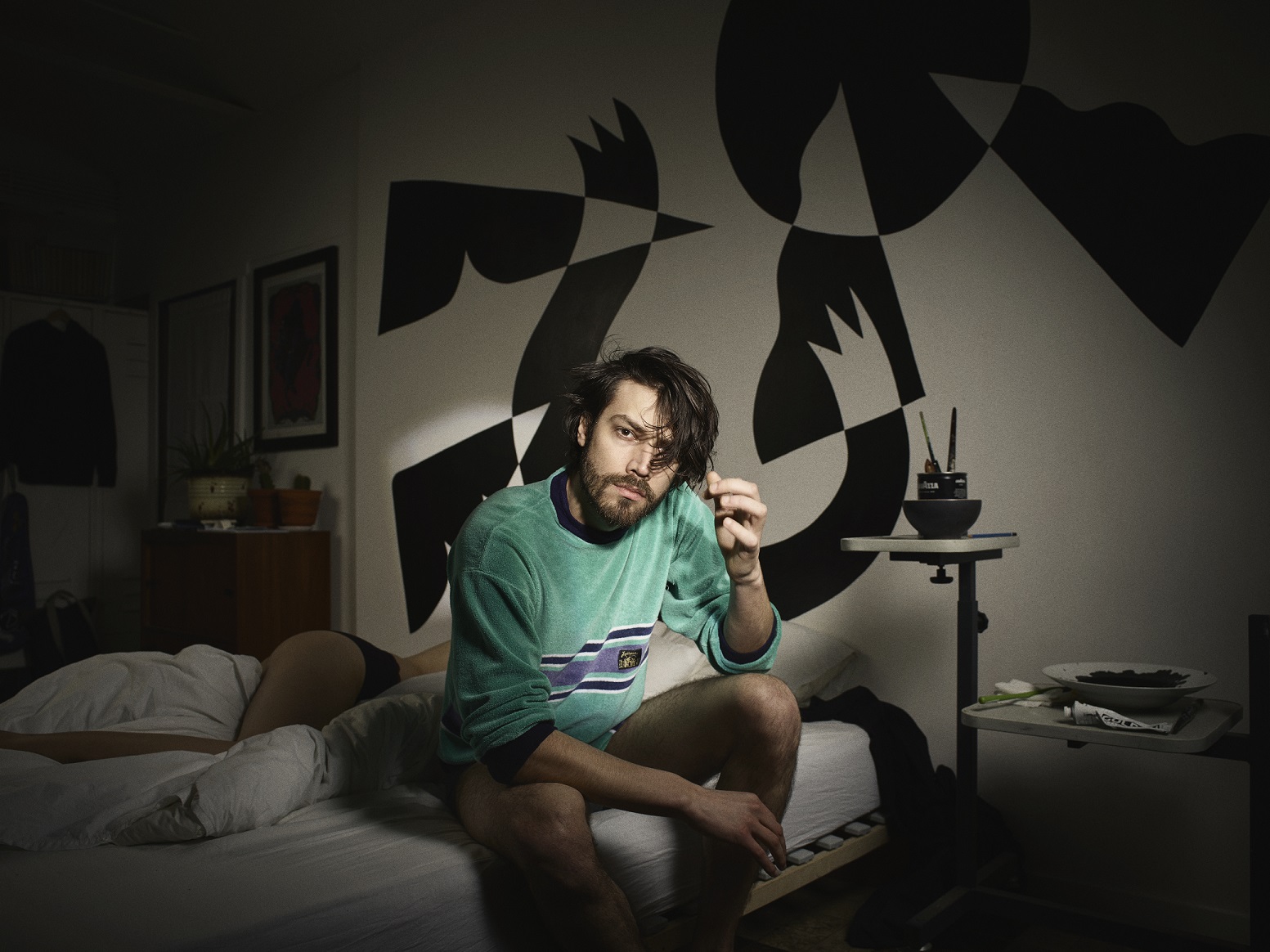 Lost in euphoria and drowning in existential uncertainties, "Dancing After All" has innumerable interpretations and plenty to offer. Catchy and intoxicating, the song has already garnered considerable attention for Faces on TV, who is more and more likely to be a 2018 breakout artist. Yet what resonatse deepest about this song isn't the personal impact of a person who's stretched himself too thin; rather, it's the mantra of drinking in the moment's beauty – we'll be dancing after all. Yes, life is chaos; the world is madness; we are eachthrown in all directions at once. But when we do have control over who we are and where we are, let us enjoy and feel inspiration in those tiny moments of truth, and cling to their magic.
Stream "Dancing After All" exclusively on Atwood Magazine. Night Funeral is out 4/20/2018 via Unday Records.
Watch: "Dancing After All" – Faces on TV
— —
— — — —
? © Jeroen Mylle
:: Stream Faces on TV ::