'To Memphis' is an album that eloquently captures Foy Vance's journey with exploring the Americana sound, but its moving musicality takes listeners on a journey of their own.
•• •• •• ••

It's the middle of the recording session at Sam Phillips Recording Studios in Memphis, Tennessee, and Foy Vance is sitting in front of a microphone, headphones over his ears. He pauses his singing, looks around the room, and then asks, "Is there any coffee?"

Earlier this month, the Irish musician and singer-songwriter released his brand new album, To Memphis, and along with it, a mini-documentary of the making of the album on YouTube that takes a behind-the-scenes look at the quick but authentic way that Vance and his music-mastering team made his entire record in just two days.
Listen: 'To Memphis' – Foy Vance
---
Producer Matt Ross-Spang says of the session, "What I'm very proud of is we did ten […] songs in two days and we didn't settle on any of them. Instead of just trying to get 10 okay [songs], we got ten amazing ones. It's just a matter of all the molecules in the room coming together. This was a just a magical session for everybody involved," and perhaps that's why Vance chose to leave his hometown in Ireland and spend time in Memphis to bring his album to life.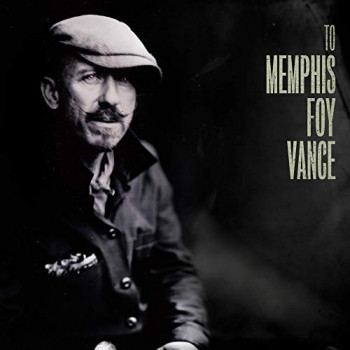 With decades of musicianship and years of experience penning songs for and with fellow artists, Vance is no stranger to the music industry. His last album, The Wild Swan, which came out in May of 2016 has been praised by both fans and musicians from around the world. The following summer, Vance toured the world alongside singers like Elton John and Josh Groban. However, Vance took some time off from touring – the longest he ever had in his life – but when he finally let the world know about the end of his hiatus, he did it by writing an open letter to his fans:
"So much has happened since last we spoke that it's hard to know where to start. Sounds like a line in a country song." Vance then reveals that in the time off he had taken from touring, he had discovered a handful of songs that he had once labeled "Soul" and "Americana." In the only way that great, authentic songwriters know how, he then reveals that the only way he was going to execute this record was to go to the place where Americana originated – Tennesee.
Music that is very important to my past and to my present. Music that pays homage to the deeply rooted traditions that influenced my own approach to Song. Love, Foy
The sound of a banjo over an organ, a classic grand, and Vance's signature voice telling a story is what you'll get from hearing the record's opening track, "I Was Born." From his first album Hope (2007) to this song, it's evident that Vance is someone who not only sings his heart and soul onto a record but also pours it into his words.
Oh, and I had heard talk
'Bout a hell beneath us
Fires burn
For eternity
But we're all just dust for those around to see us
So all that I know is all I tell to be
After being on a little bit of a break from the industry, it should be one of the highest honors as a listener that Vance is back with his lyrical poetry. He uses his lyrics as guiding hands, urging his listeners to follow him through his song's story. His voice, leading you to the song's end, and in this case, it ends on the sound reminiscent of a choir, a glorious key change, and the sound of soulful truth. It's the sound of Americana in 2019, and it's Americana at its finest.
---
It's almost unbelievable that as you listen through the record, you find that each track is more musically versed and even more truthful than the one before it, which sounds impossible for an artist to do, but with Foy Vance songs, it only makes sense. It's the return of Vance's signature sound, and his signature message – getting through high water and holding on – that graces the song "Cradled In Arms," and it's this song that graces the entire record.
So try not to worry
Consider the stars
We came from nothin'
but nothing can tear us apart
For even more proof at just how hardworking and committed to music Vance is, To Memphis is actually the second album that Vance has released this year, and is the second half of a music project he spent most of last year working on. This past June, he released From Muscle Shoals, another soulful album recorded at FAME Studios in Alabama, and played in order, you'll be able to hear Vance's moving musical journey all the way from Muscle Shoals to Memphis. For anyone who loves traditional country music and might feel lost searching the sounds of today for it, or for anyone who just appreciates folk, blues, soul, or Americana sounds, you don't have to search anymore. To Memphis is an album for your soul. More than that, Foy Vance is an artist who makes music for your soul, whether its to heal it, to nurture it, or to make it jump for joy – the Vance discography is essential.
The end of the documentary shows Vance singing the outro for "Cradled In Arms." As the band fades out, the song quiets, then centers around the singer alone at his piano. His eyes are closed as he sings, "Sometimes I remember that it is November / And I once was cradled in arms." The studio is quiet. Vance opens his eyes. He looks around the room and then breaking the silence, nods and says, "Yeah, that felt pretty good," and he gratefully expresses thanks for the cup of coffee he is handed.
— — — —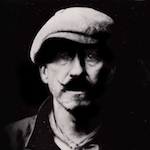 ? © 2019




To Memphis
an album by Foy Vance
:: Foy Vance 2019 Tour ::
Oct 12 – Woodstock, NY – Levon Helm Studios
Oct 13 – Philadelphia, PA – World Cafe Live
Oct 15 – New York City, NY – NYU Skirball
Oct 16 – Somerville, MA – Somverville Theatre
Oct 18 – Atlanta, GA – Variety Playhouse
Octo 19 – Nashville, TV – James K. Polk Theater
Oct 21 – Toronto, CN – Queen Elizabeth Theatre
Oct 22 – Washington, – Sixth & I Historic Synagogue
Oct 21 – Chicago, IL – Thalia Hall Chicago
Oct 26 – Los Angeles, CA – Palace Theatre
Oct 27 – Seattle, WA – Neptune
Nov 13 – Dublin, IRL – Olympia Theatre
Nov 14 – Limerick, IRL – Concert Hall
Nov 16 – Birmingham, UK – Birmingham Town Hall
Nov 17 – Glasgow, UK – City Halls & Old Fruitmarket
Nov 18 – Gateshead, UK – Sage 2
Nov 20 – Manchester, UK – Albert Hall
Nov 21 – London, UK – London Palladium
Nov 23 – Belfast, UK – Waterfront Studio
Nov 24 – Belfast, UK – Waterfront Studio
---