Atwood Magazine is excited to share our Editor's Picks column, written and curated by Editor-in-Chief Mitch Mosk. Every week, Mitch will share a collection of songs, albums, and artists who have caught his ears, eyes, and heart. There is so much incredible music out there just waiting to be heard, and all it takes from us is an open mind and a willingness to listen. Through our Editor's Picks, we hope to shine a light on our own music discoveries and showcase a diverse array of new and recent releases. This week's Editor's Picks features Alice Merton, Pomplamoose, ISLAND, El Mañana, and Skinny Living!
— —
"Funny Business"
Alice Merton
It's only a matter of time now before Alice Merton explodes into the public conscious. The "Lash Out" artist earned her rightful place on our artists to watch list this May for her stunning debut EP Lash Out, and has continued to dazzle this fall with "Why So Serious" and "Funny Business," a pair of singles off her upcoming debut album MINT (out January 18, 2018 via Mom + Pop Music).
Merton's enchanting new single "Funny Business" is a down-to-earth indulgence of indie pop glazed with a sweet electronic charm. Whimsical yet serious, it's a vivid affirmation of her own personal flare and uniquely alluring character – one which, as she tells us in this latest song, doesn't mess around. "Funny Business" is Merton's show of faith, an affirmation to her partner that she is devoted and committed. Yet unlike so many songs in the genre of I didn't do it, Merton doesn't make it about the other person, nor does she simply deny, deny. Instead, "Funny Business" is a sweeping self-portrait: With hints of sass and savvy, the track lays everything out for her partner, and the audience, to judge.
There's no denying Alice Merton's exciting talent, nor is there any slow-down in sight for her freshly exhilarating career. Merton is a strong, worthy voice for today's twenty-somethings, weaving her experiences and emotions into passionate singalongs and dynamic jams that get stuck in your head for weeks on end. With her debut album out in just seven weeks' time, Merton is truly poised for an exceptional 2019. I, for one, await MINT's arrival with eager anticipation and glee.
And I know what you think
I know you're scared I find someone else
And I know what you think
That I'm being paid for a little beyond there
And you will be torn in two
Well I've got some news for you
I don't break hearts
I don't do funny business
I just ride cars and
watch them get hung up in it
---
Jack Conte and Nataly Dawn's duo Pomplamoose just released an incredibly moving holiday album that is sure to fill us with as much warmth and winter wonder, as it will heartache and humility. By no means a standard Christmastime offering, Winter Wishes is an intimate record of reflection, connection, longing, and hope. The beautifully bittersweet "Winter Wishes" opens with touching waves of grief as Dawn sings of not being able to spend this time of year with a lost loved one. They may no longer be with us in body or spirit, but "I'll be thinking of you tonight," she breaths in solemn requiem.
Winter Wishes is not without its jolly side: The upbeat "My Heart Is For You" captures that amplified sense of togetherness that permeates this time of year, "A Better New Year" fills our hearts with hope for the present and future, and the soulfully boisterous "Boom Tinkelinketty Christmas" is a sheer celebration of the season. Meanwhile, the emotionally-packed "Before Midnight" delivers both nostalgia and excitement as it weaves through the past, up to present possibilities ("you'll be amazed, what we can do before midnight.") In-between Pomplamoose's novel originals are two creative and well-executed covers of holiday classics "Sleigh Ride" and "Let It Snow."
As if we needed another reason to embrace Pomplamoose's new music, all revenue from downloads and streams of Winter Wishes between now and January 2019 will be donated to the non-profit Save the Children, which strives to offer children around the world :a healthy start in life, the opportunity to learn, and protection from harm." Raw, intimate, and truly breathtaking, Winter Wishes is the perfect album to usher in this holiday season, and the song "Winter Wishes" is, as far as I'm concerned, a new holiday classic.
---
"Just That Time of the Night"
ISLAND
ISLAND's first release following their debut album feels like a nuanced continuation of their charismatically subtle angst and tempered dramatics. In May, I explored Feels Like Air's sonic finesse and raw emotion, noting how the album "captures with majestic cohesion our search for meaning and connection." That search truly continues on "Just That Time of the Night" with a deeply reflective conversation with the self. We hear vocalist Rollo Doherty make his way through intense feelings of insecurity and self-doubt in a slow, provocative, and darkly intimate session.
No one is a stranger to the ideas that pop up at "that time of the night" – the questions we would never dare ask ourselves during the day; the thoughts we push as far back as possible. They're the unthinkable, if you will; yet once the world around us starts to melt, and we're left to our own devices, there's little stopping us from the worst of ourselves. Doherty questions his own self-worth, ISLAND's success, his purpose, and the point of living – to name a few. "Just That Time of the Night" is both the outpouring of all those thoughts through a creative outlet, as well as their plaintive rebuke; whatever they are, it asserts, they're a product of late-night imaginations and nothing more. That's not to say we can't question life or harbor doubts, etc.; but we can acknowledge our insecurity for what it is, and seek to move beyond it. Ambient and loose, "Just That TIme of the Night" has that smoky late-night heat we've come to love from ISLAND, and I'm excited to hear more from them as they move into this next post-debut chapter of their creative career.
And when I was a child
My mother said there were no angels
And now I'm running wild
I see their faces in the strangers
But it's just that time of the night
It's just that time of the night
---
"Gota en el Mar"
El Mañana
Spanish for drop in the ocean, El Mañana's new song "Gota en el Mar" is a heavy, driving force of potent fervor. While it is lamentably the very first fully Spanish-spoken song I've ever written about, I'm very much hoping it opens the door to a previously untapped library of music for me in Latin American rock and underground music. El Mañana are a Los Angeles-based bilingual rock trio led by Colombian-born Danny Murcia, who was previously signed to Columbia Records and has worked with everyone from Afrojack and Celine Dion to Pitbull and will.i.am.
Murcia began writing songs for El Mañana while he was battling cancer, and after undergoing multiple surgeries he is now in remission. Influenced by authors like Pablo Neruda and Gabriel García Márquez, Murcia's writing as El Mañana is incredibly poetic, tinged at times with an impermeable obscurity and an embittered darkness. El Mañana itself means tomorrow, or the future – and it is through their music that the band contemplate what it means to be alive here and now, thinking and feeling and being in the present. With sprinklings of psychedelic, shoegaze, and '90s alternative coming to the fore at various points, "Gota en el Mar" is the stunningly weighted outpouring of self that finally turned me on to this stunning artistry.
Noche sin fin
Soy gota en el mar
Sueño con no despertar
Aquí
Soy gota en el mar
Me pierdo
En la oscuridad
---
"I Still Love You"
Skinny Living
Heart-wrenchingly stripped down to its very core, Skinny Living's "I Still Love You" is a tear-stained page ripped from your most poetic diary entry. The UK band injects profound levels of emotion into a slow, soulful unveiling of brokenness and struggle. Every relationship has its fair share of pain; there are the words you wish more than anything to take back, and then there are the words left unsaid; nights filled with a silence that was never broken. Skinny Living capture this universal pain in a powerfully vulnerable, raw experience that not only lets us smile through some of those tears, but also helps us remember what (and who), at the end of the day, matters most to us.
In short, "I Still Love You" sets our hearts back on the right path of care and tenderness.
when I think I've had enough
when I think I've given up
I look at you, and just my luck
I'm screwed
'Cause I still love you
— — — —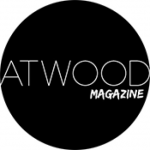 ---