Atwood Magazine is excited to share our Editor's Picks column, written and curated by Editor-in-Chief Mitch Mosk. Every week, Mitch will share a collection of songs, albums, and artists who have caught his ears, eyes, and heart. There is so much incredible music out there just waiting to be heard, and all it takes from us is an open mind and a willingness to listen. Through our Editor's Picks, we hope to shine a light on our own music discoveries and showcase a diverse array of new and recent releases.
This week's Editor's Picks features Inara George x Dave Grohl, The Coronas x Gabrielle Aplin, Alaska Reid, lindsay x Asha Jefferies, Melody Federer, and Bonny Light Horseman!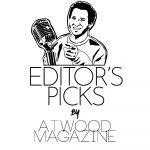 — —
"Sex in Cars: Road Angel Project"
Inara George, Dave Grohl
Sunday we'd drive around
Rolling on pavement
That was just laid down
We didn't need a stop sign
Pull off to the side of the road
To do it one more time
I liked that look in your eyes
And how you'd prophesize
Look how you lean into me
Filled up the space in between us
Like a remedy
I hesitate to call this a driving song, because that is exactly what "Sex in Cars: Road Angel Project" both is and isn't: The stirring duet between Inara George and Dave Grohl is a breathtaking release from innocence filled with intimacy, movement, and space. Pulsing and tender, the recording adds a burst of invigorated energy to George's vulnerable composition, which was first released earlier this summer as a part of her three-track "The Youth of Angst" bundle.
It's something I needed from you
Can't think of anything else
It's all I wanted to do
You got me from the inside
With that look in your eyes
Facing up to the blue
I felt the weight of you
You got me saying hello, hello, hello
Then you wrote my name on the steamed up window
The first in a series of planned "Road Angel Project" singles (all proceeds of which will be donated via a partnership with Sweet Relief Musicians Fund), George and Grohl's work is subtly seductive. Simultaneously raw and electric, the track embodies a spirit of togetherness and connection: It's the ultimate embrace of living in the moment. Written after artist Terry Allen asked George to be a part of an art installation entitled "Road Angel" (created for The Contemporary Austin), George's vivid lyrics conjure up scenes of youthful abandon; of lust and desire; of uninhibited passion realized to its fullest potential:
Get in the back of the car
Don't have to start it up
For you to get real far
I like the things that you say
This is the way that we pray
Facing up to the blue, I feel the weight of you
You got me saying hello, hello, hello.
Then you write my name on the steamed up window
"I recorded several different versions of this song, but there was something about more production that seemed to make it slip away from its initial intention," Inara George tells Atwood Magazine. "I always knew I wanted the duet version of 'Sex In Cars' with Dave to benefit some amazing non-profit, though, and as the pandemic hit, and it became very clear that live music would not resume for many, many months, I immediately thought of Sweet Relief, not only because they help so many musicians, but also because they help everyone in the music industry."
Dave Grohl adds, "Having been such a massive fan of Inara for years, it's always such an incredible honor to work with her, whether on Foo Fighters music or for The Bird and The Bee… Her voice is timeless, so pure and real. So I jumped at the chance to duet with her on this song. It was a dream come true! And for a great cause: Musicians coming together to support each other in difficult times, working to keep the music alive."
Whereas many songs tend to romanticize this kind of intimate storyline, or wrap it in a veil of rose-colored nostalgia, George keeps her focus on the present – capturing subtle physical and nuanced emotional fluctuations as she dwells in the here and now. Her voice is enchanting and tremendously expressive, and Grohl's instrumental and vocal support is delicate and lilting. An unexpected yet truly beautiful duet, think this song is a perfect balance of innocence and abandon.​
"Lost in The Thick of It"
The Coronas,
There is a lot to love about The Coronas' recently-released sixth album, True Love Waits. In my feature from earlier this summer, I gave the record a 9/10 and praised it as "an intimate outpouring of emotionally-charged rock full of depth, nuance, and unrelenting energy." While I highly recommend experiencing this album as a whole, I have yet to get one song out of my head: The achingly catchy duet with Gabrielle Aplin, "Lost in the Thick of It."
I didn't need it, I said enough
The way you walked away, it really messed me up
I tried to salvage, left it alone
Won't make it better, I could never do it all
I'm good for a little bit
But i, get lost in the thick of it
I hate to say that I'm wrong
Feels better playing along
Hoping you don't notice it when I'm
Just a bit low-spirited
I gotta face it alone
A hauntingly beautiful collaboration, "Lost in the Thick of It" resonates with a deeply intimate self-knowing. It's a song of emotional resilience and strife; or inner tension rising to a fever pitch, spilling out in a kind of tempered upheaval. Rising and falling in waves of gorgeous harmony, the song speaks to feelings of isolation, loneliness, and longing – a state we've felt all too much in recent months.
There's something simply mesmerizing about Danny O'Reilly and Aplin's shared vocals as they rise, together in the chorus: "Hoping you don't notice it when I'm just a bit low-spirited… I gotta face it alone." The magic of those words, "I gotta face it alone," speaks to a quality folks all around the world have had to lean into this year: Resilience. Fortitude.
There must be nothing you've left to prove
Turn it into something that you never wanna lose
I want a lawyer, give me a good lawyer too
I'll say I'm guilty if it brings me back to you
I'm good for a little bit, but I
Get lost in the thick of it, sometimes
I hate to say that I'm wrong
Feels better playing along
Hoping you don't notice it when I'm
Just a bit low-spirited, and I, I gotta face it alone
Whatever you believe in, the human spirit flows through this stunning song. I hope it stays in my head awhile longer.
Time and again, Alaska Reid has proven herself to be amongst our generation's finest artists: A clever and emotionally savvy songwriter with an impeccable ability to coax feelings out of instruments and into her audience. She first revealed this prowess with her old band Alyeska (do yourself a favor and listen to their 2017 album, Crush), and she has since continued to do so through a budding solo project that debuted just over a year ago.
Reid's previous single "Amber" made its way onto my previous Editor's picks, and "Boys From Town" is yet another deserving under-the-radar single. Angst ripples into Reid's dark pop and rock-inflected notes as she sings intimately into the microphone, her words demanding our full attention:
I know you're bored, but I'm anxious tonight
Take me by my old house this year one last time
I need a friend but you just want to
Kiss me hard to feed what's hungry
I try and tell you something real
While you throw bottles in the creek
Reid has always been fantastic at ebbing out emotion, capturing familiar feelings through immersive, intoxicating aural experiences. "Boys From Town" resonates with lyrics that speak to the doldrums; a mix of placated dread and boredom, self-doubt and acceptance permeates a song that, while not necessarily emanating out of a small town, feels particularly powerful for those of us who feel or have felt trapped by our surroundings.
There's nothing to do here
But you can drink until you drown
Surrounded by women and rivers
to occupy your hands now
Keeping them around
But never getting quite enough
Boys from town
These boys from town
Keeping them around
We'll never get close to love
Boys from town
These boys from town
Stirringly subdued and utterly majestic, "Boys From Town" arrives alongside the announcement of Reid's forthcoming debut EP Big Bunny (via Terrible Records). Pay close attention to Alaska Reid: She is on her way to big things, and deserves our ears.
While Terrible Records' representatives have repeatedly ignored multiple requests to connect, I will continue to reach out if only because I believe Reid's talent is worth the effort.
"Rituals"
lindsay, Asha Jefferies
I don't remember how I first discovered Melbourne singer/songwriter Will Cuming (perhaps best known as LANKS, or as part of Australian supergroup OK Moon) or his new artist project Lindsay (his middle name), but I have been entranced for many months now by both the single "Rituals" and April's debut EP, ASMR Love Letters.
There's hope for me
But you've waited far too long to find your leaves
Calm and breathe
While you open up your window to the sea
I let winter win
And the spring didn't come back in
But I'm warming up again
With you
Me and you
Watch the sun find its way into the living room
You say you like the colour in the room
How I love these Morning rituals
I let winter win
And the spring didn't come back in
But I'm warming up again
With you
A wash of invigorating, bright folk radiates through sweet vocals and acoustic guitar work as together, Cuming and Brisbane artist Asha Jefferies sing a spellbinding reverie. Melancholy and joy marry one another on an inspiring piece that dwells in the depths of the self; hence whether or not we're "always looking sideways for some guidance," we can always look to this song for relief, release, and a fleeting taste of euphoria. It's enough to get by.
"This Town"
Melody Federer
Another song that's been running circles through my head for months now, "This Town" actually premiered on Atwood Magazine earlier this March! The feverish outpouring from Texas-born singer/songwriter Melody Federer is what I affectionately call an "emotional upheaval": An outpouring of feelings originating deep, deep inside.
And it's almost like this city knows
and the feeling it won't let me go.
This Town, it screws me over.
And the secrets that this city knows,
all the secrets they won't let me go.
This Town, it screws me over,
then it calls me home.
Our premiere praised Federer for dissecting trapped feelings by "bringing a delicacy, a warmth, and a hope" into her music, and I don't know that I can personally say it any better than that. Her vocals are high and might, weighed down by the artist's heavy angst and anxiety. Roaring guitars add to the overwhelming intensity that ultimately finds relief through a tremendous, dynamic chorus.
Melody Federer taps into something very raw when she sings of the need to leave "this town," and while it may have been released in a pre-pandemic world, this stir-crazy single speaks to the present moment all too well. It's painful; it's heavy and loud; it's unapologetic. It's everything we need to get off our chests.
"Buzzin' Fly"
Bonny Light Horseman
Josiah Johnson turned me on to Bonny Light Horseman earlier in the year, and I have been mildly obsessed ever since. The recently-formed folk supergroup of Anaïs Mitchell, Fruit Bats' Eric D. Johnson, and Josh Kaufman released an eponymous debut album this January, and returned this August with the freewheeling, foot-stomping good time, "Buzzin' Fly" in August. The cover of Tim Buckley's 1969 classic fills every room it enters with light, like some kind of indulgent euphoria. It's a warm, knowing space for love and connection, familiar embraces and the like. Bright, shimmering guitars, hearty vocals, and nuanced harmonies make for a groovy, memorable experience we can come back to time and again – whether for escape, sanctuary, or just to have a damn good time.
— — — —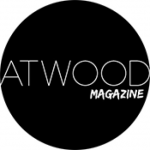 :: Editor's Picks ::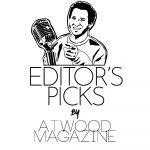 ---