Atwood Magazine is excited to share our Editor's Picks column, written and curated by Editor-in-Chief Mitch Mosk. Every week, Mitch will share a collection of songs, albums, and artists who have caught his ears, eyes, and heart. There is so much incredible music out there just waiting to be heard, and all it takes from us is an open mind and a willingness to listen. Through our Editor's Picks, we hope to shine a light on our own music discoveries and showcase a diverse array of new and recent releases.
This week's Editor's Picks features Maya Delilah, Lucy Gaffney, The Nicholas, Flyte, Selah Sue, and Sam Ludlow!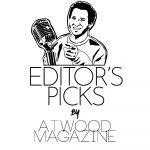 — —
You don't need to know anything about Maya Delilah to appreciate what she's singing about in her new song. Released May 1st into a world on lockdown, "Safe" captures all the comfort and human connection we long for and look to in our greatest times of need. Soft, subtle, and intimate, the track finds Delilah accompanied by a single, soothing electric guitar and nothing more:
Even when the world's gone crazy,
and the suns fallen down
A little bit of light though it's shady,
I've found
Stuck in my room it ain't easy,
counting my time out loud
but I don't mind if it goes any longer,
cause it you that I found
It's amazing how comforting this song feels. Like a little hug, it wraps its arms around us and squeezes a gentle squeeze – not too tight, but just enough to remind us that we're not alone, and that everything's going to be alright. Perhaps most impressively, "Safe" is only the fourth song release from nineteen-year-old Maya Delilah, a British soul singer/songwriter who introduced herself just this past January with the buoyant, entrancing debut "Tangerine Dream." "Safe" was written in recognition of, and as a thank-you to all the NHS and frontline health workers around the world. "I really just want to say thank you to them – we are able to be safe with our loved ones whilst they risk their lives to help those in need," Delilah shared upon the song's release.
With her debut EP coming soon, Maya Delilah is a fresh new voice on the music scene and an artist I cannot wait to hear more from in the coming years. "Safe" may not have been a part of her original release plan – and it's certainly far more stripped-down than her other songs – yet this track embodies the intimacy and connection so many of us are looking for right now, during the COVID-19 pandemic. It's a heartfelt thank-you; a feel-good musical manifestation of comfort and gratitude. I've listened to this song many times now, and every time I hear it, I can't help but smile.
"Can't Escape"
Lucy Gaffney
Talk about making an entrance: Belfast-born, Liverpool-based singer/songwriter Lucy Gaffney has made an immediate, long-lasting mark with her official debut single "Can't Escape." The song, released last month, has been on my rotation since my very first listen. I believe the words I used upon hearing it were, "This is freaking beautiful" – and it is.
Loved you boy, you didn't feel the same
So, I kill myself, in conscious times of pain
I lose my way and I wouldn't see
That I loved you like; it was a part of me
I can't escape, no I can't escape
Nothing seems to change, in a world of pain
Rollicking electric guitars set up a lush, rock-forward background out of which Gaffney soars, her voice hot on the mic and pouring out a diary-like entry of unrequited love and restless hearts. "I wrote 'Can't Escape' on an old '60s vintage acoustic my tour manager had lent me," Gaffney recently told me. "At first it was a lot more stripped back and rough but the feeling was there. It is definitely a lament to being lost in love. I was pretty heartbroken at the time and felt like I couldn't see the world clearly. I'd lost all sense of myself to someone who'd never feel the same. I took inspiration from Radiohead's 'In Rainbows', initially, particularly 'Nude' and 'House of Cards'. Thom Yorke's sultry deadpan vocal has always been a huge inspiration for me vocally and Jonny Greenwood's guitar exudes so much emotion with it. My biggest vocal inspirations in music have always been Damon Albarn, Dolores O'Riordan, Thom Yorke, Chrissy Hynde, Robert Smith, Neil Young and Sinead O'Connor. I love a voice that Isn't perfect but can cut to your core."
She continues, "In March 2019, after a tour in Ireland supporting The Coral, I met James Skelly. He watched my full band sound on stage and told me after it was like Toy and My Bloody Valentine and he wanted to produce us. We went into Parr Street Studios with James and we stripped both songs back to quickly develop a vibe that captured cool, low key vocals with jangly guitars and synth riffs."
Single life, but you're still in chains
Going round and round, but the thought remains
I lose my way and I wouldn't see
I loved you like; it was a part of me
I can't escape, no I can't escape
Nothing seems to change, in a world of pain
I can't escape, no I can't relate
Nothing left to chance, no I can't escape
Gaffney injects an emotional weight deep into "Can't Escape," such that we ourselves feel her feelings of entrapment and uncertainty. Meanwhile, the song itself has this inimitable uplifting quality to it, such that we (the audience) are never fully drowned in sound – only submerged in a feeling. Such is the musical genius of Lucy Gaffney, a name I cannot wait to hear more from – and hopefully sooner rather than later!
"Rockshow"
The Nicholas & Odessa
This song, to me, is unadulterated innocence – a poignant, heart-wrenching display of purity in the form of young love, uninhibited passion, and real, deep human connection. Seldom has music felt so delicate, yet so powerful all at once; this is intimacy manifest – a raw, vulnerable, and graceful expression of humanness.
Six years into The Nicholas' solo career, the LA-based singer/songwriter – who has collaborated extensively with the likes of Golden Vessel, San Holo, DROELOE, and beyond – has delivered what I believe to be a truly timeless, breathtakingly beautiful work of art. It's as much a testament to his powerful lyricism, as it is to his achingly bittersweet guitar work and Odessa's haunting vocal performance:
My head looks red
I'm feeling down
You won't receive me when I smile
I look around and drown in doubt
You only see me when I smile
And I'm going to the rockshowhere, 
Meet me at the rockshow
It's late I'm laced
I'm scared of love
I wish I knew the things I want
I'll call you every day at night
I'll talk to you before we fight
And I'm going to the rockshow
Meet me at the rockshow
Let the  lyrics sink in… There's not much there, and yet there is such a wealth of experience here – a life lived, if you will. Read them again; what does the "rockshow" signify? Is it the beginning of something, or the end? Is it a promise kept, or a memory soon forgotten?
A touring member of Edward Sharpe and The Magnetic Zero's, Odessa effortlessly breathes a world of energy and emotion into these words. The Nicholas could not have chosen a better artist to collaborate with in sharing this song, and this story. We can take away so much from this song, and the brilliance is that its beauty truly lies in the eyes (and ears) of the beholder: All of our listening experiences will be a little different, because of how we interpret this intimate, abstract story.
"I got to know Odessa through the LA music scene," The Nicholas recently shared with me. "I had seen her play a bunch of shows, which were usually stripped down sets of just her voice and her electric guitar. I was instantly impressed by how beautiful and natural her voice sounded. About a year and a half ago she asked me if I could play bass for a show she was having in the Bay Area. A friend and I threw together a set and played the show, which was super fun and natural. I'd been making music on my computer for a while, and it was pretty elevating to play with a live band again, especially with someone who had such solid vocals. The idea to make something with Odessa for my project was born around that period. During that same time, I had been writing a bunch of songs but was a little fed up with how my voice sounded on them. I had the outlines of Rockshow written and recorded but it was missing the vocals that I wanted. So, I called up Odessa and told her that I had a track her voice would be incredible on. We recorded 'Rockshow' and another track at the time which gave me the excitement to not give up on it. It felt so humbling to experience someone else sing it, which allowed me to hear it fresh as a listener again."
Today, I can't go to a rockshow. I can't even imagine a time at which I will be able to attend a concert again: It's too painful a thought to bear, but live music will not be a part of my life for a year, or maybe more. The Nicholas probably didn't realize the world would be on lockdown when he wrote "Rockshow;" he could not have known that there would be no more rockshows. And yet, here we are – many of us sitting in our homes, living out our days and waiting for a time to come when the coast is all clear – when we can resume our regular lives, and go back out into the world.
Then we'll get to go back to our favorite venues, where we can hear our favorite bands play our favorite songs. Until that time, we can listen to "rockshow" and feel the magic of music (and the connection it brings) wash over us, inspire us, and fill our hearts with hope, love, and comfort.
A woozy, moody exhale, "Easy Tiger" is an ideal turbulent indulgence to soundtrack our moments of doubt and trouble. I fell hard for UK band Flyte last year with their White Roses EP and its truly breathtaking title track – one of my all-time favorites for the year – and you couldn't ask for a more striking, well-executed return than "Easy Tiger." Soothing yet unsettling all at once, the song was written as a precursor to the emotional overhaul of a breakup, however its message feels all the more universal today. Easy tiger: This is only gonna get worse.
Taken off her recently-released Bedroom EP, "You" presents a raw and uninhibited Selah Sue perfectly balancing love and affection. This is the song you sing to your "person" the one who makes you feel whole; the one you go to when you need to smile; the one you can't possibly live without:
Hope a little harder
Hope a little spark will come my way
Come a little closer
Holdin onto you will save my day
Cause you are all I need
Yes you are all I want
Love gets a gorgeous soundtrack with Sue's intimate, minimalist arrangement. Stirring and full of like, "You" sums up so many of those hard-to-describe feelings, simplifying the endless complexities and presenting the most powerful of connections in a sublime, achingly sweet format.
Stay a little longer
All I need is time and your embrace
It's always so much better
Never in my life I felt this way
Cause you are all I need
Yes you are all I want
Sam Ludlow begins his debut single with a soft, unassuming lilt; gentle and sweet, "Antwerp" rides the ups and downs of buoyant folk-pop as the Dublin singer/songwriter begins his journey. A light whistle, an easy bounce, a return home, a head so full of dreams; and then, a burst of energy:
And I can't say….
Antwerp
Without breaking in to song
Antwerp
Drunk driving along
Don't take those eyes off that road
"I've got a few bangers in the back pocket but I'm saving those for second breakfast," Ludlow recently told me. "This tune is very relevant to my experiences over the last year and I don't think I could replicate those feelings if I sat on the track for a while. "Antwerp" is also the first song I thought was worth recording and it was done in my mates bedroom. I like that rough and ready vibe right now. A song that was polished to a T would be a misrepresentation of my writing."
He may have a few bangers saved up, but I'd call "Antwerp" a stunner in its own right. A burst of feel-good warmth glazed over with fuzzy nostalgia, the song inspires us to smile. It's happiness set in the dark – that spark of light in the dead of night. Whenever I need a quick pick-me-up, I'll be coming back to Sam Ludlow and his effervescent debut. What a way to start.
— — — —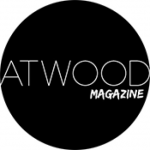 :: Editor's Picks ::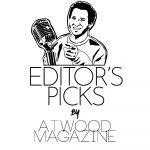 ---