Atwood Magazine is excited to share our Editor's Picks column, written and curated by Editor-in-Chief Mitch Mosk. Every week, Mitch will share a collection of songs, albums, and artists who have caught his ears, eyes, and heart. There is so much incredible music out there just waiting to be heard, and all it takes from us is an open mind and a willingness to listen. Through our Editor's Picks, we hope to shine a light on our own music discoveries and showcase a diverse array of new and recent releases.
This week's Editor's Picks features Nilüfer Yanya, Jack White, NewDad, Public Domain, Foxes, & Sunflower Thieves!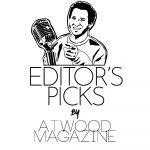 ---
"midnight sun"
Nilüfer Yanya
There's something irresistibly alluring and utterly enchanting about Nilüfer Yanya's "midnight sun." Shining a light in the darkness, the second single off the West London artist's forthcoming third album PAINLESS feels… Numb. Drowsy. It's like we're listening to our own hypnosis in progress, or bearing witness to some soul's slow metaphorical drowning. Yanya's breathtaking voice aches with palpable, radiant emotion as she observes the toxic actions, behaviors, and patterns in her life – reflecting on why she will continue to do what she's doing, even though it ends up hurting her in the end.
I remember everything
So I can't take back anything
Unless that's how I'm meant to feel
Find myself a better deal
So maybe I better tie this up
I bet it all goes wrong
Do what they say say say
Could do with a drop of rain
I know when It's not ok
Can't keep my head down
Don't like whenever I'm not in pain
Yanya says "midnight sun" is about "recognizing familiar issues that are a cyclical problem, but again persevering as the reward outweighs the problem – but comes at a cost." She sings softly against a rich, wondrous flurry of guitars. Dramatic production sees points of enveloping instrumentation contrasted with periods of refreshing lightness, where everything falls out and a vocally-layered Yanya sings alone alongside a solo guitar.
Love is raised by common thieves
Hiding diamonds up their sleeves
Always I did it for you
Never felt so sure
You're my best machine
You're my midnight sun.
Always I did it for you
These kinds of gently jarring changes help make "midnight sun" an entrancing experience. It's the kind of song yoź can listen to over and over again on repeat, because so much happens within its nearly five-minute run. However, two things remain the same throughout: Nilüfer Yanya's dazzling vocal performance, and her equally evocative lyricism. "midnight sun" is gut-wrenching, shiver-inducing, and stirringly bittersweet: A perfect introduction to Yanya's artistry (for those who need it), and an easy way to ensure we listen to her album Painless upon its March 4th release.
I remembered every line
We go through it one more time
So show me how to split the real
Get me off this spinning wheel
So baby,
I better turn this up
I hope it drowns you out
It that why they say say say
Could do with a drop of rain?
It's that why it's so mundane?
can't keep my eyes closed, too long
Whenever i'm not in pain
Whenever I try explain
To you, we are not the same
Can't keep my hands up far from
Is that why they say say say?
"Love Is Selfish"
Jack White
Of all the Jack White songs out there, of course I fell in love with the acoustic one. Achey, emotional vocals and plaintive finger-picked guitar patterns work in tandem on "Love Is Selfish," a beautiful outpouring of exasperation that finds White wearing his heart right there on his sleeve for all to see, hear, and feel.
Love is such a selfish thing
It's always crying, "Me, me, me"
And it's always trying to mess up all my plans
And I work real hard to make you understand
Yeah, I try my best to help you understand
I've been trying over the years
To try and overcome these fears
But nothing I come up with proves I can
And I work real hard to make you understand
Yeah, I try my best to help you understand
The lyrics are simple, yet deceptively evocative. White's vivid imagery brings his angst and unrest to life against the sturdy backdrop of his ever-present acoustic guitar. Love is a special kind of demon, creating unexpected turbulence and bringing unwanted turmoil into our world when we least expect it. White laments these kinds of twists and turns, gently reckoning with this force that's as hard to life with as it is to live without.
I'm on a train, but I can not rest upon it
I'm on a train, but it won't stay on the rails
And I've got a sailboat with her name painted on it
But I don't know how to sail
Someone smarter than me and you
Might end up solving a clue or two
But could they make it happen with their hands?
Can they build it up from nothing with their hands?
I could lose my mind just tryin' to understand
At its core, "Love Is Selfish" is that tender, gentle acoustic ballad we never knew we wanted from Jack White. It's a soft, cinematic breaking point: Graceful and comforting, intimate and brooding.
It's also the start of what promises to be a rather exciting year for White, who will be releasing two albums over the coming months: FEAR OF THE DAWN is set to release on April 8th, followed by ENTERING HEAVEN ALIVE on July 22 (both via White's own Third Man Records). Interestingly enough, "Love Is Selfish" is taken off the latter album.
Needless to say, with songwriting this good, White has us hooked and hungry for more.
Love is such a selfish thing
It's always crying, "Me, me, me"
And it's always trying to mess up all my plans
And I work real hard to make you understand
And I try my best to help you understand
"No, I don't want to say it, 'cause you won't want to say it back." Fifteen words into NewDad's new single, and we know exactly what this song is about. The story's always a little different, but when it comes to unrequited love, you doesn't always need to detail down to the last (tear)drop: It's the emotion that matters most, and wave after wave of feverish emotions flood the airwaves with stunning strength in "Say It."
The second single off NewDad's sophomore EP Banshee (out February 9th) conveys, with visceral energy, the angst and agony of unrequited love. We've all been there at some point in our lives; we've all known the sting of liking (or loving) someone who doesn't share those feelings, and knowing in our heart of hearts that they're not invested as much as us.  Diving deeper into the song, vocalist Julie Dawson explains how it's "about when someone is with you, but not really."
You only want to make things right at night
But it's not the same
I'm tired, I had a long day but now you want me
You only want to talk when you're alone or when no one else is home
Today you didn't even look at me in the hallway
I know you saw me
So I don't want to say it
'Cause you won't want to say it back
No I don't want to say it
'Cause you won't want to say it back
"It's supposed to capture that frustration you feel when you're giving someone your all and they're giving you nothing in return," she says. "The fast pace of the song makes it feel like I'm venting, which works considering the feelings of irritation and bitterness I'm talking about when you don't want to like someone, but you can't help it."
We've wallowed in self-pity, we've dwelled in pools of sorrow, and we've screamed to high heaven all in an effort to reconcile the emotional cacophony within. "Say It" is the manifestation of that third and final avenue of expression, albeit with far more tact, grace, and fine-tuned finesse than this writer has ever had: A fast-paced indie rock upheaval, the song finds Dawson cinematically shaking off her steam alongside bandmates Áindle O'Beirn, Sean O'Dowd, and Fiachra Parslow. Radiant vocals glow with passion as gentle guitars, churning drums, and an unrelenting bass guitar line keep things running forward. It's like being in a relationship you shouldn't be in, or on a runaway train with no inherent destination. "Say It" is captivating, and an enchanting tease off what promises to be a must-have EP for all lovers of dreamy indie rock.
I'll be honest: Absolutely NO part of me recognized this Christmas classic the first second, third, or twentieth time I listened to "#Toyland." Released back in December, this intense cataclysm of jazz, rock, and psychedelia puts the might of Public Domain on full display. A music/art crossover collaboration between Grammy-nominated pianist and producer Ray Angry and multidisciplinary artist and writer Katherine McMahon, Public Domain channel passion, trauma, pain, and so much more through absolutely stunning artistry. Creating new versions of older songs outside of copyright protection, the project debuted last November with "#ALCOHOLICBLUES" (ft. Melissa McMillan and Marcus Machado), a soulful and cinematic wash of warm harmonies and epic guitar soloing that couldn't help but remind one of early Joe Satriani records.
"#TOYLAND" is a different beast, and one that most certainly deserves its all-caps title. Smoldering and sweeping, the song features a who's who cast, with Ray Angry performing alongside Black Thought, Questlove, Marcus King, Pino Palladino, Liv Warfield, and the Dap-Kings on horns. All of these artists come together on a dynamic, dramatic performance that feels a bit ominous, a bit dark, and altogether immersive.
"'#Toyland' is a visually and sonically driven experience that explores a dream world while allowing me to bring a dream to life of collaboration with amazing creatives," Ray Angry tells Atwood Magazine. "Being in the studio with Black Thought and Liv Warfield was immediately magical. The music video directed by Tatyana Krys was the perfect look into my mind and heart while forming the vision of #Toyland with Katerine McMahon for our project Public Domain."
Originally from a 1903 Christmas-themed operetta, "Toyland" is likely best recognized via a 1946 recording by musical legend Doris Day. "The song is originally a saccharine tune about a wistfulness for childhood and how once you cross it's borders, you can never return again," Angry and McMahon explain. "It's a nostalgic exploration of loss of innocence. With that theme in mind, our updated song is about an acid trip and psychedelic/spiritual experiences in general, tying it to 'Toyland' in that once you cross the border of self exploration and rebirth in that way, you don't necessarily return the same person. We have Perverted the original meaning and created a new narrative that explores the continued and perpetual losses of innocence that occur throughout adulthood that are sad, beautiful, and complex."
You can lose yourself in the soaring guitar and keyboard solos, the radiantly rich vocals (and harmonies), the soulful brass hits, and the Black Thought's searing rap. "#TOYLAND" is in-your-face, and it won't let you go until the very last note fades.
Foxes' Luisa Allen made a massive return with last year's Friends in the Corner EP (she described its songs to me as "emotional car crashes"), and this year promises to be bigger, bolder, and all the more memorable thanks to her fast approaching third album, The Kick (out February 11 2022 via [PIAS] Recordings). A flurry of dazzling singles released at the tail end of 2021, each song more impressive than the last, has already set the scene for a radiant overhaul of passionate pop wonder. "Sister Ray," "Dance Magic," "Sky Love," and "Absolute" are all magical tracks in their own right, but I was instantly moved when I heard "Body Suit." Smoldering, smooth saxophone flourishes and a buoyant, moody slow groove immerse us in Foxes' dreamworld.
But as is often the case with Foxes' music, it's Allen's golden vocals and inspired lyricism that hit home hardest, tugging at our heartstrings while taking our breath away. Vulnerability, love, and a gutting nostalgia permeate this future wedding slow-dance song:
Watching you watching me
We've come undone
I'm falling through a dream
Nothing is what it seems
Take me home, make me whole
I know you don't have control
It's like you're taking me dancing
Making me move
You get under my body suit
Yes, you do
It's like you're taking me dancing
Making me move
You get under my body suit
Yes, you do
"'Body Suit' is about letting your guard come down completely, showing your true self, and letting go of all pretense and ego," Allen tells Atwood Magazine. "Falling into someone and letting them see you entirely without the fear of being judged. 'Body suit' is a way of describing someone seeing the real you and them accepting you as you are." It's that magical fuzzy feeling when someone sees the real you; when the person you love gets under your skin, and you in turn get under theirs. It's acceptance and understanding: The most intimate of connections, and (I might argue) the most beautiful).
Gently jazzy and tenderly cinematic, "Body Suit" is a classic in the making, and easily one of the most special songs I've heard in a long, long time. Could The Kick elevate Foxes to Ed Sheeran and Adele singer/songwriter status? My heavy heart says yes, and I hope I'm right: Music this moving deserves to be heard (and felt) by everyone.
Twisting, turning
Through my head
Lay it down
Lonely, left unsaid
Just a you and I moment
It's like you're taking me dancing
Making me move
You get under my body suit
Yes, you do
It's like you're taking me dancing
Making me move
You get under my body suit
Yes, you do
"I Don't Know Why"
Sunflower Thieves
I previously fell for Leeds' Sunflower Thieves late last year, with their heartfelt "Sirens" swelling with loving warmth and rich, spellbinding harmony. Today I've fallen for them all over again, thanks to their beautifully fragile seventh single, "I Don't Know Why." Released in mid-January, this poignant immersion finds the dream-folk duo of multi-instrumentalists Amy Illingworth and Lily Sturt-Bolshaw dwelling in a space of deep introspection.
Counted all the roses in your garden on my walk last night
After 32 I wasn't sure if I'd gone wrong or I was right
Eight more minutes passed and then
I chose to leave the numbers up to you
And if you find this in the morning
Write the answer on the back and pass it through
I don't know why…
"The track is about how complicated close relationships can be," the band explain. "How the differences in the way we live our lives and follow what we think can affect our understanding of each other, and equally of ourselves."
There's a heavy weight lingering at the edge of this song – an ethereal ache hanging like an ominous storm cloud just out of view, but still palpable to all of us listening. It doesn't hurt, though; the pain is over. The healing has begun. Sunflower Thieves bring this subtle, transformative tumult to life in their gorgeous and glistening new tune, complete with finger snaps, lilting acoustic guitars, and a gentle, comforting trumpet solo that soothes the soul.
Taking off my clothes and raising
Both eyes to the sky so I see God
But I didn't feel a thing beyond
The shape of every pebble I was stood on
I don't know why…
Sat inside and listened to the
Top songs you must hear before you die
I got lost after the first line of the
Second track with nothing on my mind
Plan your life so you can leave the island
With a ticket to a place you'll like
Wait for every other friend and foe to sit beside you
Laugh and say that you were right
— — — —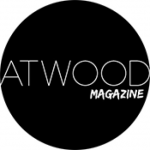 Editor's Picks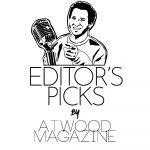 ---