On her new EP, 'La Fuerza,' Christina Aguilera concludes her decades-long absence from Spanish-language singing in scintillating style. 
Stream: 'La Fuerza' – Christina Aguilera
---
An awfully long time has passed since Christina Aguilera last made a Spanish-language, Latin-music album. When Mi Reflejo came out in 2000, Xtina was fresh off her Disney and "Genie in a Bottle"-aided teenage prominence and gearing up for the far raunchier image that was to be displayed in full on 2002's Stripped. Looking back today, Mi Reflejo can be thought of as something of a bridge between those two distinct career phases. Plus, it's given a dash of curiosity value through the inclusion of a duet with a young Luis Fonsi, who was not too well-known at the the time but would eventually experience astounding success by way of "Despacito." 
Who can say why Aguilera has been reticent to honor her Latin roots in the studio in the many years since then. It could be, perhaps, that her "Latin roots" are mainly courtesy of her Ecuadorian-born father, who divorced her mother and who has been estranged from and abusive towards his celebrity daughter over the years. Another possible explanation is that the singer is not completely in fluent in Spanish; she's only ever lived in the United States and is evidently far more comfortable performing in her native English.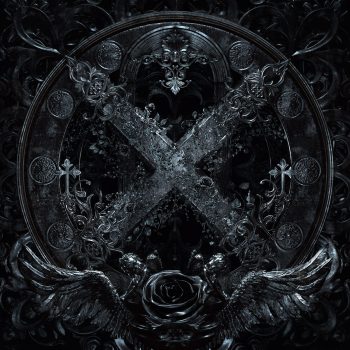 Whatever reason Aguilera may have had from shying away from Latin music throughout much of her career, it's certainly thrilling to witness her snap the decades-long dry spell and finally reestablish this side of her artistic identity. La Fuerza is 19 minutes of excellent, fully-realized music; few have ever doubted Aguilera's outstanding vocal capabilities, and that figure won't increase with this record, on which the pop star seriously dazzles every time she steps up to the microphone.
On top of having as powerful pipes as ever, she also never sounds like a Gringa trying too hard to be Latina. Right from the first song, "Ya Llegué," as she sings "Yo soy perfecta para ti, ya lo sé, ya lo sé" and describes how she feels "como un genie atrapado" (such a sly fox!), Aguilera fits the mantle of the Spanish-language songstress with total ease. That status is really put to the test on the next track, "Pa' Mis Muchachas," on which Aguilera shares the stage with three native Spanish speakers: Nathy Peluso and Nicki Nicole of Argentina, as well as Becky G of Mexican-American heritage. Xtina fits in perfectly well alongside all of them. It's extraordinary— and it results in one of the most energetic numbers she's produced in recent memory.
---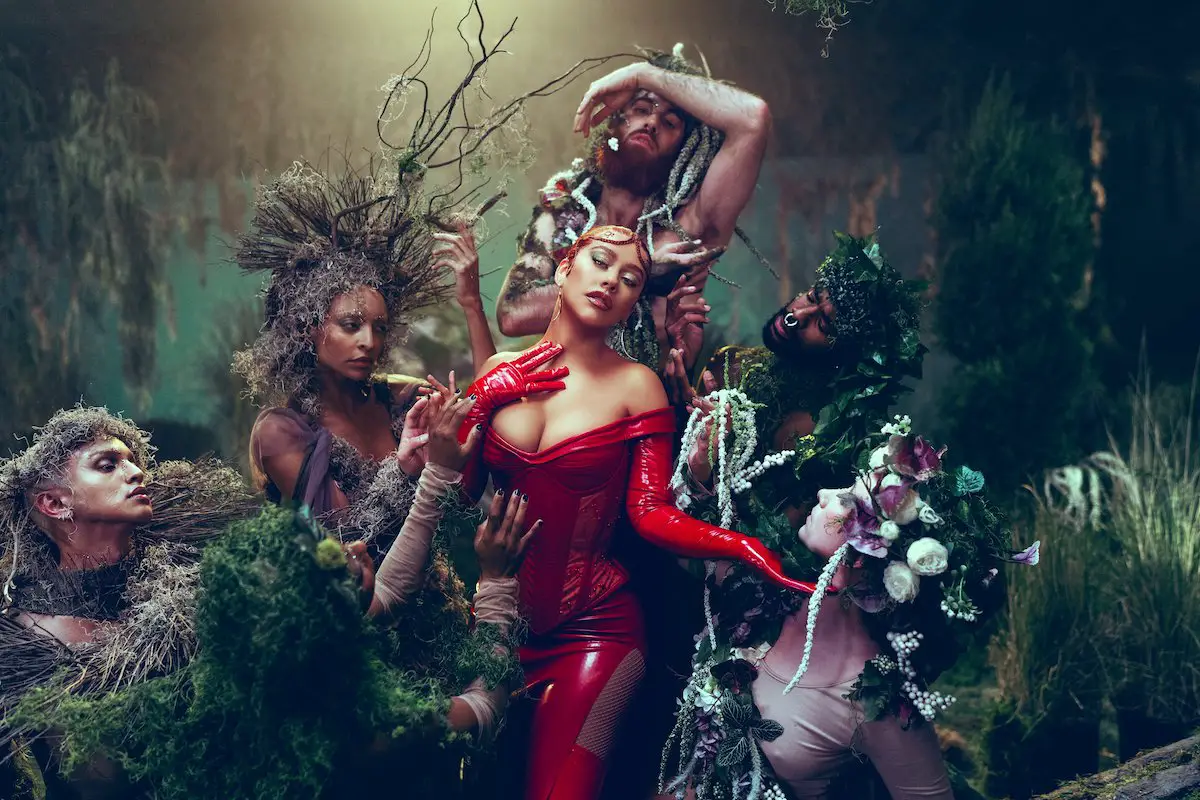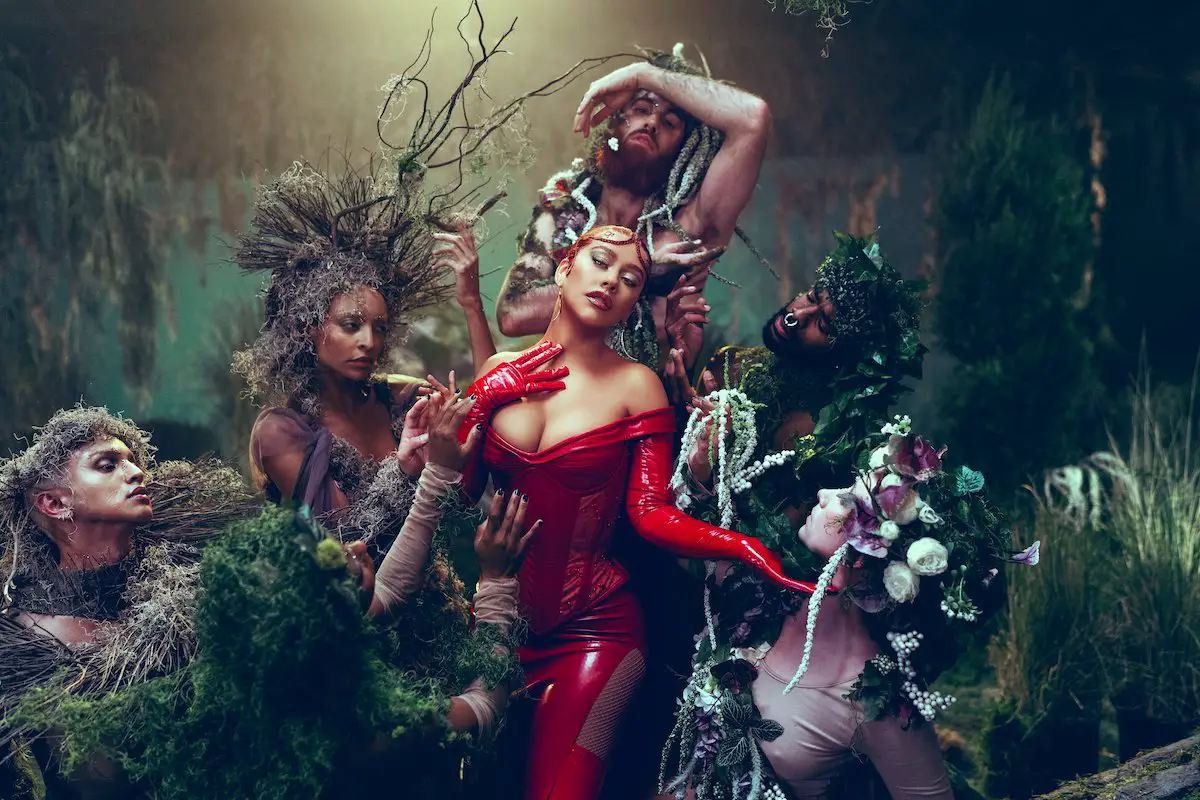 In addition to sounding authentically Spanish as a singer, Aguilera succeeds in channeling some pure Latin production into La Fuerza. The high-tempo guaracha beat helps to make an energetic delight out of the aforementioned "Pa' Mis Muchachas," while "Santo" infuses urbano, reggaeton and cumbia to similarly fiesta-ready effects on "Santo" (which is further spiced up with a cameo by Puerto Rican star Ozuna). Even the more laid-back numbers here find a way to sound genuinely Hispanic in their own right. "La Reina," for instance, is mainly structured around some basic acoustic guitar-playing, but a lively Mariachi chorus joins Aguilera in lamenting how "lloré, y lloré, y lloré el día que tú te fuiste."
Aguilera may be known more for her big voice than her big ideas, but there's plenty of meaningful subject matter touched upon here. "Como Yo" emphasizes her self-reliance and autonomy in a catchy form ("No necesito a nadie… hago lo mío"), and "La Reina" addresses how such qualities can come especially in handy in a post-breakup phase ("Ningún hombre volverá a ponerme triste," she vows). There are also plenty of motivational "girl power" cries all across here, reminiscent of those in her early-2000s hits such as "Fighter" and "Can't Hold Us Down." Only they're en español this time, of course: "¿Donde estan mis reinas?" and "No soy solo una cara bonita… ¡tengo fuerza, fuego y dinamita!" are the sort of feminisista calls you'll get accustomed to hearing all across La Fuerza.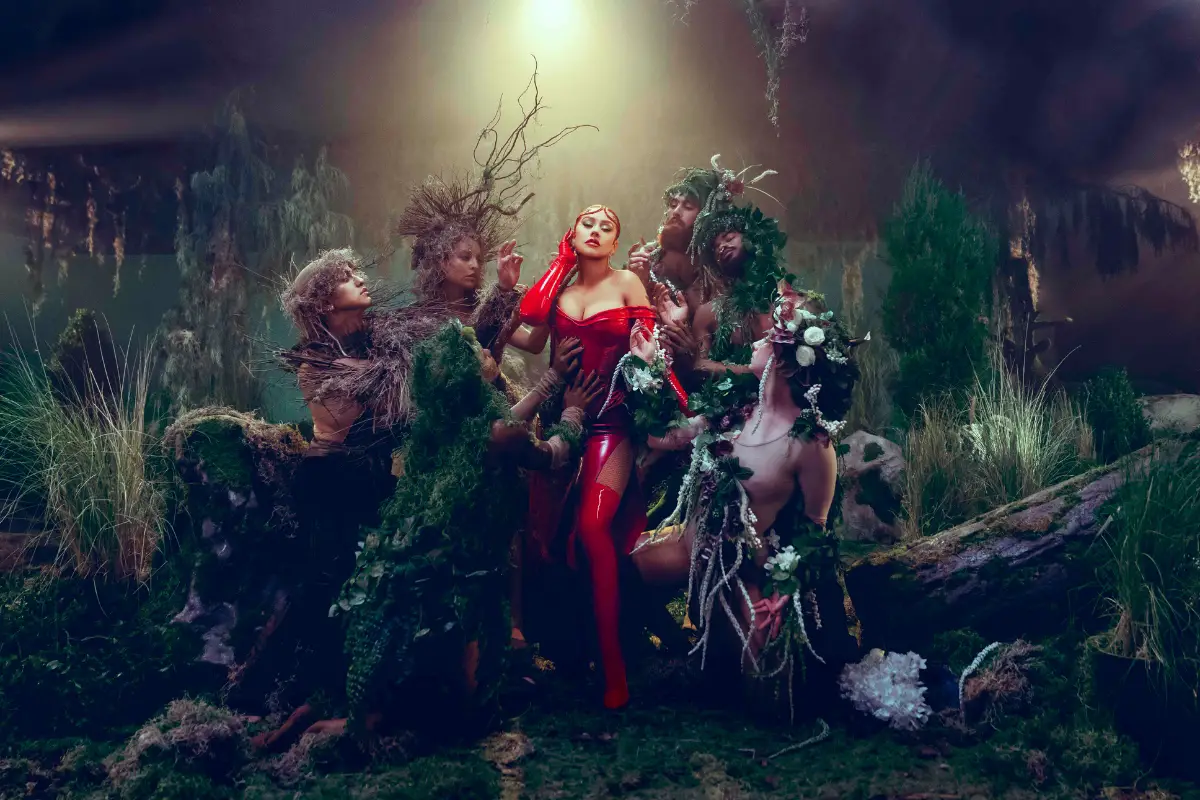 Christina Aguilera has taken a back seat in the cultural landscape in recent years, having not achieved a Top 40 hit in many a moon. La Fuerza has the potential to bring her back to its forefront, though, as she can be heard embracing an exciting new artistic identity and conjuring some of the most upbeat music to date. Seeing the veteran performer shake things up so drastically in this late phase of her career is massively impressive.
— —
— — — —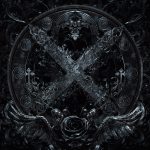 ? © Zoe Rain
:: Stream Christina Aguilera ::
---