Atwood Magazine is excited to share our Editor's Picks column, written and curated by Editor-in-Chief Mitch Mosk. Every week, Mitch will share a collection of songs, albums, and artists who have caught his ears, eyes, and heart. There is so much incredible music out there just waiting to be heard, and all it takes from us is an open mind and a willingness to listen. Through our Editor's Picks, we hope to shine a light on our own music discoveries and showcase a diverse array of new and recent releases.
This week's Editor's Picks features TOLEDO, Yeah Yeah Yeahs, Why Bonnie, Phoenix, Marta Knight, & Matteo!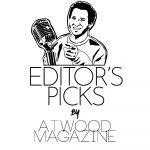 ---
My sincerest apologies to every other artist I've said this about previously, but this week TOLEDO became my definitive favorite band of 2022. The Brooklyn-based duo of Dan Álvarez de Toledo and Jordan Dunn-Pilz first found their way into my world with last year's sophomore EP Jockeys of Love, which I called "nothing short of a wondrous delicate daydream" at the time; it's a beautiful six-track collection, and one I still cherish to this day.
Warm and whimsical, TOLEDO found their sweet spot in the haze between indie folk and stripped indie rock. Every song of theirs is a reminder of music's transformative quality – how a tune can whisk us away into a world of dreams and fantasy, where our hopes are realized, our pains are processed, and our fears fester and fizzle. Their music is uncannily intimate, and that is exactly what makes "L-Train" so undeniably special.
Released June 7th, TOLEDO's first release of 2022 arrives with the announcement of their signing to Grand Jury Music (Samia, Twin Peaks, Hovvdy, Hippo Campus). It's the first taste of their forthcoming debut album, and one that invariably dwells in life's deep end: Steeped in reflection, sweet harmonies, and immersive melodies, TOLEDO invite us to get lost in an aching, vulnerable reverie as they transport us to their Brooklyn, reckon with some toxic habits, and try to claw their way back to a balanced equilibrium.
woke up to my host passed out
it was late and i was angry at myself
called her on my phone after i left
it was dark and i was mad
and she could tell
i never miss my train but i was drunk
passed the sign that warned "construction on the L"
lucky I got back to my place around 5
and i cried
it's a warning sign
spinning neon on the gray line
there's the feeling unstable again
a pattern that i fall in
"'L-Train' was written at a low point for the both of us," TOLEDO share. "We had just moved to Bushwick and started playing shows every week. We were drinking and partying and losing sight of ourselves."
This is the band's own form of "Life in the Fast Lane": Sonically soothing, "L-Train" is the eye of an emotional storm filled with excess and indulgence, external chaos and inner light. Being on all the time, you risk losing yourself; you risk losing your sense of purpose. "I'm cozy in paper places," the band sing on their final verse. "People wonder if i'm fine, well I'm finding that question hard to answer, coming up empty inside, but i give a little more each time." We need periods of solitude and introspection to relax, to grow, and to reconnect with ourselves.
The beauty of "L-Train" is that, while its story may reflect the reckoning and wrestling, the song itself is an oasis of peace and tranquility: A cool, calming vessel ready to soundtrack our very own moments of meditation and repose.
falling through an open door
stumbled grabbing at old habits on the shelf
cutting every corner
I've been giving less than half of myself
each morning i wake up, the headache
the shape of release still far from my doorbell
and I don't wanna do this anymore
i wanna know me better
it's a warning sign
spinning neon on the gray line
there's the feeling unstable again
a pattern that i'm falling in
"Spitting Off the Edge of the World"
Yeah Yeah Yeahs, Perfume Genius
Words can't begin to describe how excited I was to hear that New York indie rock legends Yeah Yeah Yeahs had a new album coming out. In point of fact, I'm still grappling with the smorgasbord of emotions I feel from their first song in nine years: Released June 1st, "Spitting Off the Edge of the World" (featuring Perfume Genius) is utterly and unapologetically raw. The fiery lead single off Yeah Yeah Yeahs' forthcoming fifth LP Cool It Down (out September 30 via Secretly Canadian) is a swift reassurance that Karen O, Nick Zinner, and Brian Chase are still in their prime, and feel more empowered than ever to stick it to the man.
"To all who have waited, our dear fans, thank you, our fever to tell has returned, and writing these songs came with its fair share of chills, tears, and euphoria when the pain lifts and truth is revealed," Karen O shared earlier this month. "Don't have to tell you how much we've been going through in the last nine years since our last record, because you've been going through it too, and we love you and we see you, and we hope you feel the feels from the music we've made. No shying away from the feels, or backing down from what's been gripping all of us these days. So yes we've taken our time, happy to report when it's ready it really does just flow out."
"The record is called Cool It Down, which is snagged from a lesser known Velvet Underground song. I told Alex Prager (whose photo graces our record cover) that her image speaks to sweeping themes in the music and sums up how I, Karen, feel existentially in these times! But there's always more to the story. This is how our new story begins, we present to you with heads bowed and fists in the air 'Spitting Off the Edge of the World' featuring Perfume Genius."
Cowards, here's the sun
So bow your heads
In the absence of bombs
Draw your breath
Dark, dark places shall be none
She's melting houses of gold
And the kids cry out
"Spitting Off the Edge of the World" is an impassioned anthem of protest and perseverance. Feverish and heavy, it's a hard-hitting upheaval sifting through the wreckage that has been the 2010s and 2020s: Yeah Yeah Yeahs internalize the pain and the suffering of present and future generations in their song, pouring themselves (and their accompanying emotions) out in a landslide of fervor and fury.
We're spitting off the edge of the world
Out in the night
Never had no chance
Nowhere to hide
Spitting off the edge of the world
Out comes the sun
Never had no chance
Nowhere to run
This is an eruption for the ages; an epic outpouring, fist in the air, just as Karen O describes. Against all odds and despite the overwhelming darkness, we soldier on and we rise triumphant. "Spitting off the edge of the world, winds from the sky, never had no chance, will watch us rise." Yeah Yeah Yeahs' tenacious first song of the decade channels the strength and fortitude of the human spirit to resist, endure, persist, and prevail. It's an inspiring anthem of staying power, raising a middle finger to the corruption, willful ignorance, and evil in our midst.
Mama, what have you done?
I trace your steps
In the darkness of one
Am I what's left?
Silver lines whisper to me
Wounded arms must carry the load
And the kids cry out
We're spitting off the edge of the world
Out in the night, never had no chance
Nowhere to hide
We're spitting off the edge of the world
Nowhere to run, never had no chance
Out comes the sun
Spitting off the edge of the world
Winds from the sky
Never had no chance
Will watch us rise
"90 in November"
Why Bonnie
The lead single (and title track) off Why Bonnie's forthcoming debut album, "90 in November" is a tender, achingly intimate, and sweetly sun-kissed indie rock revelry. Lilting electric guitars churn out warm, wondrous melodies as the New York by-way-of Texas band dwell in the depths of nostalgia and yearning. "90 in November" is a dreamy masterpiece, replete with colorfully vivid imagery and dusty vocals that evoke the heartache of age and the innocent splendor of our youth.
Smoking like a sinner, buzzing like a bee
90 in November keeping up the speed
Pick up trucks are working to pick up the pace
Lonely times are louder in the Lone Star State
Technicolored sun, like when I was a kid
90 in November heating up the grid
Fast times of getting way too high
Cardboard cut out cowboy waving my goodbye
"I wanted to capture the bittersweet feeling of saying goodbye to the landscape that shaped you while still dealing with the anxieties of what lies ahead," lead singer and songwriter Blair Howerton explains. "Nostalgia always hits with a flash of disjointed memories – like speeding down the highway or sweating in the Texas heat."
Waving my goodbye
Still it seems
Like it doesn't mean a thing
Still it seems
Like it doesn't mean a thing
"90 in November" blends memories of Houston and Texas with candid stills of Howerton's inner self; restlessness, homesickness, waywardness, and more fill the air as Why Bonnie weave a captivating, compelling indie rock daydream. Between the sheer depth of their lyrics and the vibrance of their music, the band (comprised of Howerton, keyboardist Kendall Powell, guitarist Sam Houdek, bassist Chance Williams, and drummer Josh Malett) ensure we'll be coming back for more. Whether or not you've been to the Lone Star State, you'll surely come away from this song with a renewed appreciation for the beauty and grandeur of the great state of Texas.
I've been trailing off… lack of punctuation
Yelling like a dove and sleeping like a question
Picking up a pen that's running out of ink
Crossing my eyes and dotting all my T's
Still it seems like it doesn't mean a thing
Still it seems like it doesn't mean a thing
Pressing my luck with a $2 fill up
Might not get far but I'm fast
Making out with black lungs And a heart of gold
Going once, going twice, now I'm sold
Going once going twice, now I'm sold
Released June 1, "Alpha Zulu" feels like a rebirth for Phoenix – no pun intended. The French indie pop/art rock band's first song in two years' time carries with it a cool strut and a radiant pulse. Cryptic lyrics evoke curious imagery as drums bustle and guitars pop. It's an invigorating fervor filled with dynamic warmth and a strong, searing alt-rock drive:
Take a moment to decide to compromise
You let me know some other time, some other day
You're now closer to the start than to the limit
Take a bow, vow to the sky, if you want to wait, great!
Woo ha, singing Hallelujah
Pray to your God ,cover your lies
God or Guru, hey Hey Hey
Hints of psychedelia make for a particularly absorptive aural experience, yet it's ultimately the track's propulsive beat that gets stuck on repeat. This song is made to move us, it does so with considerable force. Welcome back, Phoenix; once again, we'll be dancing to your grooves and rhythms all summer long.
Tell me why, don't tell me when, don't tell me how
I must have died at 51 in 1953
Just accounting to the stars, the only reason I'm allowed
There's a purple cloud in the consommé, ouais
"Half a Room"
Marta Knight
Beautifully bittersweet and stirringly poignant, "Half a Room" aches with the tender, nuanced melancholy of a brooding and already broken heart. Taken from Marta Knight's recently-released debut album Strange Times Forever (June 3, 2022 via La Castanya), it's one of many standout tracks that find the Barcelona-based singer/songwriter steeped in vulnerable sadness. She shines bright in a hazy soundscape full of moody guitars and hypnotic rhythms, pouring her soul out in song:
sinners all across the room
forgiveness, that's someone i once knew
it's always people like you, you know
that make me wonder, will i ever grow?
it's always people like you, you know
that make me wonder, will i ever know how to love?
how to give it all…
"'Half A Room' talks about the frustration of being in a room with somebody and having two totally different mindsets," Knight explains. "Not understanding your own feelings and thinking there is something wrong with you just because you don't feel the way you thought you would."
Knight evokes the kind of stark loneliness we feel when a once-cherished intimate connection – be it physical, emotional, or otherwise – has more wears and tears in it than we'd like to admit. It's an acknowledgement of disconnect in the midst of unraveling.
"Sweet Shadows"
Matteo & Bro ft. Isadora
"Let's take a little time, so I can draw the line," Isadora sings in a heated moment of connection. "Every little scar, remember every night, every tear and smile." It's a captivating climax of emotion and passion, and a powerful reminder that there's nothing more important than being present and attentive in our fleeting, daily lives. Taken off Chinese Man frontman Matteo's recently-released album Matteo & Bro, "Sweet Shadows" is a smoldering, soulful acoustic dreamy. Featuring Belgium-based artist Isadora, the song blooms with an expressive finger-picked guitar pattern, a jazzy, dynamic rhythm section, and speckled horns that add nuance and an extra layer of warmth to the overall endeavor.
I can't say
I'm surprised about the way that it all turned out
Yeah the last few month felt like a new year's count down
Between happiness bitterness relieve breath stress less
Let's take a little time, so I can draw the line
Every little scar, remember every night
"'Sweet Shadows' is a track both soft and suave, just like Isadora's voice," Matteo shares. "Tinged with R&B and soul, the enveloping melody and rhythm evoke movement, the transitions of life. I wanted a track that speaks of love and memories, of what resonates after spending time with someone, within the body, the emotions, the mind; of the soft imprint we choose to keep from a past relationship."
Just as Isadora sings, "I love the way it makes me feel, going back in these sweet memories," there's something invariably soothing and cathartic about "Sweet Shadows." Matteo asks for nothing but our attention, and in return he gives listeners a means of rest and relaxation far away from the chaotic demands of daily life. This is respite; a space to breathe and to feel free.
We were in a colored 4D movie where we could be
The main characters of our lives our own story
but it all had to end, now the camera's down
down down down
What is the meaning of this life without memories
Like and old black and white movie scene
It's a part of me, 'bout the way I breath
hear the harmony bout the way I see
Let's take a little time so we can draw the line
Every little scar, remember every night
Every tear and smile
— — — —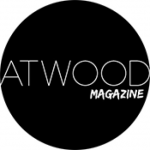 Editor's Picks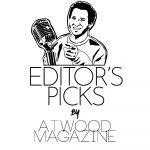 ---