Doja Cat may have faced some career challenges lately, but she certainly has stayed clear of creative limbo the whole while, as the immediately impactful 'Scarlet' demonstrates.
Stream: "Demons" – Doja Cat
---
In a sense, it's remarkable that this album even exists at all.
Doja Cat was seemingly on the verge of going the Greta Garbo route not too long ago.
"I'm out. Y'all take care," she tweeted just last year. "Everything is dead to me, music is dead, and I'm a fool for ever thinking I was made for this… This ain't for me." Understandably, the pressure had built up for young Doja after an intense and impressive burst of success lately, perhaps to uncontrollable levels. In the end, rather than let those inner demons get the best of her, she has managed to channel them into her music. And thus was born Scarlet (released September 22, 2023 via Kemosabe Records / RCA Records).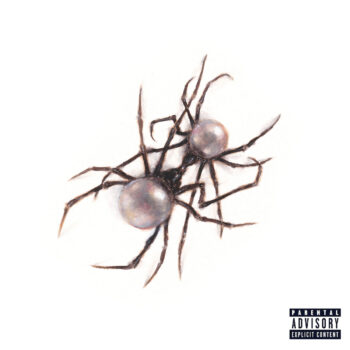 This new batch of tunes may not quite rise to the level of ubiquity of her previous albums– which is a pretty high bar, to be fair, given how unavoidable "Say So," "Kiss Me More," and other hits of hers wound up becoming a few years back. But it'll still ensure fans that Ms. Amala Dlamini remains a standout talent in the music biz and can combine her multiple capabilities into the same release with impressive ease.
Doja Cat the singer and Doja Cat the rapper spend an hour taking turns at center stage. Opening track and lead single "Paint the Town Red" epitomizes this approach quite well; it's nicely divided between sung segments that demonstrate her determination to keep cruising through the hardships of fame – "She put her foot to the pedal, it'll take a whole lot for me to settle" – and rapped-out portions that emphasize this same resolve equally well. "I'd rather be famous," all things considered. "I got drive, I don't need a car. I'm a demon lord."
---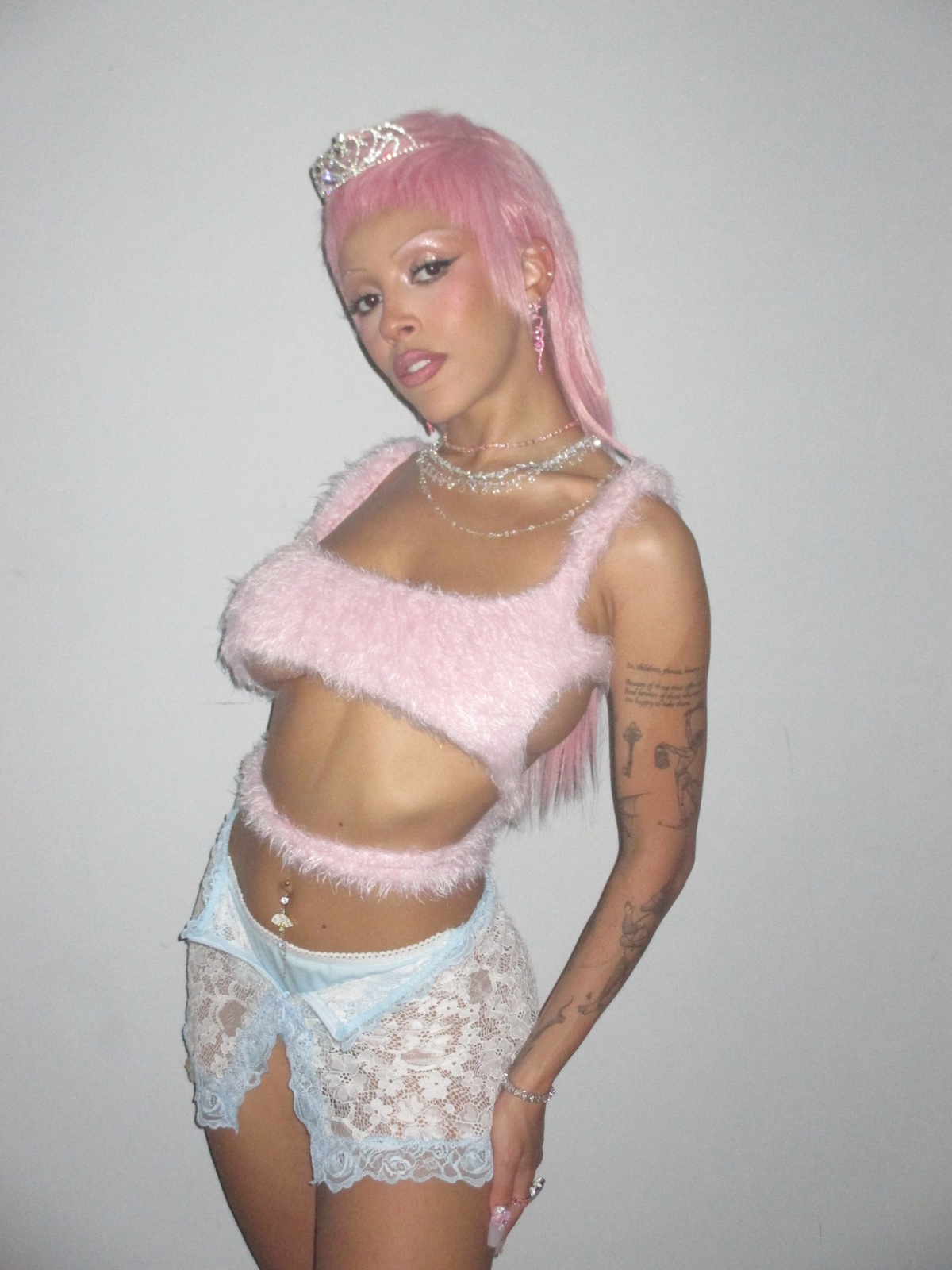 Doja Cat has revealed how keen she was to firmly assert herself as a female rapper with skills, attitude, and a masculine edge.
That status comes across clearly on tracks like "F the Girls (FTG)" and "Demons." The former gives the ladies the same sort of scathing dismissal that the fellas became subject to on 2021's "Ain't Shit" – "They ain't with me, then they with me," Doja decries these female frauds, the type of which she increasingly has been subject to as her celebrity status has risen.
On the latter, she similarly details how she manages to keep on moving "now that my pockets full" and she's become a magnet for criticism. "Lots of people that were sleeping say I rap now," she acknowledges the naysayers… but hey, "I done took the spotlight and made 'em black out."
---
Long story short: Doja Cat handles any and all charges that she "wasn't rapping enough". All the while, her prowess as an R&B diva is given plenty of limelight in its own right. Perhaps the best case in point there is the ultra-melodic "Agora Hills," smartly selected as the album's second single. "I wanna show you off, I wanna brag about it, I wanna tie the knot," Doja croons ever so calmly.
This song chronicles how little Amala grew up scarred by agoraphobia – a type of anxiety where one fears leaving familiar or safe environments to them – and, largely thanks to her Hindu upbringing in Agoura Hills, CA, ultimately wound up turning that phobia into a philia.
Consistent with the theme of the rest of the album, this is one demon she has legitimately conquered.
Boy, you're the one, you're the only man
Me and you on my OnlyFans
Holy cow, you're the Holy Trin'
Hold me down when a hole need d*
Be my security, it's your therapy
With you, I ain't holding sh back
When I need my space, you give that
When he broke my heart, you fixed that
With a long walk on the beach
Love it when they honk-honk on the street (Beep)
When they see us zoom by in the Jeep (Yeah)
We a whole damn joint, we a energy
Baby, we could just ride on our enemies
They all wanna know how you get to me
Let 'em feel how they feel and be Philistines
'Cause this type of love's the epitome, said
---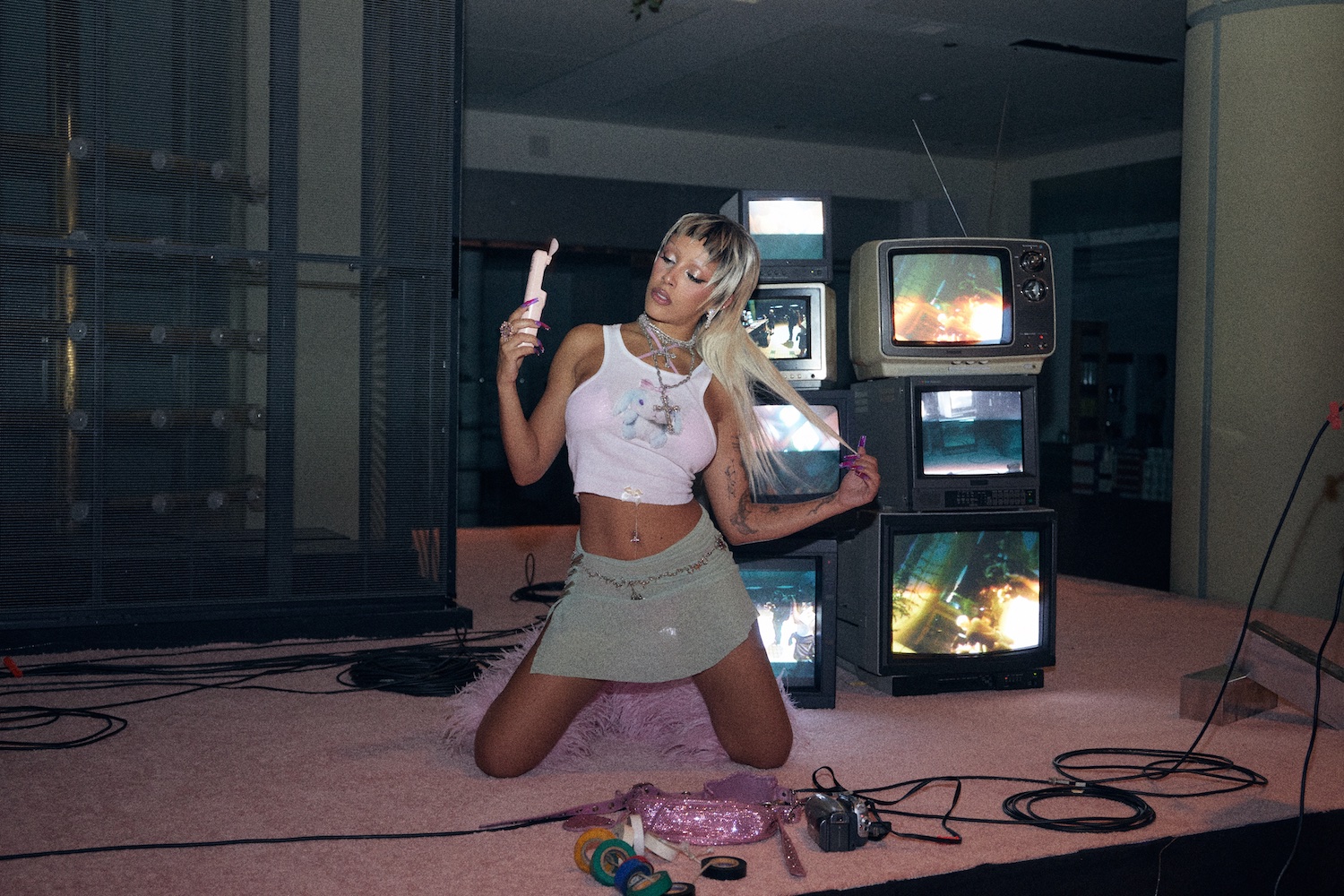 The singer-rapper-hardcore-soft-spoken revolving door of personas continues to spin around Scarlet.
"Balut," a fitting release in hip-hop's 50th birth year, channels the downtempo boom bap style of the genre's old-school era, while Doja resorts to possibly her gentlest lyricism yet: "Uh, wow, uh, yeah, it's like taking candy from a baby." Conversely, "Ouchies" finds the leading lady getting full-out confrontational for a fast-flying two minutes and two seconds "Round one, fight. Round two, ice. Round three, bye," she informs anyone thinking of dethroning her about how that all would go down.  And plenty of ground between those spectrums is covered throughout Scarlet.
Compared to Planet Her, its 2021 predecessor, Scarlet goes from having tons of guest artists to not a single one, and from plenty of pop-friendliness to just as much aggression and assertiveness. All of this is sure to make for a jarring experience to many listeners– no more so than seeing her with a shaved head and eyebrows lately, though, perhaps– but it will certainly command their attention, at least, and that's no small feat for any artist by Album #4. Many musicians have channeled their inner torments into their art, and the outcome hasn't always been so favorable. Yet Doja Cat seems well-poised to add to the success column in that regard.
— —
— — — —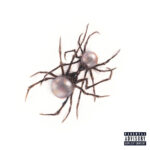 © Jacob Webster
:: Stream Doja Cat ::
---