Tapping into that raw strain of visceral, vulnerable emotion we've been feeling all year long, TOLEDO's sophomore EP 'Jockeys of Love' radiates hope as the Brooklyn duo guide us through six spellbinding indie folk songs.
for fans of Bon Iver, Lucero, Lord Huron
Stream: "Dog Has Its Day" – TOLEDO
---
Hushed and vibrant, stirringly intimate and utterly expansive, TOLEDO's sophomore EP is a refreshingly evocative, full-bodied release for 2021. Tpping into that raw strain of visceral, vulnerable emotion we've been feeling all year long, Jockeys of Love radiates hope as TOLEDO guide us through six spellbinding indie folk songs. Warm and whimsical, it's a soundtrack to winter, spring, and summer alike – an evergreen collection that lights a fire through reflection, sweet harmonies, and immersive melodies that invite us to get lost in the artist's space.
The result is nothing short of a wondrous delicate daydream.
I just called to say I can't
Stand losing out on you
Wrap my head around the plan
Count the things I lose
I don't wanna share
I don't wanna share you
Hold the bottle in my hand
A hole i fall into
Gun it down and feel like calling again
But you're on somebody new
I don't wanna care
I don't wanna care but I do
It's not a reaction to the fall of your hair
The pitch of your laugh in a photo in a frame by my bed
Not every night that we lay instead of making time
I don't get a say
The dog has its day in the end
Released February 12 via Telefono, Jockeys of Love is a pandemic record for the here, now, and always. The follow-up to TOLEDO's 2019 debut EP Hotstuff finds Brooklyn's Jordan Dunn-Pilz and Dan Alvarez crafting majestic, colorful worlds full of feeling and musical color as they delve into their own inner depths, cutting at the edges and embracing a heavy core. Balancing dark and light sonics while delving into topics of anxiety, depression, alcoholism, relationship strain, and more, Jockeys of Love subjects its listeners to an arresting emotional spectrum that, though it may sound daunting, soothes the ears and enchants the soul. TOLEDO have found their sweet spot in the haze between indie folk and stripped indie rock, and every song of theirs is a reminder of music's transformative quality – how a song can whisk us away into a world of dreams and fantasy, where our hopes are realized and our fears fizzle away.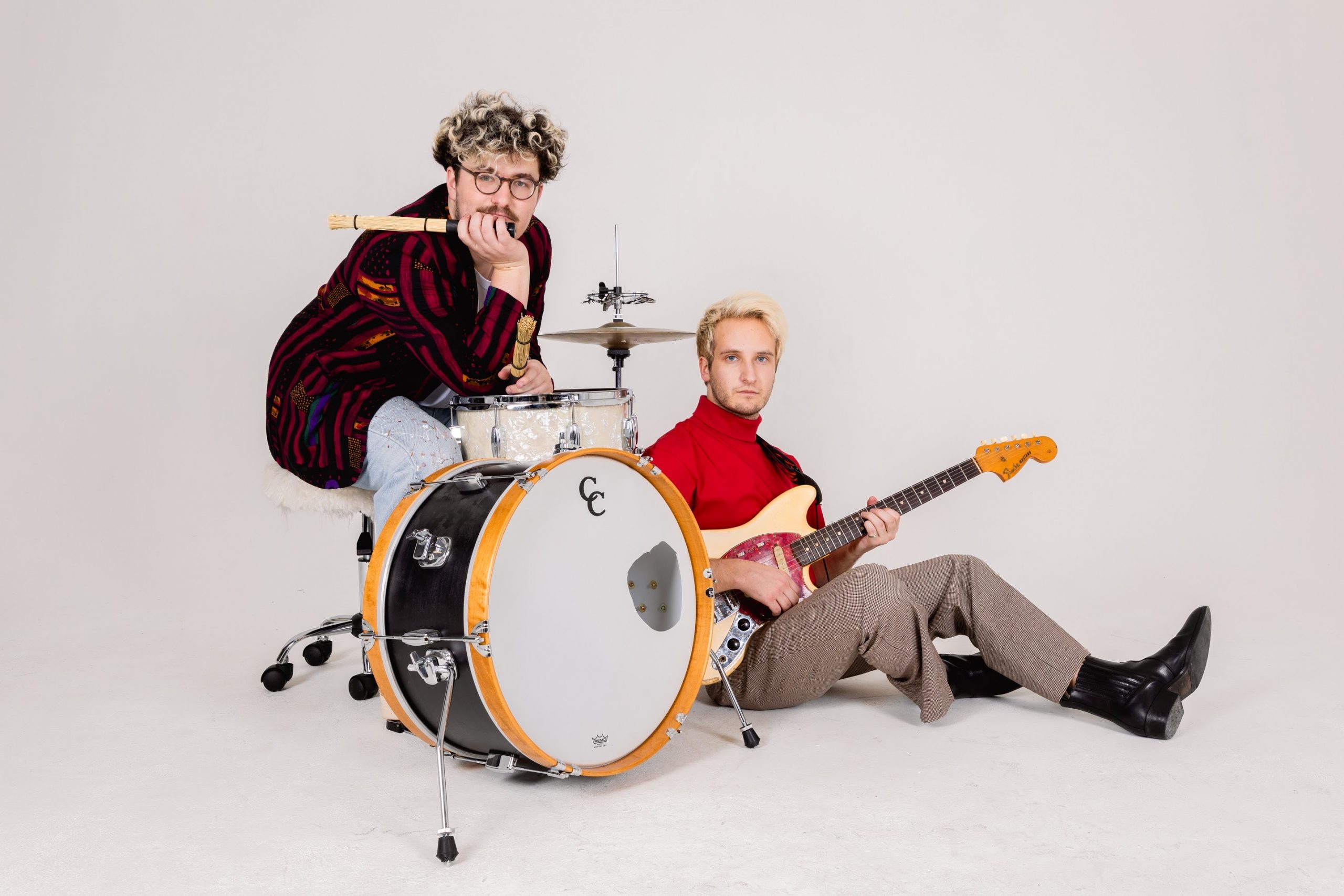 Except, Jockeys of Love isn't a record of sitting back and relaxing; it's an album of movement and change.
"It's not just presenting a problem, it's offering a solution as well," Jordan Dunn-Pilz explains. "It's pushing through adversity, and taking action instead of sitting back and letting things happen to you."
For TOLEDO, their new EP is an affirmation of their band – it's a doubling-down on this career path, delving deeper into the possibilities of their art and artistry. "When we recorded Hotstuff we had just moved to NYC. We were gigging every week, and every experience in the music world was a new and exciting one," Dunn-Pilz recalls. "That youthful excitability is palpable in those songs. I hope to god we are not already jaded, but we've definitely matured. We're committed more to getting the sounds we want, and we're willing to take the time to get things right."
In point of fact, Jockeys of Love is a labor of love.
"Prior to the pandemic halting everything last year, we were in the process of recording what was intended to be our debut album," the band tells Atwood Magazine. "We left NYC in March and returned to our hometown, so we could stay safe and with our families. At the time we had no idea how long that trip would be, and luckily we had the foresight to bring some music equipment home with us. Even still, we had no real intention of creating a full EP. Something about being back in Daniel's parents' attic sparked our creativity and we ended up writing 10/12 songs, most of them musing on the deteriorating state of the world and how that coincided with a deteriorating relationship."
"We were pretty visionless at the start. Our song 'FOMO' was the first song we recorded during the pandemic, and was the only one we tracked using a tape machine. That song set the template for how we would go about creating most of the Jockeys EP: We would work out a structure on guitar/drums, track the rhythm section, write lyrics over the basics of the track, and finalize production in the wee hours of the night."
The EP's title Jockeys of Love is a line taken from the track "Challenger." "That track encompasses a lot of the emotional processing that occurred in that 5-month span," TOLEDO share. "It was a strange time to be an "artist." People being killed by new diseases and old systems of racism and hate, and we're here writing sob songs about break ups. Writing 'Challenger' was cathartic because it helped us come back to the power of music and the necessity for art. The world we want to see has music, it has art, and if that's our place in the world we can commit even stronger to that. I think we came into the Jockeys EP as babysitters who play music on the side, and came out as committed musicians. To answer the question in a less roundabout way, we would be the titular Jockeys of Love."
With this in mind, their new EP is perhaps the most "TOLEDO" that the band have ever sounded – the most true to themselves creation they've made to date. "We definitely don't want to get tied down to a specific sound," Dunn-Pilz says. "And I'm sure every artist says that. But there are certain things intrinsic to TOLEDO that might never change. Jockeys is romantic in its title and its sound. For whatever reason, that sort of soft and romantic songwriting has always been a thing for us and will likely continue to be a thing for us. Even when we try to be Hard, there's always going to be a level of reserve and introspection, so Jockeys is a good introduction to that identity."
Jockeys of Love captivates – from the gentle glow of EP opener "It's Alive!" to the graceful, fun guitars driving "Dog Has Its Day," the sheer passion and heart of "Challenger," straight through to the hypnotic ebb and flow of closer "Needer," TOLEDO's EP beams with fragile, fervent feeling.
---
The band cite "It's Alive!" as a highlight: "I know we both really enjoyed the process of creating 'It's Alive!' That song just came out of us very fast. It started as a looped beat Daniel made in the wee hours, and Jordan added lyrics and melody the next morning. Later that day they added all extra layers and the song was done. Maybe nobody cares about this, but we were happy with our engineering on 'Dog Has Its Day'. That song is super minimal so the sounds had to be "good". It was a step in that direction for us."
Meanwhile, "Challenger" has (as they mentioned before) some of their most meaningful, special lyrics to date. – although Dunn-Pilz makes an effort to say that "most of our favorite lyrics are on songs we have not released yet!"
I hear they're repealing the jockeys of love
The radio healers
The nighttime savant
I had a bad feeling when i was a kid
That i would recede
And i'd never be missed
"It's a song about the importance of art – on a global scale and on a personal level," Dunn-Pilz adds.
---
The kind of heart-on-sleeve record that leaves its listeners with a peaceful, easy feeling, Jockeys of Love is a musical gift both for the year that was, and the year that's to come. TOLEDO doubled down on their art, and they came out of the pandemic with an absolutely stunning 22-minute reverie.
"It always makes us happy to hear people talking about the structure and melody after listening to our music," the band share. "We do all the production ourselves, but we don't tout our abilities as producers. We focus heavily on the simple aspects of the songwriting. If someone walks around humming the song, we did our job. Of course, if they felt something while listening, that would be nice, too."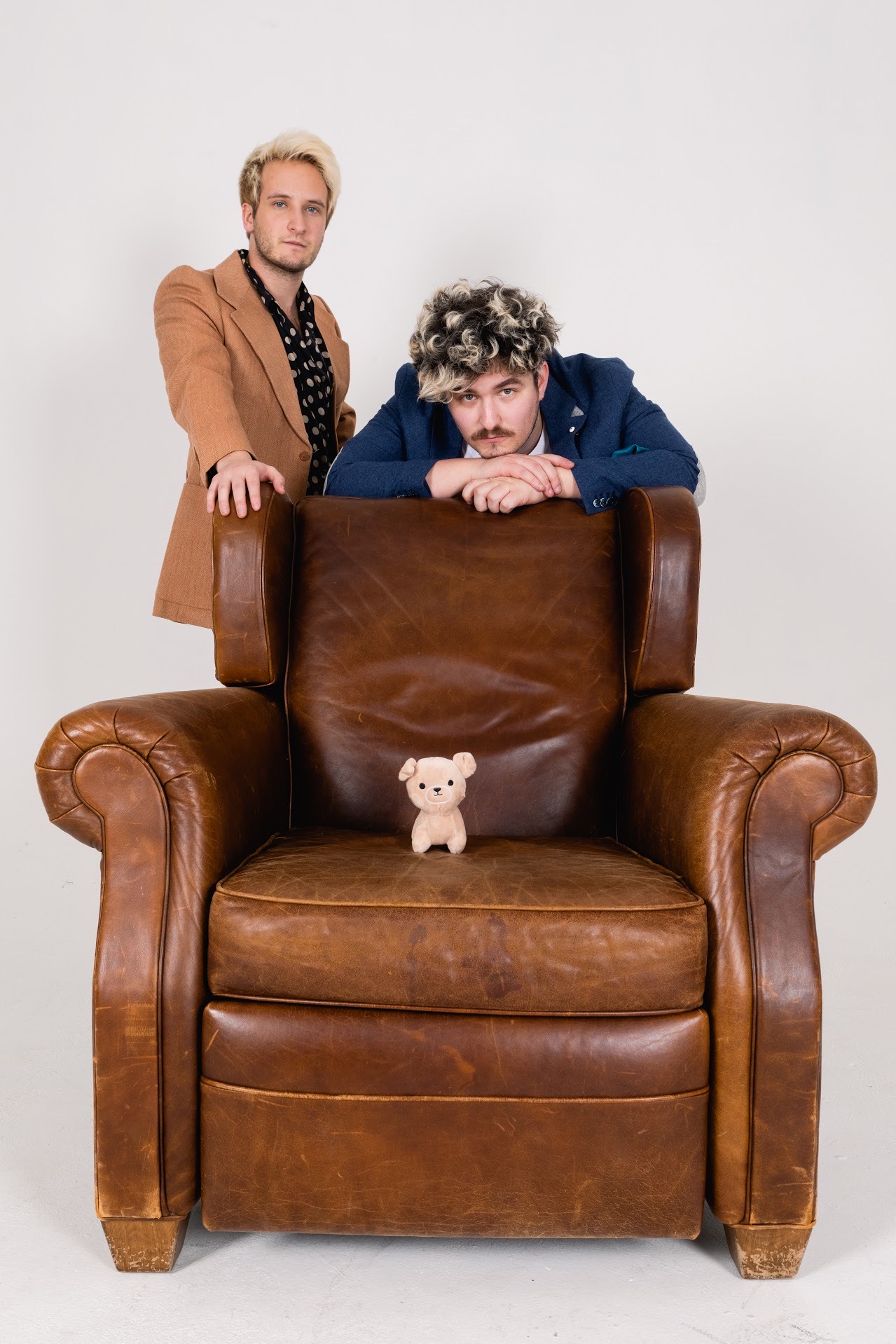 This is a truly gorgeous set of songs worth everyone's time. More recently, TOLEDO released the single "David" – a track about emotional baggage and healing, written for Dunn-Pilz's younger brother. Both this song and its b-side – an alternative version of "Sunday Funday" – showcase TOLEDO's continuing dive into the depths of the self; but we keep coming back to Jockeys of Love as a sublime, unparalleled listening experience.
Hear the full record via our below stream, and peek inside TOLEDO's Jockeys of Love EP with Atwood Magazine as the duo go track-by-track through the music and lyrics of their sophomore EP!
It was a strange time to be an "artist." People being killed by new diseases and old systems of racism and hate, and we're here writing sob songs about break ups.
— —
Stream: 'Jockeys of Love' – TOLEDO
:: Inside Jockeys of Love ::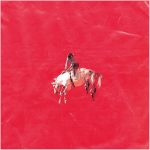 — —
It's Alive!
"It's Alive!" uses the story of Frankenstein as a metaphor for control in relationships. One of us was starting a new relationship, while the other was coming out on the other end of something long term, and we wanted to talk about the period of identity crisis that can follow. It's easy to become confused about what is you, and what is the other person. We are both huge fans of horror movies, halloween, and gothic fantasy. We're also both probably masochists. Underneath the song, there is a track of "Spooky Halloween Laboratory Sound Effects'..listen for it. This was the last song written for the EP, and the most fun to record.
Dog Has Its Day
"Dog Has Its Day" is about the lull after the initial chaos of a breakup. It's about the time where you play detective, trying to piece together exactly what it is that brought you here. Ultimately, it's beyond the point, and you try to let things play out as they will. Like a lot of the songs on the EP, we tracked drums first, and then spent a majority of the time adding background oo's and ahh's. The bridge section here is one of our favorite spots. Also, who doesn't love dogs?!
Challenger
"Challenger" exists in a not-so-distant dystopian future, where art and joyful expression are considered acts of rebellion. The entirety of the EP was written and tracked while we quarantined in Newburyport, MA. We had by and large the most productive three months of our lives, collecting unemployment and using the time we had to create music. For the first time, we were seemingly being paid to do what we loved. This song was written on the day the FPUC funds ran out. Challenger is about holding something precious in your hands (in this case, the freedom to create), and knowing that it can be taken away at any moment. All of the songs that came out of this time pose the questions: What do you fight for? What are you fighting against?
You Won't 
"You Won't" is a date night gone wrong. When you know someone intricately, you know which buttons to press to get what you want, and sometimes you want someone to scream at you. It's easy to pin the problems on the person with the loudest voice, so we wanted to write a song about how you can weaponize silence. This is the only song on the EP that was written with a piecemeal approach. We rediscovered the guitar part in an old voicemail, and then the bridge was added because we wanted a key change somewhere. Played around in a few different keys before we settled on the falsetto chorus being a nice emotional catharsis.
Sunday Funday
Sunday Funday is about being there for someone despite being in over your head. Specifically, the song deals with alcoholism in a family and the discomfort that comes with navigating around it. We have a lot of breakup songs, so it was refreshing to write about the start of a relationship. Possibly the most upbeat song we've put out, and it's about alcoholism. Fun fact: this song started out full-on country, and it took us a few sessions to reel it back. Funner fact: the name comes from a weekly high school ritual, where we would turn up at like, 7 pm on a Sunday, and hit up the local Chinese food joint. RIP Szechuan Taste.
Needer
Needer was the first song written and recorded for the EP. In March, we left our apartment in NYC to shelter in our hometown. The song speaks plainly to the concerns that rushed through our heads as mid-twenty year olds displaced by a pandemic. Ultimately, things like property or partying prove trivial in comparison to what we really needed at the time – connection. The song "did a full 180-baby" when we added doubled drums into the mix. We love spinning a song on it's head at the halfway mark, and we were able to do so here by withholding acoustic guitar and drums until after the second chorus.
— —
— — — —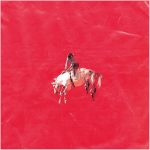 ? © James Lynch
:: Stream TOLEDO ::
---