French bedroom pop artist November Ultra break down her intimate, cinematic, and textured debut album 'bedroom walls,' a captivating experience unto itself.
for fans of EDEN, Anna Leone, Billie Eilish
Stream: "soft & tender" – November Ultra
---
Intimate and expansive, November Ultra's debut album is a gently intoxicating daydream of sonic wonder, emotional expression, connection, and possibility. The French singer/songwriter and producer holds nothing back in crafting a colorful filmic world filled with the kind of depth that often goes unseen. Cinematic and textured, the intimate bedroom walls is a captivating and singular experience unto itself.
There's a million things I want
But there's one thing that I need
It's to see your face tonight when I'm dreaming
There's a million things I want
But you're the one thing that I need
I gotta see your face tomorrow when I'm waking
Wake-up my darling
It takes a lot for me to say
But I want you to stay
With me, with me
– "soft & tender," November Ultra
Released April 8, 2022 via Republic Records / Virgin Records France, bedroom walls is an enthralling full-length introduction to French bedroom pop artist November Ultra. Active only since late 2020, the artist, formerly a member of Parisian band Agua Roja, has quickly established herself as an up-and-coming phenomenon, garnering hundreds of thousands of fans around the world with her left-of-center pop sound and seamless balance of the electronic with the acoustic. bedroom walls follows last year's debut EP Honey Please Be Soft & Tender, a stirring five-track record that, despite running the gamut in terms of sound, delivered a cohesive and cathartic emotional experience from start to finish.
bedroom walls builds upon its predecessor's foundations, seeing November Ultra crafting an immersive and finessed multilingual (English, French, and Spanish) aural journey filled with intimate and vulnerable self-expression, snapshots of her family and friends, moments of heartache, longing, and more.
"I had a general idea of what I wanted, but more like a writer has a general idea of the story they want to write," November Ultra tells Atwood Magazine, "and truth be told, it ended up being nothing like I had imagined, which is exactly what I love about it. It kind of took a life of its own. What I knew for sure is that it had to make me feel something, that it had to be exciting, emotion over technique; that I wanted to write and record an album I would want to listen to and that was all I was: Ultra everything – I wanted songs that would never end up where I thought they would."
"I think this album is all I am, all I love, in music and in life: folk music, musicals, layers of feelings, voices, using the voice as a real instrument, it's the importance of subtext, with little voices but also with noises, sounds, silence. It's filled with life, laughter, tears, people I love in the songs, in the credits of the songs. I really hoped I could make an album that felt intimate but also very open and grandiose. There's balance in wanting all of it, the world."
Don't let this end, take me in your arms, in your arms
I will eat your heart
Your very merry candy apple heart
Can you read my thoughts?
You're my favorite never-ending start
Don't let this end, take me in your arms, in your arms
Over again
Take me in your arms, in your arms
You played me Feist, The Park
Anything can set a scorpio's heart
---
The album title is as much a nod to the song of the same name, as it is an encapsulation of the entire record's journey. "I wrote the song which was an ode to the wall of my bedroom," the artist says, "and once I had written it, I realized that it encapsulated everything that album was to me: A sonic bedroom filled with all my memories, feelings, moments of joys, of tears, of fears, of excitement, of dreams…"
November Ultra sets the scene the soft and tender opener "over & over & over," a wondrous and dreamy immersion that catches both our ears and our imagination. The song's depth and sonic breadth flows perfectly into the brightly shimmering "soft & tender," a perfectly titled confessional filled with love. A tapestry of highs and lows, intimate and vast moments ensues as bedroom walls progresses. November Ultra's art is infectiously lilting and irresistibly enchanting: Highlights include the dazzling storm of grace, passion, and energy that is "le manège," a stunning love story played out in song, as well as the utterly hypnotic "miel," the achingly intense, heart-on-sleeve outpouring "septembre," the fragile, chill-inducing acoustic title track "bedroom walls," and the delicate, atmospheric and cathartic finale, "open arms."
Love with open arms
Love the birds who left
To flicker in the skies
Love with open eyes
But feel it in your chest
Consider all the signs
'Cause life will hold you close
And it will help you grow
Oh, life will hold you closer
And it will let you go
Ooh-ooh-ooh-oh
¿Que será?
Ooh-ooh-ooh-oh
Ça ira
---
November Ultra is quick to note her own favorite song on the album: "'Nostalgia / Ultra' forever," she says, citing the 9 minute, 20 second song snugly tucked in the album's midsection. An enthralling and unique sonic adventure in its own right, this song whisks listeners away to its own little Land of Oz. "I can't believe we made this song," the artist continues. "But all of them were just amazing to write and record and produce, I have memories attached intimately to each of them."
As for lyrics, she shares a line from the smoldering, smokey song "fade": "Can we stay here a little bit longer, let the silence keep us together," she sings, her own voice gently fading into the black.
Memories on postcards
Feelings took me off-guard
But I'ma be alright
I'm gonna be alright
Nostalgia of the past
Where good things always last
I have nostalgia of the past
But I don't wanna be the last
The last, the last
The last to leave
---
I've put everything I was – every tear, every laugh, every memory – into this album.
November Ultra has proved her prowess beyond a shadow of a doubt.
bedroom walls showcases the artist's singular talents as a songwriter, a vocalist, a producer, and perhaps above all, an aural architect. Her music defies genre and refuses to be put into a box of any kind: It is its own inimitable entity through and through – the kind of album that inspires and challenges its listeners to go outside their comfort zone.
Over and over, weight on my shoulder
I don't know what to do
The tale's getting older, blood's growing colder
The ticking sound of youth
I'm running wild, running why? I have no clue
I'm going south, losing it, blaming it on you…
I'm living life, living like there's a redo
I'm waiting in waiting for something to lose
Whatcha gonna do about it?
I'm losing my mind
My, my, my, my mind
– "over & over & over," November Ultra
"I hope it makes listeners feel something," November Ultra shares. "I hope it comforts them too. More than making music or writing song, I love singing. That's why I write songs, I think. It's like learning how to be a good cook because you love eating good tasty meals. I love singing, it brings me comfort when I stress or when I can't make sense of what I feel or what's going on around me. I hope people can feel that too… calm, soft, and tender."
Experience the full record via our below stream, and peek inside November Ultra's bedroom walls with Atwood Magazine as the singer/songwriter goes track-by-track through the music and lyrics of her debut album!
— —
Stream: 'bedroom walls' – November Ultra
:: Inside bedroom walls ::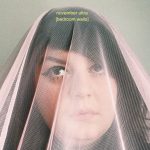 — —
Over & Over & Over
It's the first song I composed on the album back in 2018, it starts with an iPhone note, my neighbour was moving out and another one was moving in so there were remodelling and you can hear hammering on the wall. Once I finished the album, I realised how telling that moment was and how decisive : symbolically I was in shambles psychologically emotionally and physically when I started making this album, and yet I could have stopped recording the song, or chosen to do it another time, get angry at my neighbour, but I didn't, I embraced that moment, I embraced that sound, that situation, I played with it, it gave me a beat. I think it gives that song even more meaning to me because of how bigger than just a song it is. It was a moment in my life that I managed to capture, and I love that it's more than just music and lyrics, but also sounds, noises, silence, life…
Soft & Tender
That song was the second I made or it made me, I really don't know. I feel like every single one of my songs taught me lessons and this one was very special because once I had finished it, I felt like I had unlocked my vision for this album. I couldn't put into words, but it felt like tapping into a new source of creativity. I composed, recorded, arranged the song all in the spin of a weekend and never once looked back. I was a baby producer back then and couldn't edit the guitars I was playing for the life of me – and I'm an "embrace the mistakes" kinda person, so I did and to hide my poor editing, I added the little voices that you can hear between the first chorus and second verse, and that opened a whole new world for me. I also recorded the first verse on Saturday and the second on Sunday morning, so I truly had my morning voice on that second verse, that's why the little voices say "I really really love your morning voice" because it was true, it was what was happening.
Le Manège
Le Manège was made in a beautiful house in Brittany called "la maison noire" and I remember waltzing with my friend Raphaël from the band Terrenoire while our friend Felower was producing the track, and that's when I started singing "don't let this end, take me in your arms, in your arms / over again, take me in your arms" I was having such a wonderful time, I truly never wanted it to end. "I will eat your heart" is a reference to both Maurice Sendak's Where The Wild Things Are, "I'll eat you up I love you so" and Rizzo in Grease (my favourite character) when she says ,"Eat your heart out." Contrary to Soft, or Over or even Miel, the subtext in this song is hidden in the lyrics with the use of Feist's song, "The Park." You understand that the apparent love story is a tad more complicated.
Monomania
I really wanted a song that could capture my monomaniac side, I'm a very obsessive person which is important I think because you have to be very monomaniac and obsessive to be able to finish an album, but it also has it's darker sides and moments. "I cry and I panic, I lay on the floor / Now that I'm down, I can't fall anymore" is a tiny reference to Sylvia Plath's The Bell Jar.
Miel
I wrote Miel a week before turning 30, I often sing melody and lyrics all together, compose both in one same gesture, like working clay and when I sat down for Miel the first lyrics that came where "I don't wanna get married, don't wanna have your baby, baby / You say that I will change my mind, maybe I will down the line". My subconscious was warning me about the pressure and weight I felt on my shoulders being a woman in my 30s. It's also a very sweet song about agreeing that we don't want the same things in life and that it's okay to search for our happiness elsewhere. We're never too old to be happy.
Fade
I was heartbroken that day, I recorded the song, and there was a take where you could hear me sob, I used that to make a little rhythmic pattern. I really love this song, really loved making it, producing it, it's very simple but very delicate and truly helped me figure out what I was going through.
Nostalgia / Ultra
It's probably one of my most favourite songs on the album. My friend Nicolas Mantoux played a synth, and when he played it I immediately said "wow, that sound… if memories were a sound, there would be that sound" and instantly I took my phone and wrote "memories on postcards / feelings took me off-guard" and that's how this 9m31 song started. I have a very good memory and I'm a very obsessive person, so that's a really good combo for nostalgia. I love that you can hear my grandparents in it too, my nostalgia is really linked to them and how I wish I could spend more time with them and how happy they made me as a child, all the good memories I have with them, so it felt normal to sing in Spanish in the ULTRA part. Switching languages is very natural to me because I was born and raised in a multicultural family, and going from one to the other feels like accessing different parts of my personality. Spanish is very linked to my family, it's visceral, it's my heart on my sleeves.
Incantation
I love this interlude because it's subtle, yet grandiose. I made this one with Théo from Terrenoire and it felt like a thousand little fireworks exploding, it was the first time I could state "I will take my time, maybe have some fun, I won't I won't I won't go down" like a mantra. To me it's the part of the album where I'm finally starting to heal… or when I'm finally realising I am, or letting myself heal.
Septembre
That one I made with Theo's brother Raphaël, both our grand mothers are named Maria, it's my second name, all the women in my family. His grandmother and I had a lot in common, he always said I had her personality, that we always loved to go and swim far far far away in the ocean. I wrote this one in September, after coming back from holidays with my grandparents and realising that I was so anxious about the future, so obsessed with the past, that I wasn't able to be in the present. I had a bookclub with my grand mother, reading other people's thoughts was the only way to forget about my own tempestuous ones.
Bedroom Walls
This song is actually the last song I wrote on the album. "Could it be an ending, my best goodbye, one last song to free my mind…" I was in my bedroom, sat on my bed, I composed and recorded it right there, right away. A moment. Once I had that one, I knew the album was finished, I was looking at the walls in my bedroom and felt I wasn't that person anymore, like it was time to let go.
Open Arms
"Love with open arms, love the birds who left to flicker in the sky" This song is about letting go, it's also about finding peace by embracing what was, what is and what will be. To live means to love and to hurt, it means to try, to fly, to fall. I finished recording this one, laying on my bed, I had a back injury and couldn't move, and I was laying there in my bed and looking around the walls in my bedroom, thinking about "over & over & over" and thinking "this is truly where everything started and now it's almost over" – my album is almost finished. Once the album starts again… you finally get that third "over" in the first song – life is a cycle, but we're different every time we start over. Over & Over.
— —
— — — —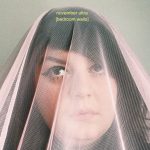 ? © Pauline Darley
:: Stream November Ultra ::
---