Home to the out-there and the unique, Pitchfork Music Festival 2023 brought free-expression and community to Union Park for all the indie music lovers in the Windy City.
Stream: "715 – CR∑∑KS" – Bon Iver
---
This year's Pitchfork Music Festival took place from July 21st through 23rd and featured some of the biggest names in the world of indie music, including Alvvays, Julia Jacklin, Killer Mike, Bon Iver, The Smile, Big Thief, Koffee, and more!
Rising artists on Friday included indie-synth group Nation of Language, blues-rapper Contour, Japanese-born indie-artist Sen Morimoto, indie-pop singer Grace Ives, and the funky-groovy Ric Wilson.
These artists, some from Chicago, others from elsewhere, showed so much love and appreciation for the fans on the opening day of the 3-day festival. The feeling in the air was one of positive energy and excitement. These artists showcased their best live sets, some with slower vibes, others with intense and constant high-energy performances.
Saturday rising artists included chill-basement-country artist MJ Lenderman, indie-rockers Palm, neo-soul singer Yaya Bey, young indie-charmer Snail Mail, and playful singer Julia Jacklin.
The most notable rising artists on Sunday included indie-techno singer Ariel Zetina, high-energy group Soul Glo, indie rockers Mdou Moctar, and hip-hop artist JPEGMAFIA.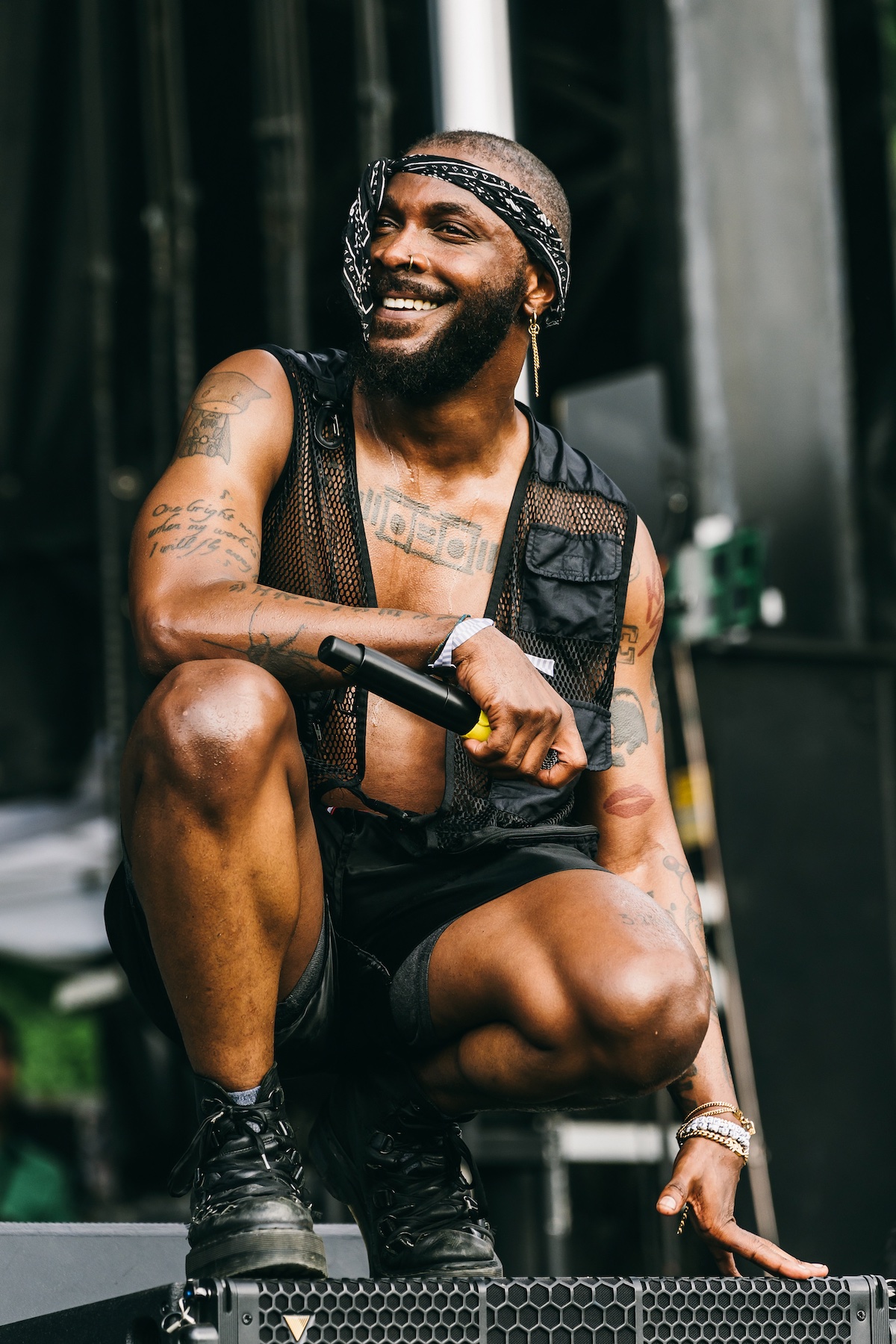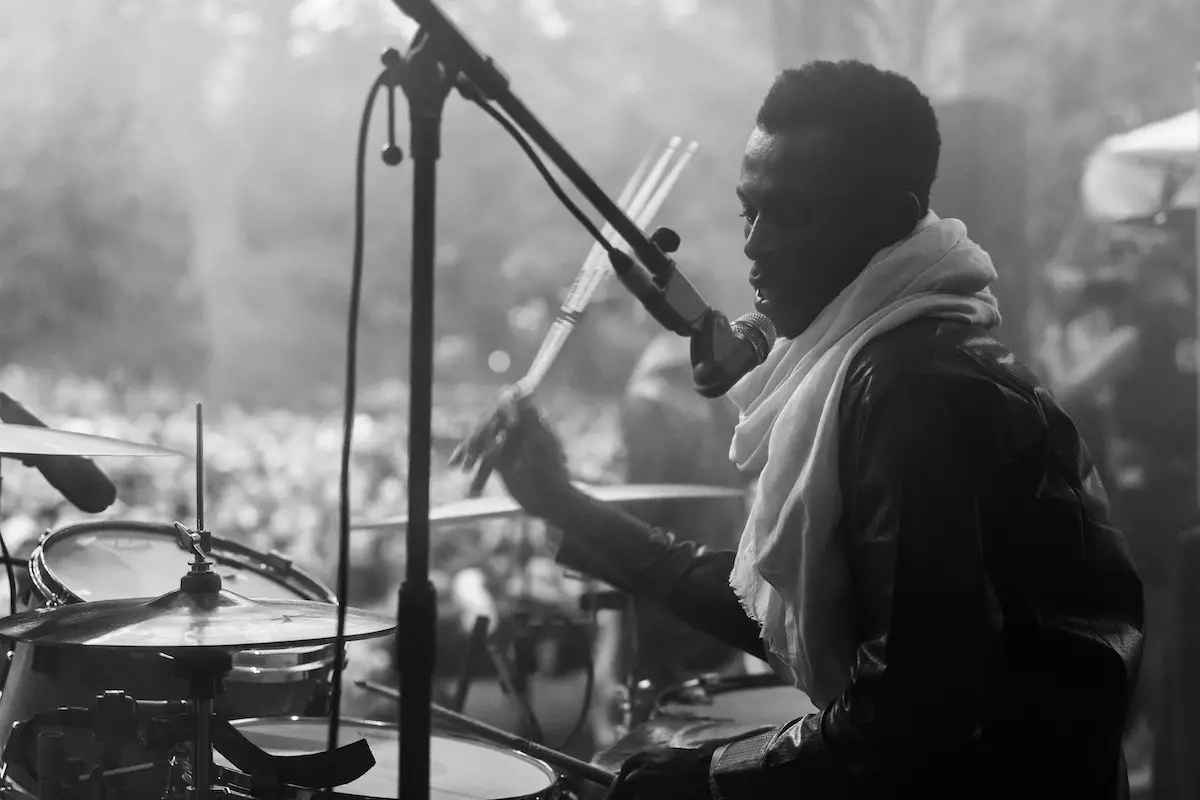 Pitchfork does such an amazing job of bringing small artists into the mainstream, allotting them to share the stage with big names in the indie world.
Artists with monthly listeners ranging from a few thousand to Grammy-winning bands all shared the same stage in Chicago's West-side. The festival was built around local vendors, small-batch artist offerings, and collective performance and expression. It's a small setting, but the intimacy built so much appreciation and positivity amongst the festivalgoers.
The big-name acts that were most notable this weekend included Alvvays, Killer Mike, and Bon Iver.
Alvvays put on a powerful, yet slow and intimate performance for their Friday night set. The indie-pop group, led by lead singer Molly Rankin, is a powerhouse in the world of indie-rock. They bring the on-stage prowess of a jam band with the sentimental and coordinated approach of a slow dance. Their newest album, Blue Rev, was several years in the making. When the band announced that their next song would be off that project, the crowd went wild. They are truly on the rise in the world of dreamy-indie-pop and are ones to watch for the mainstream.
Killer Mike, donned in all white, on a stage decorated to look as if you were in a Sunday church service, brought so much raw emotion to his performance. Currently touring in support of his new album, Michael, the legendary rapper, activist, and member of the hip-hop duo, Run the Jewels, brought so much energy and love to the crowd on his late Sunday set. In between songs, Mike would tell stories of positivity and community service to the crowd. He recalled all the community activists he's worked with in Chicago and encouraged all those in the crowd to lift each other up and share a meal with a neighbor.
By far, the most memorable moment of his set was when Mike eulogized his late mother, Denise. The tears were flowing in the crowd as the stoic rapper needed a moment to wipe away his own tears. It was pure love and admiration for a role model that he no longer has in his life. It was a beautiful remembrance, and it made everyone in the crowd appreciative of those still around and remember those that are not.
Arguably the most anticipated set of the entire weekend was Bon Iver's closing set on Sunday night. Spearheaded by visionary front man, Justin Vernon, the entire festival gathered for their haunting performance. It was surreal, to say the least.
Attempting to translate the exotic sounds and melodies that Bon Iver engineers in the studio into a live set is nothing short of artistic genius. Using multiple drum sets and synths, several guitarists, keyboardists, and a carefully coordinated singer, Bon Iver put on one of the most emotionally driven and beautiful sets of the weekend.
There were tears flowing in the crowd as their breakout album, For Emma, Forever Ago, was being replicated live on stage. With big and bulky headphones on, Justin Vernon looked calm and at peace, but he knew exactly what he was doing.
The lights and the sounds blended perfectly together into a symphony of raw robotic instrumentals and harmonies radiating throughout the whole park. The performance was life-changing for some, as the rush of emotion was evident in the crowd.
All throughout the weekend, local artists and big-name acts mingled within the crowds. It felt personal, more like a family reunion than a festival. Pitchfork is Chicago's hidden gem in the saturated summer festival season, and we highly recommend giving it a chance next year.
— —
— — — —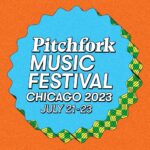 © Pooneh Ghana
:: Stream Pitchfork Music Festival's Official 2023 Playlist ::
---