Toronto artist-to-watch Emanuel opens up about his 'ALT THERAPY' project and his beautiful second EP 'Session 2: Transformation' – a moving soundtrack of healing full of powerfully stirring, emotive, and inspiring music.
Stream: "Black Woman" – Emanuel
---
To quote the great, Stevie Wonder, love's in need of love today. Our world is fractured and broken: Pain and illness are on the rise, and while there is reason to hope that 2021 may mark a significant turnaround, we also had high hopes going into 2020; in fact, one can't remember going into a new year and not thinking, "This one's going to be different; this year, we're going to be better." Still, we have to hold fast to that belief that our future will prove better than our present or our past: Whether from an evolutionary standpoint, in progress' name, or for our children's sake, we can't sit still: We have to believe in betterment; in self-improvement and empowerment; in a brighter tomorrow.
These are some of the tenets underlying Toronto creative Emanuel's artistry, as well as the themes that drive his powerfully evocative music. A moving soundtrack of healing, Emanuel's sophomore EP ALT THERAPY Session 2: Transformation is a stirring record of self-love and identity, vulnerability and finding strength.
Released October 4, 2020 via Universal Music Canada, ALT THERAPY Session 2: Transformation arrives just six months after its predecessor Session 1: Disillusion introduced the world to up-and-coming Toronto artist Emanuel. Previously praised as "unassuming and unbreakable," Session 1 is a gorgeous R&B-influence record embracing a wide spectrum of emotion: "Emanuel's artistry is full of depth, color and passion: He lays his heart and his soul out for all to see, hear, and feel," Atwood Magazine wrote upon the EP's summertime release.
Session 2 also comes in the wake of its elegant lead single "Black Woman," an intimate outpouring of love, honor, and devotion that celebrates the strength, beauty, spirit, and contributions of Black women everywhere. "Stirring, cinematic, and aching with visceral emotion, 'Black Woman' rises from haunting depths to reckon with past societal misgivings," we recently wrote. "Raw and overwhelmingly heartfelt, the artist submits himself to a higher power in a dramatic, sweeping ode immersed in past misgivings and a desire to cherish, behold, and bestow honor and love."
Session 2 finds "Black Woman" sandwiched in-between new songs "Magazines" and "PTH" – each an affecting, heartfelt piece of music in its own right – alongside a new "Black Woman" remix featuring reggae superstar Tarrus Riley. The second collection of music from Emanuel's upcoming debut album ALT THERAPY is as enticing as the first, with an added emphasis on human connection and empathy that unintentionally speaks to the zeitgeist – the flood of uncertainties and doubts, hopes and dreams that we can't help but think about as 2020 softly transitions into 2021.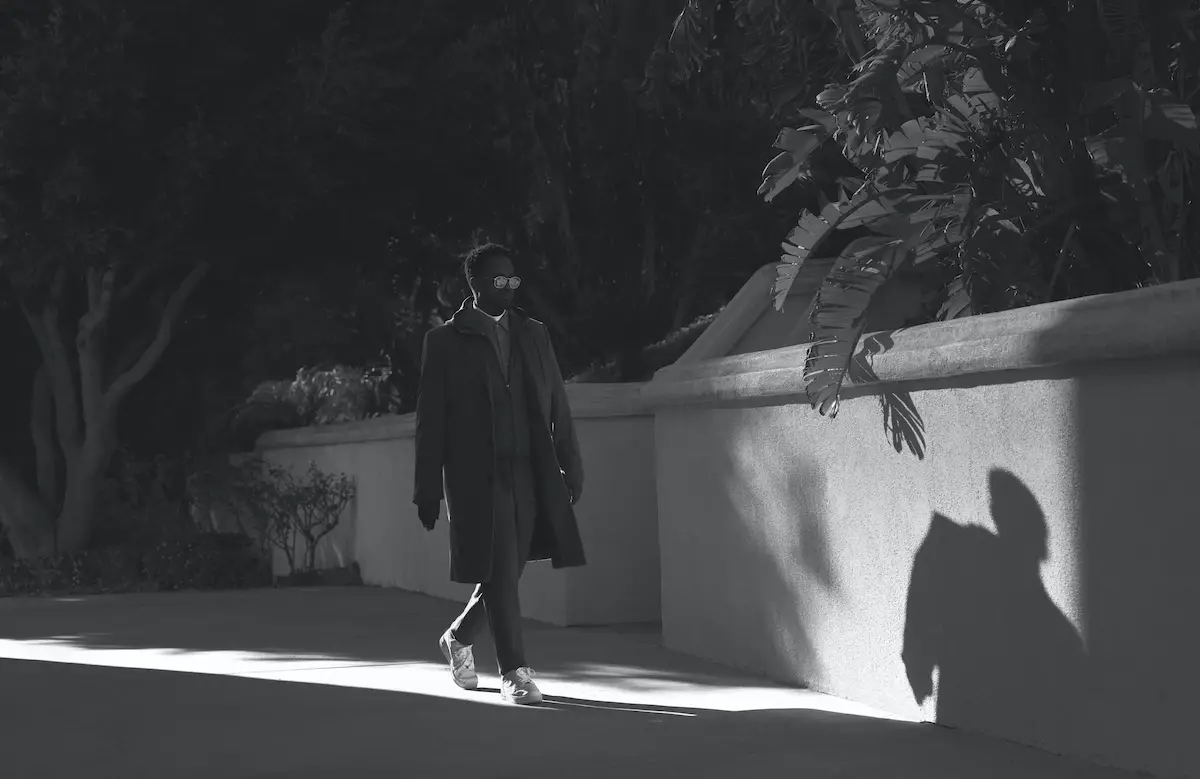 Up until recently, Emanuel had remained reticent about his music, offering little about the songs or himself other than a press quote and the audio for our ears. In speaking to Atwood Magazine for one of his first artist interviews, Emanuel reflected on the emotions and ideas that went into his ALT THERAPY album project, his artistic process, and the special personal weight of this new batch of songs.
While much can be made of his overall project's title ALT THERAPY, we can understand much about the music housed within each Session EP by simply paying attention to that record's name.
"I equate the sessions to seasons in my life," Emanuel tells Atwood Magazine. "Titles like "Disillusion" and "Transformation" represent the obstacles and triumphs of this testimonial. I think the end goal is to really have an alt "therapy session" with the listeners. Telling my story as best as I can with the hope of connecting and for it to be something people can relate to. I think music is one of those beautiful things that connects the entire world. I really want to tap into that."
The goal is to grow together in love and appreciation for all people and walks of life.
---
For Emanuel, Session 2 represents an expansion – building upon his initial release over the summer as he continues to introduce himself to the world at large for the very first time. These songs are particularly special and meaningful, and come at the perfect time.
"I am so excited about Session 2. The subject matter is about taking stock of my life in order to properly add more harmony, peace and happiness to it. It's about leaving toxic situations and starting healthy ones. It's a really happy time to reflect on. Getting to know myself. Getting to know some special individuals who really add such beauty and intrinsic wealth to my life. It's also about discipline, understanding my own negative tendencies and unlearning them in order to break toxic cycles that we sometimes find ourselves in. I really think a healthy life is always in "session two"."
An instant standout on his new record, "Black Woman" served as Session 2's preview and serves now as its centerpiece: A dazzling display of sentimentality and sincerity, reverence and respect – not to mention, a showcase for the artist's soothing, stunningly expressive voice.
"In the winter of 2019, some longtime collaborators and I found ourselves blessed with the opportunity to record some music in the Cayman Islands," Emanuel recalls of the song's creation. "In the peace and seclusion of that experience, I found myself diving deep into the things that are important to me. The beautiful things I would want to exalt in my life! Within those conversations "Black Woman" came into focus. Me and my brother, collaborator, A&R, and mentor Kardinal Offishall found ourselves immersed in the subject. He showed me an amazing interview featuring Nikki Giovanni and James Baldwin about the relationship between the Black man and Black woman."
"That interview really opened my eyes and reminded me about some of the unsettling realities these queens (Black women) face in their lives. How being constantly mistreated by the world can really damage people and their relationships. It was, to this day, one of the most powerful exchanges I've witnessed. And on a beautiful night, just getting back from a quick scenic excursion to the store with some of my team, I walked in on John Fellner playing the most beautiful haunting chords. I started to sing and hum to the progression. Kardinal Offishall heard this and instantly pulled his phone out to capture the melodies that would turn into this record "Black Woman"."
Cocoa-butter kisses, wipe my tears away
I wanna feel you like cold water dripping down my face
I wanna fly high like the stars that I see
Like the birds in the sky, like the birds in the sky
How do you reconcile, rectify, free your mind?
Bonadage, they have me in shackles
How do you smile when you've got nothing to smile about?
How do you love when you've got no one coming back to the house?
Black woman, sometimes
Sad woman, but all of the time
She's a queen from another place
Why are you so displaced?
Shе's a goddess walking on earth, baby
---
While he's been dubbed an "R&B" artist, there is so much more to Emanuel than that simple, relatively nondescript label can possibly hope to evoke. Discussing his sound and favorite moments off the new EP, he highlights the intangible in-the-moment emotion of creation as one of his biggest drivers: That feeling when you tap into something that is greater than yourself, and you know it.
"I start by listening to a chord progression, whether it be a beat or live instruments off the floor. I try to find a pocket that makes me feel. Sometimes we get blessed with progressions that take me into another world. It takes me into my past, my present and sometimes my future. In this state I can really draw from that inspiration to find something beautiful and bring it to life! It's really hard to pick favourites but I'd say my favourite moment of Session Two so far has to be releasing "Black Woman". I think true art should speak to the times we're living in. And with that understanding I was really proud to release this love letter dedicated to these queens who seem to be forgotten by the world. Seeing my mom cry whilst listening to it will live with me for my entire life!"
---
While there's a ways to go until we hear ALT THERAPY in its entirety, Session 2: Transformation gives us plenty to work with. Its four tracks embrace a wealth of textures, delicate textures and immersive harmonies that recall legends of old, while ushering in a new generation of artistry with a fresh, vulnerable perspective.
"I really want people to experience some of the growth that I have felt while listening to my favourite artists tell their brilliant stories!" Emanuel shares. "I hope that I can connect with people who feel alone in their struggles! I want people to wake up and acknowledge certain truths in their lives that some of these songs focus on. I think the biggest thing I would like people to take away is the sentiment that we're in this life thing together, and we all can make positive changes to our lives and attitudes while being immersed in some passionate love music!"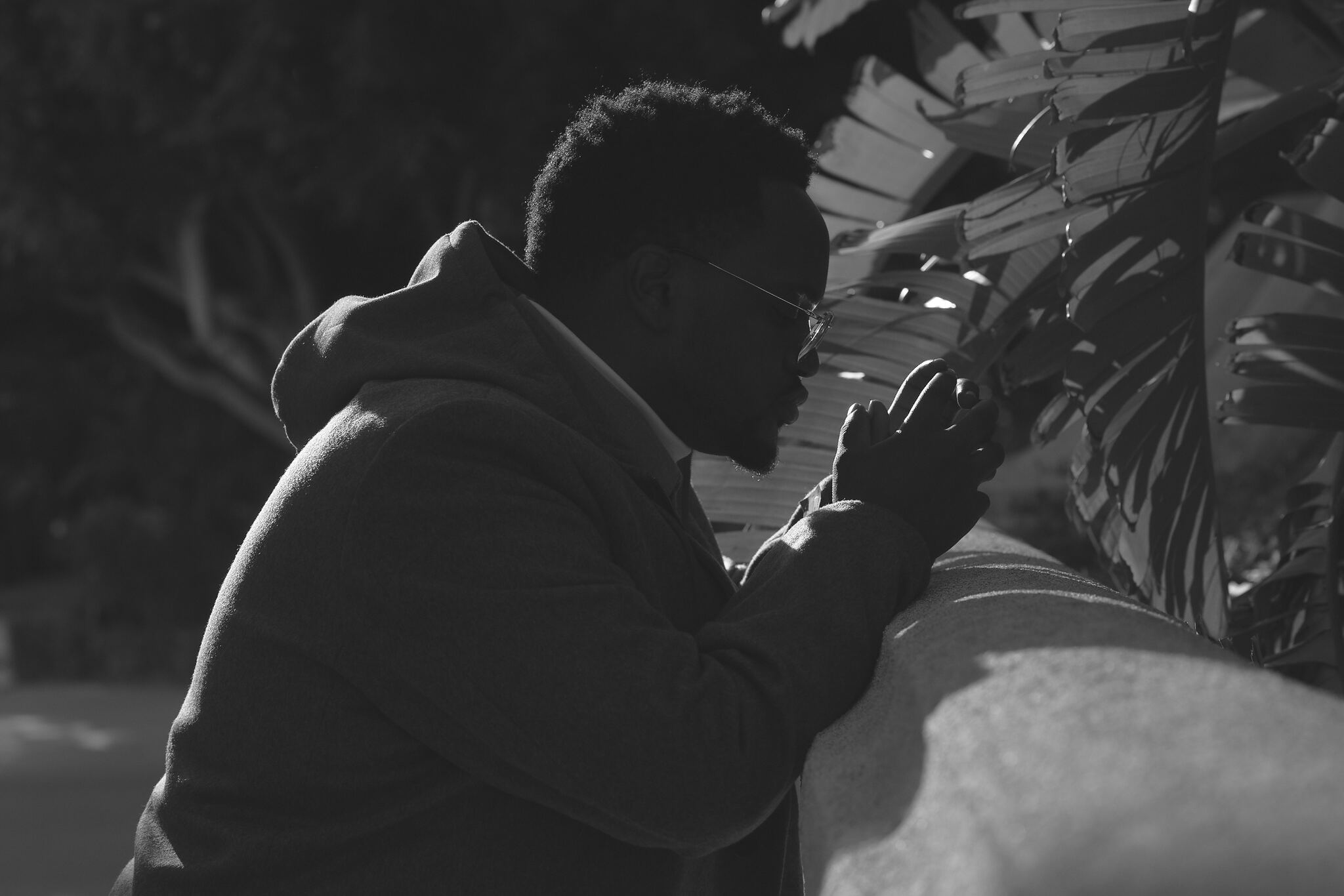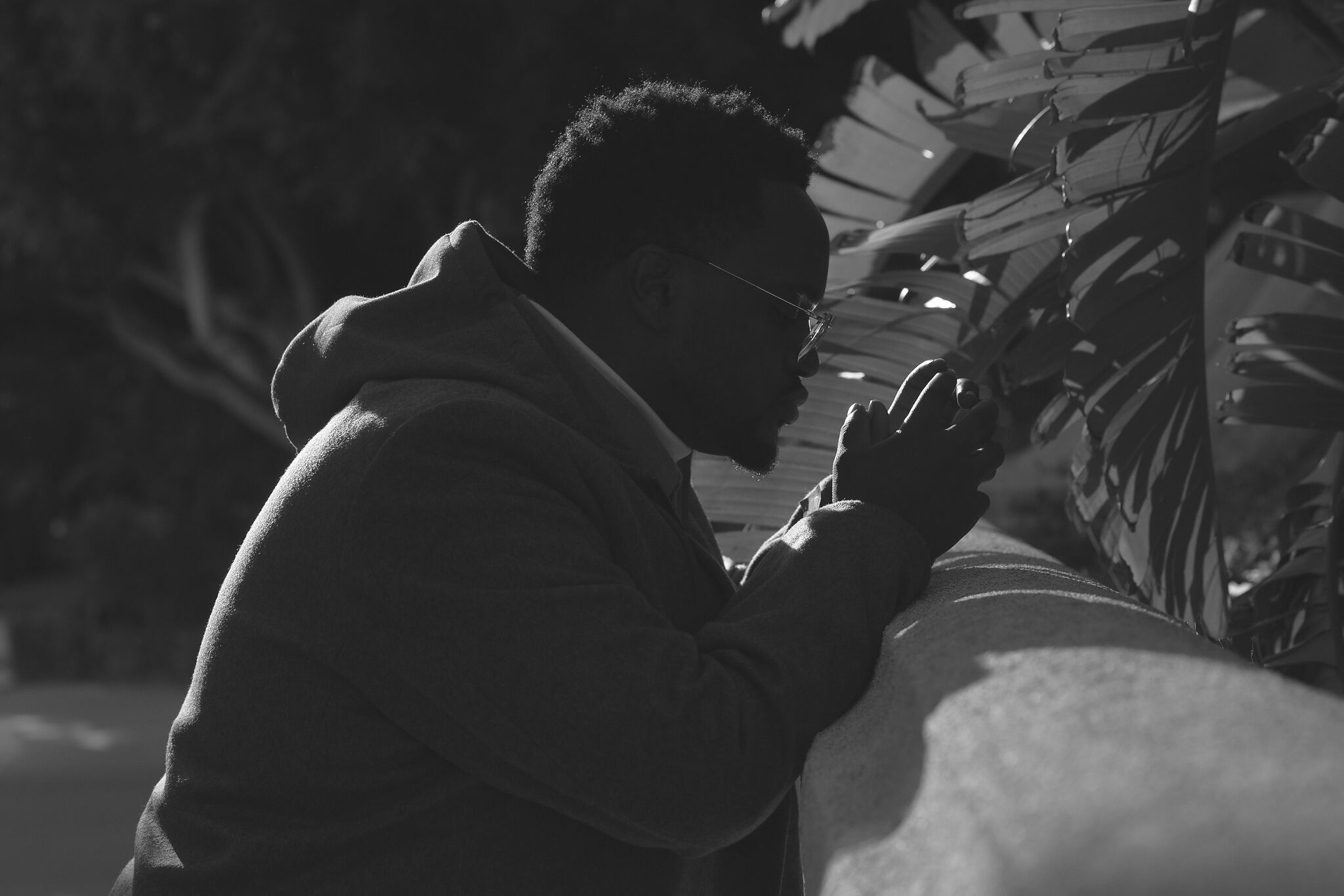 That "transformation" this music talks about starts with you. If each of us opens ourselves up to this notion of betterment and self-empowerment – embracing self-love and undertaking the hard work that goes into real empathy, introspection, and being there for others as well as ourselves – then perhaps 2021 won't be so bad, after all; perhaps we can start our own healing, rebuilding our fractured world one step at a time.
That's the broader vision of Session 2; if art is meant to inspire and ignite a fire inside, then consider Emanuel's job done and done. Experience the full record via our below stream, and peek inside Emanuel's ALT THERAPY Session 2: Transformation EP with Atwood Magazine as the artist goes track-by-track through the music and lyrics of his latest release!
— —
'ALT THERAPY Session 2: Transformation' – Emanuel
:: Inside Session 2: Transformation ::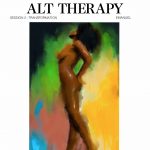 — —
Magazines
"Magazines" is a song that was written about a time in my life when I was giving my time and heart to some people who mistreated me. I think the heart of the song is about the blind faith we sometimes have in people. Sometimes it's to fill a void. Sometimes it's beauty. But we open ourselves up to people we care about who can be toxic and really steal your piece. And sometimes leave you broke and broken hearted.
Black Woman
"Black Woman" is a song that was inspired by and about the plight of the black woman! It's a love letter. It's centred around appreciating their contributions to my life and the world. It begs questions about their mental and emotional fortitude whilst moving through a life "marked" and utterly disenfranchised – "how do you love, when they don't love you back". I also wanted to touch on a personal level about feeling guilty about not showing up for these wonderful women. I feel I had to reconcile and unlearn a lot of toxic and cowardly behaviour.
PTH
"PTH" is about passion. It's about an experience two lovers are sharing in an act of love that seems transcendent. So much so that in that moment one might feel closer to the divine! Like being in heaven for that moment. So high on that love you almost don't want the experience to end.
Black Woman (Remix) ft. Tarrus Riley
The "Black Woman (Remix)" came together so beautifully! Legendary producer Supa Dups and the legendary Reggae superstar Tarrus Riley heard my music and we got the opportunity to tap in and create something really beautiful. The instrumentation! The classic reggae melodies! Some masterful hands took something really dear to me and added their genius to it! Hearing Tarrus Riley's haunting tone and brilliant lyricism put to work on this record and hearing his voice on a hook I wrote is amazing and will live with me as long as I live.
— —
— — — —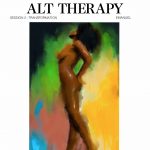 ? © Matt Barnes
:: Stream Emanuel ::