Lose yourself in the sun-soaked psychedelic dance party of "Desert Queen" and let Ecstatic Union fulfill your vibey-est dreams.
— —
Ecstatic Union's sound drips with the magic of love, and the result is a magnificent sun-soaked psychedelic dance party. "Desert Queen," the band's groovy glam rock track, comes with a dreamy music video that takes us on a journey through the desert.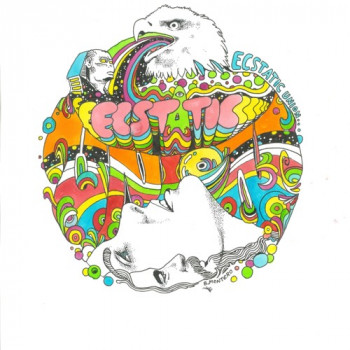 Well here she comes, the desert queen
her bow and arrow gonna purify me
aim for the source, aim for the sea
waken the maker of your soul to breathe
in the day and in the night
she'll light a fire let the spirit burn bright
in my heart and in my mind
her eyes are pointed and you one at a time
Atwood Magazine is proud to be premiering the music video for "Desert Queen," taken from Ecstatic Union's forthcoming EP Neurons (anticipated summer 2018). "We have this group of friends who are a bunch of powerhouse creative ladies that live out in the Desert", vocalist and guitarist Rex Costello tells us. "One day after rehearsal, a few of us were talking about how rad they are and [began] referring to them affectionately as 'desert queens'."
"We started riffing on the idea with what felt like a kind of Velvet Underground-esque groove and sing-talk vibe, and it just evolved from there. Lyrically, it's taken this dreamlike retrospective quality for me personally because of some specific symbolism mentioned in the song like bow and arrow, alluding to the idea that this desert queen is a sagittarius. A few weeks after recording the track, I began a relationship with my girlfriend who happens to be a Sagittarius, has red hair (referring to the 'here she comes clad in red' line), is originally from Arizona (which is in the desert if ya didn't know) and months later, ended up being the creative director for the music video! The three days we spent shooting in New Mexico [resulted in] the most energizing and inspiring video project I have been a part of, to date."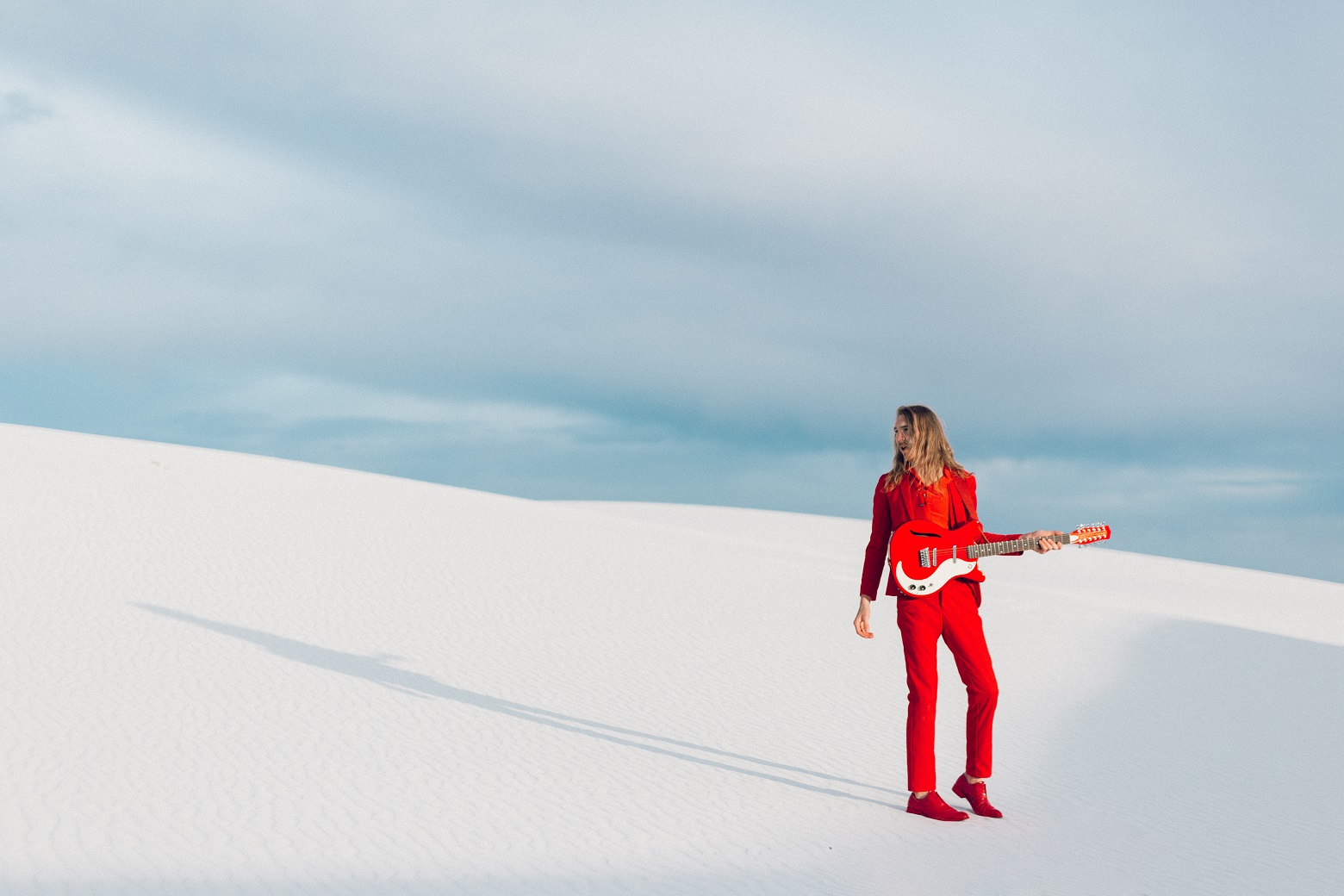 The song serves as a sort of anthem to the power and beauty in the creative minds of women. The video is intoxicating, fun, adventurous and dripping in creative juices.
We begin on Costello, dressed in a fitted red suit, riding a motorcycle through the scorching New Mexico Desert. The contrast between the blindingly white sand and the vibrance of his bright red clothing immediately transports the viewer into a stunningly glamourous universe.
The rest of what follows is pure joy — dancing on the sand, singing into a tiny microphone, shredding on a cherry red Danelectro. In a time where the universe can feel like a drag, Ecstatic Union gives us an energy boost with the electric vibes of this upbeat tune.
As the song gets moving, we are introduced to our Desert Queen. A vision in red, cloaked in mystery, a crown atop her head. The red, says Costello was inspired by his girlfriend, who has fiery red hair and who eventually became the creative director for the video.
Well there she goes, clad in red
no need for servants or a crown on her head
she's got the power, in her gaze
one look into those eyes your mind is ablaze
---
The Desert Queen shoots Costello with a bow and arrow, creating an explosion of roses. From there out, the video takes on a psychadelic dreamlike quality that can best be described as a visual representation of falling in love as they dance together in the sand.
It is impossible to listen to "Desert Queen" and not feel inspired and the music video is one made of pure happiness. Passion and love seep from every frame of this visual love letter to the desert and the creative mind.
'Cause that queen put a spell on me
and now i'm set free
in the desert heat of love
Listen: "Desert Queen" – Ecstatic Union
— — — —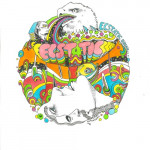 ? © Natasha Wilson
:: Stream Ecstatic Union ::