For those in need of a cutesy, lovey-dovey good time, look no further than Only Bricks' brand new single. "(Your Love Gets Me) High" radiates with warmth and cheer as Only Bricks celebrate that special, most important bond two people can share.
And yes, we're talking about love.
Yes I'm alright
When I'm by your side
Don't need no drugs to feel good
Your love gets me high
"(Your Love Gets Me) High" – Only Bricks
---
Atwood Magazine is giddily excited to be premiering "(Your Love Gets Me) High," the fuzzy, feelgood and infectiuosly upbeat single off Only Bricks' forthcoming debut EP Foundation, out later this year. The Southern California-based married duo of Anne DiGiovanni and Joseph Lewczak, Only Bricks deliver sunny cheer through powerful indie pop anthems that swell with sweet passion.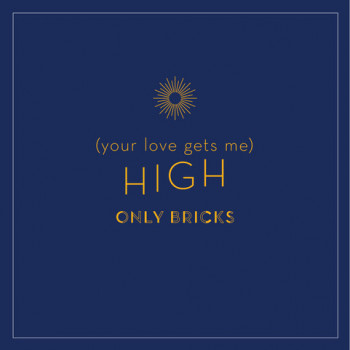 With lyrics just PG enough to keep the song off Sesame Street, "(Your Love Gets Me) High" is an ode to the uninhibited delight that envelops two souls in love:
I don't even feel the buzz
when I light up a cigarette
Don't pass around that weed,
cause that shit's barely legal yet
I just wanna feel the heat
when you touch me like you do
Give me that dopamine that
I get when I'm standing next to you
Chemicals are taking over…
"Like many of the songs that we write, this one started out as a melodic idea for the main hook in the chorus and some placeholder words — in this case we were using the phrase, You know I'd do anything, to be by your side," Only Bricks tell Atwood Magazine. "That initial lyric idea eventually morphed into Don't need no drugs to feel good, your love makes me high, and then it sat in what Joseph calls our "song well" for about a year. When we finally came back to it, the lyrics and the rest of the song were finished in just a couple of hours, although we disagreed quite a bit about whether love should make you high or get you high. Anne won that argument and we decided to go with get."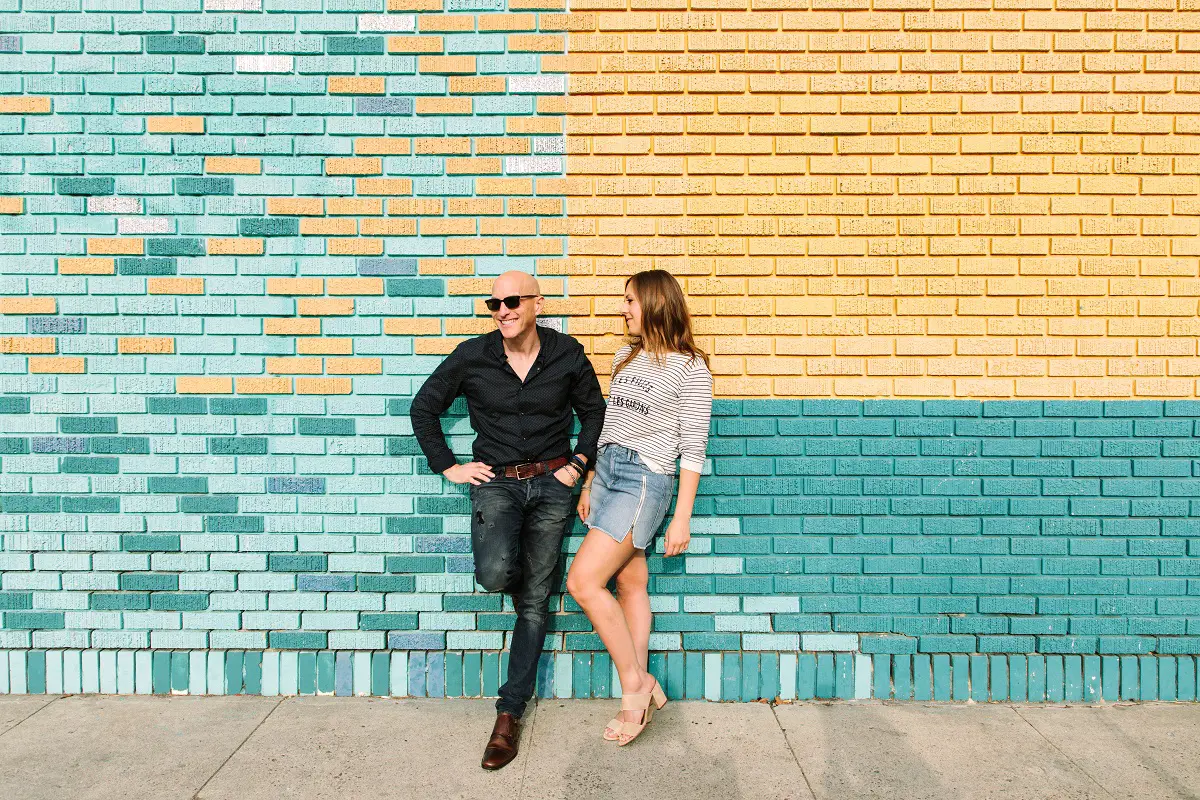 Say what you will about some of the song's lyrics – "don't pass around that weed, cause that shit's barely legal yet" is certainly worthy of a slight cringe – there is a deep truth to Only Bricks' allusions. "While there are probably thousands of songs about the opiate effects of being in love, High takes a slightly different approach in that it uses narcotics as a metaphor to compare against the far more pleasurable feeling of infatuation."
Friends won't even talk to me,
'cause I'm obsessed with one more hit
Want me in rehab but,
they just don't get the thrill of it
'Cause it's just like Amy said,
and I'm not getting over you
And Methadone, it ain't no good,
I'm jonesing for your rocket fuel
Chemicals are taking over…
They continue: "Overall, we wanted the song to exude that giddiness you feel when you're falling in love, and we think we accomplished that in both the writing and the production, taking some cues from 1960s Motown and R&B. The bridge is a particularly lighthearted moment, with the repeated "doo, doo, doos" evoking the sound of Motown backup singers and the imagery of a person happily bopping through their day, oblivious to the world around them because they are so in love."
A jolly embrace of love's pure intoxication, "(Your Love Gets Me) High" basks unabashedly in dazzling sunshine, soaking in the warm rays of togetherness and understanding, intimacy and indulgence. The Beatles sang, "love is all you need," and they were right: When you find the perfect person – the one for you – there's no better feeling. Join Only Bricks and sing your heart out with glee on their latest, loveliest single.
"(Your Love Gets Me) High" is out everywhere this Friday, 4/13/2018!
— — — —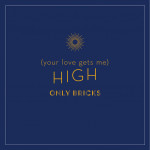 ? © Matt Edge
:: Stream Only Bricks ::