EDEN's debut album vertigo brings an isolated study of human relationship and experience.
— —
Two years after Dublin-based singer/songwriter/producer Jonathon Ng found his passion in stripping back the layers of electronic music to reveal its truest form, he releases his stunning debut vertigo under the name EDEN (January 19, 2018 via Astralwerks).
Listen: vertigo – EDEN
---
vertigo is a seamless epic that pulls inspiration from the human experience, coupled with stunning, mythological imagery. As a debut, the album holds its own against some of the most developed artists in the electronic genre. Having spent years honing the craft and shaping his sound into the distinguished project it is today, EDEN's album emanates clean, professionalism.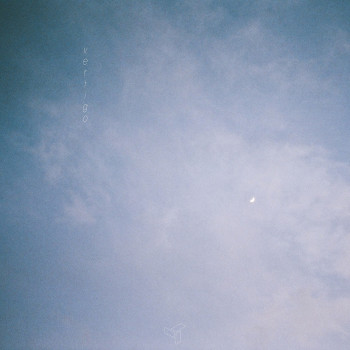 vertigo sees the blend of the more traditional songwriting genre with the modern,  new wave electronic. EDEN experiments with the traditional to create an entirely new platform for encapsulating human emotion. In tracks like "Lost," we can see the stripped down, storytelling methods coming into play. Meanwhile, "Icarus" sends listeners spiralling into more abstracts sound; synth and lyric playing against each other and pulling for dominance until the album finally settles into a smooth blend of the two.
Isolation has become the unintentional, core theme of this album. In its perfection and obscurity, it's safe to assume the artist spent hours in isolation, devoting himself to the study of his sound and analysis of the genre. Tracks like "Gold" bring to mind an image of meticulous hours in the bedroom with a Macbook, testing certain pairings of sound, varying blends and arrangements until it was perfected. In a sense, vertigo lends itself as an ode to the often overlooked, bedroom artists who have been so blatantly disregarded in the past for their reluctance to conform.
EDEN's debut brings an isolated study of human relationship and experience. The artist plays the role of an observer in vertigo, taking a step back from the present. The effect of this narrative style is clearly evident in the album's ability to pull the listener in. Intense bursts of emotion immerse listeners, inviting you to take a step back from the real world. The true effect of vertigo comes to play not while you're listening, but after you've finished the album. It leaves you with a longing, or craving, long after the final track has ended.
— —
— — — —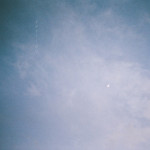 ? © Jimmy Fontaine
---
:: EDEN 2018 Tour ::
03.01.18 – Houston, TX // White Oak
03.02.18 – Austin, TX // Scoot Inn
03.03.18 – Dallas, TX // Trees
03.06.18 – Phoenix, AZ // Crescent Ballroom
03.07.18 – San Diego, CA // House of Blues
03.09.18 – Santa Ana, CA // The Observatory
03.10.18 – Los Angeles, CA // Fonda Theatre
03.13.18 – San Francisco, CA // Regency Ballroom
03.15.18 – Portland, OR // Hawthorne Theater
03.16.18 – Seattle, WA // Showbox SoDo
03.19.18 – Salt Lake City, UT // The Grand
03.20.18 – Englewood, CO // Gothic Theatre
03.22.18 – St. Paul, MN // Amsterdam Hall
03.23.18 – Milwaukee, WI // The Rave II
03.24.18 – Chicago, IL // House of Blues
03.26.18 – Detroit, MI // Saint Andrews Hall
03.28.18 – Toronto, ON // Danforth Music Hall
03.29.18 – Montreal, QC // Corona Theatre
04.02.18 – Boston, MA // Paradise
04.04.18 – New York, NY // Irving Plaza
04.05.18 – New York, NY // Irving Plaza
04.06.18 – Philadelphia, PA // Union Transfer
04.07.18 – Washington, DC // 9:30 Club
04.10.18 – Pittsburgh, PA // The Club at Stage AE
04.11.18 – Columbus, OH // Newport Music Hall
04.12.18 – Nashville, TN // Mercy Lounge
04.14.18 – Atlanta, GA // Variety Playhouse
— —