Radiating with a bluesy pop/rock glow, Clay Melton's "Body Map" captures the euphoric bliss of falling in love.
— —
To fall in love is to know what it's like to live in a dream. There's a fuzzy haze around every early interaction that gives these memories a supernatural, surreal aura. Love truly is larger than life, and Clay Melton's brand new song captures that magical reality with knowing warmth and intimate awe. Radiating with a bluesy pop/rock glow, "Body Map" captures the euphoric bliss of falling in love. For those already familiar with Clay Melton's work, it's an evolution in sound and stature; for newcomers to the artist, it's an unforgettable introduction.
I've been tracing a map of your body
Which roads make you smile,
Where you wanna turn around when we get there
Should've known better than to take you here
Slept upside down in your room
Facing the lights you had on for mood
Tracing your face in the dark
A soft black shape stealing my heart
Listen: "Body Map" – Clay Melton
---
Atwood Magazine is proud to be premiering "Body Map," Clay Melton's first release since September 2017's debut album Burn the Ships. Melton's first record established his prowess as a notable rock guitarist, introducing the independent Houston, Texas native through intense, wild riffs and raucous, high-octane energies mainly focused around his axe.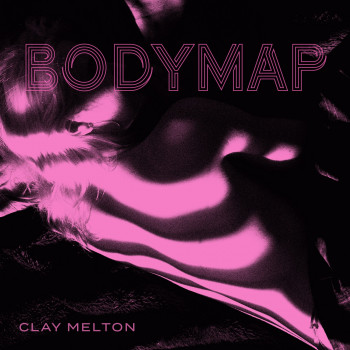 Less than a year later, "Body Map" feels like a full transformation for the artist. The song presents Clay Melton as a guitar-slinging singer/songwriter à la John Mayer or Jesse Denaro – an artist young and old can rally behind through his powerful depictions of universal shared experiences.
A heavy jam bursting with emotion, "Body Map" exposes not only Melton's guitar talents, but also his lyrical and vocal abilities. He sings sweetly to the one he loves throughout the song, falling over himself in the chorus' dreamy, ambient daze:
Sighin' off the feeling after I kiss you
You laugh and say "I know it too"
Dance around your kitchen to a soft tune
Can't remember anything when I'm with you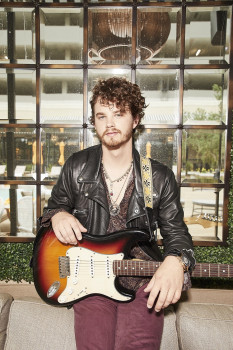 Clay Melton's voice melts seemlessly into his guitar, evoking the sublime bliss of love's beginning. "'Body Map' is a new departure for me, both lyrically and stylistically," Melton tells Atwood Magazine. "The day dreamy, love-crush lyrics are from personal experience and I'm really excited to share this song as a first look at the new style of music I've been making."
If "Body Map" is indeed Melton's new chosen direction, then this artist will be exploding out of Houston in no time. "Body Map" has the sheen and polish of an alt/adult contemporary hit: Its catchy melodies get easily stuck in your head, while its propulsive, laid-back vibe invites listeners to sink into a pleasant escape.
Impermanence
Constantly why are we fighting it
If love is right here why should we abide
by some social self-rule we've been dreaming up
That we can't afford
Out everywhere August 17, 2018, "Body Map" puts Clay Melton on the map, setting him up for a very promising end of 2018 and an exciting 2019. Lyrically vulnerable and musically moving, "Body Map" is majestic and raw, sensual yet vague: It's everyone and anyone's love song, an ode to late-night dances in the dark.
Feel the bliss of falling in love with Clay Melton's "Body Map," streaming exclusively on Atwood Magazine!
— — — —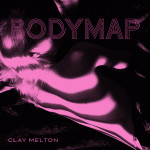 ? © Pat Laughrey
:: Stream Clay Melton ::