Punk musician, writer, and organizer Stephanie Phillips recently released her first book, which explores Solange Knowles' career, discography, evolution, and cultural impact.
•• •• •• ••
Despite her more-than-evident talent and tenacity, Solange Knowles was an outsider in the entertainment industry for most of her career. Before she released her monumental album A Seat at the Table in 2016, most people only knew her as "Beyoncé's sister" (or, later on, "Beyoncé's 'crazy' sister who beat up Jay-Z in an elevator"), if they'd even heard of her in the first place. Today, Knowles is one of the most innovative and influential Black artists of our time. For music journalist and Big Joanie frontperson Stephanie Phillips, Knowles is not just a pop star—she's a punk icon.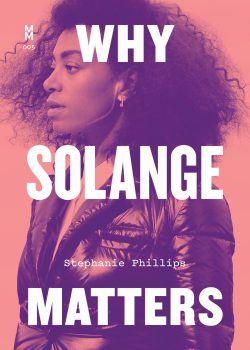 Why Solange Matters, Phillips' new (and debut) book, is a biography about the multihyphenate creative's journey towards artistic autonomy and critical acclaim, as well as a comprehensive analysis of Knowles' and her music's greater significance from a Black feminist perspective. Contextualizing Knowles' work and life experiences within the Black diaspora, Phillips spends time discussing the ways in which the artists' two most recent albums are so important to her and other Black women from various cultural and geographical backgrounds.
Knowles subverts expectations placed upon Black women, musicians or not, in favor of radical authenticity. Railing against monolithic concepts of Blackness, A Seat at the Table and When I Get Home are vulnerable, honest, and experimental explorations of self-expression that allow Black listeners to ponder and celebrate their own intricacies. An artist constantly in flux, Knowles embraces the limitlessness of all of what and who she has been (and who she will be), demolishing oppressive boundaries and challenging racist institutions so that she and other Black people can simply Be.
Why Solange Matters is out now.
Pop music can be as revolutionary as anything else can be, because if you have the space to use words and music to state your case, then you could technically change the world.
— —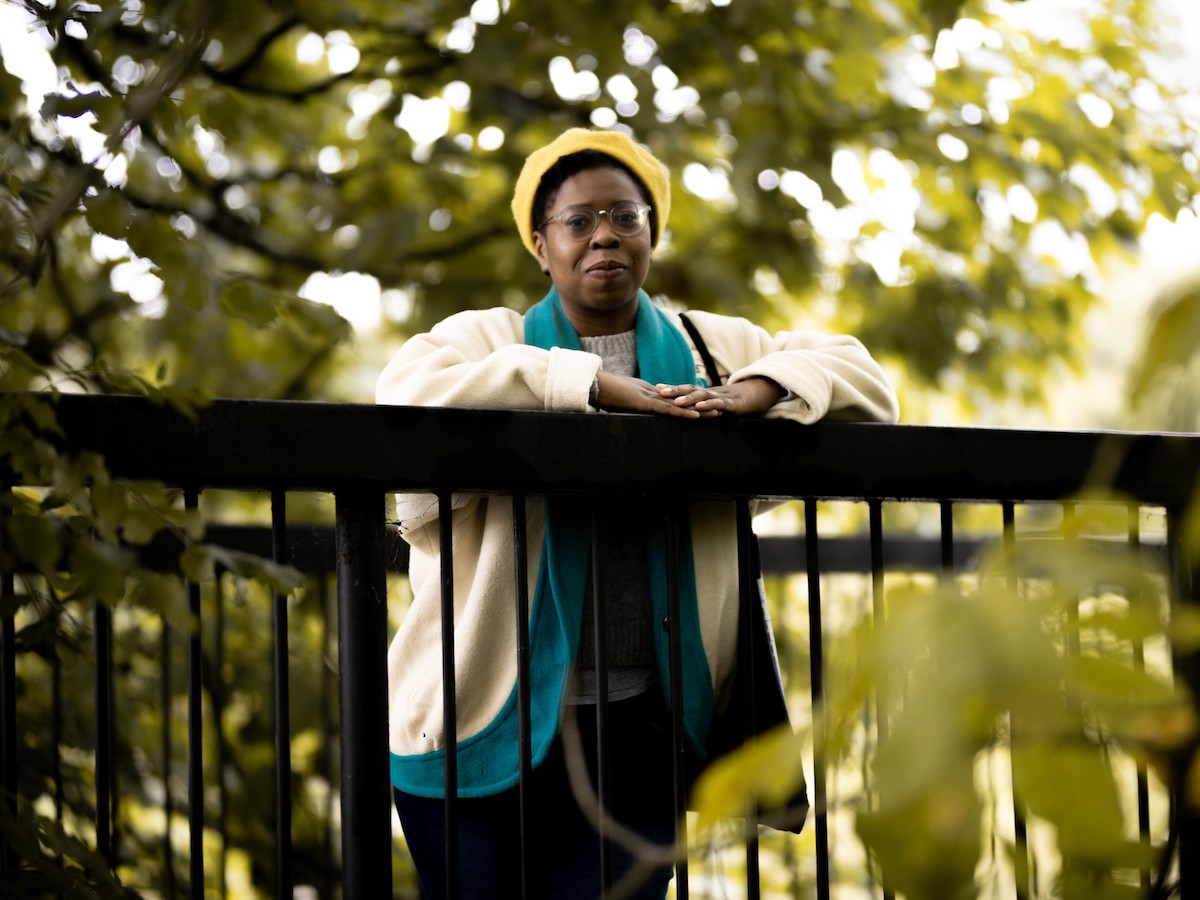 A CONVERSATION WITH STEPHANIE PHILLIPS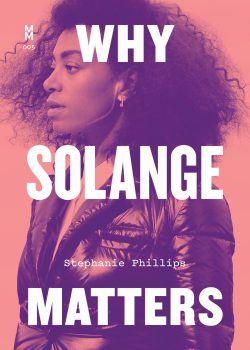 this interview has been edited for brevity.
Atwood Magazine: What is your history with Solange's work?
Stephanie Phillips: I came to Solange around her cover of Dirty Projectors' "Stillness is the Move," and around the True EP. I really love that EP, but I didn't get fully into her until A Seat at the Table. But I think, like a lot of people, she's been in my life without me properly realizing or recognizing it. When I was a teenager, I was a big Destiny's Child fan, and I'm pretty sure she was one of the backing dancers that was with Destiny's Child when they played near my town in the West Midlands in England. I must have heard her second album Sol Angel and the Hadley St. Dreams, 'cause that was playing all the time on music channels. And as a Black celebrity, she was someone who was cool and saying interesting things, so she's been in my life and in my friends' lives in for a long time, in different ways.
Did your relationship with her work change at all as you wrote Why Solange Matters?
Stephanie Phillips: Yeah, definitely. I kept listening to her work and kept going back to understand how she was involved in even those early albums when she was a teenager. She wanted to write the songs and she wanted to produce as well, and was, in her own way, producing alongside those other producers. There were a lot of those early appearances of how she wanted to fashion herself as a producer and a songwriter, so things like that made me interested in her even more.
What is one discovery that resonated with you as you examined her career in depth?
Stephanie Phillips: She's always been a very creative person who's always done what she wanted to do, and didn't want to be someone else's muse, really. She's always more or less had the same concept, but has been constantly refining it over the years. Every album, she would say, 'This is the definition of me,' and it was the next album, and she was like, 'No, this one definitely is the definition of me." And she was always kind of right, because it was an example of her at that point or period in her life.
What makes Solange such a crucial pop star?
Stephanie Phillips: I think she's an important pop star because she is the creative vision and drive behind everything that she does. And although a lot of pop stars have always done that, I think since seeing Solange do that, a lot more people are taking that and getting involved in every aspect of [the creative process]. I also think that she has a really interesting voice in terms of speaking openly and honestly, to reflect her experiences as a Black woman and the Black community as well, without being reductionist or pandering to mainstream ideas of what Blackness could be. You could do a very cliched idea of Blackness and Black womanhood and become really popular, but she hasn't really done that. It's always been very refined, very distilled and unique; not conforming in those ways is really interesting because it's very easy to conform even when you're talking about something like Blackness.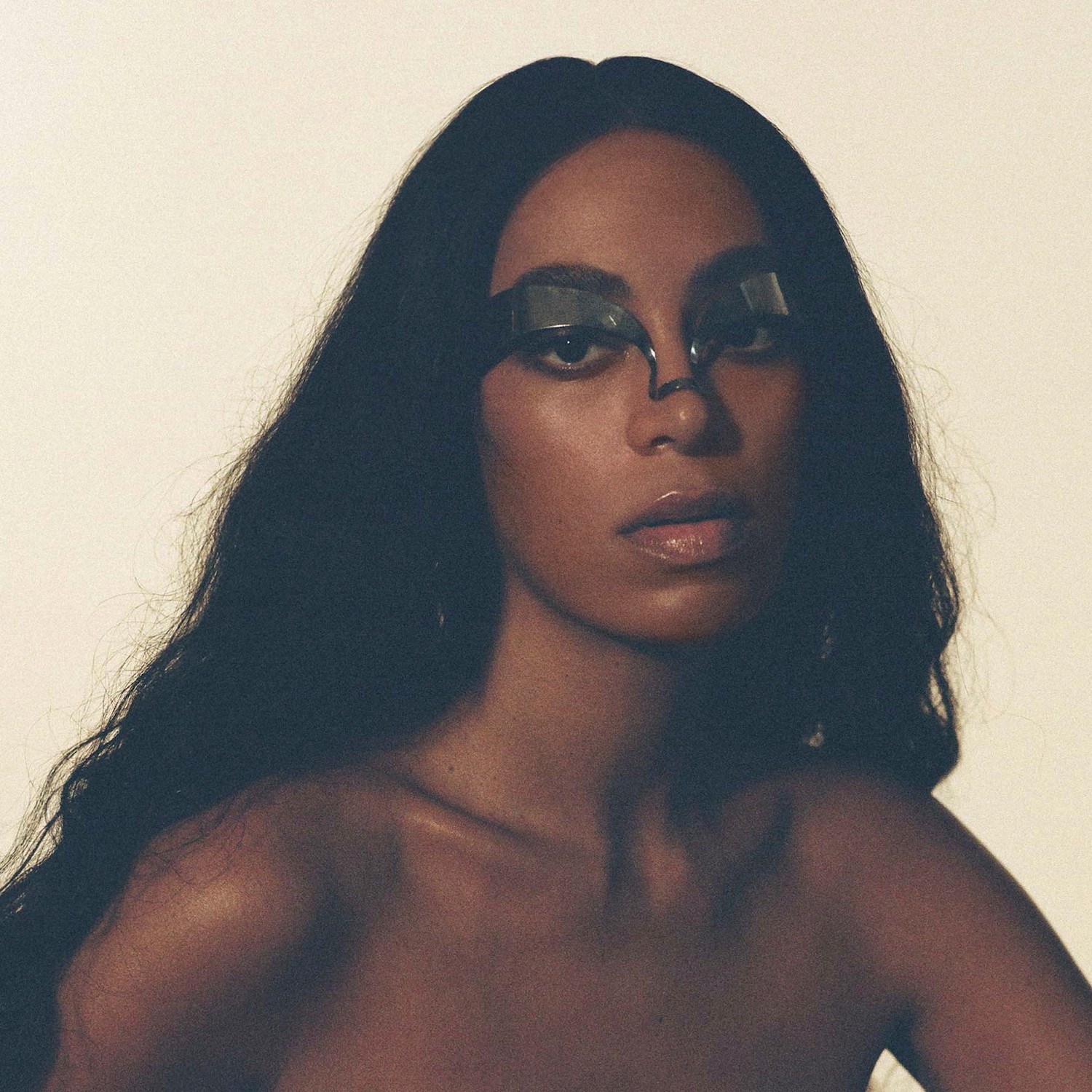 You explore A Seat at the Table as a portrait of Solange in her vulnerability, in a pivotal transition period. How would you summarize her journey from A Seat at the Table to When I Get Home?
Stephanie Phillips: She'd worked on A Seat at the Table for years and it was supposed to be the album where she has sorted through her trauma, her understanding of herself. And what she found was that forming the album on stage was retraumatizing her all over again. So going on from that, she wanted to go in a different direction. A Seat at the Table is like her album for the Black community, When I Get Home is more of an exploration of herself, and then the Black community, as well. [A Seat at the Table is] about all these really dark things, and so that's why When I Get Home feels a lot lighter. Some of it's a bit clubby, it's a bit experimental. She wanted to do something completely different that wasn't just Black people talking about trauma—it could just be us existing in a space, going to the club, talking about our hometowns. In a way, it was actually quite a bit more expansive than A Seat at the Table.
When When I Get Home came out, a lot of people were confused because they thought it was going to be an even more grandiose statement following up A Seat at the Table. I think that came off to some as random pop music, but it's also like, why can't it be?
Stephanie Phillips: Yeah, exactly. It doesn't always have to be on one artist. She'd made that massive statement, so then there does need to be some change in the way that the world is reacting to Black people and the Black community. There needs to be progress for anyone else to make another statement. Otherwise, it's just kind of, 'What are we doing here?'
In what ways do you think that pop music can be revolutionary or punk?
Stephanie Phillips: In the UK at least, every time there's a new music genre, that term comes up in the press, 'Is this new punk?' And I don't know if that's a question that needs to be asked. I think that sometimes that can be the mainstream trying to latch onto a genre that's often majority POC or Black or from these immigrant communities, that doesn't necessarily need to be reflected through that kind of gaze. But saying that, I think that pop music can be as revolutionary as anything else can be, because if you have the space to use words and music to state your case, then you could technically change the world. Nina Simone and Marvin Gaye, that was popular music that was also revolutionary.
I think [pop musicians] are often dismissed because the pop sphere isn't always taken seriously, which can be a shame, really. It's still a place that has as much value and will have as much impact as the small indie label or the more traditional punk space. I think aesthetic will always be commodified in some ways, but I think politically, it's very easy to tell if someone's where there or not, because you can kind of gather if they've done the reading or if they've taken interest in the subject that they want to talk about. I'd say pop stars like Solange, they're not necessarily using a punk aesthetic, it's about the messaging. You could say it's almost DIY, or it's almost punk.
For me, Black liberation comes through the destruction of capitalism, and for as long as capitalism works, racism is going to exist, because the two things came together. I think she's approaching it possibly with an upper-middle class, Black American idea of not necessarily lifting yourself up by your bootstraps, but focusing on Black-owned businesses, buying within your community and things like that that are still more or less within capitalism. There are some great ideas in terms of overall depictions of the Black community, of talking about mental health, and just generally making good songs. I don't think that there there's an anti-capitalist anthem within Solange's back catalog, but I think that's okay. I don't think we need to demand that of pop stars, because they're not necessarily the right people to have those conversations.
How do you think that punk and high art co-exist for
Solange?
Stephanie Phillips: It all seems to be part of the same expression of the self. If she can be rebellious within a song, she can be rebellious within designing architecture. She played at the Guggenheim, a massive space that's usually full of white people, but brought all of her dancers and all of her band. They were dressed all in browns, and the audience were all in white, so it was this huge artistic space where everyone was participating just by existing. Taking over those spaces and reconfiguring who is at the center, who is on show, and who's important within those spaces, that is quite rebellious.
Taking over those spaces and reconfiguring who is at the center, who is on show, and who's important within those spaces, that is quite rebellious.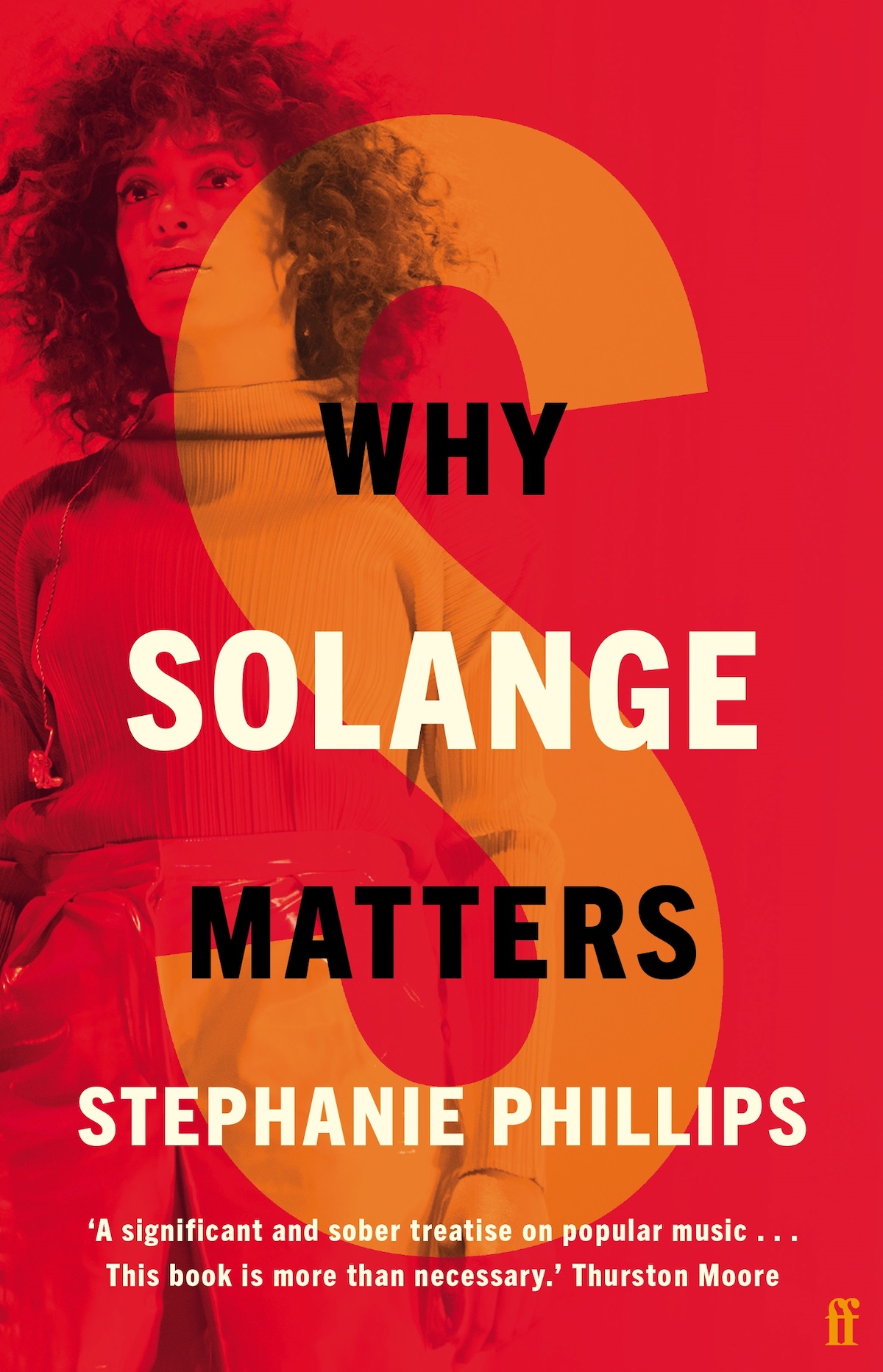 Solange is very much an auteur, but her work is also about connecting with different Black artists, cultures, and audiences. How do you think that her individualism configures in the scope of broader movements that rely so much upon collective action?
Stephanie Phillips: I think that participating in the art is in itself a communal activity. Especially [A Seat at the Table], I think that's definitely giving something back to the community. It has connected with the Black community so much that it's almost become a meme, just the image of the album cover. I don't think [individualism and collectivism in art] are two separate things, because that piece of work can inspire someone else to then go into their community and make the change that they want to see. There were listening parties for A Seat at the Table, and people talked about these feelings and experiences that they've never talked about because they were in a room with other Black people, taking it in, and listening to those words. There is a collective element that is a part of all music, and in this album there definitely was.
What do you think Solange's impact thus far means for Black art going forward?
Stephanie Phillips: I think that Solange, like a lot of artists, has been affected by the past year and the pandemic, and I think that everything is up in the air in terms of what will come next. I hope that people will feel able to create whatever they want without having to be restricted to telling a specific story in a specific way—that going forward, people will have a lot more freedom to be fully themselves.
— — — —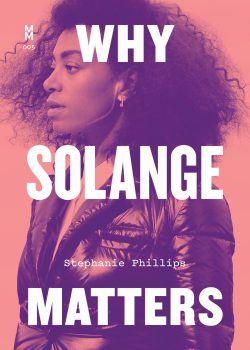 Connect to Stephanie Phillips on
Twitter, Instagram
? © 2021
:: Stream Solange ::
---