MIKE cements himself as the king of the alternative hip hop scene on droned-out head swirler Disco! 
Stream: 'Disco!' – MIKE
---
The alternative hip hop scene is one of the most quietly exciting things about music right now. You'll not see them climbing the charts or headlining festivals, but this scene boasts some of the best rappers around—and MIKE may be its brightest star. A part of this movement since its inception, his prolific mind has spawned six full length albums since 2017. His latest Disco!, a droned-out head swirler of a record, is an instant classic.
Earl Sweatshirt's Some Rap Songs is the blueprint for this style, a 25-minute Millennial Madvillainy, encompassing the best elements of the style. At times, Disco! hits the same heights, bristling with fuzzy soundscapes. Mike and Earl are close friends; Mike has described him as a mentor and a major influence. Mike's vocal delivery is similar to Earl, but that's to be expected: It's the best way to rap over this style of music. The long drawl of his stressed syllables and liberal vocal fry allow him to emphasize words for effect without killing the mood.
Back to eating Sarge, now we got the beef resolved
Had to leave my heart, I had to get the demons off
How you seen the star? Remember we ain't meet at all
It's just me and wall, dripping tar, speaking flaws
When the mission start, I pray it never lead to war
It's hard to feel the parts, crazy I've been needing more
My addictions start, my frame of build is greedy core
Ugh, shit we blazing like a meteor
This hookless hip hop is the antithesis of the genre's commercial side. Some critics label it "Mumble Rap"—almost always pejoratively—as if it's a bad thing that rappers are using their voice as another layer of rhythm. Disco! is not cerebral per se, at least not in the way you'd expect from rappers like Del Tha Funky Homosapien, GZA or Aesop Rock. However it will attract fans of these artists, as it rejects the same concepts those artists do in favour of lyrical depth and musical exploration.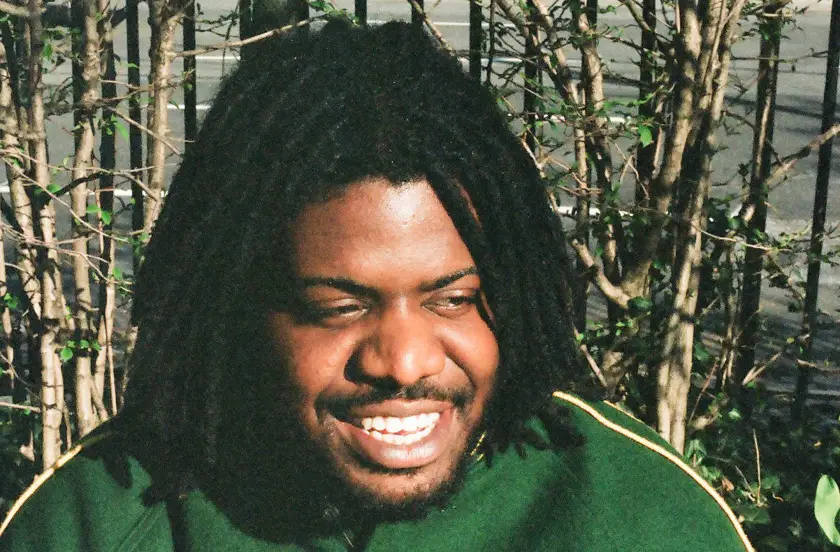 If you're looking for an easy descriptor of this style—albeit not the most orthodox— it's Tim and Eric Awesome Show, Great Job! The anarchic, nonsensical sketches, the banal low-key conversations, the low quality stock music—it's got the same vibe. It's also structured the same way, presented in short, unrelated segments, content piled on content, presenting a thought held in your mind for a moment then carried off on the breeze. These are minute-long daydreams and bizzaro-candy commercials. Disco! lends heavily from old soul and jazz records, many of which were released decades before MIKE was born. The sampling is relentless, grinding songs into dust before they resurface as snippets, like ghosts from history before vanishing again. 
I'm choosing not to peep, you ain't cool enough to beat down
I got enough pull to tug a tree, I hit the jeweler for my teeth style
When cool is with a gleam, playеd it smooth
And did the scheme routе
Rulers of the East, I got ruins up in each town
Roots what's in my jeans, learned to used it up at Dee's house
Cooling off the links and plus the room was loving green mouth
The boomers didn't teach but the Buddha
Brought some peace 'round
The harsher side of the sonic palate on Disco! takes some getting used to. "alarmed!" has the treble channel turned right up for a tinny, ear-splitting production value, reminiscent of Aphex Twin's "Cornish Acid". "Frogville (MK Ultra)" mixes programmed drum loops and slo-mo voice effects for the aural equivalent of wading through a swamp. "ghoulish" lives up to it's name with MIKE's constant rapping backed by a heavily chopped up wordless vocal sample. These pieces push boundaries, asking questions about what can be sonically accepted as hip hop. While Kanye West and Kendrick Lamar churn out bombastic stadium-filling bangers, artists like MIKE are content with the inverted subtlety of their medium.
Ugh, the ghost'll plea when it's resolved, a holstered weeping child
I know the deepest of my wrongs, I had reconciled
My hope for peace'll keep me stronger with a sweeter smile
I smoke and drink to keep me calm, at least to be around
While overthinking don't belong, I try and shrink a cloud
MIKE's verses are often pruned down to single line observances. He offers advice and wisdom while talking about his experiences. He raps like he's sat next to you on a sofa in the basement of a house party at 2am. Sentences float briefly in the atmosphere before being popped out of existence by the next line, ideas present just long enough to consider before being carried onto the next concept. None of them are more or less profound than the others, just different. It's a little bit too structured to be a true stream of consciousness, but it's not far off.
This style is limiting in some ways, but the lack of narrative focus can lend fuel to the creative fire. Ideas which would be boring after five minutes sizzle in just two, the chop-chop-chop speedy delivery allows a lack of lingering to keep the beats and grooves fresh. It is true hip hop minimalism. By scrapping the formulaic constraints, artists like MIKE can unfetter themselves and explore many ideas in a short space of time. It is this creative liberty which makes this style of music so special, and Disco! will be considered a classic of the genre in years to come.
— —
— — — —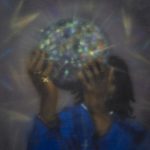 Connect to MIKE on
Twitter,
? © Akhira Montague
:: Stream MIKE ::