With her poignantly dark song "The Wolf," English singer/songwriter Freja Frances provides a tantalizing glimpse of what to expect from her debut album.
Listen: "The Wolf" – Freja Frances
---
Any battle with mental health is often unavoidably destructive, causing clarity and rationality to fade away in an often swift and abrupt manner. Even when solace is sought out, detrimentally destructive thoughts can still unwelcomely linger, infecting even your most joyful moments with a level of toxicity. Time and support are normally the best paths to the welcomingly reassuringly feeling of salvation, but when you reach that healthy place in your life, it's not surprising that you're often a completely different person than the one you thought you knew. Poignant, dark, and foreboding, Freja Frances' "The Wolf" explores the palpable depths of depression and its associated inner and outward struggle.
We were set free to crawl down this empty road
We will never become anything of worth
Tell me something no-one else knows
I want to know you before we return to the dirt
Atwood Magazine is proud to be premiering English singer/songwriter Freja Frances' new single "The Wolf," the first track to be released from her upcoming debut album The Funeral. The album, due out on September 13, 2019, serves as Frances' first body of work after a slow string of singles releases that began in 2016. The lyricism embodied within "The Wolf" marks some of Frances' darkest work yet, delving deeply into the inescapable feeling that distress and sorrow could, at any time, be around the corner.
Better get out of here before
we're caught up in this flood
Better get out of here they heard
we sinned and they want our blood
Take me into the woods
and make sure we're never apart
'Cause the wolf is after you
and he wants your heart
It's hard for the resonant lyrics not to hit home with the overt fairy-tale metaphor embodied within the track's lyricism being instantly recognisable to most. To deliver her lyricism, Frances adopts an almost ominous tone, perfectly suited to the track's stirringly thought-provoking sentiment. Throughout her voice gracefully floats above the track's minimalistic yet enthralling piano-led production.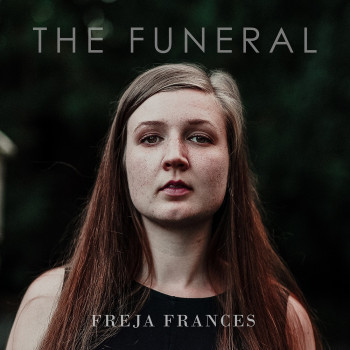 "I wrote this song when I was nineteen, the wolf characterises how I felt about my depression at the time – it was something that I didn't have much control over and was trying to run from," Freja Frances tells Atwood Magazine. "The song tells a story through fairytale-inspired lyrics about two people who are struggling with mental illness and the social stigma that comes with it, they're trying to support each other but still always feel as though the wolf is close behind."
It's time to leave the
safety of this fairytale
It was only ever words
Follow me, I've left you a breadcrumb trail
Please come and find me
before it's eaten by the birds
With her debut album entitled The Funeral due for release on the 13th of September via ShimmerSun Music, it's an exciting time for this talented singer/songwriter. In support of the album's release, Freja Frances is set to headline the Marlborough in Brighton on Saturday the 14th of September. With "The Wolf" signaling that Frances' music is venturing further into tackling more sombre subjects, it'll be incredibly interesting to hear the narrative embodied within her debut album.
Listen: "The Wolf" – Freja Frances
— — — —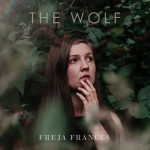 ? © 2019
:: Stream Freja Frances ::