Tallahassee-based indie Wild Planet grapple with impermanence and loss in their song, "The Dream."
— —
On September 22, Tallahassee-based indie band, Wild Planet, released their debut EP Subtle Spectres. Nostalgic and introspective, the band created a set of songs based on past lived experiences. Written in part by all members of the band, the songs' lyrics themselves remain relatively ambiguous, making it easy for listeners of all backgrounds to create, for themselves, their own meanings. But, while the songs serve as collaborative way to deal with the past, the lyrics for the EP's final track, "The Dream," were written by vocalist/guitarist Dartanyan Melendez, the song carrying a much more concrete and personal meaning for the singer.
I awoke from the dream
And I took to the table
I awoke from that dream
And I took the streets
Listen: "The Dream" – Wild Planet
---
"This song was written, the idea at least, in February of last year," says Melendez. "And sometime in that month, I had a very vivid dream about my dad…the dream itself was basically about death, and me sort of having to face that reality of people in your life leaving when you have no control over it. In that dream, I was faced with my dad literally decaying in front of my eyes."
Though Melendez didn't have any concrete plans to write a song about the dream, during a "jam session" with the rest of the band, he could feel this dream formulating itself into a song. He let the lyrics come out of his mouth as they wrote, and, wanting to preserve this original feeling and idea, did very little editing to the song's lyrics so that what is heard in the finished product, is almost the same as what the lyrics were in the song's infant stages.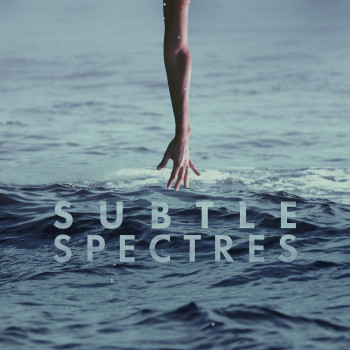 And I told you, son
That I'm never gonna be stable
I told you son,
That I'm never gonna be faithful
"I woke up from that dream absolutely shaken and in tears," says Melendez. "Just sitting with that thought makes you appreciate all the people that are close to you."
On the surface, it's hard to think that this song could be one that's grappling with the idea of death or loss. Upbeat and pulsating, this song doesn't necessarily feel sad. But, if you pay close enough attention, you might begin to feel slightly unsettled. While the song is constructed in a major key, the key of C, the band never actually plays a C chord, meaning the progression of the song goes unresolved. "It just keeps drifting back and forth and it never really hits home," says Melendez.
But this juxtaposition, of a sad story wrapped within a seemingly upbeat and pop-like package, is what makes this song a standout. Though the song feels simple, every aspect of it was methodically thought through and arranged in such a way that it forces audiences to make a choice: be a passive listener and bop your head along to the beat, or be an active listener, and allow yourself to feel some discomfort.
"The Dream," while stream-of-conscious, is an eloquent take on a difficult subject. Methodical, yet simple and concise, Wild Planet has proven themselves to a band to watch.
— — — —
cover © 2017
:: Listen to Wild Planet ::