"Maybe it's not enough anymore, living breath to breath," sings a wistful Matt Pond on his band's latest release. Simple yet stirring, "Street Squirrels" resonates with a bittersweet beauty as Matt Pond PA explore purpose and meaning, life and death… through the lens of two furry puppets.
Street squirrels run through traffic
On the edge of a Saturday night
Front steps and shipwrecks
At the dance with emptiness
With my back to the screen door
hands upon these thighs
Maybe is not enough anymore
living breath to breath
Watch: "Street Squirrels" – Matt Pond PA
---
Atwood Magazine is proud to be premiering "Street Squirrels," the second song off Matt Pond PA's upcoming album, Still Summer (out 8/11/2017 via Matt Pond's independent label, 131 Records). The culmination of a long and winding journey that began in Philadelphia in 1998, Still Summer will be Matt Pond PA's twelfth and final album: It comes on heels of the band's December 2016 release, Winter Lives, and features the talents of Laura Stevenson, Laura Burhenn (The Mynabirds), Caroline Reese and Anya Marina, along with "copilot" band members Chris Hansen, Shawn Alpay, Mel Guerison and Kyle Kelly-Yahner. Following the band's 2017 tour (see dates below), Matt Pond intends to formally disband Matt Pond PA as he himself embarks on new adventures.
It is with this knowledge in mind that we greet "Street Squirrels," whose heartfelt lyrics and impassioned performance make for a dazzling, poignant, and vivid listening experience. Rich bursts of melody overwhelm the senses as acoustic and electric guitars harmonize with Alpay's awe-inspiring cello. Pond's warm, earnest voice paints a portrait of change, bolstered by gentle keyboard beds and light, airy textures. It's the sound of nature, channeled through a chamber-folk singer/songwriter. And it's absolutely breakthtaking.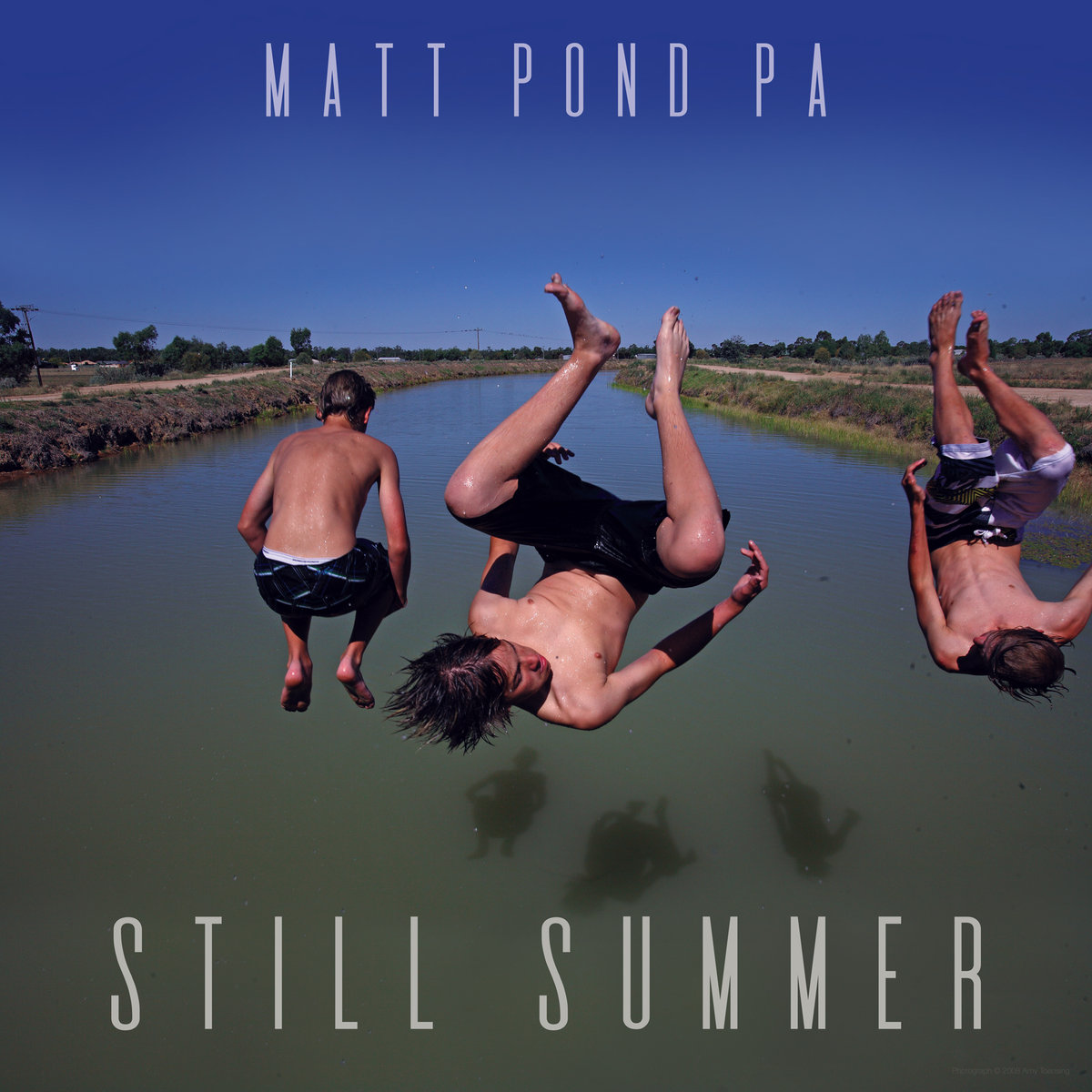 Shadows cannot consume
I'm already in darkness
Street squirrels don't think twice
Between the lines and the tires of death
With my back to the screen door
Hands upon these thighs
Maybe it's not enough anymore
Living breath to breath
"I'd like to believe there's an intentional, stately innocence to 'Street Squirrels,'" reflects Matt Pond. "I wrote it on my front steps, watching squirrels live out their terrifying dreams on the pavement in front of me — while I sometimes spend large swaths of my days, running from reality along the dry riverbeds and dusty, dirt roads of the virtual world. If only I could live that wildly, that fearlessly — captured completely within the moment."
At first watch, "Street Squirrels" feels cute – almost comical. The personification is quaint, and wholesome: We see love consume two lonely squirrel puppets, an innocent yet powerful emotion that engulfs both in rapture. Fireworks go off as they bask in their togetherness… But that spark, like every fire, is not forever. The video's final chapter explores death, and leads us to wonder if a "street squirrel's" fate – that is, roadkill – is any more or less important than our own.
To make a long story short: Squirrels seem to be in a constant state of embracing life. We, humans, generally spend our days distracted and out of sync with our lives. Maybe we can learn a thing or two from those squirrels – after all, our paths aren't all that different. Each of us has a beginning, middle and end. No matter how long or short our lives may be, it's how we spend that time that matters.
Pond's musings over this video show the delicate care with which he has approached this subject: "We put it together with a group of friends. We didn't think it would go beyond the experience of making something sweetly ridiculous — making something sweetly ridiculous was what it's all about. The simplicity of a couple passionate puppets, the experience of bringing existence and death to life. What else is there?"
"To be remembered, to be celebrated. Bravely passing a torch at the end of a life. There's a strange beauty in everything."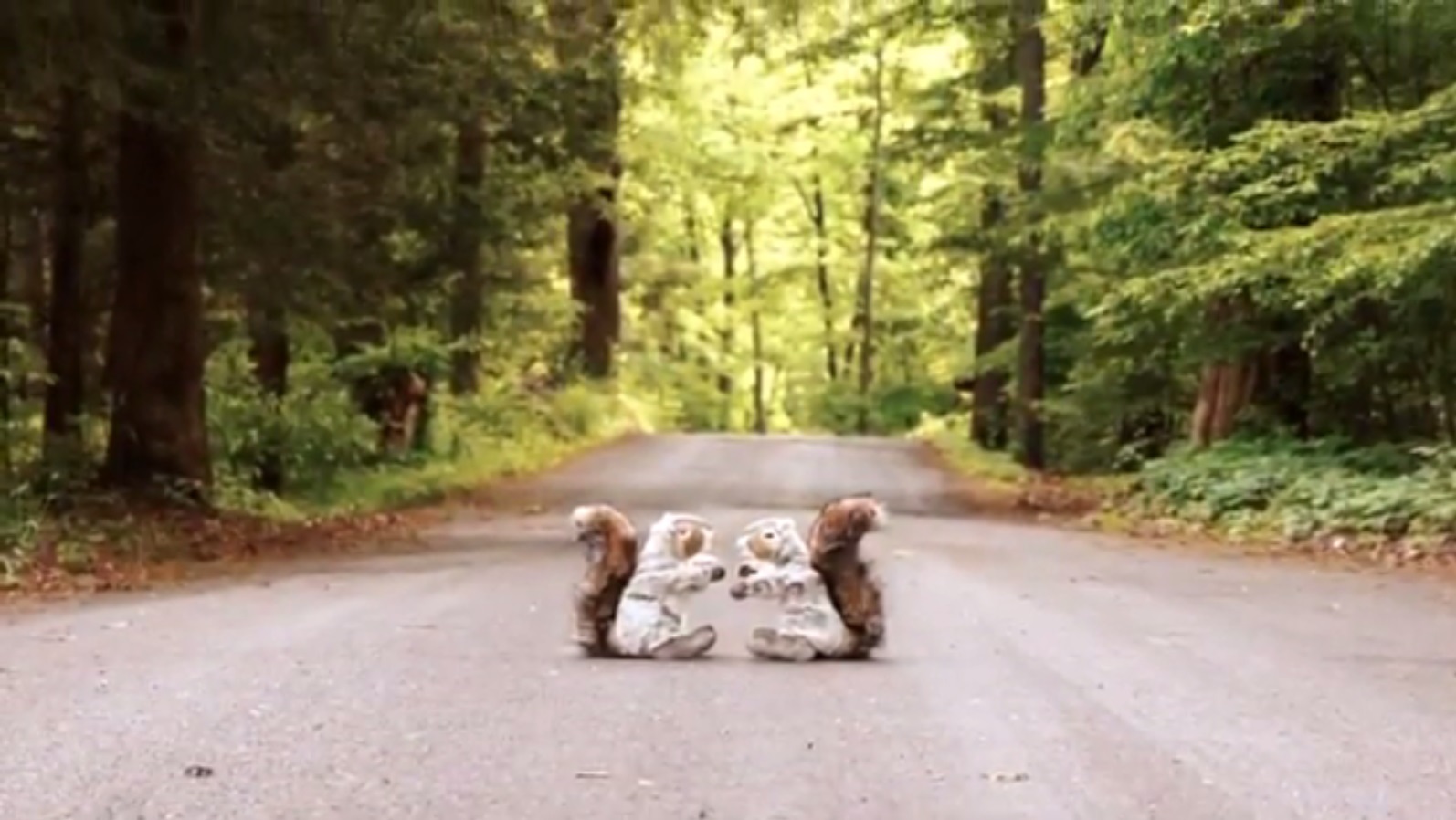 Swelling with vibrant music and a deeply conscious lyrics, "Street Squirrels" promises to leave you with a warm, fuzzy feeling inside. "It's not about reliving the past," says Pond, writing about his final album. "It's about allowing the present to breathe. It's about holding hands with ghosts and then letting go."
Stream Matt Pond PA's "Street Squirrels," exclusively on Atwood Magazine!
— —
— — — —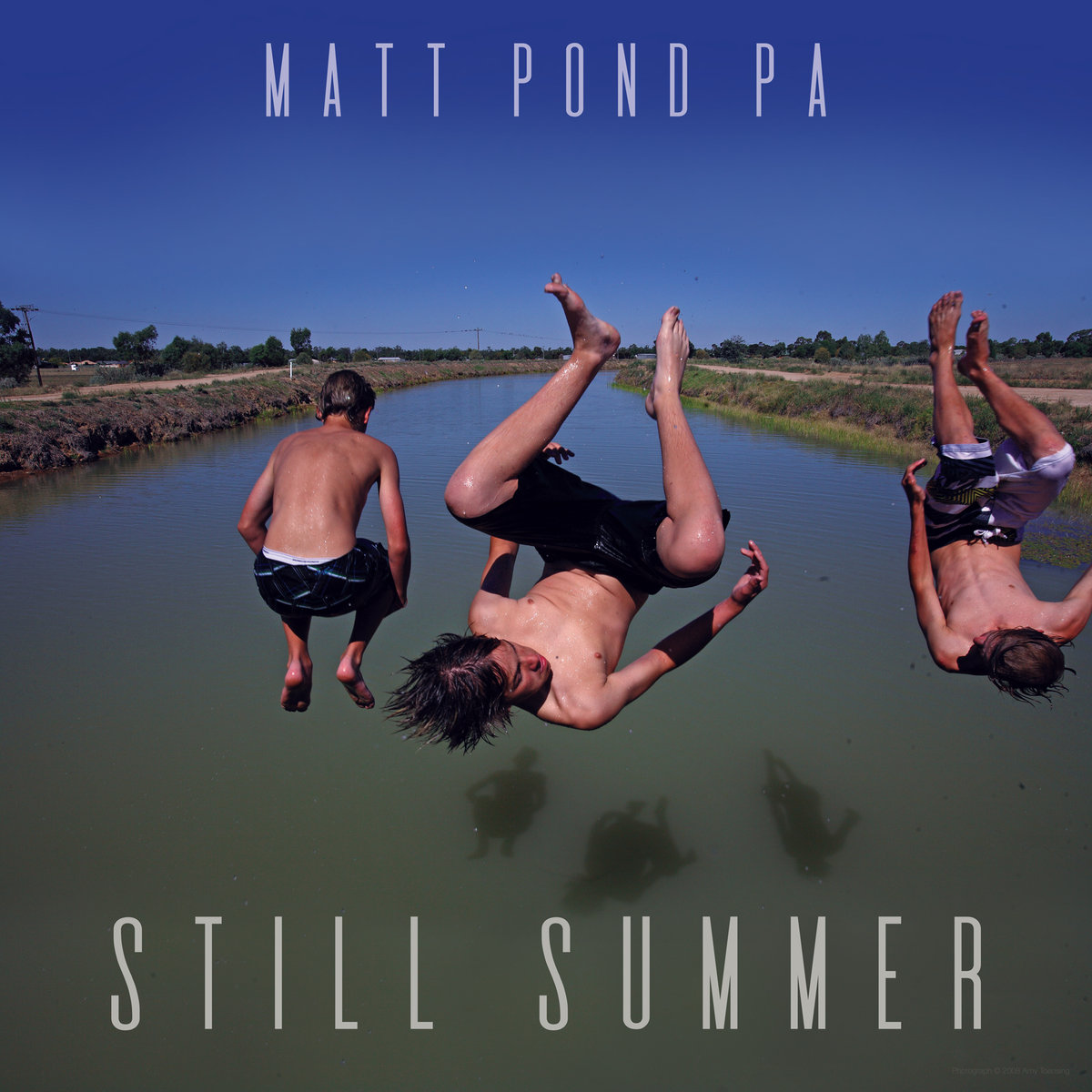 cover © 2017
---
:: Matt Pond PA :: 2017 Tour Dates ::
09.21 – Lancaster, PA @ Tellus 360
09.22 – Jersey City, NJ @ White Eagle Hall
09.23 – Hamden, CT @ The Outer Space
09.24 – Philadelphia, PA @ Johnny Brenda's
09.25 – Brooklyn, NY @ Brooklyn Night Bazaar
09.28 – Cleveland, OH @ Beachland Tavern
09.29 – Columbus, OH @ Ace Of Cups
09.30 – Louisville, KY @ Zanzabar
10.01 – Chicago, IL @ Schubas
10.02 – St. Paul, MN @ Turf Club
10.04 – Davenport, IA @ Raccoon Motel
10.05 – Iowa City, IA @ The Mill
10.06 – St. Louis, MO @ The Firebird
10.07 – Dallas, TX @ Double Wide Bar
10.08 – San Antonio, TX @ Paper Tiger
10.09 – Austin, TX @ The Sidewinder
10.12 – Atlanta, GA @ Drunken Unicorn
10.13 – Charlotte, NC @ Snug Harbor
10.14 – Carrboro, NC @ Cat's Cradle
---
:: Listen to Matt Pond PA ::