A dazzling bubblegum pop record full of heart and passion, Presentations of Electrical Confectionary is a sugary sweet soundtrack and a bright spark of life in the dark.
'Presentations of Electrical Confectionery' – Fascinations Grand Chorus
---
Listening to Fascinations Grand Chorus' debut album feels like two steps forward, and one big step back to the sounds of the 1960s. A dazzling bubblegum pop record full of heart and passion, Presentations of Electrical Confectionary is a sugary sweet soundtrack and a bright spark of life in the dark.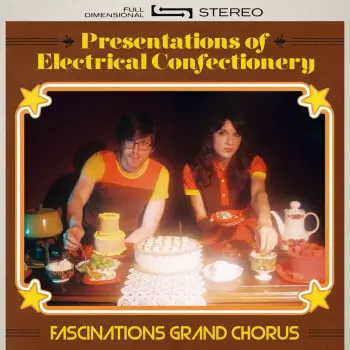 Maybe I am what you were
An echo with the thoughts of her
There will never be a
moment or just one minute
You're not here with me
I will never lose those moments
Oh, my Goodness
Echos endlessly
Impressions that are with me still
Won't leave me and they never will
Atwood Magazine is proud to be premiering Fascinations Grand Chorus' debut album Presentations of Electrical Confectionery, independently out November 1, 2019. The "audio pop experiment" of Brooklyn/Jersey City-based songwriters Stephanie Cupo and Andrew Pierce, Fascinations Grand Chorus have been actively and successfully exploring so-called "retro" styles for the past four years, ensuring that surf-rock and bubblegum pop remain present, if not miniscule, parts of today's musicscape. Their debut album comes in the wake of 2017's Anglesea EP and 2016's self-titled EP, both of which found the dynamic duo building cohesive windows into sounds that last ruled the airwaves over fifty years ago.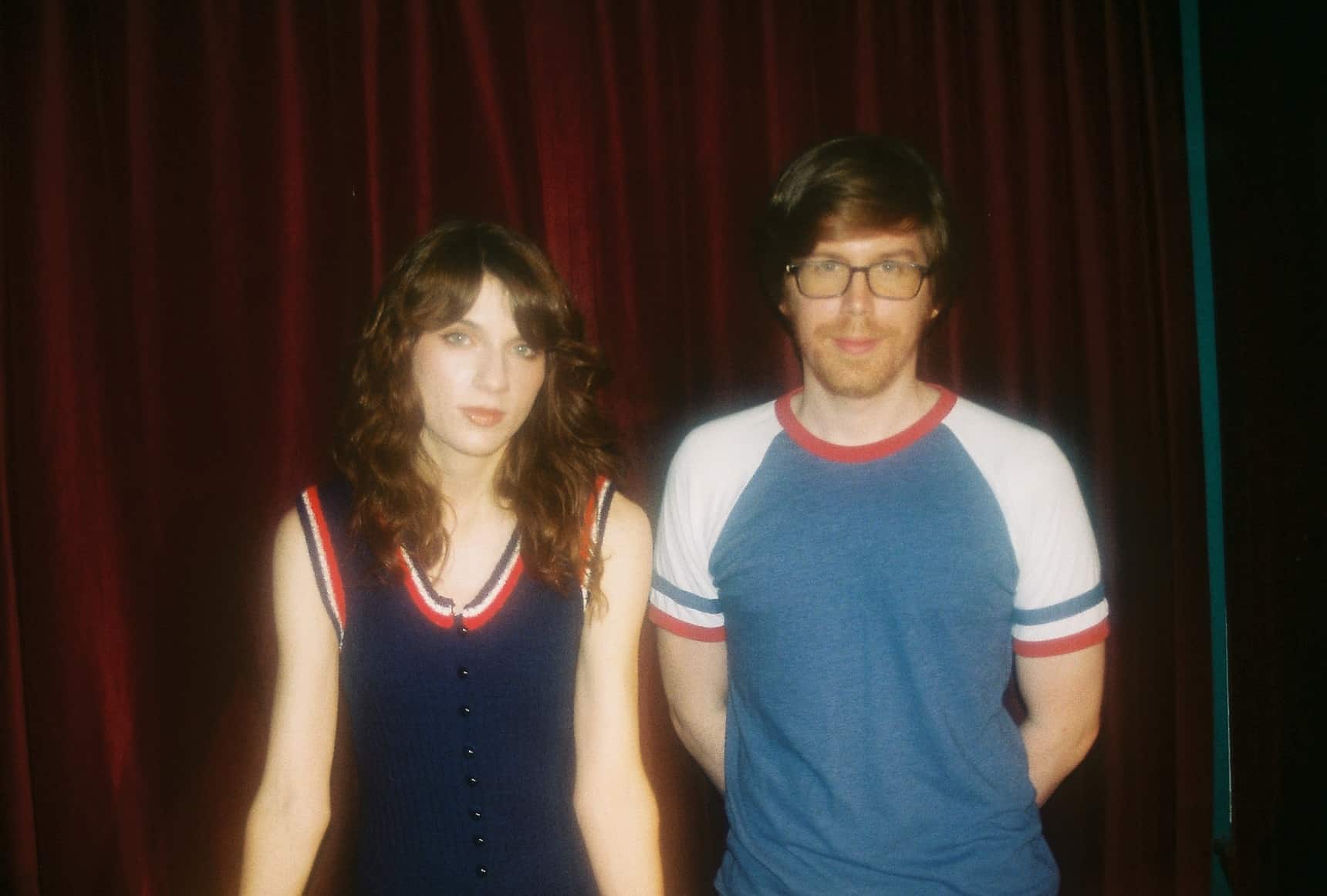 In premiering Fascinations Grand Chorus' song "When You're Mine" off their Anglesea EP in 2017, Atwood Magazine praised the band's "mastery of a sound not heard on major radio in many, many years," noting how the EP pushed the boundaries of the duo's songwriting while finding them incorporating new sounds and textures. "Think of it as the evolution of The Beatles in 1963 to The Doors in 1967: Compared to their previous works, Anglesea truly is the next level, a deeper exploration of musical possibilities." Meanwhile, the song "When You're Mine" presents itself as "blissful bubblegum pop wrapped in a cool indie blanket, a love song that can be as happy as it can be sad, depending on who's listening."
---
Arriving two years after the group's last EP, Presentations of Electrical Confectionery unveils a brand new set of previously unreleased songs that continue down the path of the album's predecessor. Opener "Can't Let Go" is a dynamic rocker that immediately engages listeners with an fierce attitude that borders on Blondie-like punk. Most songs are short, sweet, and punchy – leaving their own marks in various ways, whether it's love and heartfelt longing in the solemn "Echoes" or hope in the Pet Sounds-era Beach Boys-y track, "Future World."
That Fascinations Grand Chorus manage to so seamlessly capture sounds of America's musical past, without infringing or copying off those artists and songs directly, is a testament to this band's ineffable talent and their passion for pop/rock music.
"This album is inspired by grandiose aspirations that fall apart and the departed attractions that accompany them," the duo tell Atwood Magazine. "To get into the specifics of what that exactly means can rob the listener the experience we intended. Do the songs mean something very personal and reflect specific people and places? Of course. But this album is in-part about discovery and ambitions that don't always lead to success. The key is to find those sweet confections, show they have more than a throw-away value and keep the optimistic spirit alive."
For those interested and excited by this style and musical sound, Fascinations Grand Chorus have delivered an unforgettable experience long assumed dead and gone. The Jersey City-based indie pop band are single-handedly reviving bubblegum pop in the Tri-state area, and their album represents yet another milestone in their still-blooming first chapter.
Experience the full record via our exclusive stream, and peek inside Fascinations Grand Chorus' Presentations of Electrical Confectionery with Atwood Magazine as the band go track-by-track through the music and lyrics of their debut album!
'Presentations of Electrical Confectionery' – Fascinations Grand Chorus
:: Inside Presentations of Electrical Confectionery ::
— —
Can't Let Go
We've been playing this song live since show #1 so it's nice to finally get it out there for public consumption. The chorus is heavily inspired by the amazing way Ronnie Spector can make "ooohs" just as powerful as any lyrics. We hope we captured just a fragment of that magic.
Tonight
We are very happy with the baroque breakdown and the shifts in this song and hope you are as well.
Echoes
The only song of ours to clock in at under 2:00. But this little guy packs a punch in its arrangement and theme. You can hopefully hear our love of Brian Wilson shine through on the instrumentation and chord progressions. We try to tackle loss with optimism and Stephanie utilizes soprano sax for the first time in FGC history.
Electrical Delight
There was a time in prior decades where a sense of discovery existed and chances were taken with creativity – which often feels lost now to easier ways of guaranteeing profits. This literally applies to any/every industry, music included. They were trying to build a better tomorrow…TODAY!
Future World
Like a grand and miraculous spaceship, our planet has sailed through the universe of time. And for a brief moment, we have been among its many passengers. From the very beginning, we have always sought to reach out to one another…to bridge the gaps between us…to communicate.
Until I Found You
Here is a pop song with a pop guitar line and a pop hook. Pop lyrics and pop nonchalance. A classic style pop song through a modern lens and then back through a vintage lens. Pairs great with any playlist!
Would It Be
A longer companion to Echoes, we hope this song moves you emotionally in some way, at least a little. Very proud of this ballad.
Cry Over You
We wanted to do a noisy song with the attitude of the Ramones – if fronted by a woman and loaded with crunchy keyboard sounds and synths that hurt your ears.
Together, You and I
This is the most guitar heavy track on the album (especially for a band that's only keys/drums live) which was intentionally done to both showcase Dennis Pierce's excellent guitar playing and pay tribute to Big Star.
Back Again
Our proudly purely bubblegum jam that is influenced by White Plains' greatest tune(s). We love "Every Little Move She Makes" but they should step up to the plate or get the hell out of the way. This started off as a song about Ziggy comics. That little guy who's always trying his best. But we didn't have the time to change the whole album to a Ziggy concept. Maybe the next one?
— —
— — — —
? © Kelli McGuire
:: Stream Fascinations Grand Chorus ::
---