Are fairytale stories still fairytales, if the two lovers don't end up together in the end? Our culture has a tradition of celebrating the reunion of destined souls – the match made in heaven pairing that doesn't work, until it does. And everybody lived happily ever after.
BoTalks' sophomore single is a poignant lament of lost love and a last-ditch effort to embrace those feelings before they're gone forever. Featuring Caroline Pennell, "Fuck It" throws caution to the four winds in a bold attempt at that fairytale ending.
I fell hard for you
Stayed my side cuz I thought after time
I would be with you
But though years passed us by
You met girls I met guys
And we both took some time to find ourselves
You knew it from the start
But then we fell apart
And we both ended up with someone else
"Fuck It" – BoTalks ft. Caroline Pennell
---
BoTalks made quite a frenzied introduction in 2017: Their debut single "Know U Anymore" featuring Sarah Hyland got the critics talking, and while many publications managed to fudge some aspect of their identity, the song established them as a presence worth watching. To set the record straight, BoTalks is Alex Kinsey (of Alex & Sierra, who announced their breakup in September 2017) alongside longtime creative partner and producer, Johan Linbrant. The duo offer a far more electronica-leaning sound than we ever heard with Alex & Sierra, with electropop instrumentation and deep, pulsing rhythms.
That said, the presence of female vocalists – first with Sarah Hyland, and now with Nettwerk-signed Caroline Pennell – clearly indicates a desire in Kinsey for a female counterpart. Pennell, who just released her own debut EP in January, opens "Fuck It" with a hauntingly sweet vocal delivery. Accompanied by a lone piano line, her words evoke the sadness of having not ended up with the one you always thought you were destined for. Think Arie and Becca. [i]
But I'm always in love
In love, yeah
always in love with you
there's no mountain high enough
to come between us two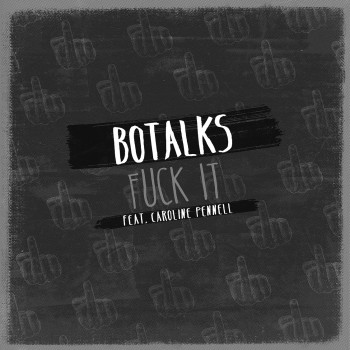 Pennell's voice grows more confident and embolded as she opens up about her true feelings toward this "wannabe lover." Synths and percussion join the piano to craft a fuller soundscape in the chorus. We feel a heavy weight lift as this powerful confession resonates in our ears:
Fuck it I don't wanna be your friend
I'm missing you and
I don't care what anybody says
So c'mon take a leap over the edge
'Cause I don't wanna die
Wishing you were mine
As Pennell's verse ends, Kinsey's male lead begins. He shares his own side of the story, and we discover that things aren't quite as bright as Pennell made them out to be. "I gave up on you… I met girls you met guys, we both took some time to find ourselves," he sings plaintively, "Though I want you back, I know we can't go back, 'cause breaking up was necessary hell." His desire for the relationship is as real as hers is, but unlike her willingness to jump back and try things again, he's put up a shield – he doesn't want to get hurt again.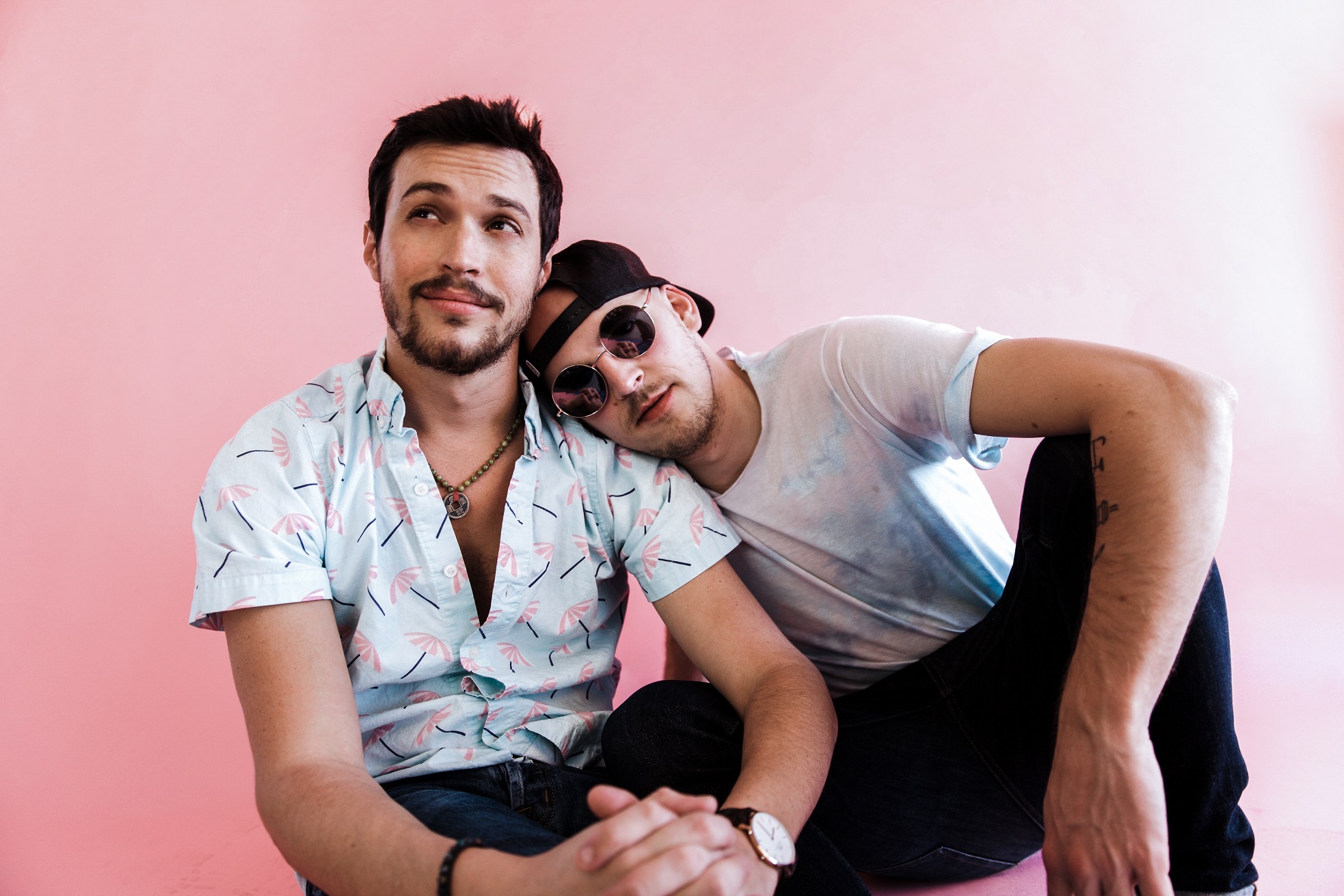 Kinsey's vocals eventually coalesce with Pennell in a dazzling outpouring of long-buried emotion. Singing in unison, their chorus is reminiscent of Oh Wonder, thoguh the surrounding electronics lessen the song's full emotional impact.
Nevertheless, these are the moments both players have been waiting for: Their convergence. Pennell and Kinsey's voices melt into one another with hypnotizing symmetry, her highs complementing his lows and vice versa. Together, they make one powerful whole, and isn't that the ultimate message of this song? Don't be afraid of pursuing the things that are hardest.
The title "Fuck It" really says it all. To hell with everything else! Few things really matter at the end of the day, and we need to, as individuals, cherish the people who matter most to us. If that means confronting the one you always loved and telling them how you feel, then go do that! You won't get another chance.
Everyone deserves that fairytale ending, don't they?
BoTalks are bold risktakers, and it seems every gamble they take is paying off handsomely: "Know U Anymore" has over seven million combined streams according to their PR, and "Fuck It" has already enjoyed upwards of 20,000 listens in its first day. Assuming BoTalks (and every write-up about them, including ours) don't get censored, "Fuck It" is the kind of lovelorn, heart-on-sleeve confessional that just might cut through all the madness.
Stream "Fuck It" on your preferred platform below, and look out for more from BoTalks in the months to come!
— —
— — — —
? © Lauren Allaina
---
[i] Yes, this a direct reference to 2018's The Bachelor, Season 22