The basket cases of the early '90s, Green Day return with stronger production and a splash of social commentary on their thirteenth studio album 'Father of All Motherfuckers'.
•• •• •• ••
We now have 30-plus years' worth of evidence to indicate what the nature of a new Green Day record will be. One batch of them are sure to be lengthy epics defined by political rhetoric and introspective narrative heft (American Idiot, 21st Century Breakdown, and Revolution Radio all fit this description quite nicely). The others are short, raucous outbursts of punk-rock energy with free-for-all excursions into ebullient, pot-influenced lyrical terrain (see Dookie, Insomniac, and their 2012 ¡Uno, Dos, Tré! trilogy for doses of this formula).
The length (26 minutes) and name (Father of All Motherfuckers) of their latest release both make it rather obvious which of these two categories this one falls into. But a rollicking good time is still guaranteed for all who aren't too put off by the band's most explicit choice of an album title ever (the abbreviated censored version, Father of All…, will have to do for those folks). These ten two-to-four minute tracks are charged with much of the free spiritedness that the trio exhibited in their early career. Only now that they have become seasoned rock veterans over the ensuing decades, their guitar and drum-playing have grown considerably more sophisticated and provide the new album with plenty of extra kick.
'Father of All Motherfuckers' – Green Day
---
The excitement takes off right from the opening moment of the title track, as drummer Tré Cool starts pounding away and and Billie Joe Armstrong introduces a surprisingly high-pitched falsetto not quite like anything we've yet heard from the Green Day frontman in his entire career. "Huh uh, what's so funny?" Armstrong asks, sounding far more like Jack White than his usual self. "There's a riot living inside of us."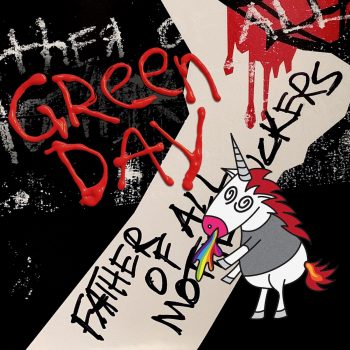 As the album flies by at a breathless pace, we are treated to more of that same scene of chaos. "Stick a hammer in your mouth, knock your teeth out to the ground, you're a liar," goes "Fire, Aim, Ready," such a sincere ode to flying fists that it's no wonder that it became an official opening theme song for the NHL. Later on, "Junkies on a High" presents a scene of young delinquents partying in the flames "as we watch the world burn." With respect to the Green Day catalogue, this carries whiffs of the apocalyptic landscape described at length in 21st Century Breakdown. With respect to more contemporary popular culture, the ending of Joker comes to mind. Either way, such fiery imagery has plenty of purpose on a 2020 Green Day album.
---
Father of All Motherfuckers ultimately boils down to an overview of the adolescent angst that these three California punkers once spent entire LPs chronicling.
"I am a kid of a bad education, the shooting star of a lowered expectation," Armstrong sings at one point. And then: "I was a teenage teenager, I am an alien visitor, my life's a mess." All he'd have to do would be to follow up with, "It all keeps adding up, I think I'm cracking up," and it'd be even more obvious which era of Green Day this new album is intending to channel.
No doubt there are those who will say this celebration of misunderstood teenagers is less than befitting of three men who have now walked the Earth for a combined 144 years. But it's still hard not to be moved by the band's sincere attempts to connect and empathize with that particular demographic. This is particularly the case on "Graffitia," an ode to those who were struck by the Rust Belt's industrial decline, in which Armstrong promises these "long-lost souls" a place in the paradise that shares the song's title. Coupled with this subtle songwriting is the absolutely terrific rock production that Armstrong, Cool, and bassist Mike Dirnt deliver for an unbroken half-hour stretch. These guys have now spent two-thirds of their lives in a band together and there's no reason to doubt any of their chemistry going forward.
Father of All Motherfuckers has no intention of challenging American Idiot for the title of the Green Day album that produced the biggest hit singles, spoke the most to its current moment, and that pulled off the audacious attempt at a nine-minute rock song not just once, but twice. But for fans unconcerned about seeing the band outdo themselves thematically — who simply yearn for more high-octane tracks from the reckless youngsters who rode into prominence on the strength of carefree songs "about boredom, masturbation, and smoking dope" — then there is plenty of enjoyable material to feast upon across these ten infectious new tracks. May the 2020s be Green Day's fifth decade of fine punk rockin'.
---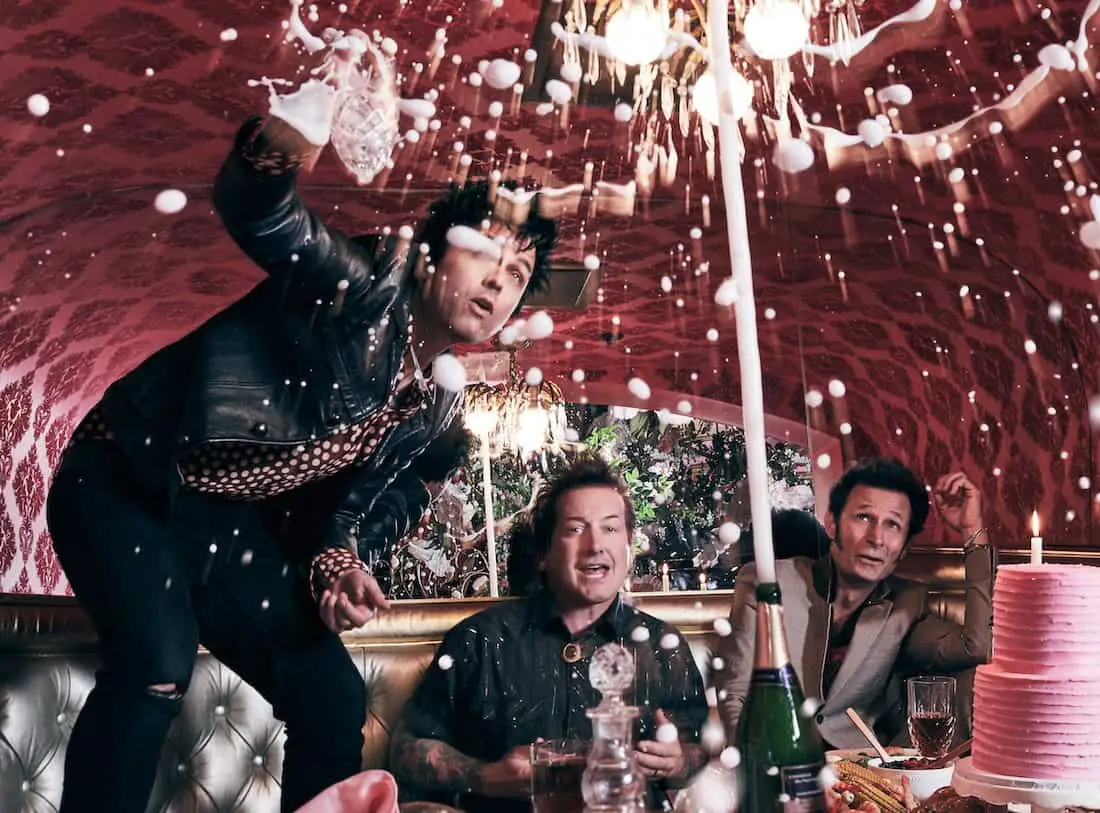 — —
— — — —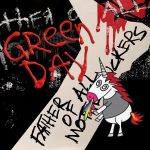 ? © Green Day
Father of All Motherfuckers
an album by Green Day
---