Toronto-based duo Favours explores the desperation that comes from delusional love on "She Is Soul," employing intoxicating guitar riffs that will leave listeners in a trance.
Listen: "She is Soul" – Favours
---
Love, or merely the idea of it, can easily lead one down paths of desperation in order to preserve it. At what point does it become too much, and what will ultimately break the spell? It's a topic of remorse and heartache, one that Favours explores with a sonic fervor on their song "She is Soul." With fanciful guitar licks and a melody that will leave listeners craving more, "She is Soul" deftly explores the desperation that is at play in misguided love.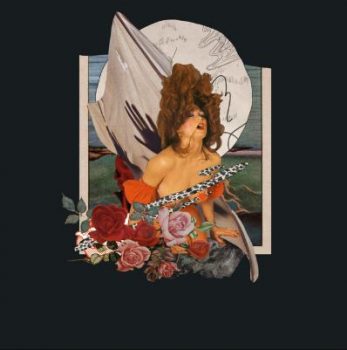 The Toronto-based duo Favours discography might be small, but what they lack in numbers they make up for in strength, each of their tracks a soundscape of the best of indie-rock meets punk. With "She is Soul," the duo exemplifies this with an unfettered passion that translates into an enrapturing listening experience of the highest sonic quality.
Full stop I'm in love again, never let go, never want it to stop.
Been made to wait, did I aim too high? I hear her laugh and then it all just drops.
What I needed is a lover who cares to show me how
The song opens with a slick bassline and steady percussion, immediately creating an aura of mystery and intrigue. This plays well into the deep and booming vocals that, as soon as they begin, transform the song into its next phase. The first chorus brings about onrushes of instrumentation, each coalescing into a marvelous display of craftsmanship. This onrush only builds as the song progress, becoming louder in its presence and intoxicating listeners because of it. It circulates the ear with ease, listeners not long after losing themselves to the music and entering a beautiful stupor. At the song's end, the bustle is at its highest, the vocals and instruments bellowing out with a mighty roar. The last few seconds of silence are a needed reprieve, but as soon as it's over, one would be hard-pressed not to replay the song in its entirety.
Full stop here it comes again, I never let go, never want it to stop.
Been beaten down but I gained control, maybe spent too long left alone.
With all her charms and glistening eyes, I walk in silence to hear the tone.
Never felt this before, never felt this before, never felt this before she is soul
The duo didn't stop there, though. They took to the director's chair and brought the auditory journey into the visual, crafting a music video that encapsulates the hypnotic presence of the song with perfection. The video follows two individuals who embrace one another, forfeit one another, and lose themselves to the spell they are under. As they stagger around, they slowly enter a trance, joining listeners as the enthralling presence envelops all parties involved. It's the perfect companion piece, elevating the song to new heights.
What I needed is a lover who cares to show me how.
I need to behave when your around, I need to love you.
I need to get you when your down because I'm always thinking I…
What I needed is a lover who cares to show me how
Favours has a penchant for stellar soundscapes, something that "She is Soul," proves they are in no way slowing down on. By expertly diving into the complicated emotions and logistics of love, even a false one, the duo showcased and achieved a new tier of musicianship, one that makes Favours a band to be on the lookout for.
Listen: "She is Soul" – Favours
— —
? © 2020
:: Today's Song(s) ::
:: Stream Favours ::