With its '70s inspired melody and bassline, Foxwarren's "Everything Apart" delivers an infectious beat that one will be hard-pressed not groove and lose themselves to.
— —
Andy Shauf is known for his meticulous style, often incorporating orchestral sounds that fit perfectly into each track. His sound is subtle and at times faint, but that doesn't stop his arraignments from bringing an immense amount of power and gravitas to the melodies and beats. Those staples have been placed to the side with Foxwarren's "Everything Apart," opting for a busy and energetic collaboration that will leave listener's grooving uncontrollably.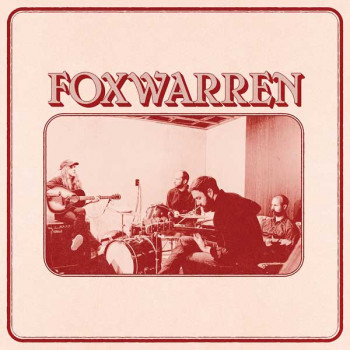 Released November 5, "Everything Apart" is the newest single from the Canadian-based band Foxwarren. Comprised of friends Andy Shauf (guitars/keys/vocals), Dallas Bryson (guitar/vocals), and brothers Darryl Kissick (bass) and Avery Kissick (drums & percussion), Foxwarren are no strangers to making music, but it would be understood for one to think of them as wholly new. The band had released a small EP back in 2010, but had since gone silent. With "Everything Apart," the message they are sending is clear: They're bolder, they're louder, and, most importantly, they're back.
Listen: "Everything Apart" – Foxwarren
---
"So much time and effort went into making this album; it's something I think we're all really proud of," explains Shauf.  "My touring and recording schedule got pretty wild over the past three or four years, so it put the Foxwarren album on the backburner. Making the album was such an enjoyable time – the collaboration and frustration of it all. All of us trying to make something better than we previously had. I'm excited to get it out into the world and have other people listen to it. We've been a band for 10 years or so and never properly released an album, so this is special for the four of us."
"Everything Apart" is a mélange of styles that range from '70s bass-lead tunes to a noir-influenced tempo. Its throwback feel stands as the driving force, allowing the song to have an aura of secrecy surrounding it. It's slick, and the sound they have created is fresh and a phenomenal change of pace. Their identity is showcased beautifully, giving listener's a wonderful understanding of what they have been working on for these past few years and what they will continue to bring.
The song begins with a soft electronic soundscape, serving as a buildup to the bass and percussion that soon follows. Shauf's unmistakable vocal work joins the mix along with a loose guitar melody to make it whole. The halfway point marks a slowdown in time with all that can be heard being the electronic soundscape and guitar. It's anxious yet captivating, like the framework of a spy thriller. Ft. Langley took notice and based the music video around it.
---
"Combined with Andy's existential lyrics, the song's propulsive feel reminded us of the noir-ish tension of classic spy thrillers like 'The Conversation', 'Three Days of The Condor', and 'Tinker Tailor Soldier Spy'," explained the video's directors. "With the band's blessing, we set to work on creating our own micro cold-war thriller, paying homage to era tropes like zoom-heavy camerawork, trench coats, and analogue tech."
Foxwarren's "Everything Apart" is an absolute delight to listen and lose oneself to. They've done an excellent job at creating a unique sound while also still being mesmerizing from start to finish. "Everything Apart" is one of the most imaginative, gorgeous, and stylish singles of 2018, and if listeners can expect the same amount of talent and charm from the album, this will be a quick contender for Album of the Year. The self-titled album releases November 30 via ANTI- Records & Arts & Crafts.
— —
— — — —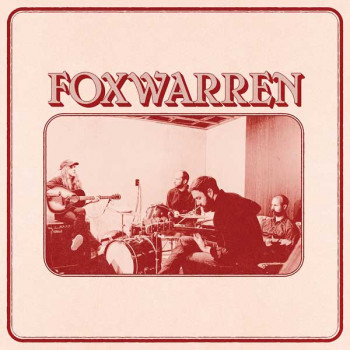 ? © Chris Graham