Old Sea Brigade's "Hope" shows that simply living and appreciating where you are in life is a much safer bet in achieving the smile we all wish for in our daily lives.
I want to feel hope when I die, so I know what I left behind
— —
We often live each day trying to be the most perfect possible version of ourselves, aiming to make every second count. With how ephemeral the days are, it's easy to get caught up in trying to achieve that goal. However, being constantly at war with that daily struggle won't get one closer to it, a truth that is conveyed on the newest single from Old Sea Brigade, "Hope" (Nettwerk).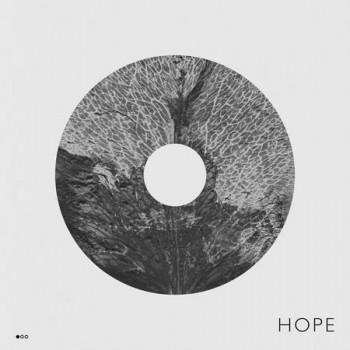 Atwood Magazine is proud to be premiering the music video for Old Sea Brigade's latest single, "Hope," off of their upcoming album – Ode To A Friend. Nashville-based singer, songwriter, and multi-instrumentalist Ben Cramer creates music that is hard to pin down, allowing for his solo project Old Sea Brigade to encompass multiple areas in the music world while at the same time creating a niche that is all his own. At times singer-songwriter, other times indie-rock – no matter the inspiration behind the mélange of styles, Cramer has created a soundscape of the utmost sincerity and beauty.
I want to feel hope when I die,
so I know what I left behind
I want to feel peace when I rest,
so I know that I passed loves test
Oh so I know I passed loves test
That beauty is evident with his music, notably the poetic lyricism that accompanies the melodies. With "Hope," Cramer hides nothing with the first line, giving the listener full disclosure of the themes and questions that will soon follow. A touch of piano and a delicate flourish of finger-picked acoustic guitar soon join creaky ambience to create a dreamlike soundscape that blends together effortlessly. The resulting sound is one that perfectly evokes the feelings of trying to find meaning with the day-to-day, a terrifying but ultimately endearing question that has no one true answer.
I don't want to feel alone when I sleep,
Heavy chest I'm trying to breathe
Don't rob me from what I might need,
Joyful mind in the breeze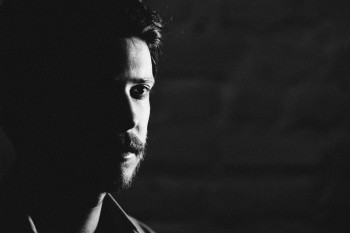 Cramer has crafted an emotive aural representation of the bittersweet nature of life, and that same passion is carried visually with the music video for "Hope." Aurally, "Hope" creates a scenic landscape seen within the minds of the listener, and director Kevin Johnson has transitioned those exact images into a visual representation perfectly.  Set in a forest covered by the early morning fog, Johnson emboldens the themes present in "Hope," making for a scene that illustrates the bittersweet nature of these questions about life and how one goes about it.
"We filmed the video early one morning at Fall Creek Falls in Tennessee. The narrative follows the extremes of love and loss, and life and death" explains Cramer to Atwood. "We tried to capture the importance of subtle moments and how those moments become more meaningful as life continues." To say they achieved their goal would be an understatement. There is a beautiful hurt that comes with the video, one that truly prods at the hearts of its viewers. The viewer follows an intimate moment of revisiting past memories and finding peace in the now. The melancholic nature of the track is offset with the smile of our protagonist, hinting that this goal of living in a state of daily perfection is not what brings an unfulfilled happiness. Rather, it shows that learning to appreciate where and who you are every day is a healthier option that can provide one with the smile they're looking for, even when loss and grief come uninvited into our lives.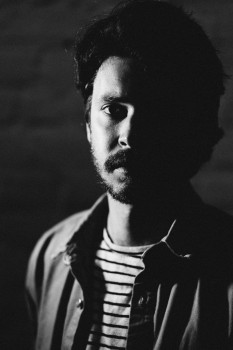 And I always want more
But with you I never get bored
So wake me up in five
I'll walk the dog you stay inside
For someone so early in his career, Cramer has achieved such an honest and authentic sound that is equal parts compelling and heartfelt with Old Sea Brigade, and "Hope" is the prime example of his fantastic work. The blending of acoustic guitar, ambient synths, and piano is genius, and when played over his poignant and introspective lyrics, it's not hard to see the appeal Old Sea Brigade has. There's no release date set for Ode To A Friend as of yet, but if "Hope" is any indication for things to come, then we are more than willing to wait.
Enjoy Old Sea Brigade's new music video, exclusively on Atwood Magazine!
Watch: "Hope" – Old Sea Brigade
— —
— — — —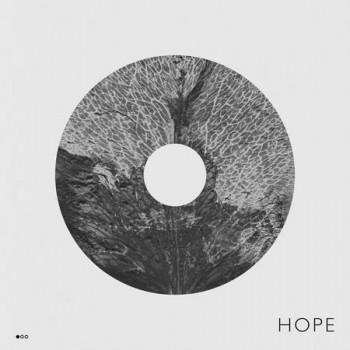 ? © Allie Hine
:: Stream Old Sea Brigade ::
---
:: Old Sea Brigade Tour ::
* = opening for Tall Heights
Fri. Oct. 12 – Toronto, ON @ The Drake Hotel *
Tue. Oct. 16 – Lakewood, OH @ Mahall's *
Wed. Oct. 24 – Kansas City, MO @ The Riot Room *
Wed. Oct. 31 – Portland, OR @ Doug Fir Lounge *
Tue. Nov. 6 – Phoenix, AZ @ The Rebel Lounge *
Fri. Nov. 9 – Dallas, TX @ The Curtain Club *
Mon. Nov. 12 – Nashville, TN @ The High Watt *
Sat. Nov. 17 – Carrboro, NC @ Cat's Cradle *