A smoldering, summery seduction, Foley's dreamy groove "Hold Within" is an enchanting beacon of heat and a radiant first look at the Brooklyn band's forthcoming third LP.
Stream: "Hold Within" – Foley
---
It's easy to get distracted and lose focus, but in moments of clarity it's obvious that this cycle of peeling back the layers is the only thing worth doing.
It's March 30th and currently a brisk, unseasonably chill 30°F in New York City, but it's starting to feel like summer within these four walls – all thanks to Foley. The Brooklyn band's new single is an enchanting beacon of heat: The kind that can keep us warm until the weather outside matches the temperature within. A smoldering, dreamy groove, "Hold Within" radiates with comforting, cathartic folk rock charm as Foley revel in the wonder of intimate connection and discovery.
One man singing is another man sung
Try singing out from the mouth to the tongue
One hand hitting on the rim of the drum
Shellshock voice like a lighter in my lung
Leveling the pines for the time, let it pass
Same time that'll wash you like the grounds from a glass
Raking out the backyard, taking out the trash
Listen to the sounds of the hounds in the grass
But oh, Jawbone, what you gonna do?
Know it glows as it grows inside of you
Atwood Magazine is proud to be premiering "Hold Within," the lead single off Foley's forthcoming third LP, The Joke Turns Sad (out later this year). Once the trio of Eddie Byrne (vocals, guitar), Joe Guzzardo (guitar), and Tom Parisi (bass), the Brooklyn-based folk rock band has since expanded into a sizzling sextet – and with the addition of Collin Melazzo (drums), Danny Barbati (piano), and Nick Biagini (saxophone, flute), comes a seductive and refreshingly fleshed out sound that seems to channel the very same rays that shine down from the sky each day.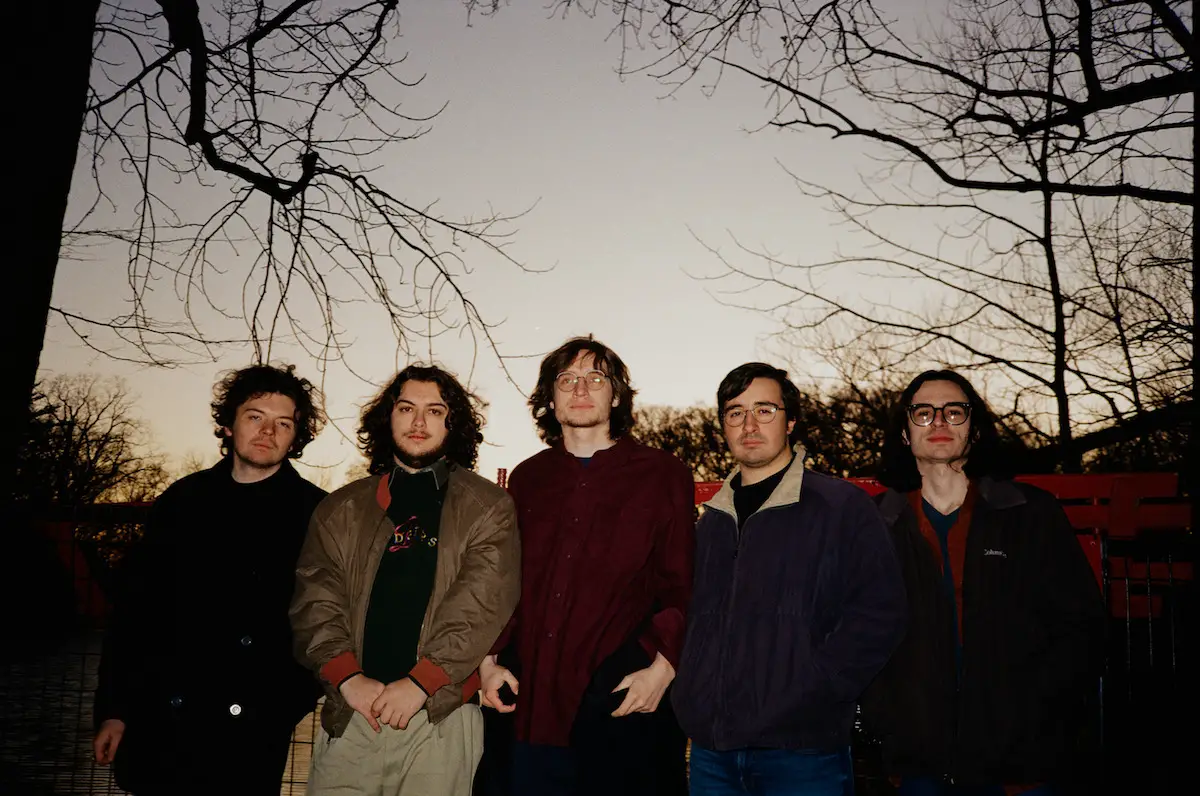 For Foley, who formed in 2017 and thus far have two albums (2019's You Can Never Go Back and 2021's Songs of the Lyrebird) to their name, "Hold Within" is something of a reintroduction: A rebirth that captures their fuller potential as a growing group.
Oleo whistled and he said to me
You know, this is just how it was supposed to be
Dog at my heel and a hummingbird beak
Baking in the kitchen with the bread and a bee
And you know I go, reach for a pen
To discover a love that lives within
The song itself explores the magic of the creative process itself.
"It's common for writing to illuminate certain things previously were unexamined," Foley's Eddie Byrne tells Atwood Magazine. "It's really common for songwriters to have a sense of "dictation", that you're simply grabbing something that is pre-existing in the air. It's a mysterious thing, but one reading is that in these moments you are accessing a part of yourself that can only emerge through verse and melody. It's a wonderful and often surprising process, and bringing these songs alive with fellow musicians is a boundless exploration."
"The lyric of 'Hold Within' compares this process of uncovering via writing with the types of discoveries which unfold while braking down walls in relationships. It's easy to lose focus, but in moments of clarity it's obvious that this cycle of peeling back layers is the only endeavor worth enduring."
"'Hold Within' was also the first song we arranged as a five-piece, and it put a lot of wind in our sails. We immediately fell into a really exiting textural groove, which brought an album into sight. For this reason, and that the introductory welcome-mat feeling of the song has made it our de facto opening song for live shows, it is a very appropriate "front door" for the album."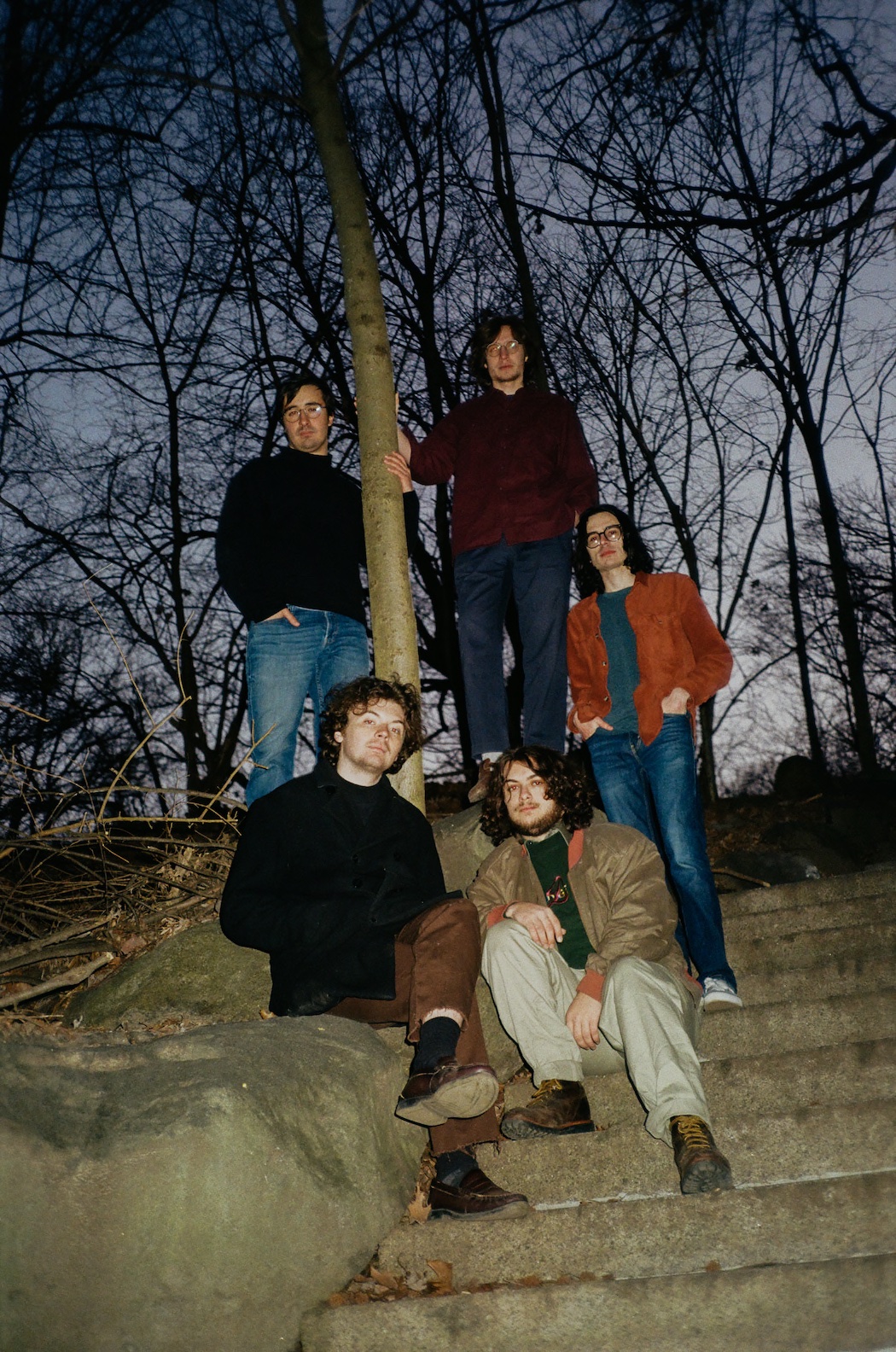 One man singing is another man sung
Still feel the heat of the liquor on my tongue
One hand hitting on the rim of the drum
Taking up a day 'till the giving is done
Calm as the salt laced on your skin
No I'd love to see the love that you hold within
Sonically reminiscent of early Lord Huron and Mt. Joy, "Hold Within" is a dazzling, dreamy addition to Foley's already enchanting folk-fueled repertoire. There's more musical fire to come on The Joke Turns Sad, but for now, stream this harbinger of heat exclusively on Atwood Magazine.
— —
Stream: "Hold Within" – Foley
---
— — — —
Connect to Foley on Instagram
 © Jack Pompe
:: Stream Foley ::
---