Bold, brash, and brutally honest, Knox's debut EP 'How to Lose a Girl in 7 Songs' is a passion-fueled pop/rock frenzy channeling the artist's grief into catchy, cathartic gold.
for fans of Smallpools, COIN, lovelytheband, gnash
Stream: "Sneakers" – Knox
---
The next generation of pop/rock provocateurs is upon us, and artists like Knox are leading the charge.
The 25-year-old Dayton native formally debuted his musical project last August with a sonically tight, emotionally turbulent song about his cheating ex and her deceitful activities. Soaring, charged vocals, searing hot guitars, and clever wordplay about her sneaking around (and an apparent love for Nike's) helped make "Sneakers" an overnight sensation.
The ensuing six months saw Knox continue to break down his breakup, establish his music as a beacon of angst and exhilarating energy, and sign a major label record deal. Word to the wise: Spilling your heart and soul in song is always the right way to go.
Bold, brash, and brutally honest, Knox's debut EP How to Lose a Girl in 7 Songs is a passion-fueled pop/rock frenzy channeling the artist's grief into catchy, cathartic gold. Seven cinematic upheavals find a broken heart bleeding bright as Knox takes us on a musical and emotional roller-coaster ride that aches in all the best ways.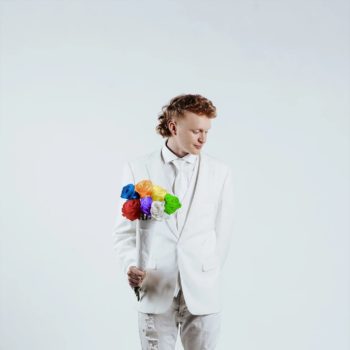 You got that sugar in your voice
You're living shameless, it's a choice
You keep your laces like your boys
Tied up, tied up, tied up, tied up
And there's a word around this town
It's kinda sounding like your name
And more than rumors get around
I was lined up, lined up, lined up
But cherry chapstick, drama queen
Tiptoeing these downtown streets
Tried to sink her nails in me
But I don't really need to see
what's under that t-shirt
– "Sneakers," Knox
Released February 17 via Barbershop Records / Atlantic Records, How to Lose a Girl in 7 Songs is an invigorating inner reckoning manifest in, as its name suggests, seven feverish, wildly fun singalongs. It's also a stunning introduction to Dayton, Ohio born, Nashville-based singer/songwriter Knox, who dropped out of college just a few years ago in order to start pursuing music full time. After moving to Nashville in 2019, Knox caught the attention of "punk-pop" artist John Harvie (signed to Warner Music Group affiliate 300 Entertainment); he struck a publishing deal with River House Artists / Sony in 2022.
At some point along the way, we know that he also had his heart absolutely gutted. "I feel like this is the tip of the iceberg, just the start," Knox says of his debut EP. "All of these songs are about a relationship, which is cool because on the next stuff I get into myself and my individual life more. I treat this as, "Hey I'm Knox and I know how to make heartbreak music and I can't wait to show you the other stuff that we're capable of." This is the intro to show the world that we can make songs that are going to hit you in the heart."
How to Lose a Girl in 7 Songs is, admittedly, a bit of a misleading title – seeing as he had already lost the girl before writing these tracks – but the record's message, its mix of light and dark humor, and its raw emotional magnitude are obvious and immediate.
In bed without you
I'm wide awake
Try to just forget I found you
And then how I pushed you away
Oh my God, was I insane?
You had everything that I ever wanted
But now I'm checking off the boxes in our old apartment
While I'm packing my things
I just got to pour a drink to help me
'Cause love kind of sucks
Pretty messed up
Guess I didn't know that it would hurt this much
Really never thought you'd ever hate my guts after all
Old ups come down, crashing in the ground
Maybe that's what happens when I run my mouth
Take a look around and you're not here
And I just can't beliеve you're gone
But thе beat goes on and on
– "Hate My Guts," Knox
"The main thing is that every song is about how a relationship can go wrong – whether you're the good person or bad person in that scenario," Knox tells Atwood Magazine. "Everybody has gone through a breakup or heartbreak, and there's a song for everyone on it."
"I think [my vision] did change because originally, I was just putting music out and seeing how it goes – it was never supposed to be what it is now. And now that we have such a cool opportunity, I want to make it as big as we can. I want everyone possible to hear this. That was never part of the goal; it was just to put it out for fun, and now I feel like so many people have connected with it already, so I want to see how far we can push it and what can happen. It started off as a project from 5 to 6 of my best friends in Nashville that didn't have a lot going on a year ago, and now I'm doing interviews about it!"
In his own words, Knox describes this record as relatable, feel-good, and inspiring.
"It's just me and my friends making these songs, and I want people to know that, and feel like they can do it too," he smiles. "I want other music kids to believe that they can make it if they work hard."
Since its release, "Sneakers" has alone amassed over 20 million streams across all platforms. Once a standalone track, the lead single off Knox's debut EP has a special place in his heart – but the truth is that it's one of seven stunning songs, each of which stands out on its own merits. From the bouncy, hard-hitting opener "Hate My Guts" to the tender tempest "NYC," How to Lose a Girl in 7 Songs is 22 minutes of sonically and emotionally charged ecstasy.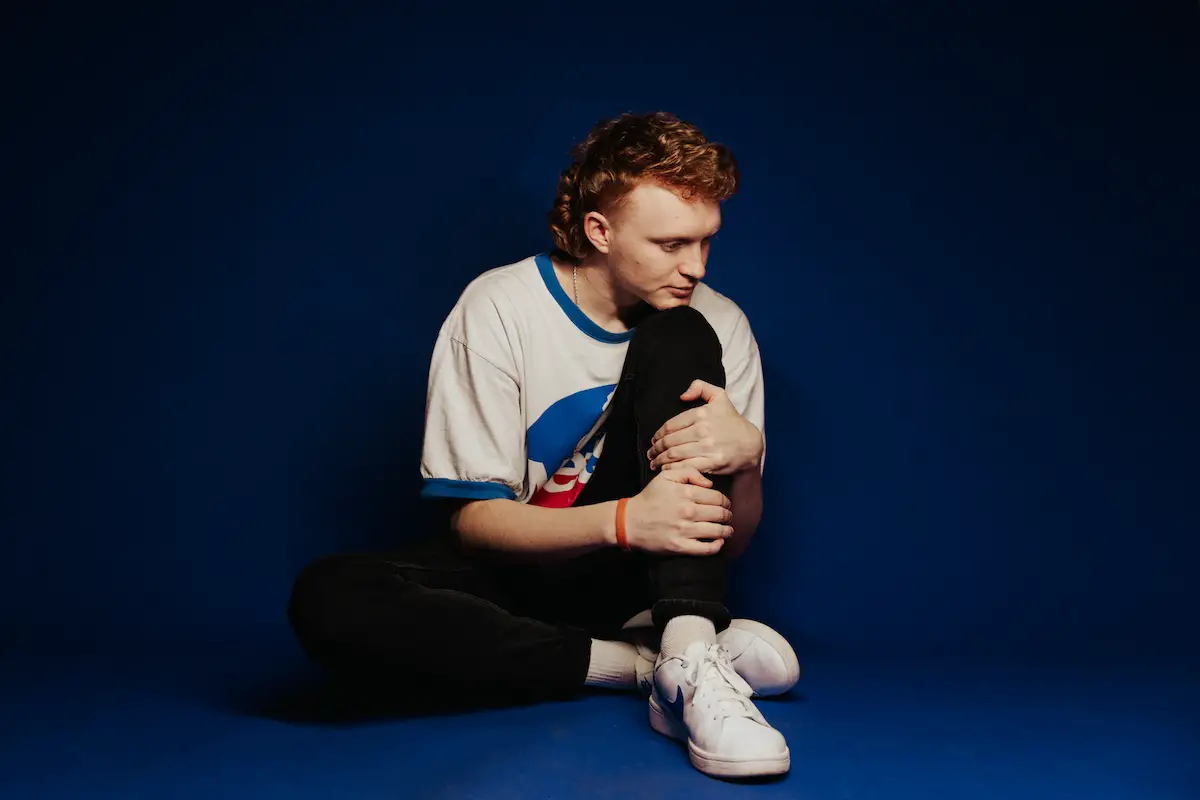 "My favorite song is 'I Don't Wanna Know' because I think it's the most absorbable," Knox says. "My favorite part of the EP making process was the night [producer Cam Becker] and I wrote the final version of 'NYC.' We made the song in three days – we had a version on Wednesday, and Wednesday night we were like, "This is not gonna work." We deleted the entire track and started from scratch. I stayed up from 9 AM to 1 AM at Cam's, went back to my friend's apartment (where I was staying) at 2 AM and I sat in my car listening to "NYC" on repeat until 5:45 AM because I had such a vision for it."
"I broke that song completely down and that morning we made all of the changes. Listening to it I thought, "Holy cow I can't believe we did this." I took a video of us listening to the final track for the first time, and I watch it at least like once a week because it brings me back to why I make songs in the first place."
"My favorite lyric I've ever written is from 'NYC': "Maybe go to Washington, drink and just get lost again, worsen my health cuz I'm a monumental mess." That one goes over people's heads sometimes with Washington and monument."
I woke up and she's mad at me
'Cause I'm overdramatic, see, I lose my touch
My temper gets the best of me
Like I'm my own worst enemy, I just can't flush
All of these thoughts out of my head
I need a place where I can go and forget
All of the things I've done and I've said
I need an escape 'cause I just can't take it, oh-oh, ooh
I should fly to L.A.
Stay for just a few days, work on myself, yeah
Or maybe go to Washington
Drink and just get lost again and worsen my health
'Cause I'm a monumental mess
And all the tightness in my chest
Is just a sign I should reset
Yeah, I just need to find a place to rewind
Though I should fly to New York tonight
---
Channeling visceral heartache into jaw-dropping euphoria, Knox has not only laid the foundations for a promising career in music, but he's also found himself toward the front of the pack when it comes to the next generation of pop/rock powerhouses.
And he's just getting started.
"I want everyone to have at least one song on this project that they can really connect to – a song they can scream at the top of their lungs in their car, with the windows down," Knox shares. "When I write songs, the goal is to capture moments in people's lives. I'm sure everyone has gone through a breakup at some point and they might remember what music they were listening to at that time. They have that one song that means a lot to them, and they remember how that song got them through a tough time."
"I went through a shitty breakup and all of these songs got me through. Last year I was living a weird lifestyle and felt like I was trying to be something I wasn't after my breakup. These songs allowed me to just be who I am. These songs mean a lot to me, so if one can mean a lot to one person that's enough."
The best is yet to come from Knox, whose mind is already onto the next project. Experience the full record via our below stream, and peek inside Knox's How to Lose a Girl in 7 Songs EP with Atwood Magazine as the singer/songwriter goes track-by-track through the music and lyrics of his debut EP!
— —
Stream: 'How to Lose a Girl in 7 Songs' – Knox
:: Inside How to Lose a Girl in 7 Songs ::
— —
Hate My Guts
This is the truest song on the record, and that's why I like it so much. It's about when I was sharing with an apartment with a girl I was dating, and we broke up while living together. When I got home she would go, and when she was home I would be gone.
Time Machine
"Time Machine" is one of my favorites because it's the most artistically creative in my opinion. When we made it I was asking myself, "What would Jon Bellion do?" His song "Crop Circles" was a huge inspiration for this one. I think it's the most emotional song and a little overly dramatic with a dance party at the end!
Sneakers
I never thought "Sneakers" was going to be the one to blow up. I thought it would be "I Don't Wanna Know," but I always loved this one. My friend Zach Smith came up with the idea in the car. It was a cool day because we weren't in a proper session, it was me, him, Spencer Jordan, Jake Ingram, and John Townsend just kicking it on a free day. "Sneakers" was just a big happy accident and the fact it blew up made it even more special.
Porch Lights
Me, Zach and his girlfriend at the time wrote this at his kitchen counter. I'm singing in it from the sad point of view where I was the one that got hurt, but I think in real life I was the one playing games. So we wrote it from the opposite perspective which I think is cool to do sometimes.
I Don't Wanna Know
This is the 1st song that was recorded for the project and my favorite song. It was supposed to be a pitch song for another artist, but then I felt if I made music as my own artist this is what I would do. I thought, "If I sang this, it would be really good." It was the starting point of everything. I recorded it the day I met my producer Cam.
Dumpster Fire
I started writing this on a Gulf Shores trip with my best friends. It was supposed to be a slow acoustic ballad, and then it became this country rock song. We had the complete project but then we made this, and it was so different, so we decided that we needed to add it.
NYC
This one is like my baby. I wrote it almost 3 years ago and to see how far it's come as a song is such an unreal feeling. When the world was shutting down and I was stuck in an apartment for 3 months, I thought how I would love to be anywhere else for even a day. It's my mom's favorite song and she called me when I was shooting the music video in New York and was like," I can't believe you're shooting that song in New York now!" I remember when I would come home and play it for my parents. I used to think that if this song never came out it would be ok with me. I just knew It couldn't be anyone else's.
— —
?????❤️?
 © Acacia Evans
:: Stream Knox ::
---