Feel-good and absolutely freeing, Free Zuma's summer single is a groovy jam tailor-made to help us all "Dance Dance Dance."
Listen: "Dance Dance Dance" – Free Zuma
---
Feel-good and absolutely freeing, Free Zuma's summer single is a groovy jam tailor-made to help us all get up off the ground and "Dance Dance Dance."
Every time I see her
she is always on the run
All the stress of the work week
doesn't leave much room for fun
But late on a Friday night
You know where she'll be found
Cutting up the discotech
With all her friends from town
Atwood Magazine is proud to be premiering "Dance Dance Dance," the sophomore single by Los Angeles-based Free Zuma. The indie duo of singer/surfer David Kuehl and producer Nacey, Free Zuma introduced their blend of rock-glazed jammy funk and funky jams earlier this year with debut single "Be So Cruel," driven by overdriven rock guitar licks and potent, thumping rhythms.
"Dance Dance Dance" is poppier and lighter than its predecessor, finding Free Zuma embracing a spirited beat and building a euphoric song around it. Warm voices harmonize in a chorus full of ecstasy as David Kuehl sings:
Oh she wants shake it
Oh she wants to groove
Theres something in the rhythm
That makes her wanna move yeah
Oh she wants to party
Don't care about romance
Something in the music
Makes her wanna dance dance dance
Ba ba ba ba ba butta
Ba ba ba ba ba butta
Ba ba ba ba ba butta
She wants to dance dance dance
"'Dance Dance Dance' is a smokey disco cut about a girl who doesn't care about anything but dancing the night away with her friends. She doesn't notice your advances. For her, it's all about the music and letting go," Kuehl tells Atwood Magazine. "Growing up I had an affinity for Rick James and Chic records, and our producer Nacey is a DJ — so dance music has had an enormous influence on us. Even though the girl in "Dance Dance Dance" doesn't notice me, I notice her: 'Drivin me crazy, feel like a fool, I get so nervous when dancin next to you.'"
Every guy that meets her
Seems to think he's got her won
But they don't stand a chance in hell
Cause that girl needs no one
The bartender calls last call
And everything shuts down
But she's off to after hours
To wild out and get down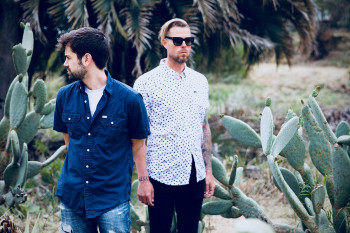 At its heart, "Dance Dance Dance" is a very simple song: It's a sweet, indulgent invitation to let go of all the anchors dragging us down, and just dance: To throw our woes and cares to the four winds and let pure physical energy take over. The ecstasy exuded by the main character is reflected in Free Zuma's infectious music, where MIDI brass fuses with vocals "bahs" in an explosion of unabated cheer.
It's hard not to smile and tap your toes to "Dance Dance Dance," and that's the point of a song like this: It's made to get us up and going; to brighten our days, by any means necessary. Free Zuma have a lot more coming for us in the months to come, but for now they're here to help us bask in the light of these hot summer days and nights. Stream Free Zuma's second song exclusively on Atwood Magazine, and submit yourself to dance.
Driving me crazy
Feel like a fool
I get so nervous
When dancing next to you
Listen: "Dance Dance Dance" – Free Zuma
— — — —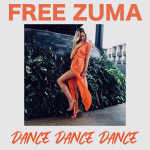 ? © Jenn Harrington
:: Stream Free Zuma ::