If Florence + The Machine set out to create unity and strength, that's exactly what "Hunger" achieved.
— —
Florence Welch is a force of nature. If it wasn't clear with her ethereal outfits and personality, complete with florals, quirk and her frequent lyrical succumbing to mother nature, Welch has established she is a fan of everything that grows, thrives, crashes, breaks and blooms into something beautiful on this earth. Her uncanny ability to find beauty within pain has enabled her to grasp hold of her larger than life emotions, finding a way to become so in touch with them that music elevates them to give her musings new life.
Florence + the Machine's explosive new song "Hunger" is proof of what we already knew: The queen of indie rock is back with her band and is deeply in touch with her feelings. The song is the lead single off of the band's forthcoming album High as Hope, due out on June 29. It's a triumphant return that shows off the band's big, bold, rich, instrument-filled sound. Welch has tapped into her heart to unleash one of her most soulful and powerful songs yet.
Listen: "Hunger" – Florence + the Machine
"Hunger" begins with Welch cooing with a first line that packs a punch: "At seventeen, I started to starve myself, I thought that love was a kind of emptiness." Welch peels back layers to reveal the hollowness that can come with loving too much or not enough. She homes in on that feeling of emptiness that accompanies being loved by many people but being incapable of reciprocation. It can be consuming, stripping away feelings of calmness.
Don't let it get you down,
you're the best thing I've seen
We never found the answer
but we knew one thing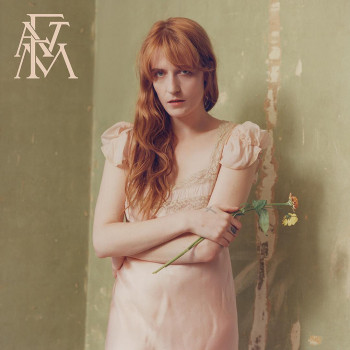 As always, the orchestral number rises up, soaring into an explosive chorus that thunders with passion.  The accompanying majestic music video is filled with Renaissance art as people sway back and forth encircling statues in black and white. Cut to a brightly lit scene featuring Florence in a colourful dress, she twirls and stomps the hurt away. She offsets the cold, darkness of the statues with her fire. Later on, a group of visitors awkwardly admires the statues, looking detached and a tad lost. It's a colorful, kaleidoscopic sensory surge into better days. It's a kiss goodbye to being lovelorn.
I thought that love was in the drugs
But the more I took, the more it took away
And I could never get enough
I thought that love was on the stage
You give yourself to strangers
You don't have to be afraid
And then it tries to find a home with people, oh, and I'm alone
Picking it apart and staring at your phone
In a post on her Twitter and Instagram pages, Welch shared: "This song was never meant to be a song, it was a poem written in an effort to understand the ways I looked for love in things that were not love. I was never thinking it would be a song but maybe that's the point. And by singing it out loud, together we become a choir, a chorus, higher than the hurt, louder than loneliness."
If she set out to create unity and strength, that's exactly what was achieved. People find comfort in knowing they don't go through hard times alone, and they become all the more resilient for it. It's an anthemic, heartfelt tribute to yearning without regrets. All the voices combine, ringing out to affirm we do indeed, all have a hunger.
— — — —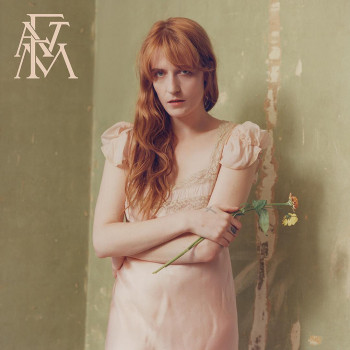 ---
:: Florence + The Machine ::