Every Friday, Atwood Magazine's staff share what they've been listening to that week – a song, an album, an artist – whatever's been having an impact on them, in the moment. Here's this week's weekly roundup!
— — — —
— —
:: "My My My!" – Troye Sivan ::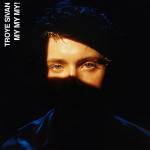 I have been in an amazing mood this week, and whenever this happens, I seek out music that'll only aid in making things brighter. Troye Sivan's "My My My!" has certainly done the trick. This song's groove is infectious and being that the song is somewhat repetitive, it was easy to learn the lyrics after a few listens. I've never been an avid Troye Sivan listener, but after spending the week dancing along to this song in my car, I'm definitely jumping on the Troye train. It's just so fun and I can't seem to get enough.
---
:: Georgia Reed ::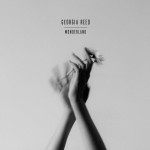 I've been all over the place the past two weeks, which have felt busier than the past six before them. 2018 started out deceptively calm; I think we rode the holiday high for a little longer than usual, so when everyone finally came back down, we hit the ground hard. I'm dazzled by the sheer number of high-quality albums that been released in this month alone: Finnish trio Lake Jons' debut, BØRNS' Blue Madonna, EDEN's vertigo, and Francis and the Lights' Just for Us are setting a very high bar for the year to come.
In addition to the above albums are 2018's many new singles releases. It feels like everyone's vying for a slice of the proverbial pie – to catch our attention at the very start of the year, before we're so saturated and entrenched that we lose the capacity to process names and discover new artists. Among that crowd is little-known singer/songwriter from Perth, Australia named Georgia Reed. We featured her song "The Fear" last year, but it's her brand new single "Wonderland" that's really got me excited. A dark, haunting song with an ethereal soundscape and a bombastic chorus, "Wonderland" finds Reed opening up about an emotionally abusive relationship. Her smoky voice permeates every inch of the record's echoey expanse. A slow pulse keeps the music driving forever forward, burning with steadfast resilience into the unknown night.
Most American audiences will hear Georgia Reed and liken her to Lana, but she far more resembles fellow Australians Amy Shark and Gordi. A singer/songwriter with a penchant for dark, moodier sounds and cryptic storytelling, Reed has definitely set herself apart. If like me, you keep an actual list of artists to watch, then I highly recommend Georgia Reed: Between "The Fear" and "Wonderland," it's clear she's cooking up something special. I can't wait for whatever mysteries she's got in store for this year.
[soundcloud url="https://api.soundcloud.com/tracks/380542199″ params="color=ff5500&auto_play=false&hide_related=false&show_comments=true&show_user=true&show_reposts=false" width="100%" height="166″ iframe="true" /]
---
:: Dear You – Jawbreaker ::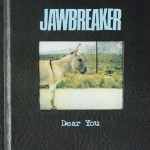 On Sunday, I took a four hour bus ride from Washington D.C. back to New York. As I got some writing done, I opted to listen to the entire Jawbreaker discography, which was perfect, as I finished Dear You just as my bus arrived. This is a rare occasion, where I'm really happen to have been too young for Jawbreaker's heyday. Dear You is their best album, despite the negative criticism at the time. It shares a ton lyrically with the types of emo that I still love to listen to, and it's a much cleaner and concise than their first three. I'm hoping to hear a ton of it at their upcoming shows in Brooklyn next month.
---
:: "Aldrig Mer" – Kasbo ft. TENDER ::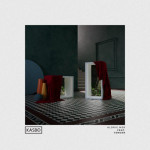 Kasbo is slowly but surely building a name for himself in music. Touring with the likes of ODESZA, Sofi Tukker, Chet Porter, and more, the Swedish DJ/Producer has proven he has no problem measuring up to bigger names. On his newest single, "Aldrig Mer," featuring Atwood favorites TENDER, Kasbo explores heartache like never before, telling a yearning narrative of total despondency and diluted fondness. Similarly to TENDER's massively successful single "Nadir," "Aldrig Mer" expounds an emptiness that cannot be fixed. "I can't love you like you love me / now you've got me bruised and broken / you're a part of me / now you've got me…" TENDER's James Cullen croons before the drop. The track, whose title literally translates to "Never Again," is thematically incumbent, speaking to modern love and the after-effects of its failures. "Aldrig Mer" delineates bare-all loneliness, tepid affectation, and plaintive consequence, delving deep into an analogous tale of heartache that is felt to the core.
---
:: "Love Without Reason" – Dream Wife ::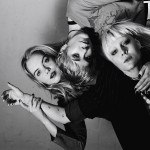 Dream Wife's debut album is out today and I can confidently state I'll be playing it on repeat for the next few weeks at least. It's easily going to be on my (and quite possibly many) "Best of 2018" lists because it's just so good. The confidence and clear vision behind the record, as well as just all its amazing tunes, make it an excellent debut. "Love Without Reason" is one of the softer songs on the record, and it captures the feeling of infatuation and the early stages of love perfectly. Mjöll is unapologetic in its request to "be kids and fall in love", and her voice along with the backing vocals add an almost angelic feeling to the song. At their show at Elsewhere in Brooklyn earlier this week, Dream Wife dedicated this song to QTY, saying they met at SXSW last year and it was like finding true love but in form of a band – and I'm always here for two amazing groups of people supporting each other. It's a new side to Dream Wife which we get to know on the record, and unsurprisingly it's a great one.
---
:: "Es-So" – tUnE-YaRdS ::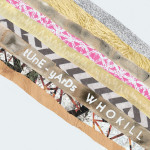 There's something emotionally challenging about Tune Yards. Their work, from 2011 released Es-So to 2018 album release I can feel you creep into my private life, is loud and conflicting, yet falls within an identifiable pattern. Nothing is so overpowering it lacks identity. In fact, it's so identifiable it's hard to compare Tune Yards with another band of today.
"Es-So" is a darker track with notes of mystery and sensuality. Instrumentally, it's simple enough, with heavy percussion, to allow the vocals to shine. The track is undeniably catchy, with distorted guitar and an unmatchable beat. It'll make listeners want to dance and relax in an interesting mix of sensations.
Impressively, Tune Yards is the personal project of Merrill Garbus with just the addition of band member Nate Brenner on electric bass. It's an immensity  of sounds from two people, one that gives the band a special kind of character and demands respect.
— — — —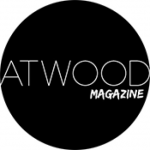 ---
:: This Week's Features ::