Achingly visceral and radiantly tender, Giift's intimate debut single "Fed Up" is a beautiful, devastating upheaval built on raw acoustic warmth and wonder.
for fans of Mustafa, Arlo Parks, Joy Oladokun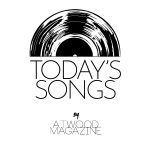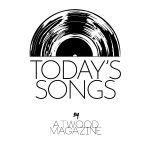 Stream: "Fed Up" – Giift
---
There's nothing like the sweet, raw tones of the acoustic guitar to create an environment of intimacy and vulnerability: Done right, it doesn't take much at all to lure listeners deep into an artist's world with sounds so rich and evocative, yet so bare at the same time. Achingly visceral and radiantly tender, Giift's recently-released debut single "Fed Up" is a beautiful, devastating upheaval built on such raw acoustic warmth and wonder. A song of reckoning and personal reflection, it's a candid, up close and personal introduction to an artist we can't wait to get to know even better over the months to come.
I could've left you for dead but i chose to stay
i got options but you were the one that got away
so make me feel like i'm appreciated
now you're ruining everything we created
no i ain't coming back, i am first
ain't no second i'm done with that
it's a no brainer, i might go insane
yea for you i'll be losing my mind
save it for later cause i can't complain
i'm just not gon' respond or reply
'cause in my dreams you we're different
but you ain't nothing like the girl i designed
you ain't the one that i'm missin'
your snapchats is pending your calls get declined
Released February 18, 2022 via Stellar Records, "Fed Up" is the debut single from DIY singer/songwriter Giift, the musical moniker for South African born, Denmark-based 17-year-old Klara. Using her given name at birth as her identifier, Giift's art is built on unapologetic self-expression: Her music channels her innermost thoughts and feelings into a palpable aural experience that can be easily and instantly understood by all who listen: Music is the universal language, after all, and whereas most debut singles these days come with some sort of hefty backstory or a "catchy" fun fact about the artist, "Fed Up" needs no introduction or additional context. The song, breathtakingly stirring and touchingly honest, is truly the best way to get to know Giift and to better understand her world.
Opening with the spoken lingual blend, "Altså… I just don't wanna make you feel like you're cuffed, when you're not. Forstår du?!" (the latter of which translates from Danish into "do you understand?"), "Fed Up" gently comes alive with an emotional top melody alongside plaintive, resonant acoustic guitar strums. Giift's vocals melt like golden butter over her six-string as she sets the scene, wearing her heart on her sleeve as she sings into the darkness about "the one who got away," whom she is now leaving: "You're ruining everything we created," she asserts in an inspiring early moment of self-empowerment and self-care.  "No, I ain't coming back, I am first, ain't no second i'm done with that."
i didn't know better
i didn't know what i got into and now i'm so fed up
of getting broken up over you
now I'm tryna' erase all my memory
to be honest you wasted my energy
you was good for some temporary love
nothing more i can't say it enough
As is the case for all debuts, "Fed Up" is just the tip of the iceberg: The very first look at who Giift is and the kind of music she hopes to bring into the world. "I always knew I wanted to make music," Giift tells Atwood Magazine, "but I couldn't set it free until I knew exactly what it should mean to me and what stories it should tell. This is my first chapter."
A simple, yet undeniably powerful and impeccably executed song, "Fed Up" is a moving showcase of Giift's emerging talents as a vocalist, a performer, and a songwriter. She holds nothing back in this achingly raw, beautifully poignant and irresistibly bittersweet confessional, diving into her depths to put this diary entry-worthy reckoning out into the world. Stream "Fed Up" and watch the artist's demo video below, and stay tuned for more coming soon from Denmark's Giift.
no fake love (no fake love)
tryna' get my own game up (game up)
why you sleepin' on me go wake up (wake up)
why you sleepin' on me go wake up
(go and wake up now)
(why you go and wake up now)
(and i'm so fed up, fed up)
(and i'm so fed up, fed up, yeah)
— —
Stream: "Fed Up" – Giift
— — — —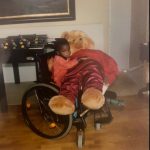 ? © Mikaela Grogan
:: Today's Song(s) ::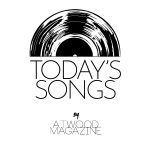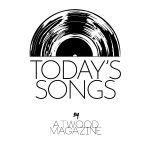 ---
:: Stream Giift ::