Winding in, out and over the spaces separating psych pop and new wave is San Francisco-based synth-rock act Sunset Lines' "Glass," a single that defies the standard rules of one genre by complying with those of another.
— —
Thirty-odd years ago, the ear-catching vocals of 'Til Tuesday frontwoman Aimee Mann sharply landed on American pop radio and MTV's rotation schedule. That summer of 1985, the Boston band's biggest hit, "Voices Carry," was becoming the quintessential new wave track it's now regarded to be, and today, shades of Mann's unmistakably high, impassioned voice can be found in the pipes of Liz Brooks, lead singer and synth-commandant of Sunset Lines.
Hailing from San Francisco and further consisting of Paul McCorkle (guitar, synth), Greg Wieman (drums) and Brian Howell (bass), the four-piece synth-rock outfit are self-delivering their first EP, titled Slippery Slope, later this summer – it's delightful serendipity that their debut seasonally aligns with 'Til Tuesday's rise to pop prominence. But until then, Atwood Magazine is proud to be premiering Sunset Lines' "Glass,"a shadowy introduction to the newcomers' sound.
I saw you move your lips
before you came to say
"Words can be misleading."
You say you came to rectify
all of the things you wish you never told.
Listen: "Glass" – Sunset Lines
---
Winding in, out and over the spaces separating psych pop and new wave is this lead single that defies the standard rules of one genre by complying with those of the other; it's this sort of contrasting, unanticipated motion that will keep listeners on edge through all five minutes of "Glass." While Brooks' voice carries a feminine '80s glint that can be heard in the repertoire of other indie acts – Ballet School's "Cherish," on which Rosie Blair's soaring inflection emulates a more emotive Cyndi Lauper, for instance – its weight is still heavy and attention-demanding, particularly when fitted with the blaring, fuzzy phasers that mark the single's denouement. And when it's over, surely one's ears will be craving a bit more of Sunset Lines and their label-bending beginnings – an assuring combination that, even with just one offering, is difficult to ignore.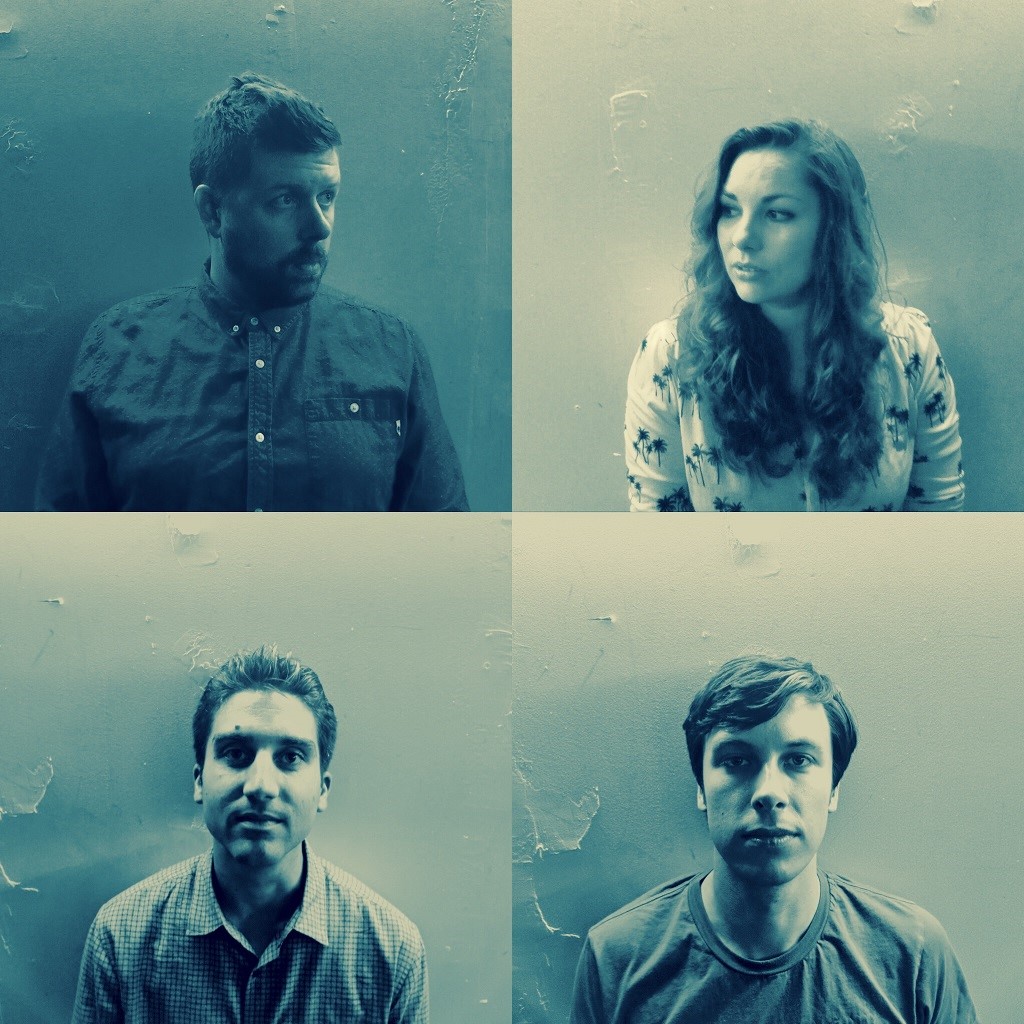 You came to twist the knife
and I can taste it.
Feel my heart still beating.
You came in like a wrecking ball.
My temple fell apart but I replaced it.
"We recorded this song twice," explains the band. "It was the first song we recorded for the EP and in the process of mixing and recording our other songs we decided to tear it apart and redid the entire melody section for it. This song was also the first time that we started diving into using heavier synth sounds which is where we began to form the style of our music moving forward as a band."
So nice to see you since you've been away
holding onto grudges from across the bay
Sunset Lines' debut EP, Slippery Slope is slated for independent release later this month. They can be found on SoundCloud, Facebook, Twitter and at San Francisco's Brick and Mortar Music Hall, July 29, for their CD release party. Tickets can be purchased here.
— — — —
cover © 2017