As "Voodoo" by The Singles opens with a contagiously energetic guitar collage, it takes listeners back into a simpler time of easy listening rock with classic influence. The song is created with a purpose: It beautifully displays the best of indie rock, with a base of heavy guitar, a carefree melody and lighthearted, yet serious sense of musical understanding.
I've been feelin' hurt for so long
Feels just like two pins in my arms
Lately I've been thinking that you really are just
playing with voodoo
Listen: "Voodoo" – The Singles
---
Atwood Magazine is proud to premiere "Voodoo," the latest single off of the band's upcoming album Sweet Tooth out this July. Formed in 1999 and fueled by the 2000s garage rock era, The Singles have spent years crafting their sound and perfecting their image. Though the band has seen an array of members, the remaining three, Vince Frederick, Nicky Veltman and Max Goldman, have solidified a sound reminiscent to that of their starting days, yet current enough to be relevant and impressive when compared to others of the genre.
I've been losing sleep every night
Feels like laser beams in my eyes
Lately I've been thinking that you really are just
playing with voodoo
Unlike many garage rock bands that have carried into today's music scene, The Singles have kept a tight, cohesive sound. The music has a sense of gritty realness while avoiding common pitfalls like extremely watered-down vocals or over-amped guitars. "Voodoo" is the perfect example of garage rock done right, staying true to classic influences yet finding it's own clarity.
The track is lighthearted and fun, creating a beach-like, surf rock vibe with upbeat instrumentals and catchy melodic content. It pays homage to early rock bands with a very specific vintage charm, yet holds modern day influences in the likes of The Growlers or Cage The Elephant.
Voodoo's strength lies not only in its simple-yet-complete production and instrumental quality but in Frederick's vocals. His voice carries the track with a grungy yet full sound so classic to the garage rock genre. The vocal element can be compared to that of James Mercer from The Shins or even in the likes of Alex Turner from Arctic Monekys, carrying the song with a sense of individuality and melodic independence. Though built on an incredibly sturdy musical base, the vocals carry the tune with an element of fun adrenaline.
Don't put me in your oven
Baby all I need is your lovin'
Can you set me free?
Don't have to burn me alive
Maybe it's a dream and I'm stoned?
Then I get all weak in my bones
Lately I've been thinking that you really
are just playing with voodoo
Baby are you playin' with voodoo?
Baby are you playin' with voodoo?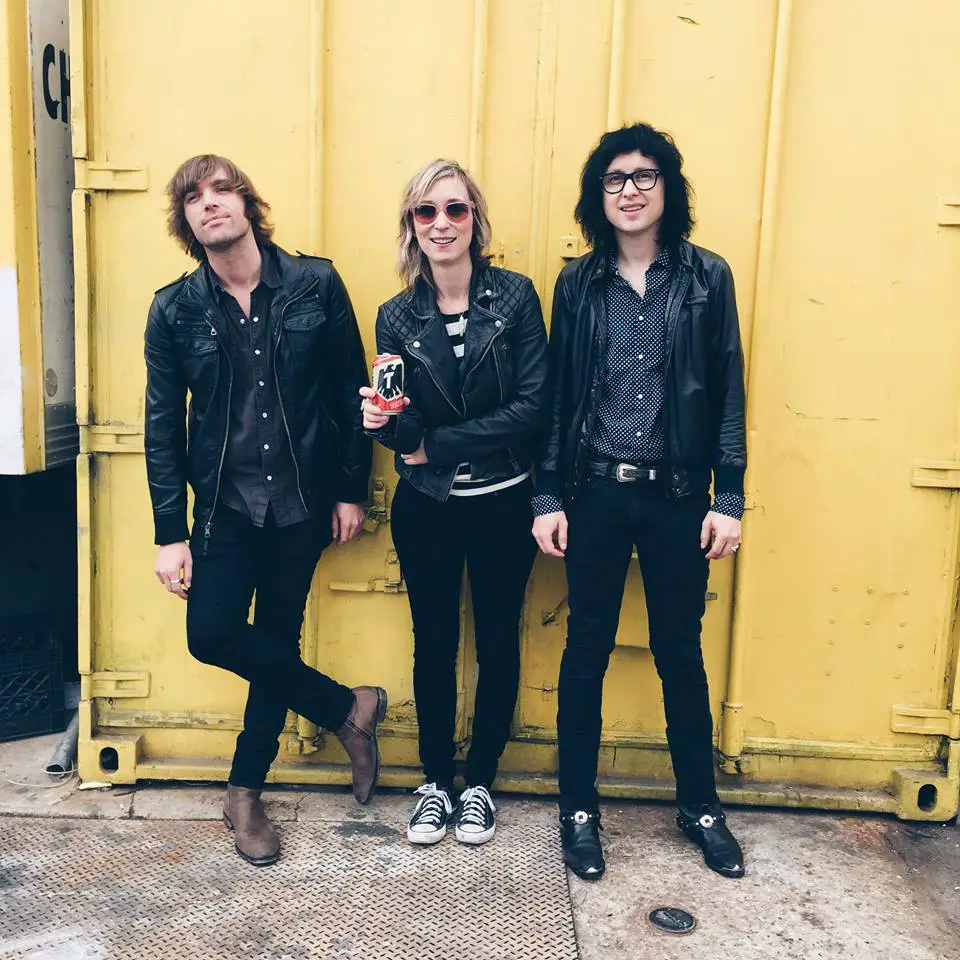 The song is special in its clear carefulness, the way the band so beautifully displays their passion in an undying energy heard in each element. It's obvious that the song is the manifestation of something much bigger, a love and confidence in the message and dedication to their craft.
The band's first released single from Sweet Tooth, "If You Want Me, You Can Have Me" plays with a less cohesive garage rock sound, but keeps an element of togetherness and uniqueness. It falls on the side of upbeat and displays the same passions and excitement in every note. It plays with harmonies and light melodies to create a track clearly inspired by 50s rock and the icons that came before.
The tracks together outline a very clear direction in The Singles artistic progression. The garage rock sound they've solidified has been clearly articulated since '99, and though since, rock music has progressed in different directions, the band's sound stays true to both their starting influences and the influences of times before. It's clear that Sweet Tooth as a total collection will be full of reputable inspirations and the individualistic, passionate energy of The Singles.
— — — —
cover © Ursula Glaviano
:: Listen to The Singles ::