Son of Cloud offers a sweeping view of the work that goes into a relationship in the video for "How to Love You Today," taken from his self-titled debut.
— —
Learning how to love someone well is always harder than you expect…
On his debut album, Jonathan Seale, who performs under the name Son of Cloud, writes an extended ode to love. As Allen Ginsberg or Walt Whitman before him, Seale comments on the state of the world through his personal lens – but at the end of the day, the eponymous album is a romantic album. The album's opening track "How to Love You Today" sets the scene for a record that explores both beauty and difficulty.
I'm learning how to love you today
And I'm a little bit stupid when it comes to this game
Sometimes it feels like the rules keep on changing
But I'll try to keep up just the same
Atwood Magazine is proud to premiere the video for "How to Love You Today," taken from Son of Cloud's self-titled debut album (released April 12, 2019 via Mason Jar Music).
"Learning how to love someone well is always harder than you expect, Seales tells Atwood Magazine. "I thought I finished writing this song three years ago but this month I realized that I'll never be able to stop writing it. For me, truly loving someone has meant learning how to change and adapt my love as my partner changes and grows."
He continues, "When I first started work on this album, I approached Andrew Sarlo (Big Thief, Nick Hakim) about helping produce this song. To him, the repeating lyric motif was reminiscent of a Groundhog Day-esque loop in which the protagonist is forced to re-live the same battle every day, trying new tactics and approaches. So we began by creating a drone sound that could undergird the whole song and illustrate that feeling. We set up half a dozen keyboards in the studio and taped down "A" keys on all of them so they would keep playing into the room. Then I performed the song live in an uninterrupted take over that sound."
"How to Love You Toay" explores both the simplicity and work that it takes to properly love someone.
In the second line of the song, he admits, "I'm a little bit stupid when it comes to this game" over the eerily comforting instrumental reminiscent of For Emma, Forever Ago. The drone of those A-notes creates a wide atmosphere that makes the song sound cold, but the acoustic guitar makes it warm and familiar. This could have sounded completely detached or overly sentimental had one or the other been lost, but they match each other in creating a very honest, natural sound. Seale's voice is kind but worn. When he sings,
When you say you've gained
six pounds and don't feel successful
Baby, I don't give a damn how the dress fits
It's sweet in a rustic, all-American way. It's a caring yet no-bullshit sentiment you'd expect from a Menzingers song, delivered angelically.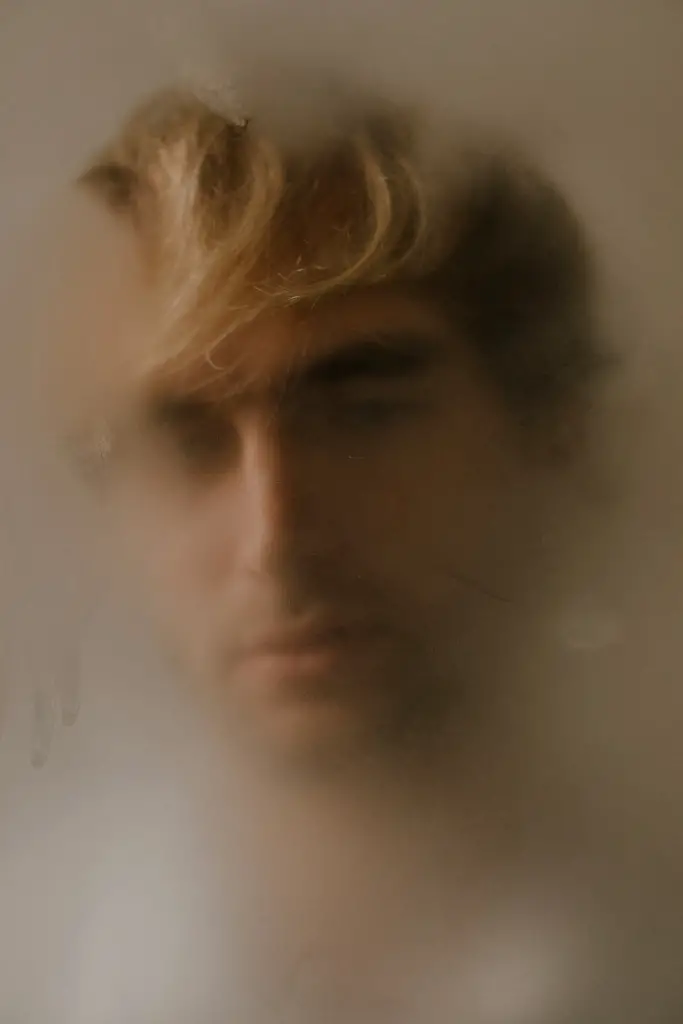 Son of Cloud is filled with these atmospheric, folk ballads. He often creates gorgeous walls of sound that make the songs feel like they're occupying a physical space rather than just soundwaves. "I Am Not an Island" uses various strings in the latter half of the song to achieve this effect, and it resembles a torchlight going through a forest:
I'm a man, out here
in the darkness walking
And I need you here beside me
Followed by the most calming piano interlude, it reminds you that no matter where you are is home as long as you're in love. In one of the album's standout tracks "Who Could Ask For More," there's a longing for the past, but an excitement and hope for the future. The chorus seems to provide a hope to be a positive change with someone you love. It seems, at least partially inspired by Seale's upbringing.
"As a child, I was given the name Son of Cloud at a time when I was really struggling to understand my identity," Seale explains. "My parents were medical volunteers in the jungles on the Venezuelan/Columbian border, so death, disease, poverty, colonialism, and imperialism were all realities that I grappled with on a daily basis. Moving to the United States as a teenager was destabilizing but the two things that saved me from being consumed by bitterness were my family and the discovery of American music. This album is a tribute to both of those things."
"Over the past 10 years, I've squirreled these songs away like journal entries between projects produced for other artists, knowing that one day I would share them. This year, for the first time, I'm embracing the name that I was given and sharing this music with the world."
Songs like "Requiem for Dana Lynn" and "Sam and the Trees" reflect some of the volunteer work of Seale's youth with gentle care in each. Yet, it all comes to rest in the calming "I Love You More," which feels cyclical to "How to Love You Today."
Directed by Seale / Mason Jar Music, the "How to Love You Today" video is as gorgeous as the album. Set on a freshly thawing lake, Seale and a partner each drift in lone canoes. The snowy atmosphere is the perfect setting for the drone of the song, since it resembles a cold winter evening at sunset. Placing the two lovers in separate canoes is an interesting choice, but it still rings very true to anyone that's put work into a relationship. Despite the fact that a relationship is the work of two people, the act of learning how to love someone is solitary. It's as beautiful as it is lonely.
Son of Cloud is a masterwork in creating a vast and complex album sound simple and familiar. Jonathan Seale's producing talent is a perfect complement to his gentle songwriting and voice. Should Seale continue, Son of Cloud is sure to be an interesting endeavor for years to come. It's an album that's romantic yet aware of the real world. The video for "How to Love You Today" is an excellent jumping off point for a great listen.
Watch "How to Love You Today" exclusively on Atwood Magazine, and stream Son of Cloud's debut album in full below! Son of Cloud is out now on all platforms.
"How to Love You Today" – Son of Cloud
— —
— — — —
? © Julia Hembree
Son of Cloud
an album by Son of Cloud