Glen Hansard has been my favorite artist of all time for the greater portion of my life. I grew up listening to him when he was still with The Frames, but my true love for him developed with his involvement in The Swell Season and the movie Once. Since then, I have yet to find another artist that makes me feel the way he does. I'm not sure if it's the memories I associate with listening to his music or the passion that comes across from the experience, but whatever it is has resulted in me having very high expectations for Hansard's music.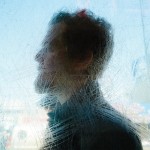 When Hansard released his first solo album after The Swell Season broke up I was hesitant, however 2012's Rhythm and Repose beat my expectations and then some. That being said, I was curious to see where Hansard was going to take Didn't He Ramble, his newest solo release (9/18 via ANTI-).  Listening to the first song, I could tell this album was going to be different than his other work and became apprehensive, however the more I truly listened, the more I grew to love what Hansard was doing.  After several listens I fell deeply in love with this album.
Didn't He Ramble as a whole has an interesting cohesion to it that at first is hard to find, but becomes more obvious as the album progresses. While it has a different emotional undertone than Hansard's previous records, Didn't He Ramble finds Glen Hansard holding onto his soulful style while incorporating new and varied instrumentation. He plays around with horns in a way I have not heard him do and it works well with the progression of the album. The album itself is not as much a story as previous Hansard works, but every song tells its own individual tale – indeed, Didn't He Ramble lives up to its name as a collection of thought-streams told in song.
Do yourself a favor: Sit down with a couple of beers (in true Glen Hansard fashion) and listen to this album in its entirety. You're guaranteed to fall in love.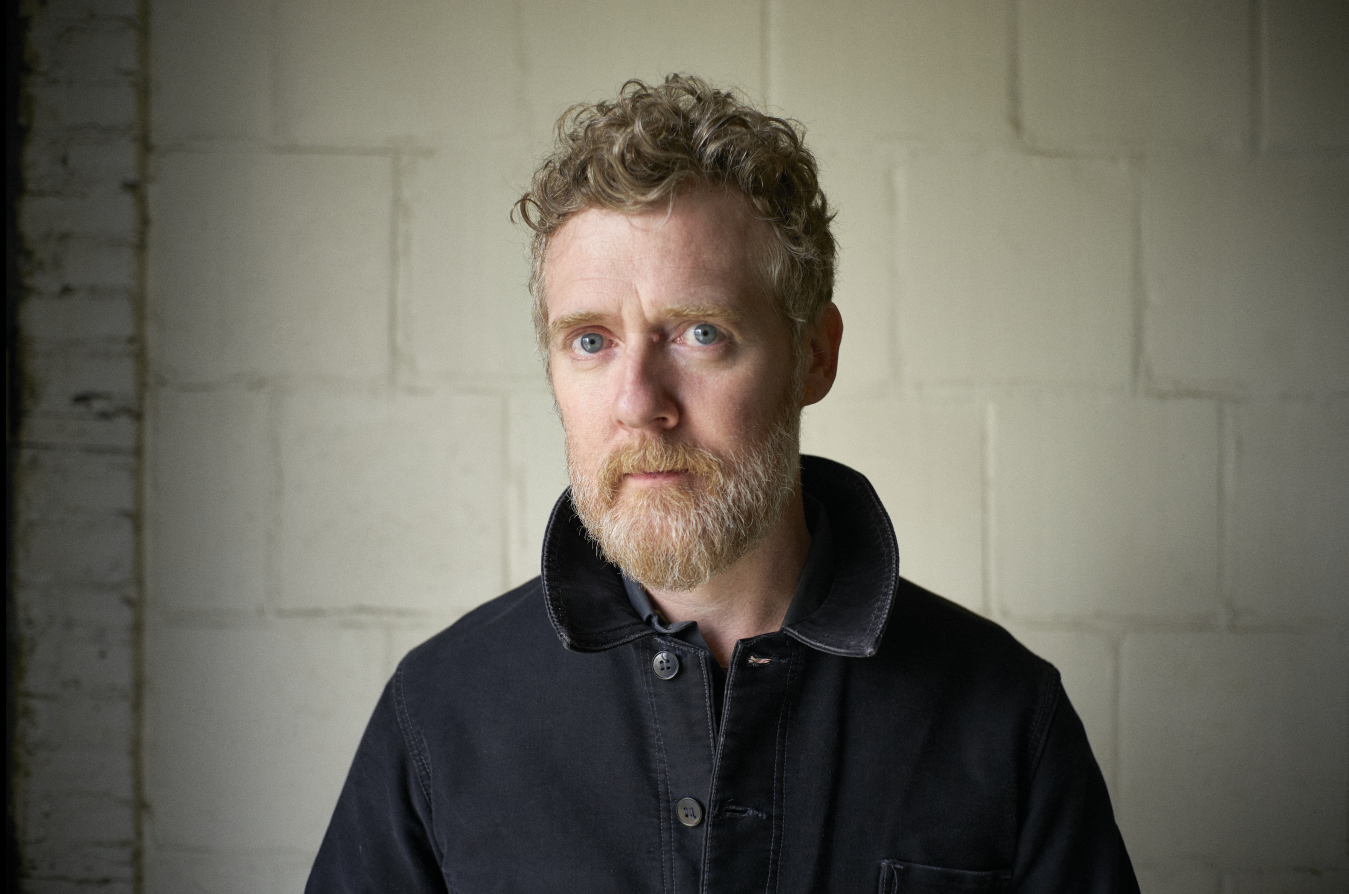 Grace Beneath the Pines
At first listen, "Grace Beneath the Pines" seems like an odd choice to begin the album. It is slow and heartfelt, but almost a little too emotional for an album opener. However, the combination of emotions and an interesting horn section actually describe (and introduce) the album well.  While every song on the album is different, Didn't He Ramble is flowing with emotion and jazzy undertones, and "Grace" has both of these. It appropriately sets the tone for what is to come.
Wedding Ring
Deviating from the musical norm, "Wedding Ring" leans toward the conversational – a seeming reflection of Glen Hansard's thought stream with a musical undertone. Hansard has been known to write in this fashion, though the song's Ray Lamontagne-esque style is a new and exciting feature. The vocals are strong and emotional, which is not uncommon for Hansard, but the series of easygoing, accompanying guitar strokes lends "Wedding Ring" a distinctly Ray Lamontagne sound. Hansard's conversational tone is illuminated through the chorus, where he is speaking to the wedding ring, asking the ring if it "will be strong enough to keep her, to keep her love from growing old."  The sense of desperation to keep this woman's love is overwhelming in this beautiful piece.
Wedding ring, wedding ring;
Little band of gold.
Wedding ring, wedding ring;
Little band of gold.
Will you be strong enough to keep her,
Keep her love from going cold?
Winning Streak
"Winning Streak," the lead single off Didn't He Ramble, is the first fast-paced song on the record and a closer reflection of Hansard's older material. The song embodies the familiar Glen Hansard identity that fans know and love, finding him hitting – almost screaming – those passionate high notes that he has become fairly well known for.
Watch: "Winning Streak" – Glen Hansard
Her Mercy
"Winning Streak" is followed by the far slower "Her Mercy," a stark juxtaposition that highlights Hansard's musical variance and ability to evoke strong feelings in different settings. One can picture the emotion and passion in his face as he sings about self-worth and prayer.
When you're kneeling through the hours,
And you're doubting your given powers,
And when you're ready for her mercy,
And you're worthy,
It will come
When you're sneaking round the back door,
And she's waiting for you no more,
And when you're ready for her mercy,
And you're worthy,
It will come
The horn section serves as a strong dichotomy to the emotion the song portrays.  The lyrics describe waiting for mercy, the pain of that waiting, and the beauty of finally being absolved. They are emotional and heartfelt, but Hansard couples it with very powerful vocals and an upbeat horn section that does not directly reflect the longing emotional aspect.
And then it happens: A choir starts singing along in the background. This is the ingenuity that I was hoping for with the album. It is not something Glen Hansard has done before and catches the listener off-guard, similar to the shock one many have received the first time she listened to The Rolling Stones' "You Can't Always Get What You Want." The choir fits "Her Mercy" like a glove. The song flows perfectly, maintaining its grasp of that classic Glen Hansard sound while simultaneously creating a new sound all together that captures the utter humanity of its subject matter.
Watch: "Her Mercy" – Glen Hansard
McCormack's Wall
"McCormack's Wall" is an easy favorite on the album, invoking an incredibly vivid scene of Hansard playing this song in a dark bar as he reminisces on a memory he shared with the woman he loves. Joyful and fun, this song is an obvious reflection of Hansard's Irish roots and makes for an easy listening experience. The violin's presence is incredibly powerful, pulling everything together in emotional and musical harmony.
Well, I've not been honest, darlin',
No, I've not been straight at all.
Well, I beg your pardon;
The night we jumped McCormack's Wall
I was so happy just to be with you
I would have said anything at all.
Now I could scream your name
Till you do the same,
But I know you won't respond
Well, here we are.
What can we do?
La din da…
I'm gonna ride black river
With the lark in the morning
And the dew upon the dawn,
Well, a-home we came a-crawling
With our sickness and our song
For all guitar makers;
for the prisoners and the law;
And the fine wine drinkers
Who drank their bellies raw;
And to all the good samaritans,
Whoever found us in the dark;
And to all who've been
Or come between
The lovers in the park;
And to all the Ó Díomasaigh singers
With their roots in holy ground.
And forgiveness still lingers
In the bells above the town.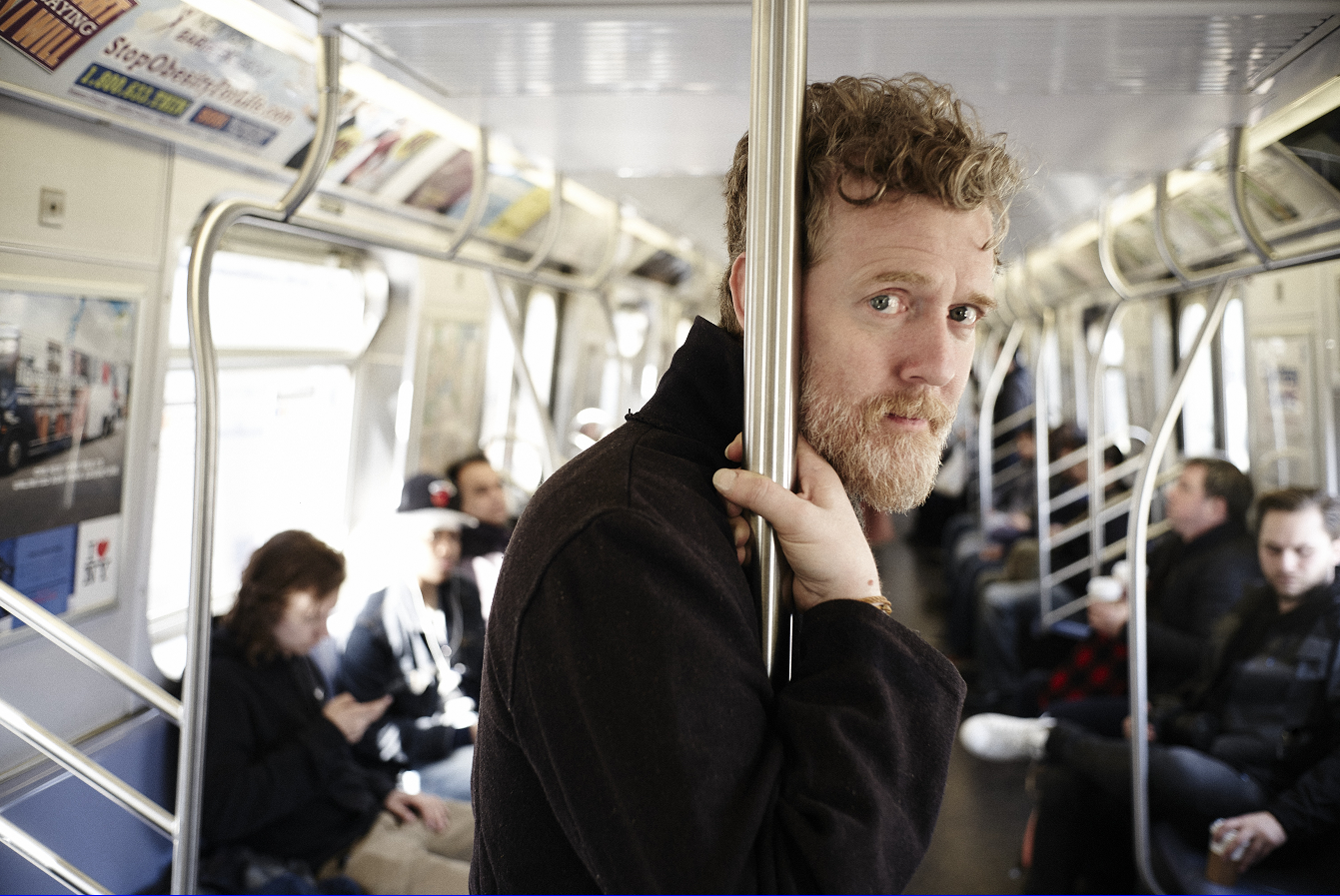 Lowly Deserter
Second single "Lowly Deserter" is not particularly reflective of Didn't He Ramble as a whole, but couples well with fellow single "Winning Streak" as an upbeat song that reflects Hansard's fun performative side. Featuring a deep jazzy undertone, "Lowly Deserter" incorporates several classic Glen Hansard tropes: His incredible guitar playing, accompanied by raw screams and an upbeat horn section.
When that question comes to find you,
Don't deny you never ran,
And when that feeling comes to take you,
Take you walking the streets of hell
Watch: "Lowly Deserter" – Glen Hansard
Paying My Way
"Paying My Way" sounds as if it came straight from the Rhythm and Repose sessions. An intimate number, the song plays with the anticipation of picking up without ever doing so, thereby captivating listeners from start to finish.
My Little Ruin
That anticipation is resolved by "My Little Ruin," an easy and predictable album favorite. Here, Hansard showcases his guitar skills through the fast picking of strings and complex chord changes, mixing them neatly with his characteristically raw vocals. This musical display is a refreshing diversion from some of the album's slower numbers, and a reminder that Hansard is the full package.  An unexpected high moment, "Paying My Way" jolts Didn't He Ramble into gear as the album chugs along.
Just To Be The One
"Just to Be the One" follows with a bright horn introduction that belies the lyrics' reflection of feelings of longing and dedication.
Stay The Road
Didn't He Ramble ends in perfect, quaint fashion with "Stay the Road."  Hansard sticks to his acoustic roots with this emotional lullaby. A classic song (if ever there were such a thing), this closer is everything one can want in the last song of an album with minor, but fresh surprises. By ending with a raw and reflective song, Glen ties Didn't He Ramble together in a subtle, but much-needed manner.
I've been mining down a dark hole,
I've been mining in the rocks
For a golden seam she's got buried deep
Some where inside of her.
I've been working for your wonder,
I've been mining hard and long,
And I will not fold; I'm gonna find that gold,
Now my work has just begun
Listen: "Stay The Road" – Glen Hansard
Didn't He Ramble
Like Glen Hansard on Facebook / Like Glen Hansard on Twitter