The Hop Along lead's most recent singer/songwriter venture is a masterful work of reflection, observation, wit and wonder.
Stream: 'Likewise' – Frances Quinlan
---
As thinkpiece after thinkpiece has affirmed, 2020 was the year we didn't think we'd survive. Between various manifestations of unrest and restlessness, violence, manipulation, and disinformation, the world was collectively traumatized. Throughout the death (ideological and otherwise), destruction, and the maddening futility of the search for truth, the sense of this being humanity's final act brought about unexpected little victories. In some ways, the mass introspection and solitude of the past year confirmed how much we need each other, how much we can accomplish together, and how navigating unconventional ways of expressing love can heal us.
Looking back, Frances Quinlan's solo record Likewise couldn't have come at a better time.
Fifteen years after they initially debuted folk-drenched indie rock band Hop Along as a solo project during their freshman year of college, Quinlan returned to their roots for their first album under their own name. While their bandmates all worked on the album in various capacities, Likewise departs from Hop Along's lush, guitar-heavy arrangements. It fits into their discography as a much more intimate—but nonetheless surefooted—exploration of their musical versatility.
Dense and layered both lyrically and musically, it is darkly playful and daringly sincere, unafraid to dabble between genres. Quinlan's storytelling prowess shines on Likewise as they craft monuments to humbler moments, absurdity, and human messiness — celebrating the light in the shadows and vice versa.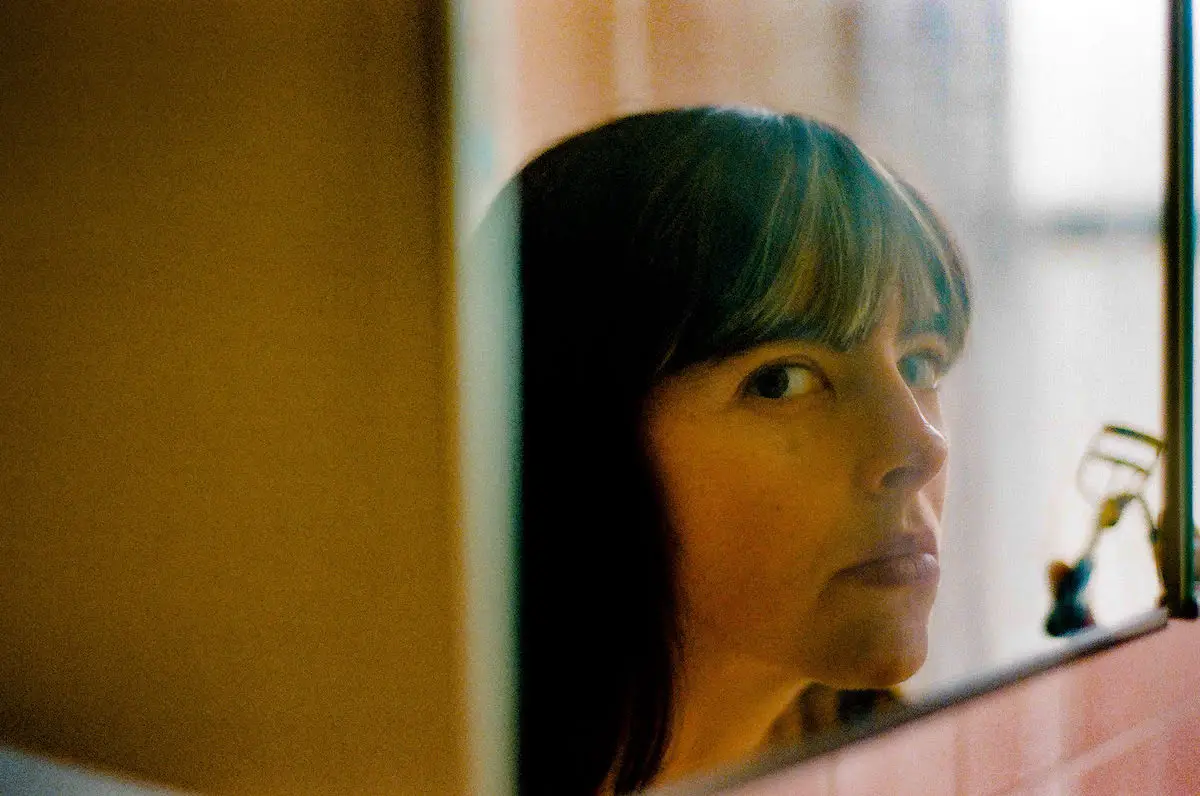 Scrapbooking elements of synth pop, jangle pop, and country, Quinlan expands upon what folk music can be as they similarly redefine theirself as a creative. By fearlessly tinkering with sounds and instruments outside of their usual repertoire, they open theirself up to new facets of their self-expression.
The jaunty keys and bouncing acoustic guitar on "Your Reply" create a warmly upbeat moment, reminiscent of their indie beginnings. "Lean," on the other hand, is a somber, acoustic ballad that feels stripped down yet still full, graced by a swooning, minimal string section. Keen on experimentation, Quinlan offers up their take on pop love songs with "Rare Thing," their danciest track to date. In a more avant-garde vein, she reimagines Built to Spill classic "Carry the Zero" with pensive phrasing and layers of roving synth parts, paying tribute to the original by sprinkling in stilted, distorted guitar riffs.
Dynamic and honest, Quinlan's unmistakable voice is the bleeding heart of Likewise. Full of thoughtful inflections, the beauty of their internal and external environments drips from their vocal cords on every track; correspondingly, when it hurts, they let it hurt. Inspired by Francisco Goya painting "Satan Devouring His Son," "Went to LA" boils with visceral undercurrents of anger, bittersweetness, and isolation as Quinlan shifts from melancholic regret ("Men always end up telling you the truth, I can see it now") to rasping, ragged screaming. The line "Heaven is a second (chance)" initially feels like a mournful death sentence, but eventually is reborn as a new lease on life in the form of a ride home from an observant laundromat owner.
As Quinlan gets closer to her temporary LA abode to relinquish the day's heartbreak to sleep and impending daybreak, we get the feeling that a better epilogue is within sight. Quinlan's dulcet tones and emphatic crescendos, lilting at times and crackling with raw emotion at others, embody the beauty within pain and its foil, capturing the contradictory nature of the existence of one within the other. Their voice commands attention without demanding it, infusing their words with further transparency and solidifying them as artifacts of authenticity. The parts of the stories that their vocal range cannot singlehandedly tell are filled in by their mastery as a lyricist.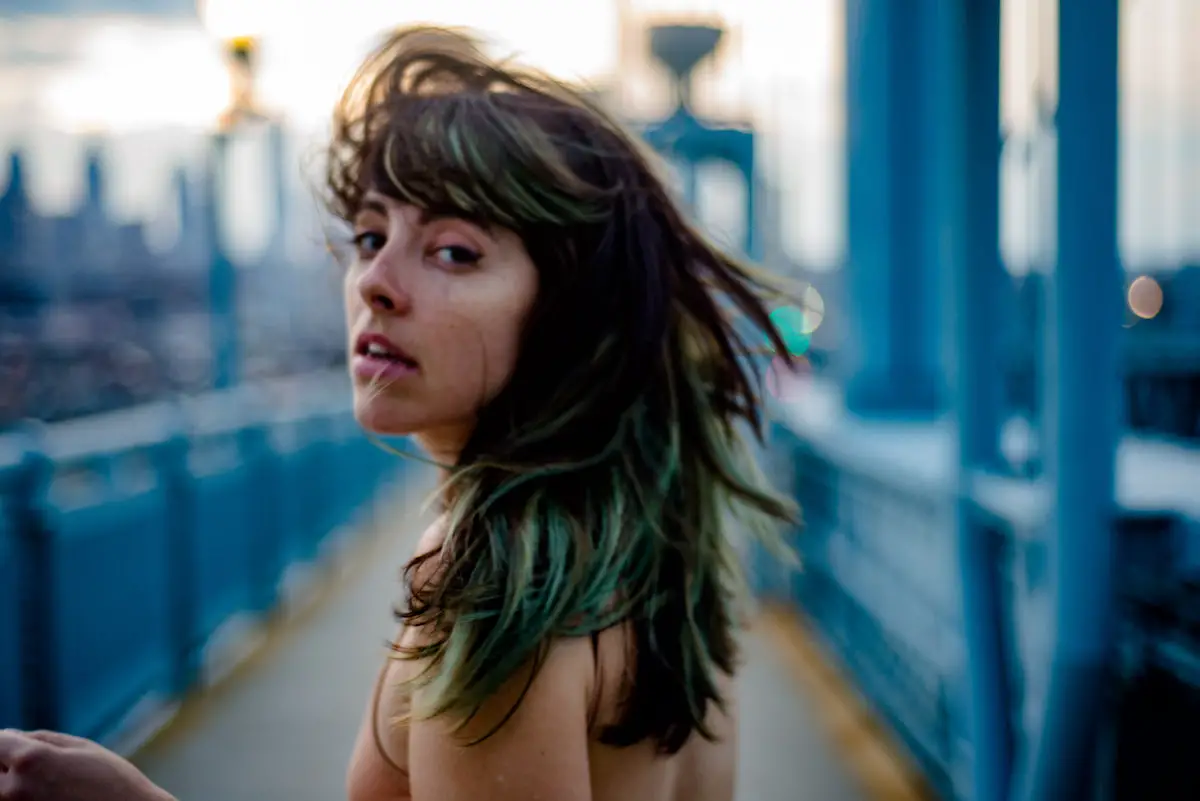 A multidisciplinary artist, Quinlan's songwriting and the ways in which they perceive life is informed in part by their career as a painter. Their stream-of-consciousness consists of literary, biblical, and historical references interweaved with anecdotal specificity and nostalgic musings, as their colorful verbiage details a visually and emotionally rich landscape. On "Piltdown Man," they reminisce about an innocent memory of childhood rambunctiousness and invokes Charles Dawson's titular hoax (the first of several primate-centric metaphors on the album), adorning the track with a cell phone recording of screaming, giddy children getting out of class.
Quinlan's intimately diaristic vignettes carry a contagious sense of wonder and groundedness a la Simon and Garfunkel on Bookends, as is most evident on "Detroit Lake." They are charmingly scatterbrained as they struggle with the art of conversation, simultaneously fretting about global warming, and their own niche, morbid curiosities ("Are pigeons ever cannibalistic? / It turns out, sometimes, yes"). Just as quickly, the hubbub in their head is silenced by the inherent profundity of the moment – strolling next to a friend, talking over each other in earnest, surrounded by stunning mountains and unseasonal algae on the water.
The conflicts we invent in our minds are laughably petty in comparison to the simple majesty of existence.
A cyclical album, Likewise encapsulates the anxiety and fragility we feel as humans in a world completely out of our control, but reassures us of the universality of it all that binds us to each other.
Organically nuanced, Quinlan distills human energy moment by moment; the heart-wrenching humiliations, endearing gaffes, interruptions, and epiphanies – and all the electric potential of each to equally exist within one another. In their gorgeously novelistic yet conversational lyrics, they find various manifestations of love in everything, as they interweave the fantasy and magic of the natural world with their own folklore. Whether their introspective curiosity veers toward the wondrous or the disturbing, their sincerity and versatility enable them to teeter on the edge of euphoria and impending doom, ultimately landing on some variation of contentment.
Our constantly churning, puny animal brains simultaneously dread and yearn for vulnerability — we fear chaos and destruction but simultaneously marvel at gruesomeness, the small beauties, and the indeterminable. When we take a step back from our limited understandings and puny dramas, we allow ourselves a sort of stunned solace; as Quinlan sings, "I have to stop myself and admit I am happy." We are organisms like any other, animals evolving on individual and collective levels constantly — and that's where they derive their hopefulness, acceptance, and deep love for life.
Chance and uncertainty really aren't as damning as they seem.
— —
— — — —
? © 2021 
:: Stream Frances Quinlan ::