Severe weather during Governors' Ball 2019 led to a cancellation on Day 3, but Days 1 and 2 of the festival were filled with spectacular performances from Tyler, The Creator, Kacey Musgraves, Florence + the Machine and more!
— —
Governors' Ball 2019 had a wonderfully diverse lineup set for its annual three days of music at Randall's Island in New York. Unfortunately, all were not able to play due to the severe inclement weather that was stricken on the last day, prompting the festival to delay their gates before eventually cancelling the day altogether, forcing concert goers to evacuate and either cram into buses or walk over the Robert F. Kennedy bridge during a heavy thunderstorm. But, before Sunday's misfortunes, the weekend was filled with incredibly talented acts who put on remarkable performances that made the weekend worth remembering.
Starting Friday off on a relaxing note, multi-instrumentalist Cautious Clay brought his soothing alternative, R&B, and soul music to the stage, crooning and impressing his audience by playing numerous instruments including the guitar, flute, and saxophone. Closing with his hit "Cold War," listeners were swooning and swaying until the end of his set. The Brooklyn native noted that he was grateful to be playing in the same place he'd grown up coming to as a fan and watching from the crowd.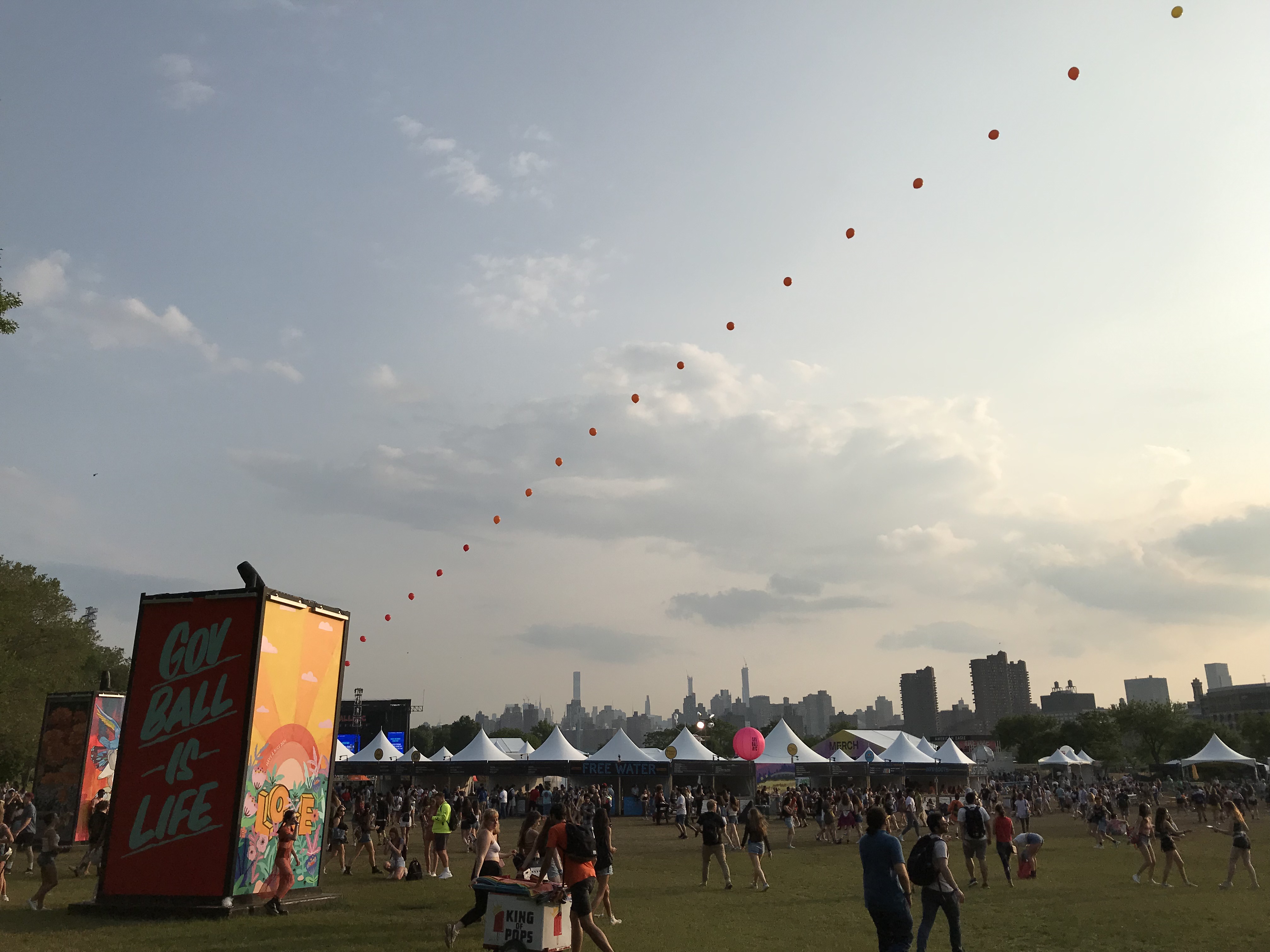 As the grounds slowly started to fill with more people throughout the day, the act deserving of a much larger turnout was Australian quintet Rolling Blackouts Coastal Fever. The band exuberantly played through their fantastic album Hope Downs, members singing in perfect harmony while three guitarists boisterously played all together. Their high energy pierced all who were lucky enough to come early and catch them, eventually persuading people to move and dance around in the mud.
On the cusp of Steve Lacy releasing his debut solo album Apollo XXI, The Internet drew in the first massive crowd of the day, playing their instant-classic, neo-R&B songs both new and old for fans at the main stage. With their disco-tinged tracks "Roll (Burbank Funk)" and "La Di Da" and sensual tracks "Stay the Night" and "Gabby" the young musicians warmheartedly showed off their range and the individual skills they bring to the group.
Dawning warrior face paint, Blood Orange used the majority of his time to perform songs off his outstanding 2018 album Negro Swan. Along with his impeccable backup singers and brass players, Dev Hyne's brought a whole new life to the album through extensive and elongated versions of each track. After playing older standouts "You're Not Good Enough" and "Best To You," Hynes brought out Steve Lacy to dance out the rest of the set with him and his band.
The most impressive viewing from afar was of Mitski's intricate choreography that included her dancing on a table, on the floor, and all across the stage while wearing knee pads. Additionally, Brockhampton's entrance where member Bear sang "Summer" while floating above the crowd on a towering crane until the rest of the boy band revealed themselves outside of an enormous golden plane was an admirable way to start their first live performance in six months.
Ending the night on an exceptional note was Tyler, The Creator with his first major performance since his newest album Igor was released. The rapper wore his alter-Igor outfit which included a neon green suit, black sunglasses, and a white bowl-cut wig. After kicking the set off with "I Think" and "New Magic Wand," Tyler announced that Igor had become the #1 album in the world. After changing out of his Igor look and into his usual, casual outfit, he riffed jokes, played songs off of Flower Boy, and emerged his older cuts "Yonkers" and Tamale." As big of a personality as Tyler has, he couldn't help but humbly thank his fans for their support of his newest album and encourage them to believe in themselves to create something unique.
The sun managed to stay out for all of Day 2 and kicking Saturday off on the main stage was indie darling Clairo whose once bedroom pop music has now turned into festival anthems. With only one EP and a few singles under her belt, Clairo managed to keep the audience's attention by playing the songs that rose her to stardom as well as treating them to three songs from her upcoming debut album Immunity.
Cowboy hats began to surface once it was time for Kacey Musgraves to hit the stage. Her backing band sounded off in their matching outfits and Musgraves entered soon after to begin her set with the Golden Hour opener "Slow Burn." From there, her performance became a party as she released inflatable Earth shaped balls, waved around a pride flag, and had the crowd participating in a "Yee Haw" callback. 
Another Brooklyn native who grew up going to Governors' Ball that got to perform there for the first time was King Princess who sang her hits "1950," "Talia," and her newest single "Cheap Queen" while also shredding on guitar in front of a colossal couch. One of the loudest crowds of the weekend screamed their hearts out for British pop-rock band The 1975 who had even the most casual listeners of their radio jams dancing to their catchy, synth-laden songs. Lead singer Matt Healy smoked a cigarette in between belting out lyrics that also played across the screen behind the band. Finishing off the night was UK headliner Florence + the Machine who leaped and danced barefoot across her glowing stage setup, made from wooden panels and white drapes, while singing in her unearthly, powerful voice. She was a wealth of positivity and used her performance to uplift people's spirits, acknowledging the current politically trying time, especially for women. She urged people to hug strangers around them before singing "Dog Days Are Over" and made "Shake It Out" feel like a sermon as she called upon the audience to be her choir. Each song was filled breathtaking moments and Florence Welch embodied an angel-like presence in a dress that flowed with each one of her movements.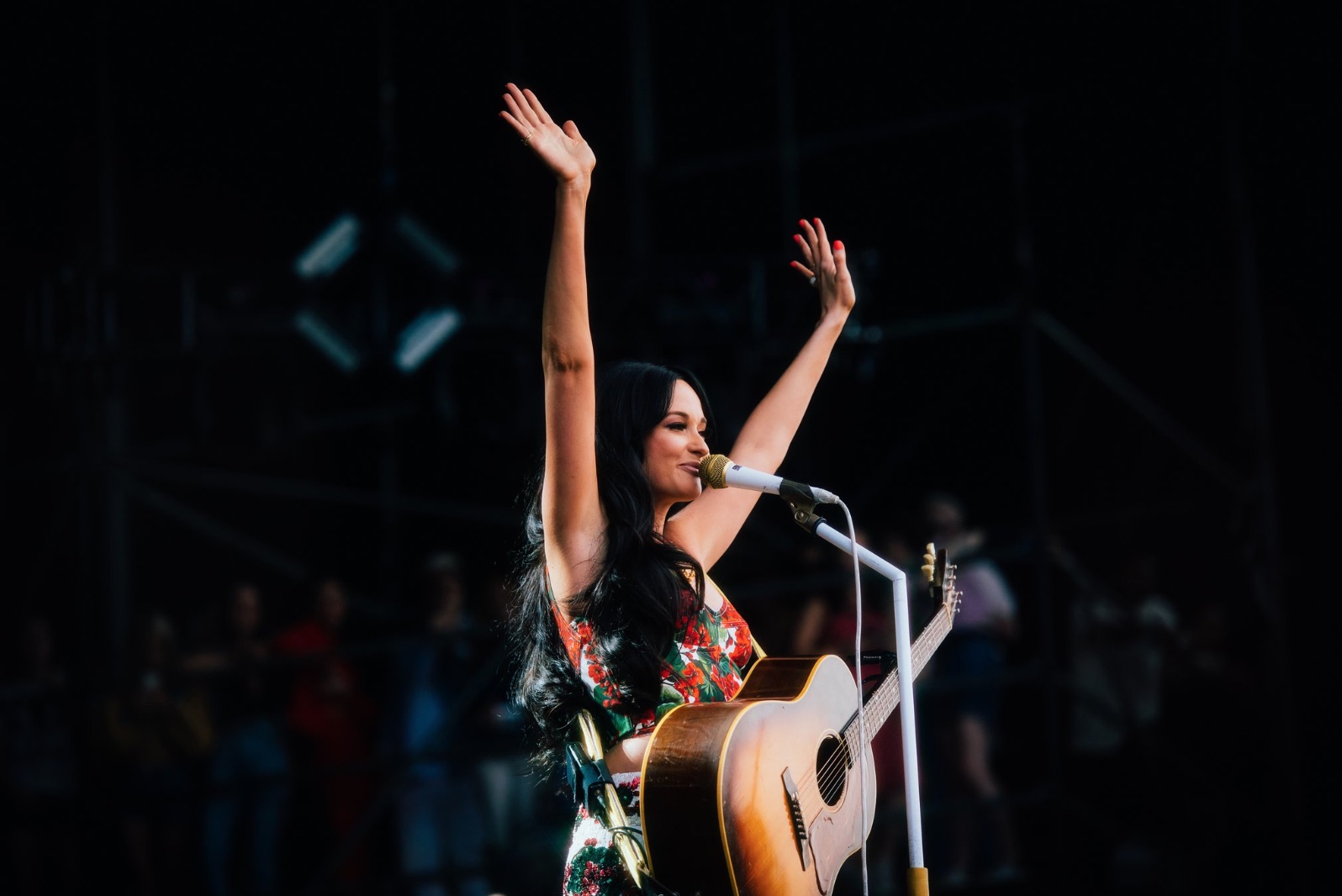 Although Sunday turned out to be bright and sunny weather for the majority of the day, the organizers of Governors' Ball decided to delay Day 3 and keep its gates closed until 6:30 p.m. Having readjusted the lineup for people to get the most out of the shortened time, folks who got there on time were able to catch a short but sweet set from Chicago rapper Noname and a fun, carefree performance from Lily Allen who played her nostalgic, early '2000s tracks while dawning a custom-made pink suit until she eventually took off the jacket and said, "fuck it" while showing her nipples through a sheer shirt. Legendary New York rapper Nas was able to perform his set in full, including Illmatic staples "N.Y. State of Mind," "Life's a Bitch," and "The World is Yours," before the weather abruptly turned into a downpour and the screens on each stage told people to evacuate the festival. Kaytranada came out to deliver the bad news himself to the people waiting by his stage and the festival attendees who came out to see The Strokes and SZA were forced to leave sorely disappointed and soaking wet with only the hope of catching these acts another time.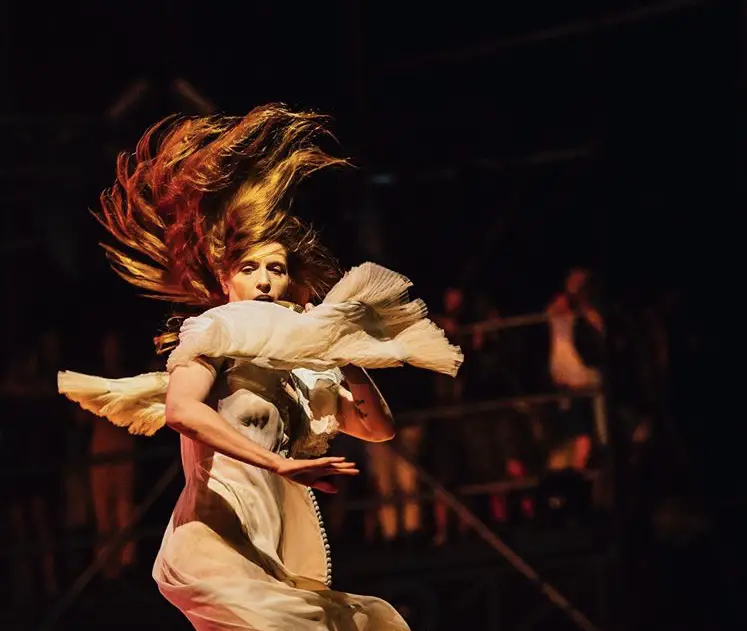 — —