Heartfelt and assertive, Gabriella Vixen's soulful sophomore single "Maybe" is an enchanting R&B song full of edgy warmth and promise.
— —
Our relationship problems may not all be easily solved, but we are still worth fighting for: Such is the message of Gabriella Vixen's achingly smooth new single. A heartfelt, assertive olive branch taking the first step toward resolution, Vixen's soulful "Maybe" is an enchanting R&B song full of edgy warmth and promise.
Conversations, yeah we had a few
Walking and talking those things
They said we should do
Memories in the past
Seems they fly back whenever
They get the chance
And I thought we had it all
But I guess I was mistaken
That's the reason that I called
So we can solve this problem
Listen: "Maybe" – Gabriella Vixen
---
Atwood Magazine is proud to be premiering Gabriella Vixen's sophomore single "Maybe," produced by KZ. Debuting earlier this year with the vibing "Golden," London's Gabriella Vixen has a voice like molasses and the lyrical prowess to boot: The clever songwriter caught producer Freedo's (Zara Larsson) attention while demoing a track for Rita Ora, and wound up singing on his debut solo release  "Keep Your Love on Me," which has amassed over a half a million streams.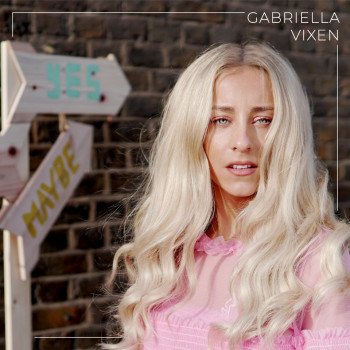 Vixen's own music is characterized by intimate, close-up vocals, infectious R&B melodies, and pulsing beats that keep the party moving and listeners grooving. "Maybe" opens with sweet guitar riffs over a jazzy chord progression, setting the stage for a meaningful heart-to-heart as Vixen grabs the mic, singing a love letter with the vividness of a diary entry.
Everything comes to a head in the chorus as she opens herself up, confessing her emotions as the surrounding music catches fire:
Maybe I won't forget
Maybe I need to know
Maybe you're not bothered
That's the problem though
Maybe I want the yes
Maybe I need to know
Baby don't close yourself
Where do you want to go?
"'Maybe' is a song about the battles we go through, from head to heart and heart to head – the seemingly impossible decisions we have to make from relationships to careers, family and more," Gabriella Vixen tells Atwood Magazine. "It is about me finding the strength as a young woman to be firmly on either side of the fence, no longer settling for the uncertainty of a Maybe."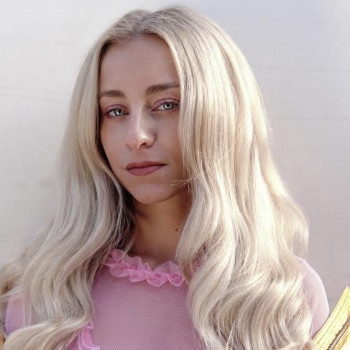 Assertive and emphatic, Vixen lays down the law for her significant other, taking control of her life in a magnificant moment of truth and clarity. "And I've wasted time on ifs, buts, or maybes, hoping that someday, maybe you'll save me," she sings in the second verse, putting her needs and wants first with a gust of invigorating energy:
And I'm still wondering if
we can go back through this
So many things that I said,
I just never did
And I've wasted time on
ifs, buts, or maybes
hoping that someday,
maybe you'll save me
Well you can't miss me
with that shit
It's been quite a long time since R&B sounded this good, without feeling any bit manufactured; independent and charting her own career path, Gabriella Vixen is the real deal – a pop-leaning songwriter with a penchant for catchy melodies and  a soft spot for heavy emotions. Stream her second single "Maybe" exclusively on Atwood Magazine, and connect with this rising artist via her socials below to stay up-to-date on new music and more.
— — — —
? © 2018
:: Stream Gabriella Vixen ::