One guitar, one drum set, and two voices are all that make up the rollicking two-piece band Surf Curse. But, what the band lacks in instruments they make up for in energy to create their full sound. Formed in Reno, Nevada, the surf-punk-rock band currently reside in Los Angeles, California, a setting all too fitting for their beachy, lo-fi sound. The duo's music was inspired by the scene of The Smell, a small all-ages, DIY venue in Downtown LA known for putting on punk rock/noise/experimental shows and hosting bands who later garner large, world-wide followings.
After Surf Curse's LA fan base grew quickly, they were presented with the opportunity to play Beach Goth Festival back in October where their music could be heard by national ears. Their new album, Nothing Yet (released January 13, 2017 via Danger Collective Records), demonstrates how they've traded in jangly surf rock for honeyed punk rock while the standout song "The Strange and the Kind" represents their transition in music as well as their lives.
Listen: "The Strange and the Kind" – Surf Curse
[bandcamp width=100% height=120 album=218120029 size=large bgcol=ffffff linkcol=0687f5 tracklist=false artwork=small]
---
The song is minimal in instrumentation as it uses only a few chords throughout its entirety. The drum progression is fast while the guitar is soothing and slow. The lyrics match this as drummer and singer Nick Rattigan sings,
I wish we had a little more time
Because days are just days
for the rest of our lives
For each day that's seemingly insignificant to him, there's a desire to wish for more time within them. His rapid drumming signifies the unmemorable days that speed past and uncontrollably make up entire lives. This anxious feeling is juxtaposed with Jacob Rubeck's relaxed, surf-styled guitar that helps to rest the overlying uneasiness. Rather than the unmatched tempos colliding together in discord, they're smoothly blended to create a polished sound.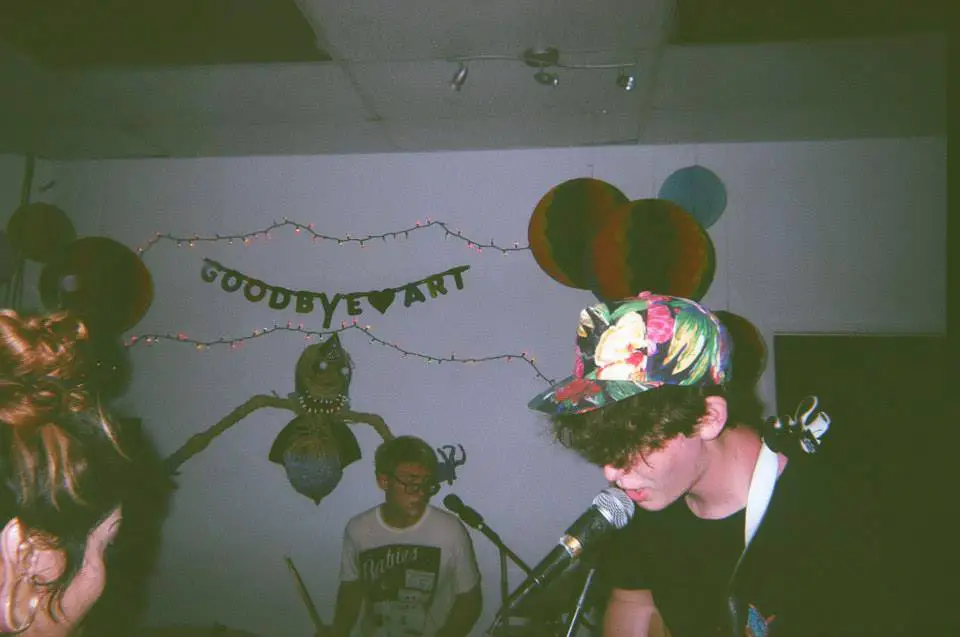 There's a common misconception that at a certain point in people's lives, they'll have an instant understanding of the world. They'll know exactly what they want in life. But, Rattigan realizes and that this isn't the case with him and he calmly accepts the fact that he may never know.
Cause I thought that I'd know everything
By this time
But I'll be dazed and confused
All my life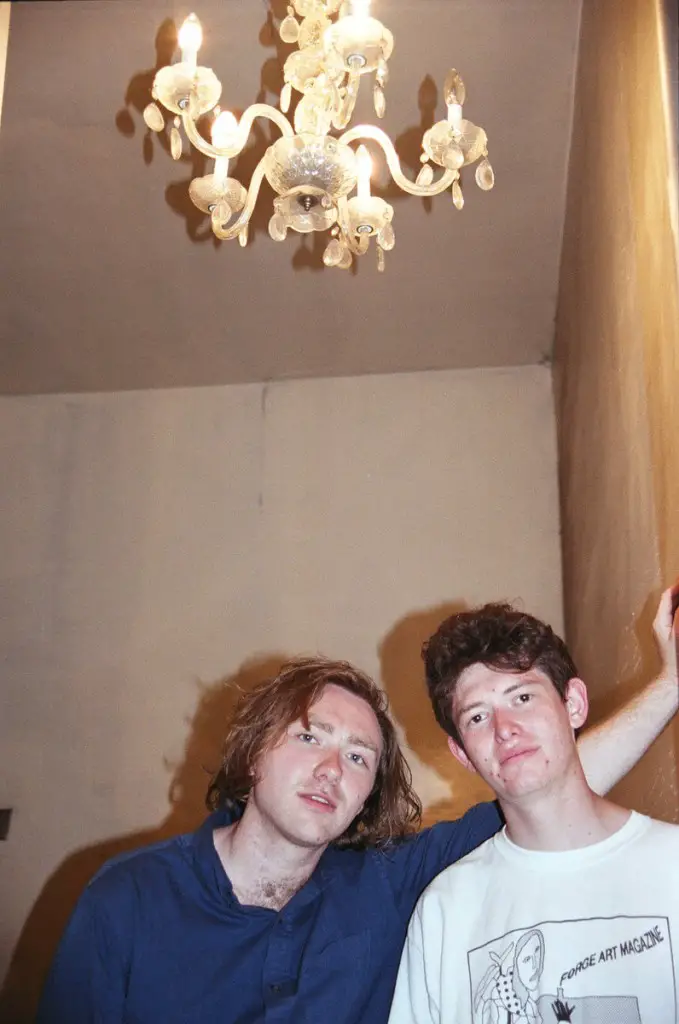 The drums become more forceful as Rattigan clashes its cymbals and reminisces about days that have passed while overwhelmed with nostalgia. Good or bad, strange or kind, the people he's encountered and the experiences he's had have shaped him into who he is today. He acknowledges that change is always inevitable and the timing of it can't always be controlled.
through the years
of the strange and the kind
through the change
that never came
when we liked
Rattigan and Rubeck have noted that their music has always been highly influenced by movies and "The Strange and the Kind" could easily fit in the soundtrack of a modern-day Dazed and Confused or John Hughes film. It's a song that's constantly relatable the more one gets older. It encapsulates the sense that no one can actually reach a peak of growing up since there will always be questions to ask and more to learn.
— — — —
Connect with Surf Curse on FB, Bandcamp
cover: Surf Curse © Jade Mainade
:: Nothing Yet – Surf Curse ::