Every Friday, Atwood Magazine's staff share what they've been listening to that week – a song, an album, an artist – whatever's been having an impact on them, in the moment.
This week's weekly roundup features music by Glassio, ella ruby, Lulu Simon, Kami Kehoe, The Rapture, Binker Golding, Olmo, ARMNHMR & NURKO, Certainly So, Cannon, & Fox Fagan!
•• •• •• ••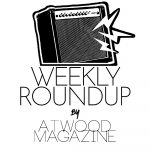 :: "Won't Make A Sound" – ARMNHMR & NURKO feat. Micah Martin ::
There's still plenty of time left in May to celebrate Asian American-Pacific Islander Heritage Month. In case you've already finished re-watching Moana and are looking for other ways to mark this fine tradition while another ten days or so remain, then Asian-American duo ARMNHMR may have just cooked up something to do the trick. "Won't Make A Sound," a track that was formally released this past Tuesday, sonically evokes the vastness and breeziness of the Pacific Ocean that's so readily accessible all throughout Asia and its islands– not to mention Los Angeles, where the pair of producers are currently based.
The success of this track can be largely attributed to their effortless collaboration with electronica producer NURKO and vocalist & songwriter Micah Martin, who delivers powerful lines about the struggles of moving on from heartbreak. "Nothing cuts quite like a memory, especially one that you're trying to forget," he sings on the opening track, and then elaborates on that sentiment in-depth throughout the rest of the track. "Micah uses his songwriting to express the hardships of love," NURKO explains, "and we kept the story going through the instrumentation, mixing a melancholy feel with anger in the drops."
The song fits in well thematically with ARMNHMR's recent material – most of all their tellingly-titled EP Waiting For Love, released earlier this year– and it will be sure to get the crowds amped up as the duo continues touring throughout the summer, starting today with an appearance at the Electric Daisy Carnival in Las Vegas. Even after AAPI Heritage Month concludes, these guys will keep making that demographic (and many others) proud.
:: "baths" – ella ruby ::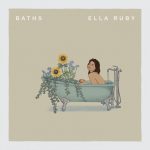 "Pieces of me floating through the bath, I wonder if they recognize me?" sings a warm and wistful ella ruby in her irresistibly intimate and unfiltered debut single. "Making tiny waves with both my hands, I try and usher them inside me." Soft and gentle, "baths" is a stirring unveiling of the heart, not to mention an instantly intoxicating introduction to a promising young indie folk artist. A 22 year-old singer/songwriter from Seattle, ella ruby's whispers feel like shouts: Spilling haunting poetry over acoustic patterns and muffled drums, she brings listeners on a journey into her own psyche, piecing a part her relationships with others and with her own physical self, while seeking reconnection to long lost feelings of sanctuary and innocence. There's something safe about a memory.
pieces of me floating through the bath,
i wonder if they recognize me
making tiny waves with both my hands
i try and usher them inside me
i know i keep telling you to leave,
would you consider going back
on words to be some sort of crime?
god i know i'm flawed but i feel
so much safer knowing that i'm yours
and you're longing to be mine
"baths is an exploration into my coming to terms with the magnificent fragility of my own body: a deep-seated and unabashedly naive longing for a return to comfort in myself and in relationship with others," ruby tells Atwood Magazine. "[It's] a beginning, an urge to grow that is tethered to a fear of growing too far beyond myself. Going back and forward and back again only to find myself in the sharp, uncomfortable physicality made recognizable only in letting go. Might it simply be enough to hold and be held?"
The quiet resonance of the Pacific Northwest resonates throughout ruby's tender, tempestuous debut. The music is delicate, yet there's a subtle urgency to its constant pulse. "I wish I could wash down the drain, mix in with the gutters and the rain," she sings, betraying the fire within. "… i am not a fighter, but i'm telling you that if you asked me kindly, I would push and I'd push hard." What more can be said of ella ruby? She has moxie, she has charisma, and she has an artistic voice all her own. "baths" is its own stunning upheaval, and one that will have you eagerly anticipating more from this promising newcomer. ella ruby's debut EP is set to release later this year.
If i were a flower i'd unfurl so slow
you'd never see my petals
if i were a fighter i'd be quite
hard-pressed to prove that i had mettle
i am not a flower but i'm dying to bloom
and spread my whirling twirling seed
throughout the yard
i am not a fighter but i'm telling you
that if you asked me kindly
i would push and i'd push hard
:: "Being Alone is the Best" – Lulu Simon ::
Lulu Simon celebrates independence in her new single, "Being Alone is the Best." The thoughtful, delicate, celestial song almost contradicts the sadness in her lyrics as she opens up about the bitter end of a friendship. Her angelic vocals, pillowy synths and jangly guitars emit a heavenly atmosphere as Simon truly makes you believe that everything will be ok in the end, even though it may not feel like it at times. Her encouraging words of wisdom, urge listeners to find happiness within themselves as they radiate atop iridescent melodies.
The Los Angeles based artist shares, "I went through very painful and transformative growth during the pandemic that opened my eyes to a lot of unhealthy relationships in my life. I wrote "Being Alone is the Best" in the midst of a gigantic friend break up, where all of a sudden the people who were meant to uplift me and bring me the most joy were making me feel like I wasn't fun or worth being around, and I sank to the lowest, most insecure and unrecognizable version of myself. It was so sad and I felt such an immense betrayal of my love and trust that I was just totally lost. I wrote this song as a means of self-soothing, learning how to uplift and bring joy to myself, by myself."
Having self-titled her genre as "sensitive pop," Simon is cooking up a sound which is reminiscent of Carly Rae Jepsen and Kim Petras, with an extra serving of whimsicality.
:: "Safe Way Out" – Glassio ::
Brooklyn electro / dream pop artist Glassio recently unveiled his second album See You Shine on May 18th. The wistful release details leaving a small town due to being shunned for your beliefs. There is an immense courageousness in that departure, and Glassio expertly captures the spirit of that strength.
A standout single from the offering is "Safe Way Out." With twinkling arrangements and warm, glowing vocals the piece evokes a deep sense of comfort. The breezy track is a narration of seeking safety and security, which is something we could all use in these trying times.
I'm looking to find me a safe way out
I'm looking for someone who sees
I'm looking to find me a safe way out
I'm looking for someone like me
Glassio's music is reminiscent of artists like Wilco and Jackson Browne. His profound lyrical messages and pensive sound make his music intensely captivating. This single and his whole album has that same gripping quality. In addition to his work as Glassio, he has co-written and produced songs with French Horn Rebellion, Clubhouse and Madelyn Darling. "Safe Way Out" finds the artist dwelling in evocative depths, and hints at the wonder awaiting all who listen to See You Shine.
:: "Whoo! Alright – Yeah…Uh Huh." – The Rapture ::
Critics and fans and particularly radio hosts on butt rock stations have made much ado about the death of rock as a serious cultural force. While it's a rickety claim at its base (a much stronger claim is in rock's balkanization), I suspect if more rock groups followed the jovially lusty path of The Rapture, they'd have a much easier time maintaining relevancy.
"Whoo! Alright – Yeah…Uh Huh." sets fire to a dance floor and then questions the ambitions of rock as an art form, imagining a conversation at once self-effacing and self-congratulatory, "She said 'emotional distance, it doesn't rhyme/Or resonate brilliance from in it's time'/But is it lyrical genius or crap rock poetry?/I say the lineage runs Morrison, Patti Smith, then me." The song anticipates the fall of rock from the proper mainstream in form and content. Its self-consciously heady lyrics wonder about the actual profundity of aloofness, while its carnal beat insists the head forget about all that and defer to the heart. Those raving guitars, cheerleader chants, and thrumming synth hits show us the heart wins in this one.
:: "Daydreams" – Certainly So ::
If Certainly So's "Daydreams" feels like a happy little reverie, that's because it is. The Nashville-based "post-angst" band capture a moment of rare, uninhibited contentment on the lead single off their forthcoming "mini" LP Dreams of Green, inviting listeners to join them and bask in the sweetly seductive rays of comfort and fulfillment.
When you have love in your life, then truly everything else is ancillary. Certainly So  capture this bliss through euphoric whistles and hypnotic guitar patterns, easy grooving beats and sweetly charming, achingly expressive vocals.
Sweetheart
Every time I close my eyes
I'm so glad you're in my daydream
Love of my life
Even
Though my heart is on the line
I will be there on the tightrope
Pay no mind
"This song is about the feeling that comes when you realize you're fully content in a relationship," Certainly So's vocalist/guitarist Tanner Gray explains. "Most of the songs from our first album were often melancholy, but we were pleased when this one turned out light and fun. Sonically, we stepped out of our normal comfort zone a bit with the bouncing baseline and lush pedal steel."
Lately
There's an overtone
Soaked in golden revelry
No one can control us
We have oceans left to see
Sunshine
You come through in every line
No one else is on the paper
Just mine, all mine
Love can often feel hard to put into words, but here Certainly So let it flow naturally. They sing about the little things and the wonders of being present in the moment with your special someone; of feeling connected to something larger than yourself, knowing that for a moment, life is good.
:: "(Take me to the) Wide open lows" – Binker Golding  ::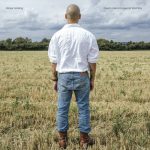 In early 2021, I encountered Binker & Moses' album Feeding the Machine and wrote favorably of it for the Weekly Roundup. Over a year later, it's great to receive an update as to what this London-based jazz duo is now up to. Turns out that the group's saxophonist, Binker Golding, has decided to have a go at some other instruments in the interim. The sax remains his go-to instrument, and his mastery of it commands our attention throughout much of this new track's lengthy 9.5-minute runtime. Yet he also makes room for some piano-playing and acoustic slide guitar in the song's intro and elsewhere, making "(Take me to the) Wide open lows" a distinct addition to his already substantial catalog (he's been formally committed to his craft for the better part of a decade now).
When I was last wrote about Mr. Golding, I commented how impressive it was that he and his drumming partner, Moses Boyd, were keeping their heads above water throughout a difficult period for live music in general, and small-venue-dependent genres like jazz in particular. Now that the worst has passed and jazz is making a big comeback– it's being performed regularly in bars again, the Montreal Jazz Festival is set to return full-scale, and so on– it'll be exciting to see what talented students of the genre like Binker can capitalize upon. When his full-length album Dream Like A Dogwood Wild Boy drops next month, we'll certainly know for sure.
:: "Test Dummy" – Kami Kehoe ::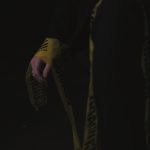 Kami Kehoe is desperate to break the chain in her passionate new single "Test Dummy." Speaking from the depths of her heart, she fervidly tells the tale of feeling bruised by the constant demands of people around her. Always giving and never receiving, the Las Vegas based artist sings about being totally drained by the needs of others, as she explains, "Someone who is broken or who has unhealed trauma will come in my life, I will unintentionally help them understand and deal with their pain and once you open an untreated wound that has been under a bandage for years it hurts. It's like putting alcohol on a cut to heal. But it ends up healing. And I feel like I was that alcohol for a lot of people in my life, But In the process of helping them become better I would get hurt. I would get hurt because they're hurting, and unfortunately I don't think any of them meant to do that, I just think hurt people hurt people. The concept of the song really means I was just there for them to use. Like a test dummy."
You can hear the pain in her voice as she exposes her true emotions, finally letting it all out. Simple guitar strums set a somber tone, before kicking in with thudding percussion. Kehoe delivers her message to the point, as she sings, "I wish you were the man you said you would be, but I found the other side of you." Sick and tired of being used, "Test Dummy" marks a new chapter for the alt rock artist, as she makes it known to the world that she isn't just a toy to be played with.
:: "Dream Boat" – Olmo ::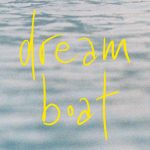 A bit of bright psych pop, sweet folk, and buoyant melody can go a long way in the right hands, and Berlin's Olmo is up to the task. "Dream Boat" is a gentle kaleidoscope of sweet sound and sobering emotion: Released back in March, the artist's playful, colorful second single of the year draws similarities to Beirut and Andrew Bird, while finding Olmo delving into themes of depression and misery. Joyful sounds frolic stop poignant lyrics exploring how often times someone can seem okay on the surface, even while deep down they're struggling.
when the winds of worry come and wash over you will
and the blizzard of blame cuts your coat
when the storms that stir the stars spin you round the mast
and the rope of hope is round your throat
how do you keep your dream boat afloat?
how do you keep it swaying steady?
how do you keep your dream boat afloat?
how do you keep it swaying steadily home?
"This song uses the metaphor of being lost on a boat at the mercy of the omnipotent elements to portray feelings of depression, helplessness and ill mental health," Olmo explains. "Our dream boat holds our hopes and dreams, keeping them alive and losing control over it can lead to feelings of hopelessness and toxic fear. This song is a cry for an answer in the whirlwind of questions that spiral in our head when we are feeling like we have no way of progress or no direction at all."
"It is a cheerful song about being miserable. The joyous mood of the song contrasts the dark narrative to portray the difference we often experience between what we feel inside and what we display on the outside when we are in an emotional abyss. This is especially common in men, who in the name of appearing strong have been pressured by society to not show vulnerability or weakness, which results in an inability of talking about one's emotions or asking for help."
when you're so far out
that every time you try to shout
the ocean of doubt drowns you out
and you can't make a sound
when you need a tongue
and a pair of lungs
and you're about to wake up
"Dream Boat" is deceptive, a song of depth and meaning with lots to offer if we give it a chance. With much more music set to release this year, Olmo has ensured we'll be paying very close attention to all that's to come.
:: "College Friends" – Cannon ::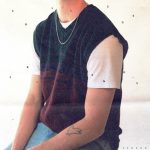 Ever feel like you are all over the place and it is hard to get your priorities straight? Cannon details finding a balance between socializing and studying with his relatable release "College Friends." Sometimes it is difficult to know where to allot your time, and he perfectly describes that common struggle. With fuzzy guitars and relaxed, soothing tone this grunge-fused track is so captivating. The visuals also portray a gritty feel and college party atmosphere.
Spent the year and it don't make sense
I can't keep up with my college friends
I'd stop time but I can't pretend
I can't keep up with my college friends
Cannon is a South Carolina native that beautifully blends alternative rock, hip-hop and pop. That combination is so addictive. The artist is rapidly building buzz through TikTok and Spotify and continues to keep that momentum going. With raw rhythms and effortless vocal flow, he is definitely one to watch out for.
:: "Hot Streets of Hell" – Fox Fagan ::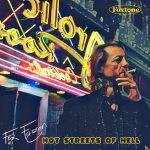 Delightfully raw and rambunctious, Fox Fagan's "Hot Streets of Hell" is a radiant rock song full of heart, soul, and a little bit of well earned grit. The UK born, Los Angeles based multi-instrumentalist singer/songwriter thrills with an enchantingly groovy track that soars high and swings low. He recalls the '70s sounds of Tom Petty and Fleetwood Mac through warm harmonies, buoyant, rosy electric guitar playing, and a dramatic vocal performance brimming with character and charisma.
There's a sparkle in my eye
I'm trapped in a spell
Draggin me back out there on those Hot Streets Of Hell
It's alright, its alright if I never see Hollywood again
But now I've got the chance to do it I'll be doing it well
I'm so happy that I'm cos I coulda been somebody else
"'Hot Streets of Hell' is a song that has been around me for a minute, and I just think it's got something that's satisfying in its simplicity, Fagan shares. "Lyrically It sums up a certain period of my life where I'd be day drinking with strangers and falling in love with waitresses in a blissfully happy go lucky inebriated state of mind."
"When I decided I wanted to release this track I intended to tweak some of the lyrics and wanted to redo the vocal as it was recorded on a cheap mic in my room. I re-recorded the vocal probably 20 – 30 times, with expensive microphones and everything, and I still couldn't capture the vibe from the first take demo, so I left it in there and that's what you hear on the recording."
Who you really are you leave out on the street
I spent three days with a stranger now he's living with me
It's alright and I'm fine if I never do cocaine again
But if I get the chance to take a one way ticket to hell
I'll be happy that I'm me cos I coulda been somebody else
Few sounds on this planet can beat the sort of free-spirited harmonies Fagan treats us to time and again. "Hot Streets of Hell" may indeed have its demons, but it's charming all the same.
:: XXXXXXXX ::
XXXXXXXXXXXXXXXXXXXX
AXXXXXXXX
— — — —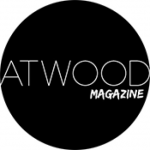 :: Weekly Roundup ::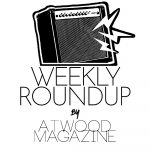 ---
:: This Week's Features ::
---