Lovecoast's lively pop-soul debut The Trip is the kind of record that places you in the car with the roof down, driving freely along the Pacific coastline.
— —
Who doesn't love a mental voyage to the West Coast? From The Beach Boys to Katy Perry, fans have long savored artists with the ability to take us on a trip out West through their music. There are many individual elements which contribute to the success of Lovecoast's The Trip, but the most basic factor is just as described: This is the kind of record which places you in that car with the roof down, driving free-for-all alongside the Pacific coastline.
Only we're not in California this time – we're a bit farther north, up in British Columbia. The authors of this new LP, indie soul group Lovecoast, have achieved considerable underground success in that home region since their inception in 2013. Each of the five members brings their own particular musical skills to the band, leading to an eye-opening blend of various styles, such as rock, soul, and dreamy R&B. Lovecoast tested this formula on their debut EP, 2014's Chasing Tides. Now, they are set to implement it to the fullest on their first LP, The Trip – which Atwood Magazine is proud to be premiering today, ahead of its official release next Friday, 4/27/2018.
Listen: 'The Trip' – Lovecoast
---
Love, standing strong, and having a good time are all common subjects touched upon in The Trip. Lead singer Danielle Sweeney says that the thematic material of The Trip is inspired by her past and present relationships, as well as the longtime bond between her grandparents, Donna and Ed Eckersley. "It's incredibly heartwarming to be able to honour her on this record," Sweeney says of her grandmother, who passed away recently. "If she were here, she would have insisted on buying the first copy."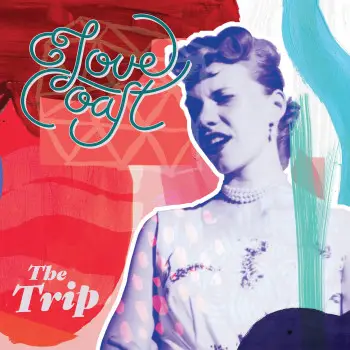 The Trip starts off pleasantly with its first track, "Sticks & Stones," a words-will-never-break-me anthem which Sweeney delivers with glorious vocal power. She dares her rivals to "break my heart, come on and tear me apart," while also assuring us that it is a lost cause.
The instrumentalists in the band – Matt Aasen, Andrew Fraser, Phil Hamelin and Jesse McNeill – keep the atmosphere upbeat over the next few tracks. The guitar-plucking on "August" and throbbing bass on "Why Can't We Be Friends?" are some of the individual highlights that prove even more effective when thrown into the same mix. Meanwhile Sweeney croons nostalgically about memories and relationships that stand out in her mind ("Hearts on fire, we were stealing stars," she recalls one summer romance). All of this energy and compassion adds up to a truly invigorating first half of the LP.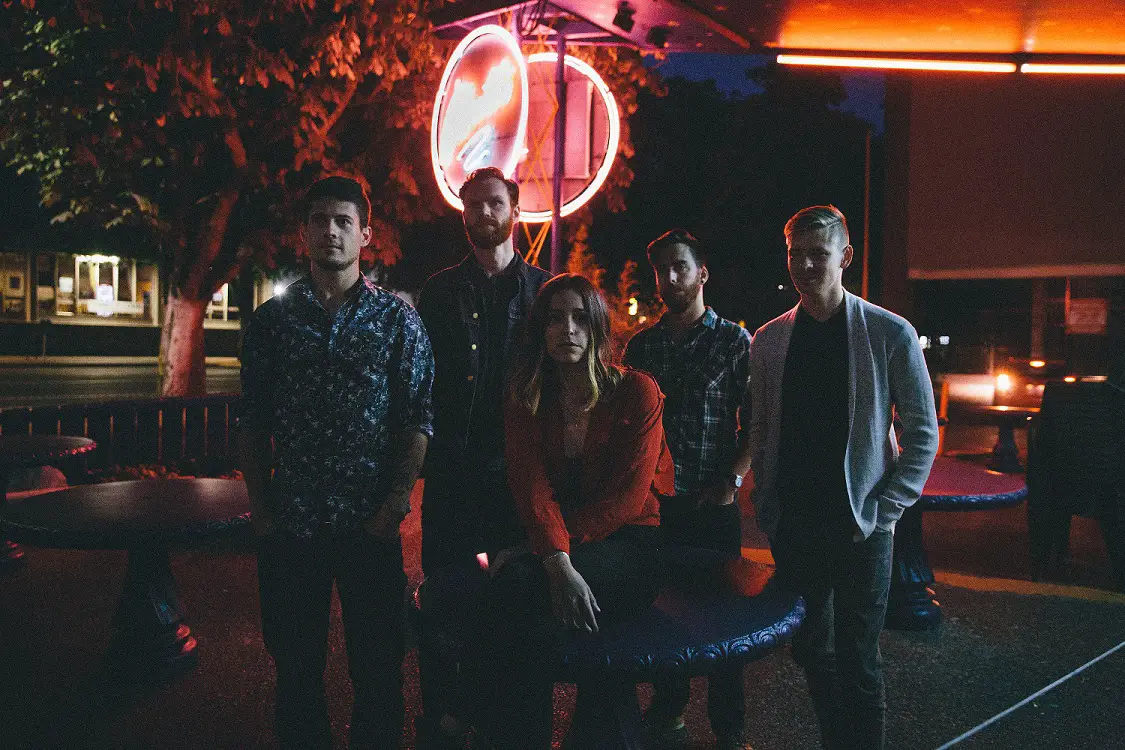 Then comes "Take What I Can," the only slow song on The Trip, and also the most pragmatic one. Sweeney recognizes that things aren't always going to go perfectly, and that she'll have to react accordingly. She has claimed that this song, "represents that endless devotion to someone you don't need, something I struggled through in previous relationships and now feel hyper-aware of."
Things pick up again on "The Floor," an invitation to the dancefloor, and perhaps more than that. As its music video conveys, this is the kind of song that you should feel no shame in rocking out freely to at a nightclub.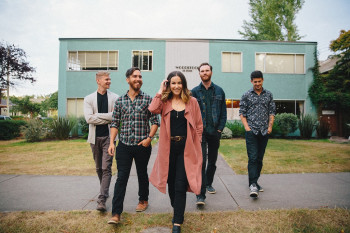 The atmosphere stays just as risky and playful on the next song, "The Trip" ("Between the sheets, 3 a.m. is when you get the best of me," Sweeney sings). "Standing Tall" shows flashes of the defiance demonstrated on earlier tracks such as "Sticks & Stones" — a song all about "finding the silver lining in dark, unwanted situations," as bassist Andrew Fraser explains.
"Motion," the album's first single and final track, proves to be an effective choice for both of those roles. Sweeney conveys how much her partner has come to dominate her thoughts and feelings — "If I were an island, you'd be the ocean. Always around me, always in motion" — as the keyboards and bass combine for a soothing, dreamy sound that matches the lyrics quite well.
---
According to the band members, the sonic textures of The Trip are designed to mimic the natural flow of anything in motion, while the accompanying words indicate that the process of falling in love should be equally as fluid. "It took me a long time to realize that letting yourself love is much easier on your heart and mind," Sweeney explains. "'Motion' is kinda all about the long path taken to that discovery."
All in all, these are ten tracks of terrific fun and liveliness. The Trip 3,000 miles out west to Vancouver is one that's well worth making when you're in the company of Lovecoast. Stream this debut album exclusively on Atwood Magazine; The Trip is out everywhere April 27, 2018!
— —
— — — —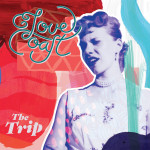 ? © Berkley Vopnfjord
:: Stream Lovecoast ::