Immersive and indulgent, Humble Braggers' groovy "Am I Okay" blends dance-pop fever and poignant reflection, urging us to dance with our feelings, rather than away from them.
For fans of Empire of The Sun, Passion Pit
— —
Humble Braggers are more than just '80s night at your local club: They're a fusion of past and present, the next generation of synth-driven pop on a mission to make you feel things deep down inside. Immersive and indulgent, the band's groovy new song "Am I Okay" blends dance-pop fever and poignant reflection, urging us to dance with our feelings, rather than away from them.
I took a risk and it took its toll,
Feeling like a mess,
I'm blinded by all this stress
But I've nowhere to be,
So let's kill some time and drink Campari,
Stuck inside my head,
It's a dangerous place I've come to dread
Stream: "Am I Okay" – Humble Braggers
---
Atwood Magazine is proud to be premiering "Am I Okay," the surprise final single off Humble Braggers' upcoming EP Cycle, out on 31st August 2018 via Admirable Traits Records! The '80s inspired pop group of Tom Burtless (vocals), Thomas Stoklosa (synths), Bryan Zellis (bass) and Matt Chavanne (drums), Humble Braggers burst out of Buffalo, New York with debut album I Know Better, I'm No Better in early 2017. With an emphasis on deep, inundating synth pads and pulsing guitar-driven licks that add as much to the percussion as they do to the melody, Humble Braggers introduced themselves through a marriage of progressive rock and dreamy, ambient pop.
Cycle finds Humble Braggers expanding their musicality in all directions at once. Lead single "Reckless" is a massive outpouring that finds frontman Tom Burtless overcome with emotion, pushing his voice to great lengths as he belts an impassioned chorus that is as reminiscent of Genesis as it is The 1975. Meanwhile, "Am I Okay" delivers a hot 'n heavy moment of intimacy as the group dwell irresistibly moving rhythms and huge synth-fueled soundscapes.
"The mindset for this song was an attempt at creating something therapeutic off the heals of a failed relationship," Humble Braggers' Tom Burtless tells Atwood Magazine. "Realizing that I was entering the same cycle as previous situations increased my depression and anxiety and an overall feeling of helplessness. This song, along with this album, is me realizing and recognizing those behaviors in attempt to stop them and break the cycle."
We hear Burtless confess this difficult truth to himself in an affective, weighted chorus:
Am I Okay?
I just need some time
Am I Okay?
I might need to lie
The lead singer explains, "'Am I Okay' specifically takes aim at the anxiety I felt coming out of that [prior] situation – anxiety not only relating to the failed relationship, but also to me and my life as a whole. It's an attempt to combat those ever flowing "what-ifs" that are hard to shut off… I wrote a lot of this song on my own this past fall, with the band coming in to help in adding some great finishing touches. Bryan Zells [Guitar] revised an early version of a bass line I had, Matt Chavanne [Drums] changed up the beat, and Tom Stoklosa [Synths] assisted in adding in some of the synth accents in the bridge and second verse."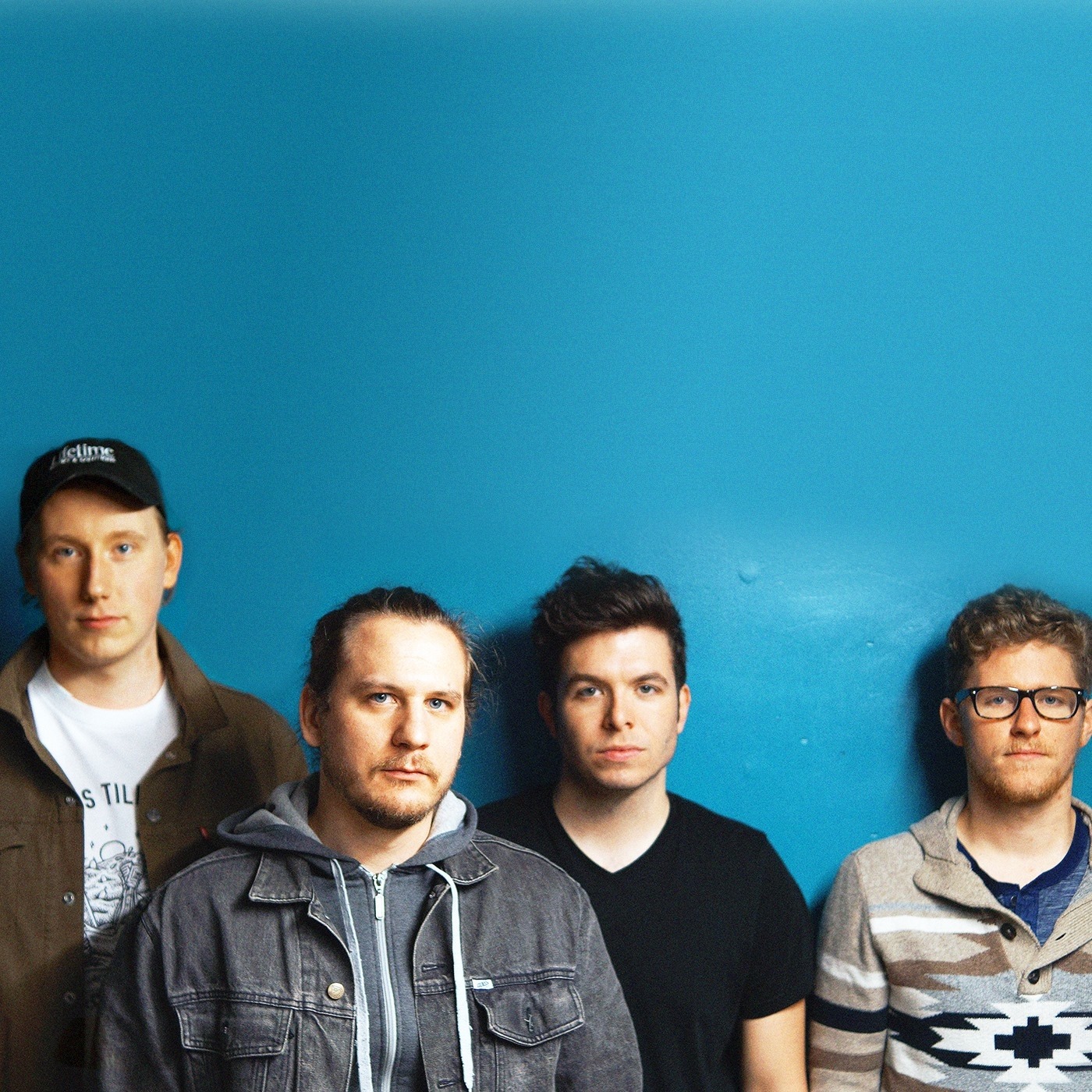 Broken after all,
I took this hit and took this fall
Cleaning up again,
Just keep on smiling to pretend
To put it simply, "Am I Okay" is a family affair. Humble Braggers have ascended beyond the debut album stage, pouring their creative forces together into a new EP that maintains their base sonic "identity," while at the same time indicating an exciting evolution. Whether you're in it for the '80s feels or down to vibe with something a little more substantial, Humble Braggers are here to scratch that deep and burning emotional itch that comes from within.
Stream "Am I Okay" exclusively on Atwood Magazine, and don't miss the synth swells of Humble Braggers' Cycle EP, out August 31, 2018!
There's no takeaway,
Stop before you decay
There's no better place,
You can't make it all okay
Stream: "Am I Okay" – Humble Braggers
— — — —
? © 2018 
art © Thomas Harold
:: Humble Braggers ::