Pittsburgh rock n' rollers Jack Swing free fall into action on "Get What's Mine for You," a groovy outpouring of dynamic energy tinged with feverish blues and soul.
Stream: "Get What's Mine for You" – Jack Swing
---
You can't manufacture musical presence, just like you can't manufacture charisma in a person; you've either got it, or you don't – and Pittsburgh's Jack Swing have most definitely got it.
The Steel City indie band free fall into action on their latest release "Get What's Mine for You," an outpouring of dynamic rock energy tinged with feverish blues and soul. It's four fleeting minutes of raw elevating sonics that are sure to put a pep in your step and a spark in your day.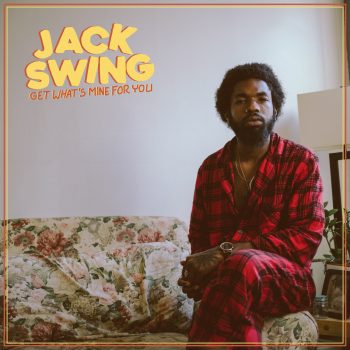 Atwood Magazine is proud to be premiering "Get What's Mine for You," the title track off Jack Swing's forthcoming third EP (out Friday, September 18). The Pittsburgh, Pennsylvania-based band formed by frontman and guitarist Isaiah Ross in 2016, Jack Swing has been delivering a steady stream of driven, finessed rock for the past four years now. Currently rounded out by bassist Rowdy Kanarek and drummer Alex Nelson (drums), the band followed up their 2019 EP Supermoon earlier this year with the April single release "Whether I Do," a funky and fast-paced outpouring full of frenetic, hair-raising bass work (think Flight of the Bumblebee with a little more pizazz).
Featuring the band's former drummer Jonathan Lightfoot, "Get What's Mine for You" is just as tight a production as its predecessor, complete with deep bass grooves and a blend of guitar and keyboard licks that seduce the ears. Swing's strong vocals bring everything together while consistently moving the song forward, rising up to a wonderful crescendo as the band moves into a harmony-laden chorus.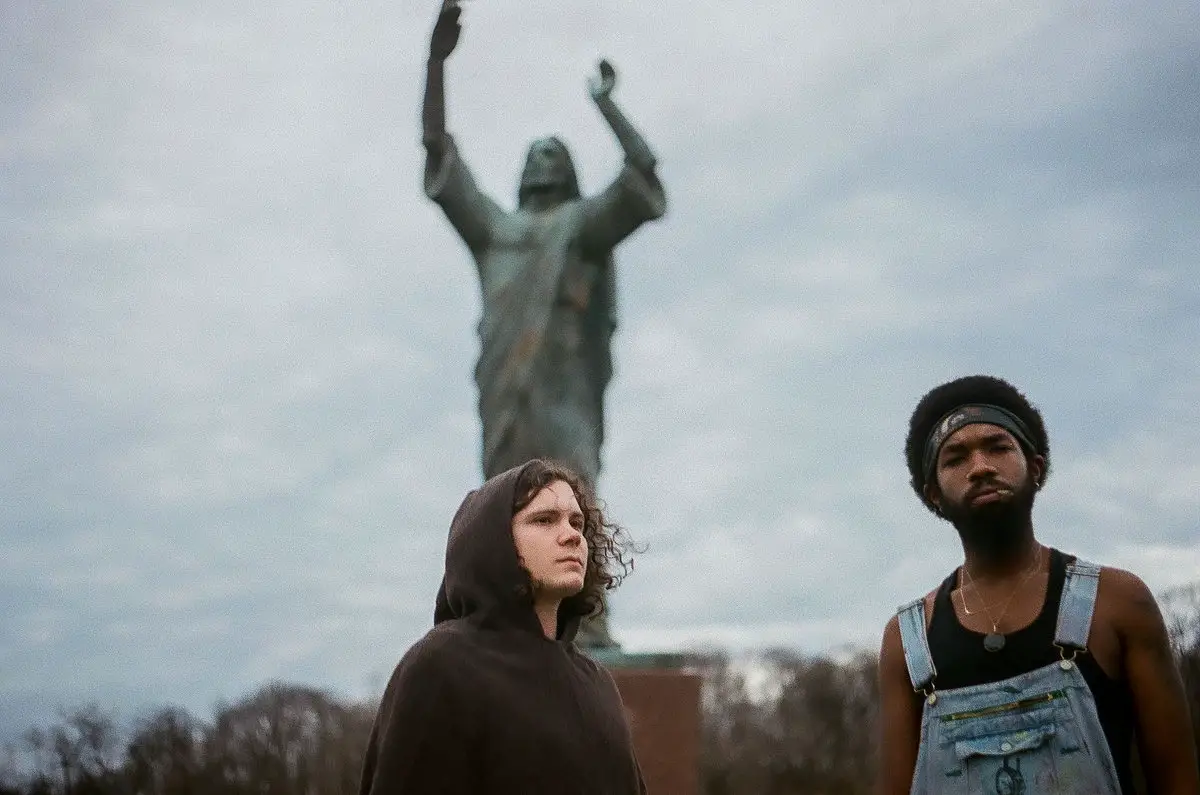 "'Get What's Mine for You' is an explosion of a track. The opener and title track of Jack Swing's new EP, this song serves as the mission statement for the band as it steps forward with a much more seasoned and powerful sound, as well as a fresh lineup," Isaiah Ross tells Atwood Magazine. "This tune found itself a staple in the Jack Swing live show, making for the perfect introduction to the band. Infectious grooves and mesmerizing hooks make the song impossible to forget. 'Get What's Mine for You' encompasses the energy of its title. It feels like making the decision to get the things from life that you deserve and walking within that power. The feeling of deciding to give truth and power to your dreams, and reaching them for no other reason than the fact that you can and deserve to. The track has a distinct live feel as it is important to the band for its truest energy to be reflected on the recording. With elements of rock, funk, and even disco it's safe to say that the group has indeed found their sound, and effortlessly walks in that on this track."
Jack Swing's provocative performance bustles with momentum: Beyond Lightfoot's fervent drums and Kanarek's undeniably bouncy bass, Ross appears always ready to bust into a gutteral croon or gut-wrenching guitar solo that will surely knock us out. It's exciting to dwell in a sound this refined – Jack Swing have certainly captured the massive overhaul of a live show in this recording. Their sound is familiar, yet fresh – a nuanced deliverance that emanates light and good feelings for all.
Between "Whether I Do" and now "Get What's Mine for You," Jack Swing have set themselves up for success in 2020. "Jack Swing's new EP Get What's Mine For You is a to-the-point adventure through the nooks and crannies of the soul," Ross shares. "With three distinctly powerful tracks, the release satisfies a unique goal. In the opening track and second single, 'Get What's Mine For You', we are thrown head first into the world of Jack Swing, with a powerfully consistent groove that you can't help but get down to and lyrics rooted in emotional eruption, the song explodes with an infectious euphoria. The leading single and second song on the EP, 'Whether I Do,' was released in April to significant acclaim. Pairing themes of love and finding the strength to let yourself love properly with unforgettable melodies from every direction, this tune strikes directly to the heart. The closing track, 'Meet You There,' is a monster of a track. Inspired by the loss of a friend, it made perfect sense to approach it as a traditional blues song. 'Meet You There' demonstrates the band's effortless versatility by both masterfully handing the blues as well as contorting it into something uniquely Jack Swing. Each track on this EP accomplishes an intentional purpose. The band strived to create a tight and concise piece of music while still journeying through as many emotional and musical places as possible. Jack Swing has succeeded in its attempt, and with this release has solidified that the band is indeed here for the long haul."
Directed by Anthony Peduzzi, Jack Swing's accompanying "Get What's Mine for You" music video brings us up-close and personal with them at a time when we unfortunately don't have the luxury of doing that physically; through the video though, we get a massive taste for what it's like to be in the presence of this blossoming rock force.
After all, if one thing can be said of them, it's that Jack Swing have most definitely got it. "Jack Swing is the physical embodiment of the spirit of rock n' roll in 2020," The Big Takeover wrote earlier this year; we couldn't agree more with their assessment. Stream "Get What's Mine for You" exclusively on Atwood Magazine!
Jack Swing's new EP is out everywhere Friday, September 18, 2020!
— —
Stream: "Get What's Mine for You" – Jack Swing
— — — —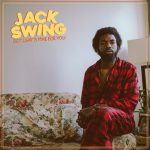 ? © Shauna Miller
:: Stream Jack Swing ::
---