Hippo Campus shed old fears and embrace new dreams with their single, "Semi Pro."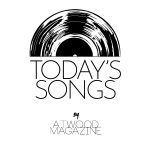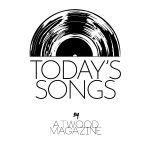 Stream: "Semi Pro" – Hippo Campus
---
The age old adage tells us, "You never know what you've got till it's gone." In Hippo Campus' case, the stakes are as high as the expectations, setting the scene for their newest track, "Semi Pro." The track follows "Boys" as the second release off the upcoming album LP3, out February 3, 2022 via Grand Jury Records.
Lead singer Jake Luppen reveals, "When the chips are down, playing a guitar is not really worth anything. It took a global pandemic and falling in love to help me find an identity outside of music and in that I finally feel free as an artist." For Luppen, it took losing an identity and processing a mentality to understand the profound impact of curated artistry. "Semi Pro" provides an inside look, closing the book on a chapter of self-growth. The track commemorates closure, innately felt by its flickering guitar passages and the ebb and flow of Whistler Allen's drums. The sound is striking in its simplicity, especially compared to the band's sophomore album, Bambi. What was once a hazy, dreamlike hue is replaced with a crispy, clear jollity for the group, ushering in their new era.
i've been on my last kick for a minute
running out of goals, stepping over toes
sitting on the bench, i've been in it
losing like a chore, coming up alone yeah
everybody thinks they're semi-pro
then it all comes down like a waterfall raining on you
got clean, i guess i'd rather never know
it's played out, now i'm hanging from the rafters
sweating hard, all alone
to take a lap, the sweetest one
"Semi Pro" rolls credits, providing an excellent beat to march to. You can hear the relief in the song, a tense momentum that builds in the verses and leads to a commemoration in the chorus. The rhythm shifts to the cadence of a confidently-clad mantra. Luppen lets fall, "I've been bad but I'm only getting better."
The band has alluded to sports metaphors before (see "baseball"), and the comparisons continue in the song's music video. The catharsis is framed through a depiction of the band as a baseball team, following the story of Jake Luppen as a seasoned and struggling player. The visual features lead singer Luppen striking out, continuing a career crisis for his character. The track grows near and Luppen's cares fall away slowly but surely, thanks to self-meditation and support from his fellow band members, or in this case, semi-professional teammates.
The pattern is mirrored in the song, as pocket phrases by Decarlo Jackson's soaring trumpet and Nathan Stocker's alto guitar are interspersed behind Luppen's conscious lyricism. Finally, the player retires and past strike-outs are replaced with present home-runs, spurred by a new sense of freedom.
headstart on quitting, save your breath
undressed and i'm never coming back for once
saw that name on my jersey, always played for both teams
had big dreams, then i felt bad
killing you was a pleasure, man
hope you understand that the measure wasn't all so tough
kicking rocks in the promised land
peace out, and i'm never coming back now
it feels like it should, i'll just let you do the talking,
if you wanna stay back you should, i can't promise you i'm anything
but it feels so damn good, you just love the way i want you
but i'm cool with it so knock on wood, i've been bad but i'm only getting better
It seems that Luppen wrote the song with both hands on the steering wheel, barreling toward the horizon of a new season in his artistry and identity. Indeed, the listeners are privy to a new season for Hippo Campus' music, marked by a transformed self-awareness and refined sound.
it's bad but i'm only getting better
i've been bad but i'm only getting better
— —
Stream: "Semi Pro" – Hippo Campus
— — — —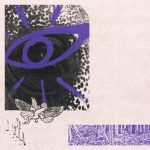 Hippo Campus © Tonje Thilesen
:: Today's Song(s) ::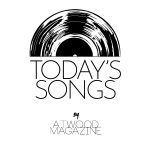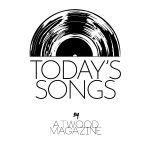 ---
:: Hippo Campus ::