Minnesota indie band Hippo Campus aren't afraid of pushing sonic boundaries on their path to self-discovery in "Passenger" and "Bambi."
— —
Over the course of their brief four-year career, Hippo Campus have continued to show growth with their sound. The guitar-driven college rock aura of 2014's Bashful Creatures was supplemented with Bon Iver style reverb on last year's debut record, landmark. Considering the band's youth, this gradual change in sound signifies moments of self-recognition and discovery not only musically, but also personally. As they grow deeper into their understanding of themselves as individuals, their music grows along with them. "Passenger" and "Bambi," the first two singles off Hippo Campus' highly anticipated sophomore record BAMBI (out September 28, 2018 via Grand Jury Music), follow that experimental trajectory, leaning away from the grit of the band's early work.
Stream: "Passenger" – Hippo Campus
---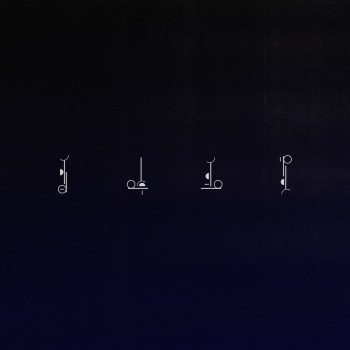 The Minnesota-based indie sweethearts are talented beyond their years and demonstrate a certain lyrical worldview that feels altogether refreshing and unpretentious. Where last year's warm glow reveled in the sun kissed energy of long summer days, "Passenger" moves in the opposite direction, embracing the cool serenity of autumn nights. It builds upon mid-tempo ballads like "Monsoon" and "Epitaph," ruled by the piano and filled by a perfectly timed flood of supporting instruments.
"'Passenger' was written in the winter of 2017 after the first four months of touring on landmark," says singer/guitarist Jake Luppen. "Lyrically the themes deal with the challenges of growing alongside the person you love. For this song in particular I tried to challenge myself to write a more complex chord progression to sing to. I started off with a TR-8 groove and the rest followed pretty naturally."
It's that level of maturity and technical wherewithal that makes Hippo Campus one of the most exciting new bands in the alternative spotlight. The band formed when the four were students at the St. Paul Conservatory for Performing Arts and have continued to showcase that unique educational experience with their ever-changing sound. With guidance from long-time Bon Iver producer BJ Burton, Hippo Campus have broadened their musical horizons, coming into their own and leaving the college radio sound behind.
Opening with a gentle syncopated rhythm, "Passenger" builds into a lush and expansive sonic universe. Luppen's lyrics are poetic and youthful, bringing us with him through his journey of growing pains and young love. "We laughed like fools / to chase our blues down," he croons against a backdrop of steady percussion. Not only has Hippo Campus embraced subtle synth details, but the addition of DeCarlo Jackson and his trumpet added even more dimension to this stunning single.
Brimming with nostalgia and romance, the single feels especially pertinent to the lived experiences of young people in this unique cultural moment. It begs for a respite from all the chaos emerging around us and instead, asks that we take a breath and appreciate the time we have. Young people today are subject to political and social pressure at a far higher rate than previous generations; Hippo Campus recognize this, having spent time fundraising for issues they care about and teaming up with voter registration organizations while on tour. "Passenger" is a timely and calming track, pining for simplicity but never shying away from responsibility.
Hippo Campus excel at heightened sensory imagery – it's a staple in nearly every song and makes them some of the most carefully attentive songwriters in the game. "Passenger" strays from the specificities we're used to hearing from Hippo Campus. The lyrics are vague, but still give something we can all to latch onto and interpret for ourselves. Though it sounds mellow, "Passenger" falls in line with the playful and light personality we've all come to love from this band. It simply elevates that lightness to a new level, growing more self-assured with each line.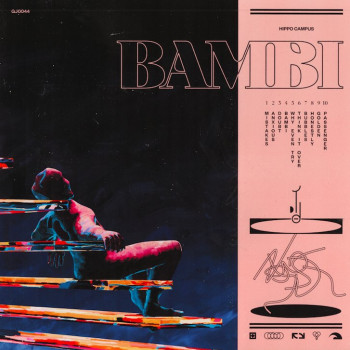 The transformation continues with the announcement of Hippo Campus' highly anticipated sophomore record, BAMBI, out September 28. On the band's pop-forward title track, Hippo Campus play with themes of anxiety and vulnerability, diving further into the challenges of being young in an era still influenced by traditional gender roles.
Luppen spoke candidly about the single, admitting, "In the past we might have been apprehensive about being super-vulnerable, but now we're more aware of how important it is to come forward about dealing with depression or anxiety. Because if more men are able to do that, they might be less likely to express those feelings as anger or violence."
Though "Bambi" may not sound like anything we've heard from Hippo Campus previously, the originality and bravery behind the song speak volumes. Acknowledging and speaking out on these issues demonstrates both the band's ability to connect with their fans' experiences, and their impressive artistic maturity.
Hippo Campus are clinging to the driver's seat, flying full speed ahead into a new chapter of their career!
Stream: "Bambi" – Hippo Campus
— —
— — — —
Hippo Campus © Brit O'Brien
:: Hippo Campus ::
---