Hippo Campus navigate complex life questions on new single "Passenger," a calming and captivating song about growth and change.
— —
What does it mean to be a passenger? Do you take it literally, to ride along on a journey? To be a traveler, or a commuter? Or does being a passenger entail nestling up to a driver and watching the road melt into a never-ending black stretch while gazing out the window, feet up on the dash letting the flashes of the past mesh with hopes of the future that just as quickly as the trees blur to green blobs, fade away.
To be a passenger, can mean being stuck on the side to someone else's journey. A passenger is headed in the same direction as you, maybe at the same speed. Yet, they may still not be completely in sync.
Minneapolis indie rockers Hippo Campus attempt to navigate this question on their newly released single "Passenger" (6/11/2018 via Grand Jury), the band's most experimental song yet, right on the heels of announcing a new tour. The song plays with unusual rhythms paired with slow and subtle vocals. The calming melody washes over the listener and captivates them easily.
Passenger, I'm clinging to the driver's seat
But you've got all the fight we need
In your room, so selfish
In your room, so selfish
Listen: "Passenger" – Hippo Campus
---
Singer and guitarist Jake Luppen says, "Passenger was written in the winter of 2017 after the first four months of touring on [our debut album,] landmark. Lyrically the themes deal with the challenges of growing alongside the person you love. For this song in particular I tried to challenge myself to write a more complex chord progression to sing to. I started off with a TR-8 groove and the rest followed pretty naturally."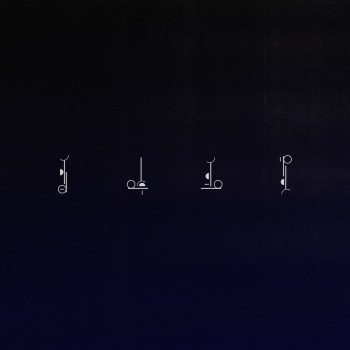 Jake Luppen's voice is airy, spacey yet as always, as clear as a bell. Lyrically, the band is known for its thought provoking commentary on youth culture, the media and everything in between. With "Passenger," Hippo Campus touch on the difficulties that occur when trying to keep pace with someone who is changing, as you change too. It's an all too familiar struggle, to fight to stay close to someone who is clearly growing up and growing distant.
We laughed like fools
To chase our blues down
I thought it familiar
Patience growing thin
I'll sing for you again in the morning
In the morning baby
For the band, "Passenger" is one of their most deeply thoughtful songs yet. Themes of jealousy, selfishness, and ambition permeate the track. The tension between all of them should create a sense of confusion, but instead Hippo Campus pulls off a lush-sounding ballad, sprinkling earnestness onto every note. A song about growing pains is anything but painful: If "Passenger" is a taste of the follow-up to landmark, then listeners can embrace this as a more grown-up, polished preview of what's to come.
If we ever became
The things we lost
The things we left behind
I would wish for the past
When we were pure
Suffering intertwined
— — — —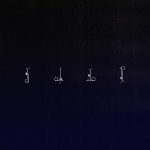 Hippo Campus © Brit O'Brien
:: Stream Hippo Campus ::